5 Common Recurring Billing Mistakes Small Businesses Make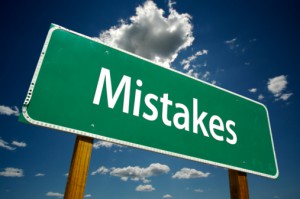 Is your subscription business hitting lower margins than you expected? Is the percentage of your repeat customers low or are you finding it difficult to get new sign-ups and upgrades? SaaS startups face many challenges and customer acquisition and retention are of primary concern. Many SaaS startups agree that billing is one of the thorny issues they face.
SaaS startups depend on user subscription to their services to generate revenues. However, without an efficient subscription billing solution in place, startups can experience high cancelations and fewer upgrades for their services. SaaS businesses need to put steps to ensure users understand their recurrent billing pricing. Users should know:
How much they will pay for a service
How frequent they will be charged
The SaaS company's subscription cancellation policy
How secure their credit card data is
You need a recurring billing solution that will make it easy for your users to purchase your services. The billing solution should also correctly inform customers of their subscriptions in a timely fashion. Whether or not you have already set up your billing solution, check that you are not doing any of the following mistakes that may be lowering your margins:
1. No reference to charges made
Your recurring billing system should indicate to customers the amount they have been billed and the reason for the billing. If the charge is for a renewal, an upgrade or a special offer, customers should be informed via email.
Avoid sending a generic email that simply informs the customer that his or her credit card has been charged. Make your customers feel at ease by providing the details of their billings. And most importantly, the billing system should allow you to customize your Invoice.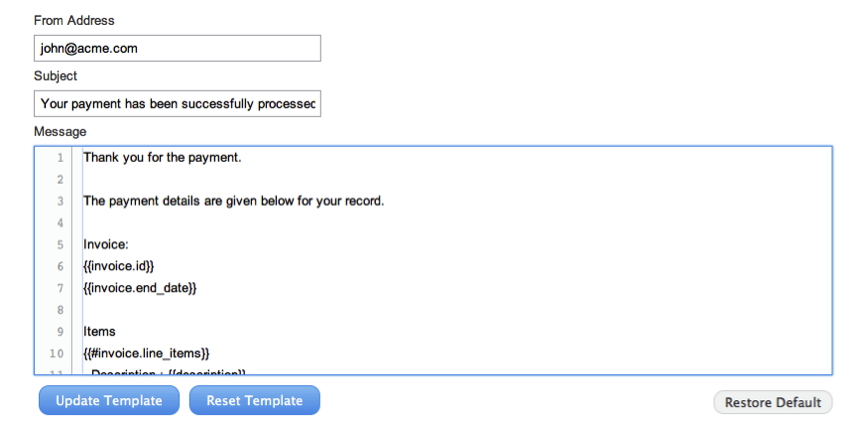 2. Sending receipts after processing charges
Avoid charging your customers immediately on the day of the recurring billing. Unless your customers have expressly indicated that they should be outright billed, you should provide them with a friendly reminder. Otherwise, you will incur costs on processing refunds customers who may not wish to continue with their subscription. Or worse, you'll get a chargeback request.

Sample automatic renewal notification
3. Poor customer support
An awesome product with shoddy customer care services is likely to fail. SaaS startups need to invest in customer support just as they invest in development, distribution, and marketing. Regardless of the stage of a SaaS business, customer support should be at the forefront of any company.
To address the questions your customers may have, provide guides on how your service works and how it should be used. Apart from this, offer 24/7 customer support through email, phone or helpdesk/support portal.
4. Lack of a robust payment communication
Communication with a handful of users may not be a problem. However, when you have hundreds of users, you need a robust communication system to reach different user segments. Your startup needs a system in place that can send notifications for :
Reminders for accounts about to get auto-renewed
Reminders on credit card expiration
Subscription upgrades/downgrades
Payment success/failure notification
Choose a recurring billing solution that will automatically handle most of our payment communication with your customers.

5. No marketing copy in the email
Take cue from the big businesses that do subscription business; they usually have a polite marketing copy in their receipts. For example, you can highlight other offers you have, provide coupons or indicate important announcements in your receipts. A recurring billing solution that allows you to embed custom messages on the online receipts can land you new upgrades and improve your bottom line.

To improve your subscription rate, do not leave the customers guessing anything about billing. Most important of all, make it easy for customers to reach you when they have concerns about their subscriptions, renewals or cancelations.
What other billing mistakes do we make?  Please use the comment section below to add additional points to this article.
Get the scoop on what's new