The 7 Essential Elements of an Effective Invoice

As a startup you've got your MVP in hand and are waiting to ship it out fast.
You have worked on the fundamentals of your product right from design to delivery.
You're kinda all set.
So, where exactly does an invoice come into the picture?
First of all, what is an invoice?
Une Facture. That's what the French call an invoice!
How does it matter what the French call an invoice?
Facture means a craft, something that is beautifully made just like your products and services. It is an essential workmanship that is also the last step of a sale, it is certainly not an afterthought.
An invoice deserves more attention than it gets.
Here's a list of 7 essentials for invoices to help you get paid faster, add contextual information, track invoices and at the same time make things simpler for your customers.
1. Immediate Contact:
Imagine your customers who receive an invoice but are not familiar with certain terms on it, or want to ask a question. They scan the invoice for someone to contact and instantly find the contact details of your firm.
Score!
As a business you know you were spot on about including your address and contact details, making it easier for customers to contact you.
But wait a minute, isn't that obvious?
I agree. But many companies fail to include this obvious piece of information on the invoice.
2. Purchase Order (PO) Number: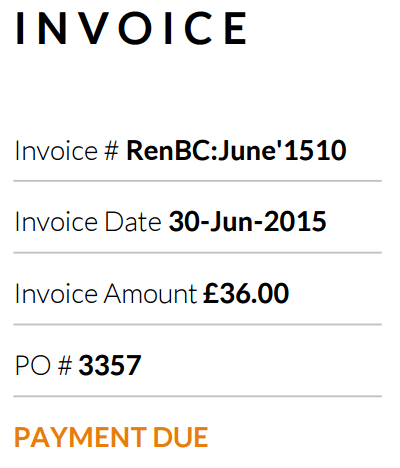 As your business grows, the purchasing demands become more varied as a result, communication challenges may arise, and specific details can be forgotten. All this confusion can be avoided by specifying the PO Number.
The PO number is a point of reference which is assigned to a particular request to buy something. Internally the PO number can be used as a guide to co-ordinate sales, inventory, and match shipments with purchases; it also reduces unnecessary delays.
What's more?
You can get paid faster just by including the PO number on your invoice. This is because adding the PO number reduces the time spent on tracking the purchase.
3. Items on the line:
Let's say you bought something online and the invoice says that you're being charged almost twice the amount. You have no idea how that happened.
How would you know that without a line item on the invoice? You probably wouldn't.
Including line items is a transparent method of allowing your customers to see exactly what they have paid for. Line items are a breakdown of products/services and additional charges along with tax(es), which gives an idea of how much your customer spends on a particular item. You can also include a description of the products on the line items just like in the image above.
Using this method reduces questions and disputes during the sale. It is also clear where certain things are being added along the whole selling process, making it easier to hand things off to the production team.
4. Track an invoice:
Do you ever send an invoice and then wonder, what happens now?
More importantly, how do you know when a payment is on its way?
That's where an invoice status comes into play.
Each invoice is assigned a status based on where it is in the invoicing process. With a quick glance, you can determine whether an invoice is paid or not, refunded or void. Including an invoice status helps track payments that are made and follow-up on the ones that are due.

5. Noted:
We've seen many an advertisement that displays amazing offers that are hard to believe. It often comes with a little star at the end of the advertisement and that star explicitly explains the offer in detail at the bottom of the page.
Similarly, an invoice note can be used by you to include additional information for your customers. Contextual information such as terms and conditions, product guidelines or promotional offers can be included in an invoice note. Maybe even a thank you note.
You might have something different to say to each customer, you can do that with notes.
Adding a note helps customers get a clear picture of the product and may lessen the load on your customer support team.
Additionally, general notes can be added that are common to all invoices sent out.
6. Link up and get paid!
When you email an invoice to a customer, surely you would like them to pay as soon as they receive it.
Wouldn't it be easier for your customers to know where exactly they have to pay?
Here's something you could do:
Just add a link on the email containing the invoice that takes your customers to the payment page. In turn, you get paid faster. This way, the customers would not have to log on separately to pay, which they might forget to do.
Another tip would be to include a list of all available modes of payment that your business supports at the bottom of the invoice, giving your customers varied options if they are not able to pay via a particular method. Card payment, cash on delivery, cheque, bank transfer, direct debit are to name a few.
What would be even more helpful is to have a guideline on how to pay via these different methods in your site, and mentioning the exact date on which the end-customer has to pay will be more effective rather than just mentioning "pay within 30 days" or "due upon receipt".
7. Numero Uno: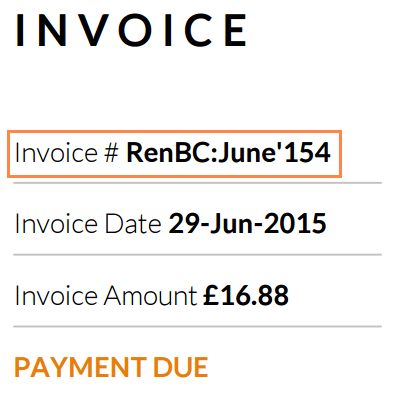 The invoice number is not just a mere set of numbers that's used for accounting or internal tracking. It is of importance not only to your customers but you as well. It depends on how you end up using it.
Recently one of our customers brought up a very interesting angle to the invoice number. They use the invoice number as an indicator of the number of customers that the business deals with in a month/year.
You can include the month as a prefix for the invoice number. For example, CBJun003. This will be helpful in tracking the number of customers in a particular month. Additionally, including the invoice date would help customers know when to expect their next invoice.
How can you as a startup translate your product into an invoice? That's something to think about isn't it?
An insight into the essentials of an invoice is just a start to a new way of thinking. The specifics of an invoice are often neglected but it is important to know that it is also a part of what brings your customers back.
Did you find some great essentials to take away? How are you implementing them?
Hit us up on Twitter!
How about learning some useful tactics in invoicing that would make the invoicing process more efficient, helpful, and far more simpler? Check in later for our upcoming blog post.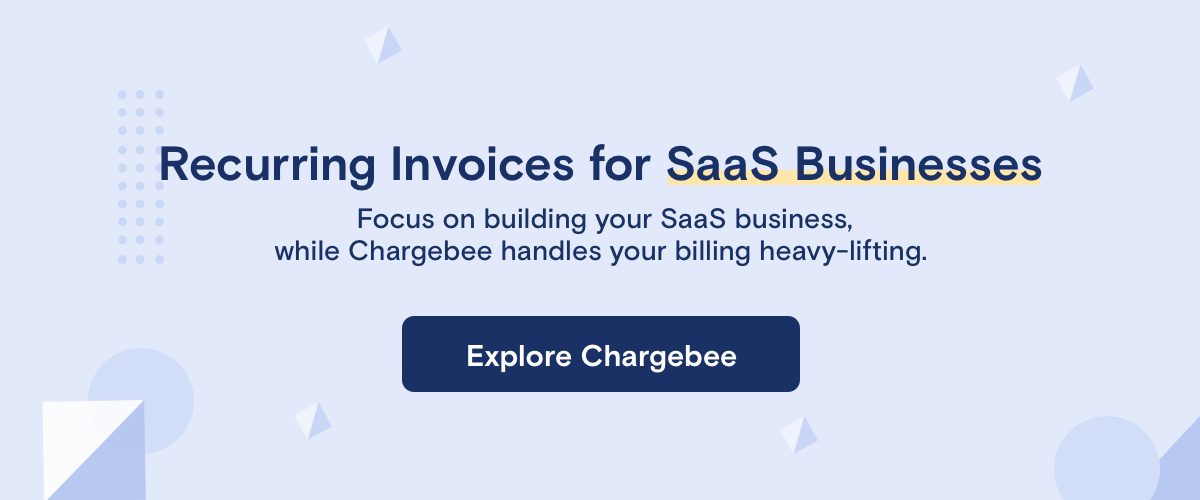 Get the scoop on what's new