Understanding The Accounts Receivable Process
~ 6 min read | September 14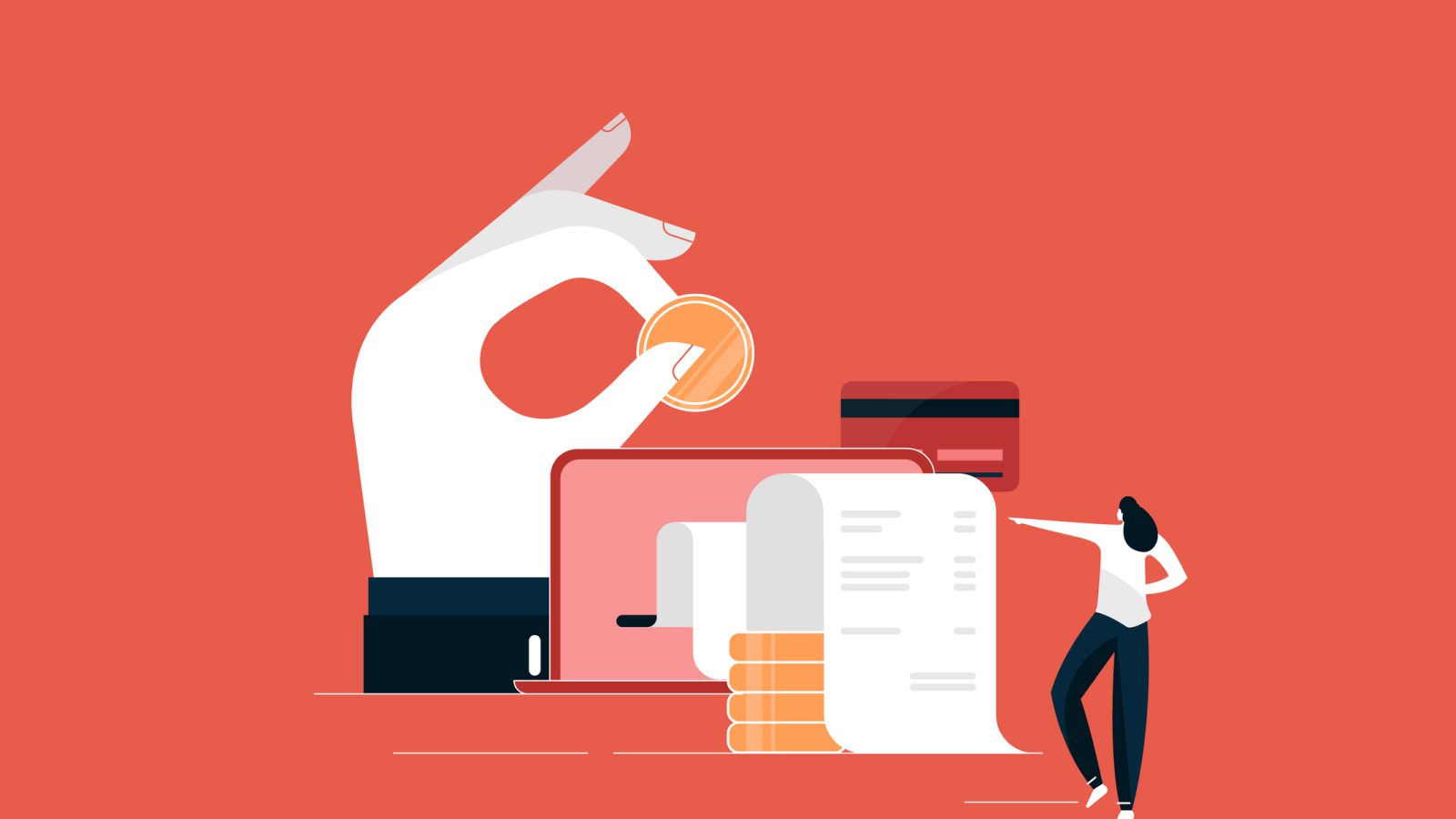 No matter the size, from independently run small businesses to global conglomerates, no business can be profitable without adequately managing its finances. The constant flow of money is what keeps the engine running. And a massive part of ensuring a well-oiled engine is an efficient account receivable process.

Dive in to understand the process and benefits of an automated accounts receivable process. 
What is Accounts Receivable?
Accounts receivable (AR) is defined as every cent a customer owes your business from the day you send out an invoice for their purchase. An efficient accounts receivable management brings cash into the business before an invoice is due or becomes a bad debt, ensuring healthy cash flow.
Let's look at how this business process functions in an electric company. People use electricity daily. At the month-end, they receive an invoice stating the amount owed for the previous month. In short, the electric company provides electricity on credit for their customers. What's owed by the customers for their usage is the accounts receivable.
Understanding the Accounts Receivable Process
A typical accounts receivables process includes the following: 
Setting up credit policies
Read on to understand each step in detail.
Setting up credit policies
The first step in the collection process is identifying a customer's creditworthiness. A business needs to develop clear credit terms detailing the credit duration and interest rates in case of a payment delay. Ensure to build an intelligent credit policy that does not hamper business profitability and lays out clear procedures and workflows for evaluating debtors.
Issuing Invoices
Once the credit terms are finalised with the customer, the next step is creating an invoice stating the amount customer owes for the product or service they received.

The invoice should detail what the customer is paying for, including the product details, its usage, and the due date by which the customer must pay their balance. Lastly, every invoice needs to have a unique invoice number to ensure proper internal categorization and tracking should there be any issues with a particular invoice in the future. 
An effective invoicing practice is to be prompt in sending out invoices to your customers. The longer it takes a company to send out invoices, the longer it'll take for them to get paid, which could create a domino effect of delays for your overall finance and accounting processes. Additionally, steps like incentivizing annual subscriptions (as opposed to monthly) also aid in maintaining a healthy cash flow.

💡A Helpful Read: How to Make Recurring Invoicing More Efficient
Collecting Payments 
The most crucial step in the AR process is collecting the dues. Once the invoice reaches your customers, you need to engage proactively with them and create a fool-proof collection strategy that can:
Segment customers based on payment behaviors and responses to build unique collection journeys

Empower the AR team with a set of predefined email templates that they can quickly edit and use on the go

Put email reminders on auto-pilot and set up a follow-up sequence based on customer interactions

Tackle payment failures and reduce the risk of involuntary churn 

Closely monitor customer engagement and set up personalized workflows to increase collection effectiveness
Maintaining AR Reports
To understand the effectiveness of your AR process, you need to maintain in-depth records of payments due and received. They enable your team to gain visibility and make informed decisions with powerful AR insights.
With automated AR software like Chargebee Receivables, finance teams can get actionable insights on the right KPIs, like DSOs, aging reports, and cash flow reports.


These exhaustive reports are necessary for identifying concerns before they become a cash-flow crunch for your business. For instance, If a particular customer is paying late more often, you can use personalized payment reminders to enhance collection efficiency and deliver a better customer experience. 
It will also help you withhold or tweak the product and service offerings until the customer pays the amount on the specific due date and ensure you don't lose money. 
The Difference Between Manual and Automated AR Processes
Before the ease of digital automation, managing accounts receivables was a completely manual process. If lucky, businesses may have had some accounting system to help generate an invoice, but there were still multiple touchpoints throughout the order-to-cash cycle. 
The traditional process usually involves:
Invoice generation through MS Word or Excel spreadsheets

Printing these invoices, dispatching them, or emailing them manually

Manual payment verification and follow-up through phone calls or email

Manual journal entry and reconciliation of financial statements
The obvious challenges:
Time-consuming

Potential for human error

Revenue leakage 

Inefficient AR workflow
Thankfully, better options help fully automate the accounts receivable process and remove the above-mentioned challenges. Today business owners have the option to evaluate sophisticated accounting software, like Chargebee Receivables, that automates the entire AR cycle.
Furthermore, it removes the possibility of human error in tracking customer payments. Every payment is instantly updated, and with powerful AR reporting, collectors can spend more time identifying patterns and building better collection strategies.
Benefits of AR automation
As your business grows, all the challenges start adding to missed revenue opportunities. Automating accounts receivable can

(i) Speed up the collection workflows
(ii) Ensure a healthy cash inflow
(iii) Save time, effort, and costs

All of the above benefits of AR automation ultimately allow your finance team the much-needed respite and mind space to reinvest in more meaningful tasks. Common AR challenges like handling overdue invoices, ensuring consistent cash flow and proper reporting can be easily dealt with with the help of automation. If you haven't considered automation yet, now's the time.
Automating AR with Chargebee Receivables
AR Automation is no more a 'good-to-have' for fast-growing SaaS businesses. A manual accounts receivable process can leak ~3% of your revenue even with an ERP or an accounting solution in place.  
Get back in the driver's seat with Chargebee Receivables and supercharge your cash flow.
Enhance collection efficiency with intelligent automation


End the time-consuming manual follow-up process by building end-to-end auto engagement workflows for payment reminders 

Empower teams with real-time AR data


Get actionable insights across the order-to-cash cycle that helps teams with effective client interactions 

Ensure hassle-free collaboration


Drive alignment between finance, sales, customer success, and operations with an integrated platform

Integrate seamlessly with leading platforms
Connect your existing ERPs, accounting solutions & payment gateways and get a complete view of your AR in a single dashboard
Improve customer satisfaction
Offer an easy-to-use self-care portal with upcoming payments visibility and faster dispute resolution to your customers
In Closing
Keeping track of your receivables is a complicated process. It's a balancing act to collect payments on time with minimal effort while reducing collection expenses and maintaining a good customer experience.
If you want to get rid of the headaches of manual AR processes, get started with Chargebee Receivables today to start building a stronger and more efficient accounting process.
Get the scoop on what's new