Enabling Agile Finance: Tools Designed for the New-Age CFO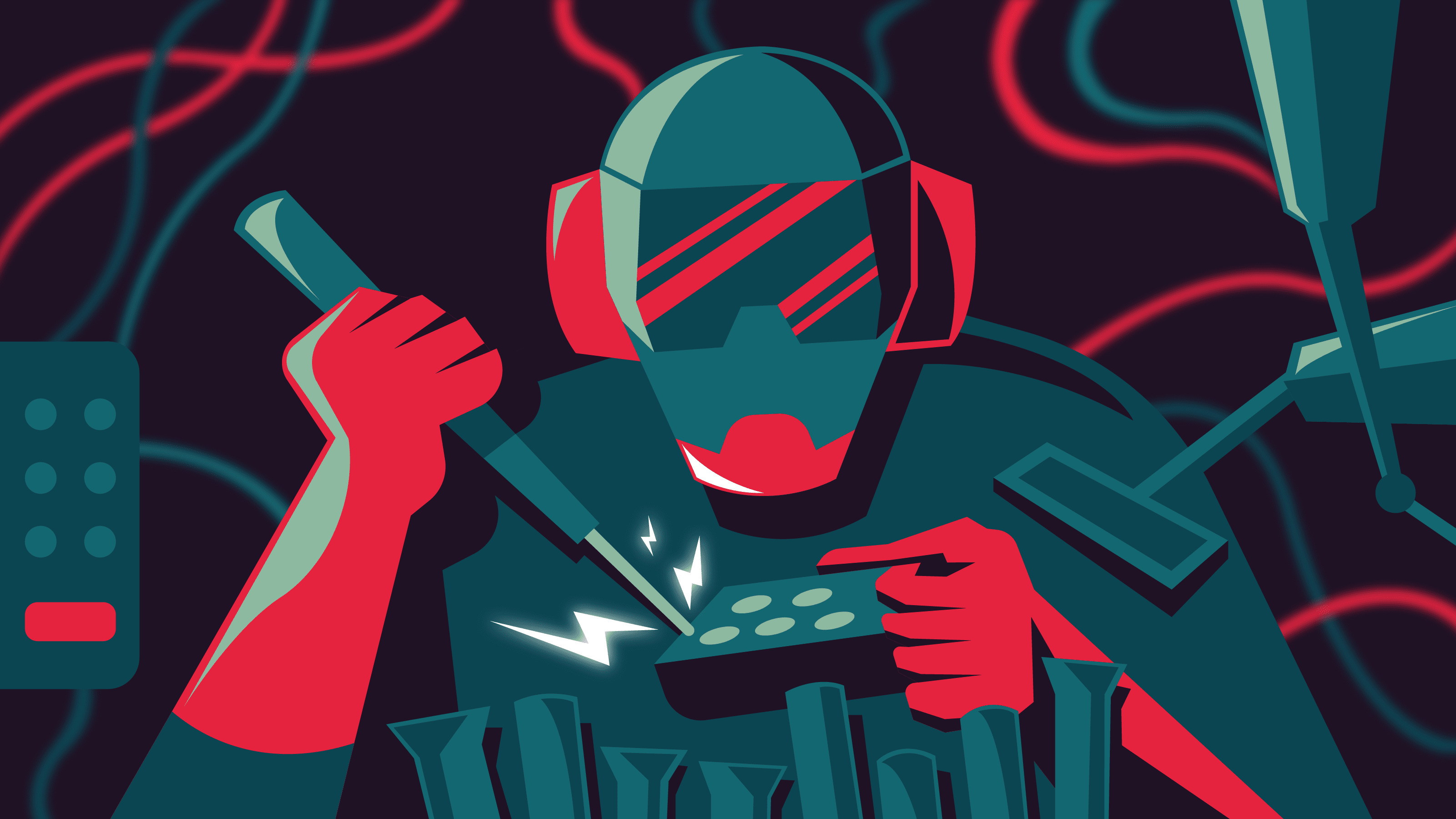 For most of us, the current economic crisis, though different on many levels brings back memories of the financial crisis of 2008. This was the first time we saw the back office heroes in action front and center. The CFOs backed by their finance armies pulled up the fragile bottom lines of many organizations.
Again, in the current economic crisis when businesses are forced to make difficult decisions to emerge stronger from the downturn, the increasing presence of CFOs in these decisions has come to notice. This trend shows the importance of reserving a seat for the CFOs in the table. But the current times have made it clear that this seat is only going to be reserved for a modern CFO who brings something different to offer.
This new-age CFO is expected to look beyond the balance sheet. They also have to drive their finance teams to rethink their missions and operating models while being abreast of new technologies.
Software plays a crucial role in helping finance teams automate their long-standing pain points giving them an opportunity to lead innovation within their organizations. According to Andreessen Horowitz, innovation in software has the potential to significantly reduce the time spent acquiring and structuring data, allowing CFOs to focus instead on the strategic initiatives that will drive the long-term growth of their organizations.
The Agile CFO
'95% of agile finance leaders report revenue growth against only 70% of conservative finance leaders.'
A prominent study by the American Institute of CPAs and the Chartered Institute of Management Accountants (AICPA/CIMA), 95% of agile finance leaders report revenue growth versus only 70% of conservative finance leaders.  The agile finance leader is not just someone who spots opportunities for growth and acts on them with spontaneity but the one who acts as the ambassador of change in their organization.
Implementing an agile framework for finance-led business planning provides CFOs the tools to be adaptive and in turn, allows their organization to react quickly to change. Let's look at what the modern CFO needs in their arsenal for agility.
Tools for the Agile CFO
We spoke to a bunch of finance leaders who have thrived in changing business landscapes and noticed that their agility was strongly supported by the tools they used. Their tools are divided into two categories,
(1) Automation Tools
According to McKinsey, about 40% of finance activities can be automated. Now, with the rapid speed of technological growth, we can only imagine this number to increase.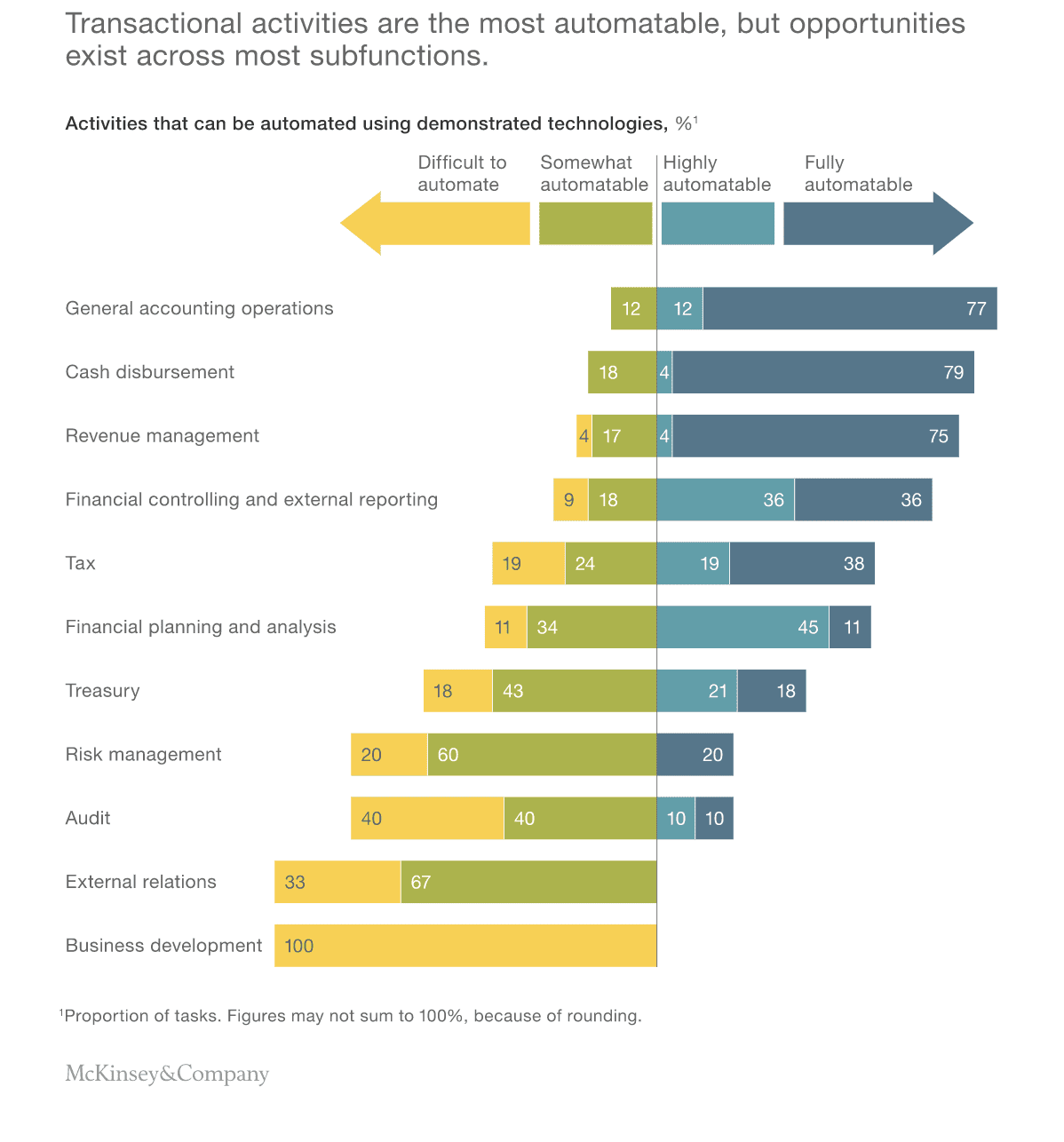 Automation tools can be useful in 4 functions within the finance teams. They are,
Accounting
SaaS accounting could be quite an arduous task. Mid-cycle changes such as cancellations, upgrades, pauses, and downgrades add the extra level of complexity to this accounting. (You can read more on this in our 'Complete Guide to SaaS FinOps').
Implementing automation from day one for repetitive processes such as accounting for recurring billing or reporting gives the finance teams more time to concentrate on tasks that require strategic decision making. 
One of the most popular accounting software is Quickbooks. This is quickly followed by Xero, which happens to have the most satisfied customers, according to a survey conducted by Morgan Stanley.
Payroll
Payroll software helps track employee time and attendance, improves compliance, withholds the appropriate tax, and generates tax forms. Automating payroll can not only help one stay compliant but also ensures regular payout for the employees for their work. Gusto and Namely are some of the widely used software for payroll.
Customer Payment Processing
The global average rate of cart abandonment in 2020, is 75.6% – Truelist
Truelist did a survey of cart abandonment rates in 2020 and found that the global average is at an alarming 75.6%! Apart from the general cold feet of customers, the other biggest reason is the unsupported payment method. 
Siloed payment solutions may not suit or adapt well to the specific needs of merchants and marketplaces Moreover declined transactions, and long latency times for approvals can damage the goodwill and reduce customers' lifetime value. This can be avoided by integrating multiple payment support. Many fast-growing companies rely on multiple payment gateways to expand into new markets, geographies, and industries.
Drawboard, an Australian PDF markup software company, caters to different geographies. A portion of Drawboard's customers preferred paying via wire transfer along with card payments. With Chargebee's multi-currency support, the team was able to have 'local financial representation', which allowed for transfers across borders far easier. This way, they could expand their operations to new markets across the globe.
Billing Intelligence
The core business of billing software is to efficiently process, collect, and account for money paid by customers. In matters of recurring billing with upgrades, pauses, and downgrades, billing gets very complicated. That's why it's important to think beyond a billing software that processes payments to a billing intelligence that has many integrations and ties in different functions of your business together. 
Chargebee offers a platform for SaaS businesses to not only manage recurring billing but also helps manage other aspects such as the lifecycle of the business, dunning, churn prevention. It also helps sync data between other sales and accounting automation software.
(B) Reporting & Analysis
Forecasting
The agile CFO needs a single source of truth that could help highlight the right data and the right insights in a useful way. This can help in experimenting, financial analysis, and forecasting on a consistent basis. Based on your metrics, your financial forecasts need to be altered to match the changing scenarios every quarter.
For example, Rise Vision used third-party analytics tools that showed invoice-deep data. Since they ran their metrics on invoice information, their MRR was not a true representation of their revenue numbers as it did not take into account information such as promotional credits — something that Rise Vision issued in abundance to push for better product engagement and higher renewal. Chargebee's RevenueStory provided a 360-degree view of the transaction and customer-level metrics. With the help of this, the team at Rise Vision saved 50% of their time that was spent in reconciling numbers earlier.
Data Visualization
Organizations today have access to more quality data than ever from internal and external sources. Thanks to the wide array of analytical and cognitive technologies available for the finance teams, these teams are able to provide critical information for organizational decision making. However, this story knitted by data might not be coherent to everyone.
Here's where data visualization comes into place. Data visualization helps complement analytics and related data-crunching tools to provide user-friendly reports that can be tailored for a specific audience. This gives clarity and helps to convey the same story to everyone across the organization in the way they would understand.
Today's technology offering in the area of visualization tools falls under three main categories.
Design focused visualizations:

These tools are quick to set up, offer multiple capabilities, have access to data from different parts of the organization. It is a great choice for an organization that is beginning to familiarize its teams with visualization due to its easy to use. Vendors include Tableau, Qlik, and others.
Business Intelligence tools:

They are broader in their nature and include vendors such as IBM, Oracle, SAP, etc,. They can address complex platform needs but might need IT support to integrate these tools with underlying data and related applications. 
Open-source tools:

D3 is one of the best tools for this purpose. It requires a certain level of proficiency in JavaScript, HTML, and other coding languages. Open-source tools help develop interactive visualizations within websites, such as interactive maps, demographic trends, and other forms of data-driven insights.
Enterprise Resource Planning (ERP)
While traditional ERPs are not equipped to match the needs of the agile CFO, next-generation ERPs such as SAP S/4 and Oracle Fusion, change the name of the game. These systems offer capabilities to handle large amounts of data and provide real-time analytics for an enhanced user interface. They also offer a simpler data model and enable easier integration to help build agile finance capabilities.
Ernst & Young suggests that to become truly agile, finance leaders need to think about automation technologies that will embed intelligence in the manual processes.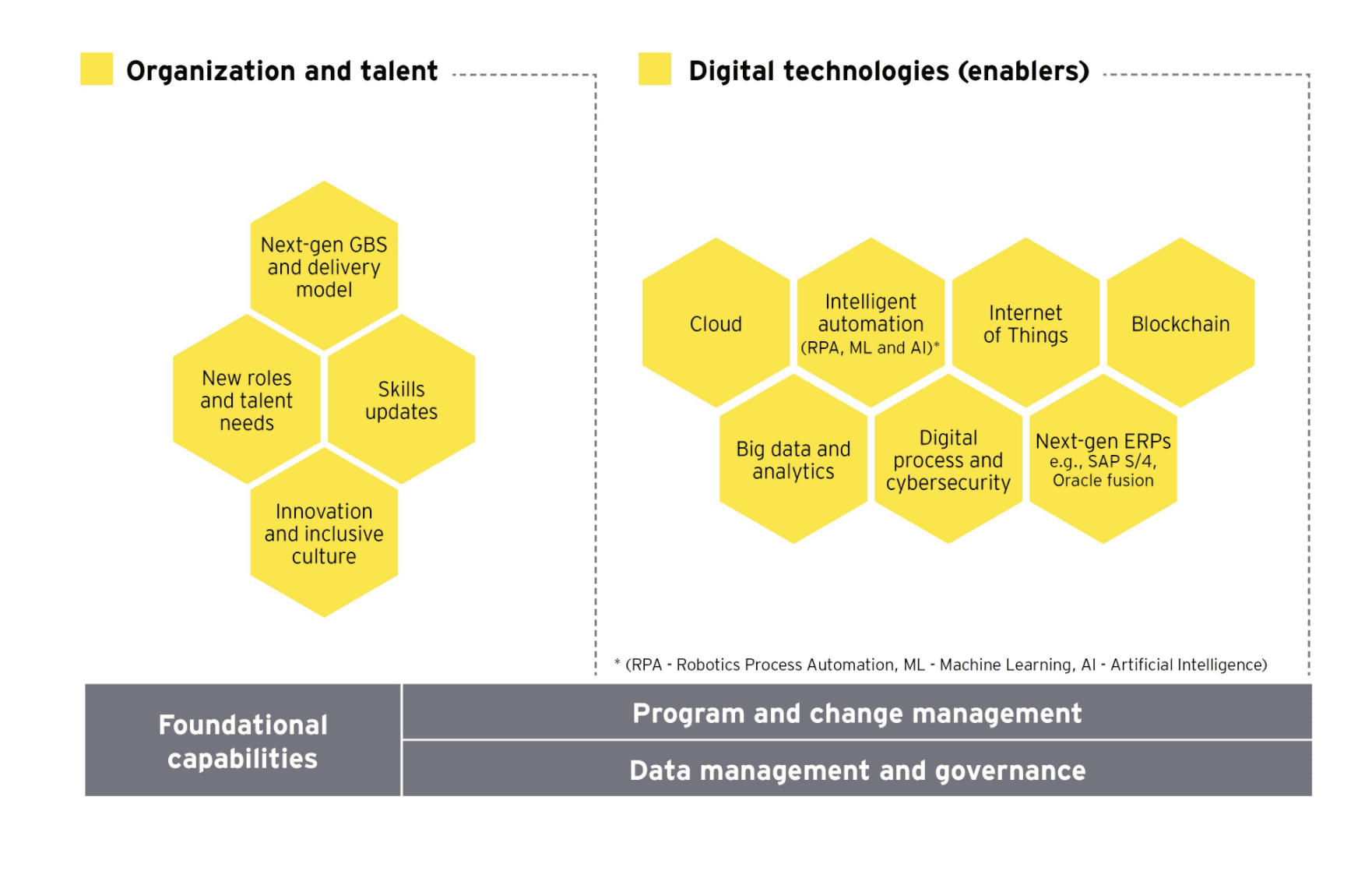 As any business grows, the complications it faces, increase. This calls for a map that provides the straightest path to the long-term sustainability of the company's future. In an article about the relationship between CEOs and CFOs, Ben Horowitz states that the CEO owns the terrain and the CFO owns the map. To understand the map, there should be an understanding of the terrain and to navigate the terrain, one should have a deep understanding of the map. In order for things to work well between the CEO and CFO and for the overarching good of the business, they must have a great understanding of each other's roles and duties.
The expanding role of the CFO in the current situation shows the importance of their presence beside the CEO in mapping out the uncharted terrains caused by economic instability. The quicker the CFO understands their importance in shaping the strategy of an organization, the easier it would be for them to go agile. 
If you're a finance leader reading this, and if you feel pumped up to unleash the agile CFO in you, get in touch with our experts so that we can help you choose your agile tech stack.
Get the scoop on what's new