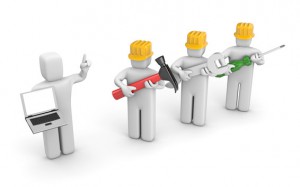 Businesses are choosing cloud services because they are cheaper and scalable. On the other side, service providers love the cloud because of recurring revenues.
For cloud providers, the need to ensure their services are in tune with user needs is crucial for revenues. But apart from product, making it easy for customers to pay for the services is important. Automating billing can save a SaaS company hundreds of hours of time that would have been used with manual billing. Below are some reasons that make automated recurring billing the best option for SaaS startups:
Discounts and Coupons
Your service might require coupons for discount or promotional purposes. Managing coupons and discounts needs to be easy to manage. Discount and coupons can be easily set up in an automated billing system. The coupon functionality can be advanced to enable application of one-time, limited time or evergreen coupons, expiration date management, percentage discounts and so on.
Data or Business Insights
A recurring billing system can have reporting capabilities that is crucial to understanding the performance of your business. Some of the important reports that can be accessed include revenue by plan, customer lifetime value, credit card decline rates, cohort analysis, monthly recurring revenue (MRR), revenue by cycle and so son.
Renewal summary can use these insights to determine the areas where the business needs to focus more, and identify growth paths that will help achieve business objectives faster.
Error Handling
If you have a subscription business, credit card errors are bound to happen from time to time. Credit cards can be declined due to various reasons; expired cards, insufficient funds, or others.
A recurring billing solution with dunning capabilities will automatically remediate credit card errors and declines on your behalf. You can set the system to retry billing a number of times and what message to send to the customer in case retries fail.
PCI Compliance
Achieving PCI Level 1 compliance can be expensive for a young company. The strict rules and regulations governing handling of online customer credit card data can increase a company's costs significantly.
By using the top automated billing solutions, you will not have to worry about PCI compliance since the company will handle it on your behalf. Moreover, the company may allow data portability, giving you access to your customer data even if you change providers.
Offering Structure
Automated billing helps businesses have more robust subscription offerings. Most billing systems enable businesses to have different subscription plans, billing cycle intervals, free trials, metered or tiered billing, auto-renew subscriptions and optional items.
Providing users will a variety of subscription offerings will give you an edge over companies that practice manual billing.
Invoices and Transaction History
Knowing your user's transaction history is important when offering support. You should be able to view invoices created and settled, unpaid invoices, and upcoming billing payments. An automated billing solution can enable you to create invoices automatically at scheduled periods. This will help you save you time on manual invoice creation.
With the billing system, you can also automatically issue refunds, which is a key to keeping customers happy.
Customer Communication
Keeping in contact with your customers can help you understand their needs better and give them better value for their money. And nowhere else is communication more important than when it comes to billing matters. As the number of users of your application increases, it can be difficult to communicate effectively without an automated tool.
Your recurring billing system can make it easy to communicate with your subscribers on various issues about billing. You can set how and when to communicate with your subscribers, or if you prefer, integrate your consumer data into mailing lists, CRM or other apps, and sync the subscribers' billing status with your application.
Improved Efficiency
A recurring billing system helps your company to be more efficient and reduce operational costs. With a good system in place, you can run a leaner team and have more efficient processes since most of the billing requirements will be automated. Invoices can be sent automatically, cards charged on scheduled times, refunds issued within a reasonable time and other billing issues escalated to for your team's evaluation.
This efficiency can leave your team with more time to focus on other important aspects of the business such as creating an awesome app.
An automated recurring billing system is crucial for the success of any cloud serve provider. The above are some of the reasons why you should manage your payments through a recurring billing system.