SaaS founders need to carefully consider how their trial users should verify their accounts. A complicated and long sign up process can discourage users from signing up for your services. This can in turn lead to stunted growth, higher marketing costs and lower revenues. A frictionless sign up and verification process is therefore important for any SaaS business.
However, to what extent will the verification method you choose allow you to analyze user and usage statistics without affecting your goal?
But, wait! Why should you verify the email address of the user? Why should the user care?
Verification of email comes in handy when the user forgets the password. During sign up, the user might have had a typo in the email address. If there is no verification, when the user forgets the password, he will never be able to reset the password. Email verification insures that the user has a way to reset or change his password when necessary.
There are three main ways that you can allow users to verify:
Login after verification
No verification
Delayed verification
Let's look at each of these verification methods.
Login after Verification
This is the most common verification method used by SaaS businesses. With this method, users have to register at your website and verify their email before they can start testing your app.
If you opt for users to verify their information before testing your app, ask for the minimum bare information to reduce sign up friction. For example, EngineYard  requires users to fill their name, email address and password to get started. Users then have to verify their emails before they can start using the company's free services.
Engine Yard Sign up Page
Requiring users to register to test your app will discourage many people from signing up. You can lose users who may have converted to paying customers after testing your solution. On the other hand, you can easily monitor app usage and you can reach the trial users through email or phone to offer support or convince them to upgrade.
No Verification
With this method, companies do not require users to verify their registration before testing the app or in many cases companies do not require users to register at all.
JotForm, a form builder start-up  allows users to test its web app without having to register. The company allows users to test all the functionalities of its form builder, after which they can register. Jotform boasts of closer to 1 million users.
Jotform No Sign Up Required
PollEveryWhere also allows users to test its services without registration but gives a warning that data will be deleted after 2 weeks of inactivity.
Another option is to enable users to sign up using Open ID (Facebook, Twitter, Windows Live, etc.) like Animoto does. Animoto allows to register through Facebook
Allowing users to test your services without signing encourages more people to sign up. However, the challenge of this option is that it is difficult to track or monitor how your app is being used. You will also lose a big opportunity to convert trial users to paying customer since you have no way of contacting them.

Delayed Verification
Delayed verification is hybrid of no verification and login after verification methods. With delayed verification, users are required to sign up but are allowed to access or test the app immediately.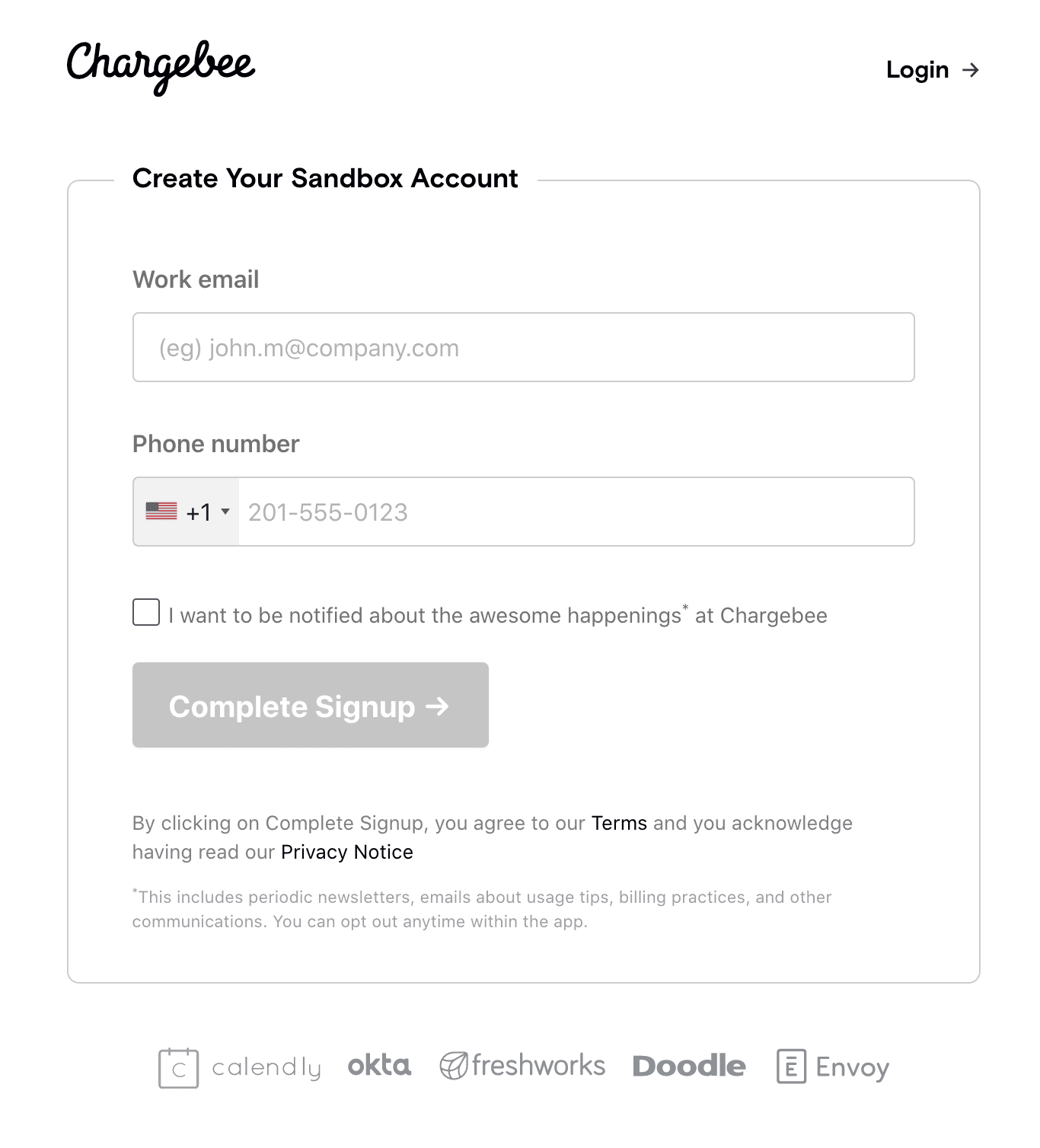 Logging customer directly into app after Signup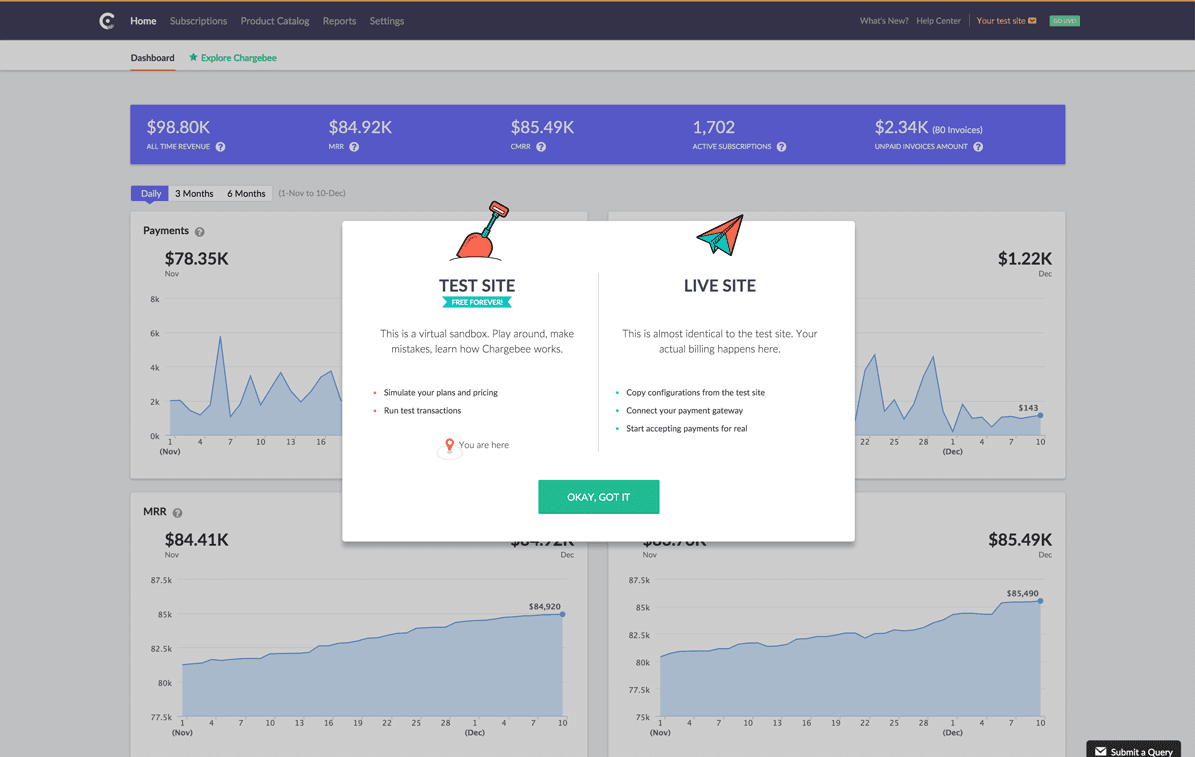 Chargebee email verification – Link active for 7 days for verification

Asking user to Verify email address during second login
At Chargebee, we ask the user to verify their email address when they login for the second time.
Delayed verification is a good way of allowing users to test your service without having users worry about verifying their registration. After exploring your app a few times, you can then request them to verify. Hopefully, users will have seen the value of your service by that time and they will have no hesitation verifying their email address.
Which User Verification Should You Adopt?
Having seen the example of Jotform you may be inclined to go with the option of "No Verification". However, this approach has its own limitations and will only be beneficial if the users convert themselves into paying customers. Limitations include increase in your customer support costs, no list to send targeted email campaigns etc.
We believe the right approach should be delayed verification, where you can let users test your app, track their usage, and you will also have their contact information for follow up and up-selling. This is the best method to avoid friction in your trial sign up process.
What method does your business use? Please use the comments box below to share your thoughts.