Over the past decade, e-learning has undergone a remarkable transformation, evolving from a novel concept to becoming the preferred mode of learning for millions worldwide. With the global pandemic accelerating the adoption of online education, it's evident that the world has changed, and so has the significance of upskilling in our lives. According to the 'World Economic Forum', upskilling has become a critical factor not only for individual and business development but also for the overall economic growth.
PwC's 26th Annual Global CEO Survey highlighted that 72% of CEOs understand the imperative of upskilling and are realizing the rewards through higher workforce productivity and innovation. So a proactive approach towards upskilling can be a game-changer for businesses.
In this new world, Online Course Providers play a pivotal role in bridging the skills gap and empowering individuals with knowledge from the comfort of their homes.
As the demand for online education continues to soar, the industry is poised for exponential growth. The Global Massive Open Online Courses (MOOCs) Market is set to grow from USD 11.17 billion in 2022 to an estimated USD 39.71 billion by 2030, exhibiting a noteworthy CAGR of 17.18% during the forecast period of 2023-2030.
This article will explore four growth strategies for e-learning businesses and how a billing software with integrated payments can help accelerate their growth. 
First, let's begin with a little peek into the challenges e-learning businesses face as they stand on the edge of a world of opportunity. 
Growing Pains of E-learning Businesses
From providing world-class content to ensuring a seamless customer experience, scaling e-learning businesses are often faced with these challenges on their growth journey:
Inflexible Systems
Providing and managing a consistent stream of online courses requires a robust catalog that enables rapid experimentation with plans, course bundles, free trials, etc. However, inflexible systems pose a roadblock in transforming your business into an experimentation engine that delivers a superior customer experience.
Poor Visibility into Revenue Workflow
E-learning businesses should have complete visibility in their revenue workflow to know:
Where are they losing chunks of revenue?

Which customers are churning?

Is the churn fixable?
It becomes difficult to course-correct quickly to get on the right track without complete access to this data.
Lack of User-friendly Payment Methods
Seamless customer experience also includes a smooth checkout and offering suitable payment options, such as credit and debit cards, e-wallets, direct debit, etc. If your e-learning software provides great learning materials but ignores this side of customer experience, it will only result in added friction and lead to a high number of drop-outs at the last leg.
Barriers to Global Expansion
The global opportunity that e-learning businesses have is very prominent. However, going global comes with challenges such as compliance with regional tax laws, providing multi-currency and multi-language support, and supporting local payment gateways.
Manual Subscription Management and Billing Workflow
We spoke about how flexible subscriptions are – they allow users to upgrade or downgrade their plan, include one-time add-ons, and even cancellations. Manual billing cannot handle this level of complexity in the billing workflows, and businesses may lose revenue opportunities.
Four Growth Strategies to Scale your E-learning platform
Challenges are significant, but we have identified four growth strategies that will help your e-learning business conquer them and grow rapidly:
1. Acquire Customers Across the Globe 
The fastest-growing e-learning markets are Asia Pacific, North America, and Europe.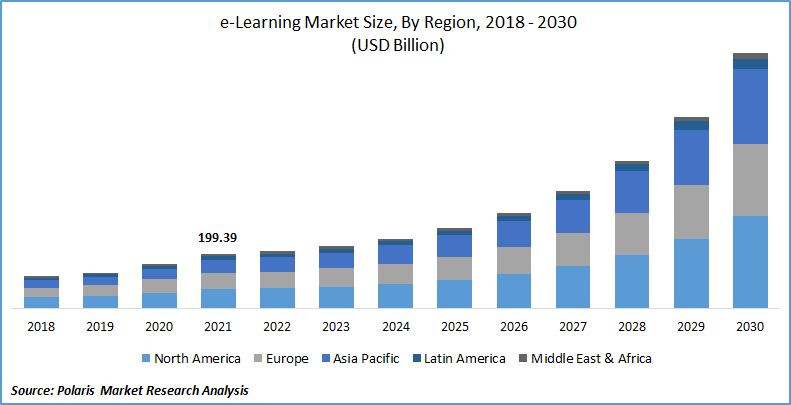 How can you prepare for this global scale? Here are some strategies:
Customize your Catalog for New Markets
Your course catalog must be ready for global scale with pricing in multiple currencies. You can offer both subscriptions and one-time course purchases in your catalog to tap on both revenue streams. A scalable catalog like Chargebee's Product Catalog 2.0 also allows you to roll out new plans and pricing model changes swiftly and helps you go-to-market more efficiently: 
Centralized Price Point Management: Effortlessly consolidate various currencies and billing frequencies into a single plan or addon, streamlining your pricing structures.

Accelerated Go-to-Market: Boost operational efficiency and minimize the time needed for launching new products, supporting multiple currencies, and billing frequencies.

Efficient Product Line Management: Seamlessly manage multiple product lines and their pricing by utilizing product families.

Enhanced Control: Take charge of any changes in subscription plans with improved control and flexibility.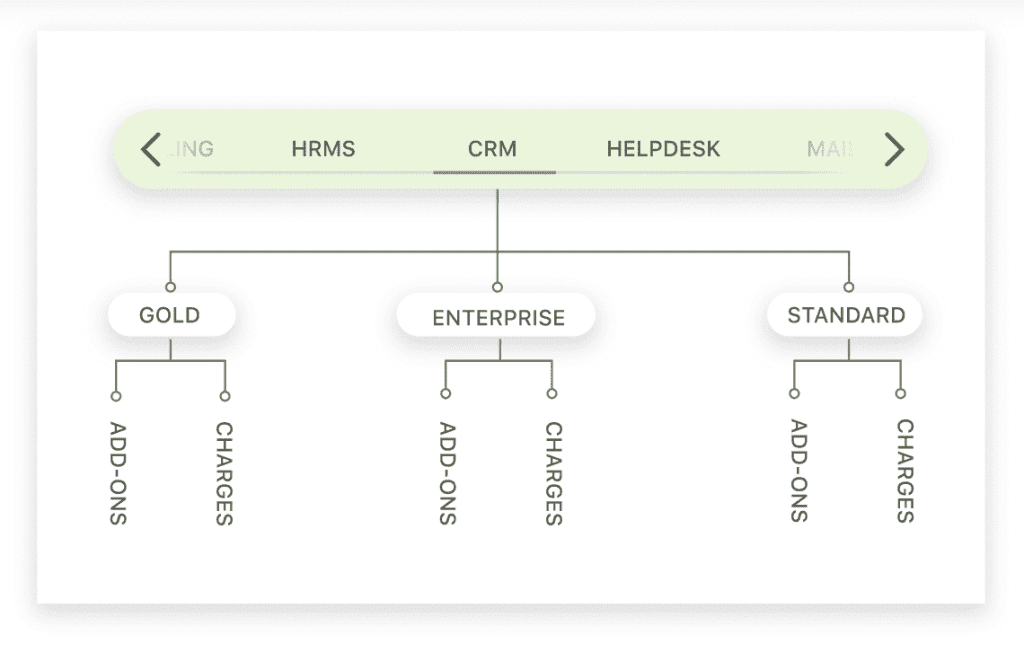 Suggested Read: 'Catalog' Your Way to E-Learning Success
Offer a Localized Checkout Experience
Offer a superior checkout experience that allows you to accept payments from multiple currencies and payment gateways. For example, Chargebee's checkout supports 100+ currencies across 150+ countries. You should also spoil your customers with multiple payment options such as cards, wallets, and online banking. Your checkout page should adapt to a local language to give that personalized experience and calculate the correct taxes according to local regulations.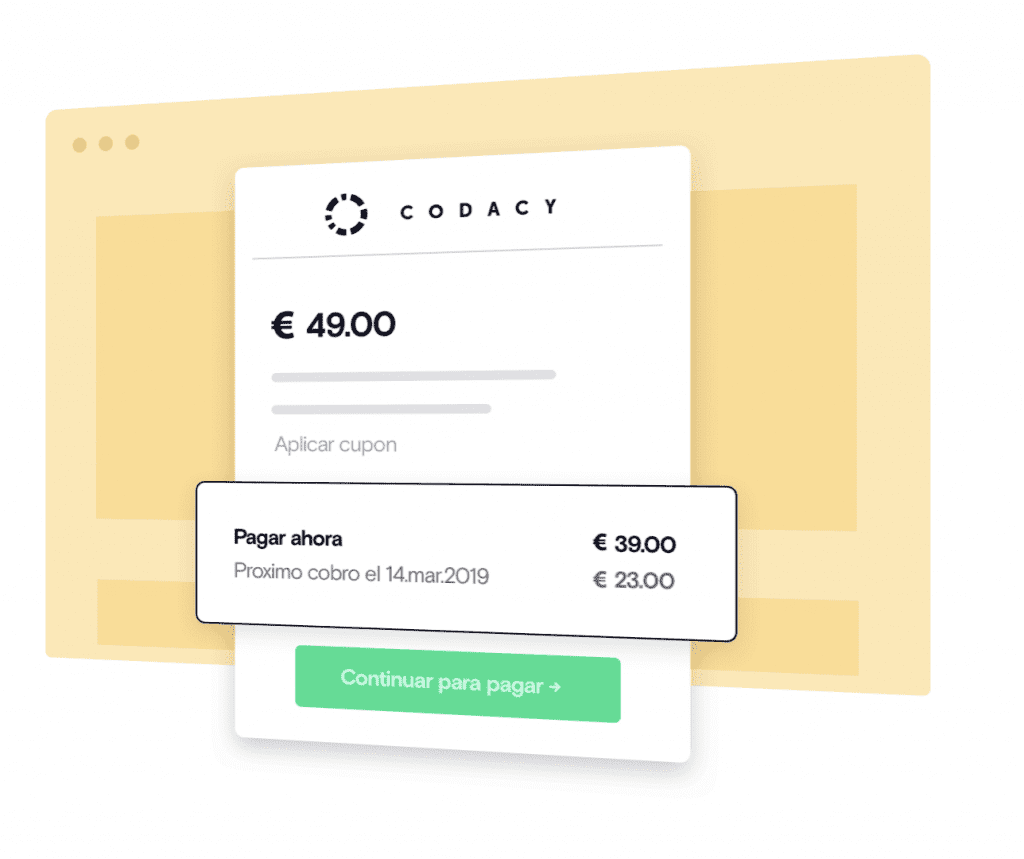 Here's a story of how Study.com was able to gain more international customers using these strategies and more.
Ease in Customers with Flexible Trials
A free trial is a great way to attract new customers and give them a taste of your offerings. You can offer a limited-period trial and nudge users to upgrade to a paid plan with the help of automated trial-end reminder emails.
2. Retain Customers for Sustained Growth
If there's one common cause of worry for all growing businesses, it's churn. As you gear for acquiring new customers, it's also important to concentrate on retaining the existing ones. Here are a few strategies to reduce churn and retain customers:
Reduce Involuntary Churn
Involuntary churn happens when customers churn because of failed payments or due to expired credit cards. Payment failure due to errors like network downtime is relatively easier to combat with a smart dunning process, which automates payment reminders and retries. Insufficient funds, or expired cards on the other hand require a more systematic approach with customer engagement.
Chargebee Receivables helps you recover failed payments and increase customer lifetime value by providing detailed insights into why the payment failed, and tailor-made strategies for recovery. 

Bonus Read: We have listed more (23!) ways you can reduce involuntary churn in this blog.
Run Targeted Campaigns to Reduce Voluntary Churn
Create customer segments and run specific campaigns for them to retain them better. For example, for customers who are likely to churn, offer discount coupons and course bundles, making it difficult for them to leave.
You need to take out the guesswork out of your cancel flows & back it up with data. With Chargebee Retention, you can build an intelligent churn deflection funnel to understand why your customers churn and keep a close eye on what happens after customers decide to cancel.  There are three possible paths: some customers cancel, some are persuaded to stay with personalized offers (deflected) and some go on a watch list to potentially save later.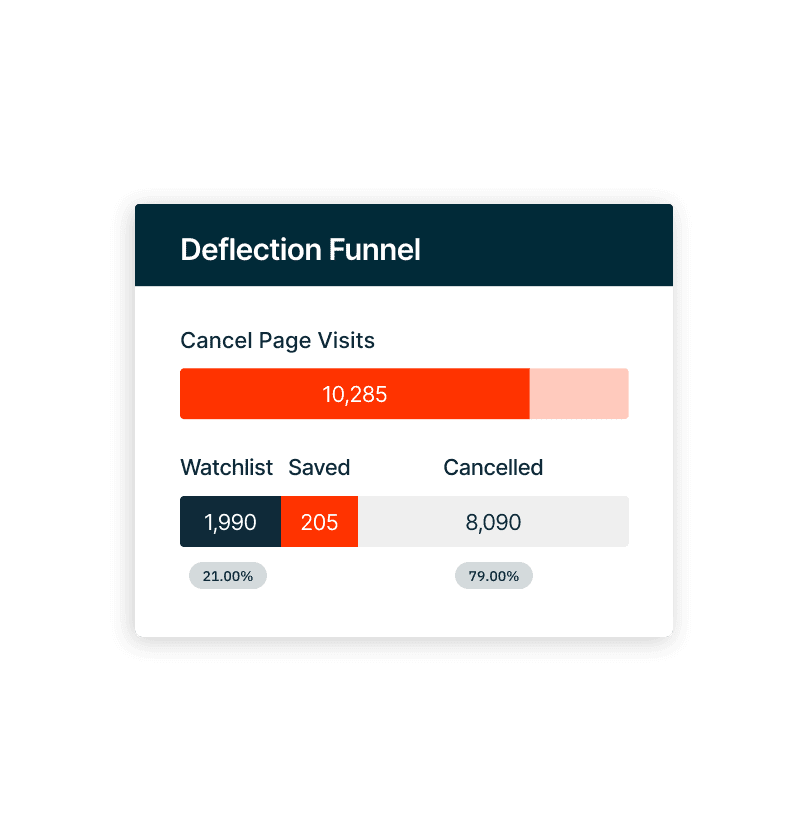 You can track and improve your performance in saving these customers over time. Plus, get the complete picture of your customer retention through easy-to-understand reports. 
Implement Self-service Workflows
Self-service customer portals empower customers by allowing them to manage their subscriptions independently and make changes to them. It will reduce that extra load on your support teams, and of course, there's that ease of access for customers. Self-serve portals can allow customers to update their payment methods, billing frequency, or changes to their subscriptions, such as upgrades or downgrades.
A Cloud Guru is an excellent example of using self-serve workflows as a growth strategy. Read their full story here.
3. Close Books Faster with Accounting Automation
Increase the efficiency of your finance teams by reducing the long hours of grunt work. You can automate your accounting and map your plans, invoicing, discounts, add-ons to the accounting software. Automating these activities can save your finance teams a lot of time, ensure GAAP compliant revenue recognition, and make reconciliation a breeze.
Another time-consuming exercise is ensuring you stay compliant with tax regulations and local compliance laws. Chargebee comes integrated with RevRec that goes beyond billing by enabling you to handle various tax rules such as US sales tax, EU VAT, and Australian GST.
Codacy, a cutting-edge platform for automated code quality and coverage, revolutionized its revenue recognition process by automating approximately 90% of tasks. Chargebee RevRec not only brought efficiency but also slashed the accounting team's monthly workload by at least 12 hours during the month-end close. "Chargebee RevRec has been pivotal to our revenue recognition processes and is helping us stay compliant with the ASC 606 framework. Overall, it has been a huge value to our accounting team and it's great to have control over the revenue reporting." says, Frederico Câmara, Senior Accounting Specialist, at Codacy
4. Drive Decisions with Revenue Insights
Growing rapidly and sustaining that growth is a function of judging what's working for you and, more importantly, what's not working and how you can course correct. It's essential to keep a keen eye on your revenue analytics and make data-backed decisions to ensure your business stays aligned with growth.
Your billing software should be the one source of truth that provides such revenue insights. For example, you should analyze churn deeply, understand your MRR growth trajectory, compare your plans, and identify new revenue streams through upselling and cross-selling.
For example, ScreenCastify analyzed their plan performance with revenue analytics, which helped them concentrate on focused sales strategies. Read more about ScreenCastify's story here. 
In Closing
And that sums it up! A subscription and billing management system like Chargebee is more than just that. It's a growth engine for your e-learning business. It integrates seamlessly with your existing tech-stack such as CRM & accounting and enables you to:
Rapidly experiment with plans, pricing, and course bundles

Go global without worrying about compliance and taxes

Provide a seamless and localized payment experience

Drive decisions with real-time revenue metrics and analytics
Top e-learning businesses such as Coorpacademy, Study.com, A Cloud Guru trust Chargebee with their subscription billing. Explore how Chargebee can help your e-learning business here.
Are you ready to supercharge your subscription revenue with us? Give our free trial a spin, or schedule a demo to get started!