Spring 2021 Product Updates: Experiment and Scale with Rapid Time to Value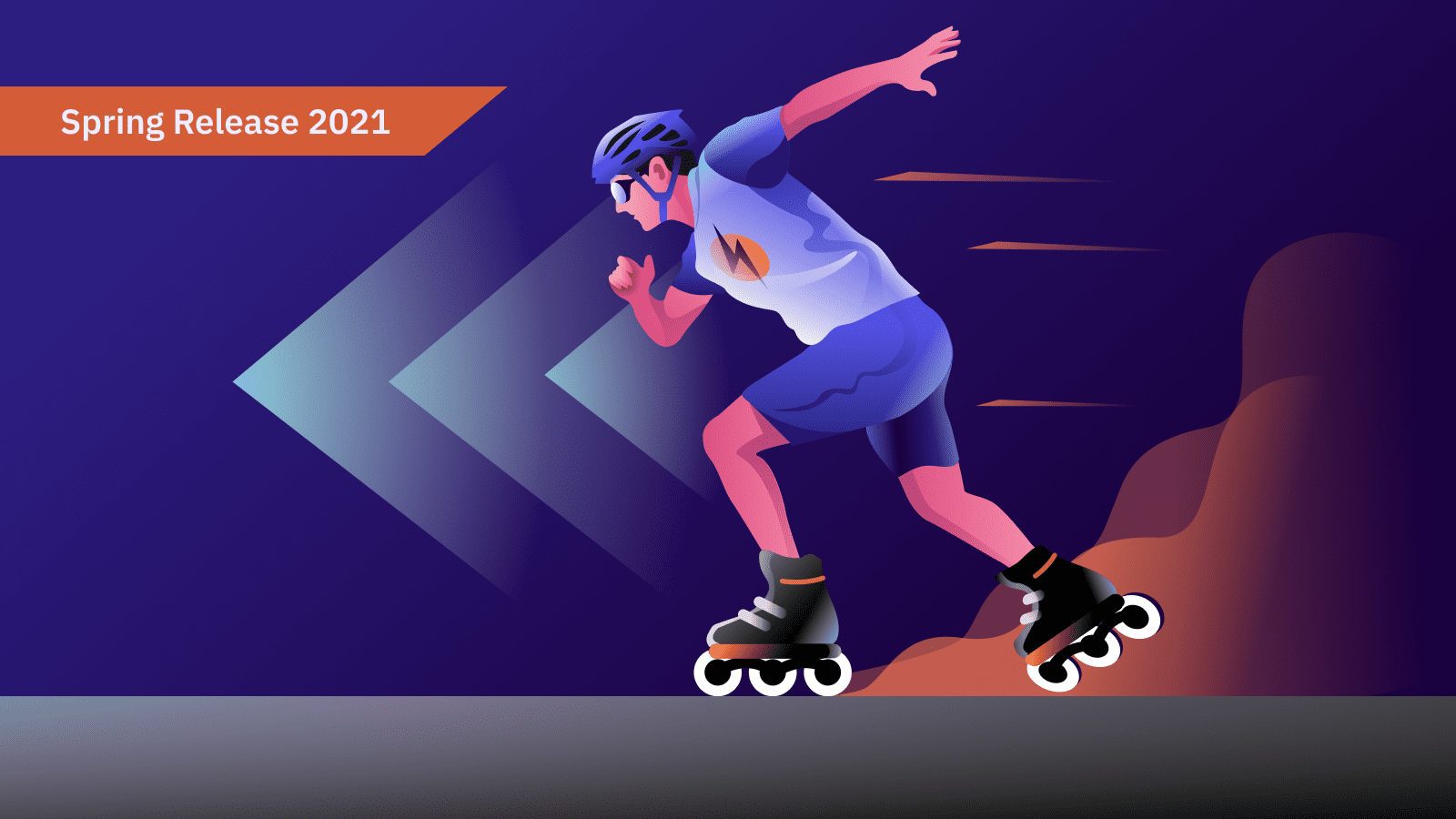 It's been over 500 days since someone somewhere ate a bat, coughed, and changed the dynamics of the modern world. The continuing effects of the pandemic on individual societies and economies cannot be understated.
Meanwhile, back at the barn, the need for digital transformation has never been more apparent. Adaptive businesses across industries have been quick to re-think their revenue and delivery models, with SaaS and subscription-based companies witnessing a 40% growth in 2020. 
In this last year alone:
We've seen a massive global F&B chain move into a subscription model in under ten days. 
We've seen an e-learning leader move into hyper-scale and start supporting 30 million+ learners.
We've seen a scaling e-commerce subscription business launch new product lines and converge on the right pricing by running over 15 experiments a week.
These kinds of changes used to flirt between boardrooms and internal memos for at least a few quarters before they took shape. Now even "days" seem too long!
At Chargebee, we've been fortunate to have a ringside view of these developments. If the "year that shouldn't have been" has taught us anything, it's the need for every business, right from fledgling startups to massive enterprises, to be able to Rapidly Adapt to market changes. 
With the Chargebee Spring 2021 Release, we wanted to enable businesses to streamline their processes, scale their operations, expand their global footprint, and deploy strategies in minutes, not days.
Highlights of Spring 2021
Expand to Europe (and Beyond)
Stripe – iDEAL
What: Open up bank-based payments via Stripe for customers in the Netherlands through iDEAL, the largest network of Dutch banks.
Why: When you expand to European markets, support for local payment methods is crucial. Even though international credit cards are seeing traction in some European countries, bank-based payment methods dominate the majority of the markets. More than 60% of payments in the Netherlands happen via iDEAL. Offering locally preferred payment methods can reduce drop-offs during checkout and help you acquire new customers rapidly in the European market.
Learn how to configure Stripe iDEAL here.
Brexit Tax Support
What: Configure the United Kingdom (including Northern Ireland) as a separate tax region.
Why: After the UK's departure from the European Union, it is now a separate tax region. With this release, you will be fully tax compliant when selling in the UK and Northern Ireland. Concentrate on your core business while we take care of your post-Brexit tax computation headaches.
Say goodbye to post-Brexit tax configuration headaches.
Support for the Ukrainian Language
What: Localize communications for your Ukrainian customers.
Why: Being able to communicate with your customers in their language adds a much-needed layer of personalization, which is essential when you're expanding to or strengthening your position in a new market.
Check out this list of all the languages supported in Chargebee.
Direct Integration with BlueSnap
What: Process card payments locally in 40+ countries via direct integration with BlueSnap.
Why: BlueSnap is a global payment gateway with customers majorly from the US, EU, and APAC with a growing presence in LATAM. With the direct integration with BlueSnap, you can accept international card payments with local acquiring / processing in 40+ countries and eliminate the costs of working with multiple local acquirers.
Get one step closer to going global with the Chargebee + BlueSnap Integration.
Automate with Ease
One-click Reconciliation Gets Even Better
What: Set up the reconciliation preferences and generate the gateway statement with  QuickBooks Online and Xero.
Why: With Chargebee's 'first and only' one-click reconciliation, you could already reconcile your books in Quickbooks and Xero with your gateway statements on Stripe with a single click. Now you can even customize your unique reconciliation workflows by setting date preferences and generating the gateway statements.
Reconcile Payments between Chargebee and QuickBooks
Reconcile Payments between Chargebee and Xero
Sync All the Billing Information with NetSuite
What: Automatically sync all your billing information from Chargebee with NetSuite for subscription businesses in Switzerland.
Why: We enhanced the NetSuite integration by enabling automatic sync of billing information to NetSuite. This also includes syncing offline payments with prior dates. What's more, we also have tax mapping support for Switzerland. Say goodbye to ferrying spreadsheets between Chargebee and NetSuite!
More about the Netsuite integration, here. 
Build a Scalable Catalog with Product Catalog 2.0
What: With PC 2.0, multiple pricing models, billing frequencies, and currencies can be created under just one subscription plan. Streamline your product inventory and experiment with their pricing, bundling, and packaging options with Inventory Management.
Why: Maintaining a complicated product catalog takes a lot of time and effort, especially if you have a multi-product offering. Add the billing frequencies, currencies, add-ons, discounts, and charges to each subscription plan, and you have yourself a big bowl of entangled spaghetti. Let's not even get started on launching new plans and pricing strategies. That's where Chargebee's Product Catalog comes in. With this release, we're unveiling the most significant upgrade to the Chargebee product catalog since the launch. With PC 2.0, you can experiment as much as you like and realize your go-to-market strategy faster.
What's more, we're also rolling out Metered Billing 2.0. Now both plans and add-ons can have metered components!
Check out the all-new version that redefines product catalog and subscriptions in Chargebee.
Provide a Seamless Checkout Experience for One-time Payments
What: Accept one-time payments alongside recurring payments and provide a seamless checkout experience to your customers.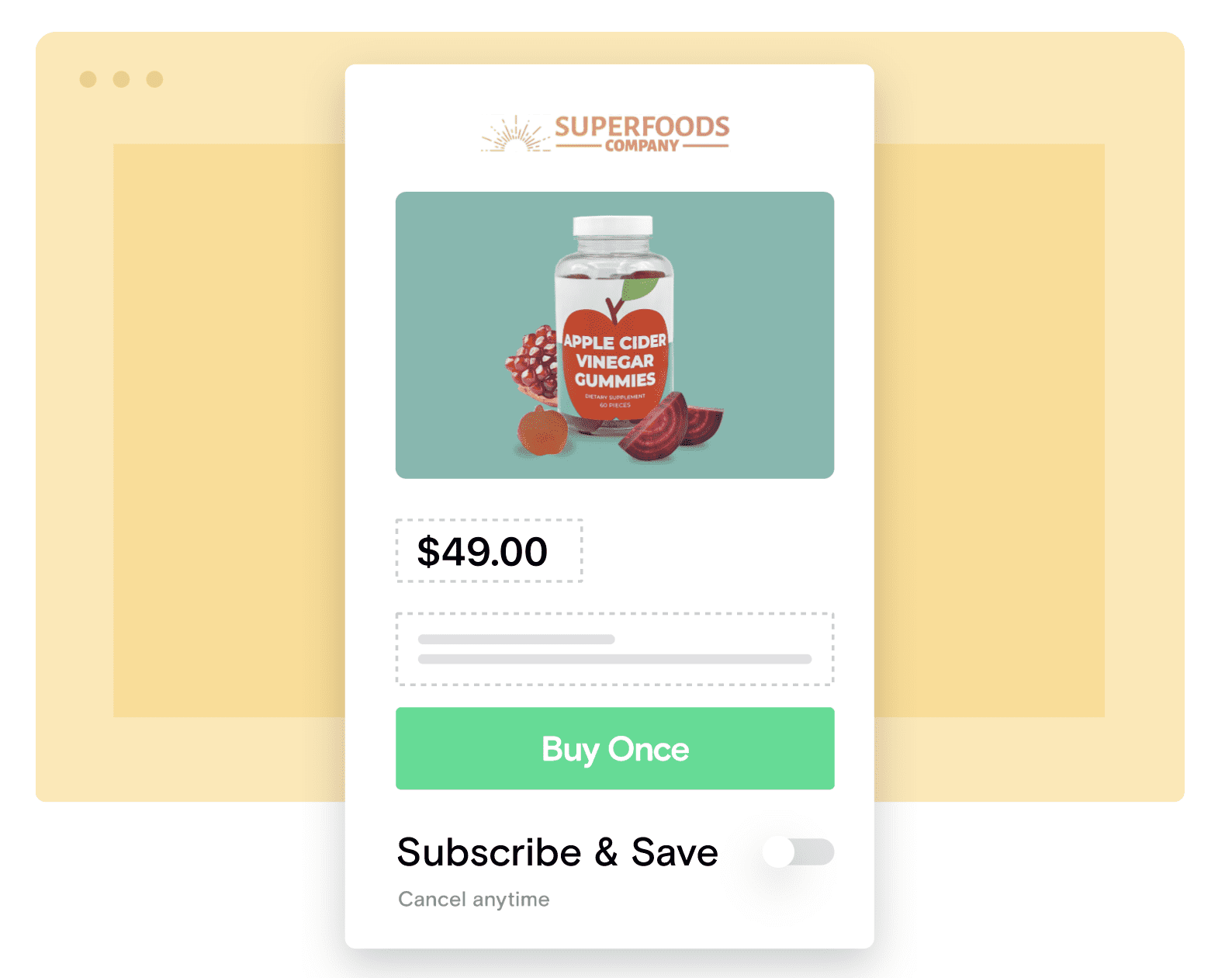 Why: Coupling one-time purchases with a subscription can quickly get very confusing for ecommerce businesses and their customers when not handled the right way.
For ecommerce businesses that work on a subscription basis, not offering one-time purchases can be a huge missed revenue opportunity. With this new feature, accepting one-time payments becomes easily manageable through a hosted checkout page. This eliminates developer dependencies and provides a seamless subscription experience to the customers. Whether customers are ordering goods/services from your e-commerce business or paying for an add-on to their existing subscription plan, Chargebee Checkout has you covered.
Here's how you can enable a smooth checkout experience for one-time payments.
Analyze Trials in RevenueStory
What: Track new trials created and their conversion rates across time periods and plans, along with other acquisition metrics such as signups, activations, free-to-paid MRR, and free-to-paid evolution cohort within RevenueStory.
Why: Trials are one of the most common ways for prospective customers to experience a product. Setting the right trial period that helps users see the value and act on it quickly by activating is crucial to improving the free-to-paid MRR. RevenueStory's new Trial Analytics suite enables you to analyze trial performance and optimize conversions.
Analyze trial plans and check conversions in RevenueStory.
With every product release, we aim to help you make your revenue engine stronger. This has been a year of constant change and transformation. We want to enable you to establish a strong foothold in current and new markets while you realize your strategies faster than ever. We want to give you the greatest competitive advantage that there is – time.
Get the scoop on what's new