How Can Dunning Help Retain Customers and Recover Revenue for D2C Subscription eCommerce Businesses?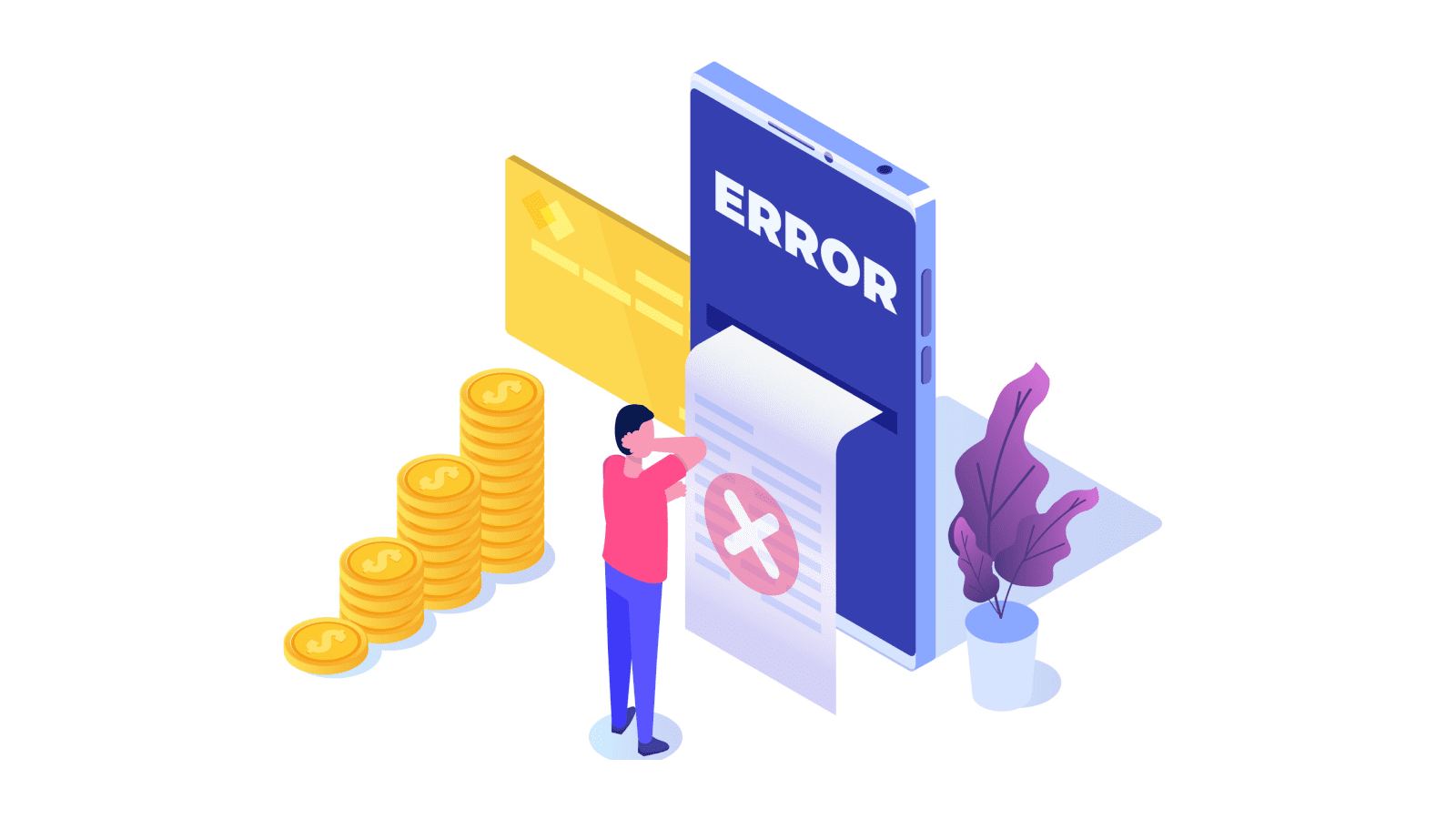 At first glance, a direct-to-consumer (D2C) business model seems pretty straightforward. Unlike traditional retail stores where distributors dictate business, D2C brands produce, pack, distribute, and ship their products. Cutting out the middleman meant more profits while bringing the D2C company closer to its customers.
Although in reality, achieving good gross margins is no simple feat for D2C businesses. According to a Forbes article, many companies enter the DTC category on the promise that their gross margins would increase as they scale. In practice, however, even if you can incrementally improve gross margin as your company grows, competitive pressures make that an incredible challenge for DTC businesses. Hence, cost optimization and customer retention have been the focus of D2C businesses.
According to Gartner, 75% of D2C brands will offer subscription services by 2023, but only 20% will succeed in increasing customer retention. It's pretty concerning, given that retention outperforms acquisition (it costs 5x more to acquire new customers than keep current ones).
While some churn is unavoidable for any business, losing customers because of issues (that are otherwise capable of being solved) like card expiries, gateway issues, lack of payment options, and low engagement shouldn't be the factors impacting your customer retention. 
In the highly competitive D2C eCommerce market, you need to rely heavily on cutting-edge technology to stand out, go to market faster, and take on market leaders. With a distinguishing tech stack that can help you optimize costs and minimize churn, you can focus on scaling and expanding your business across new products and markets.
Let's discuss the game-changing features that can help you tackle two significant challenges in the subscription eCommerce industry – churn (customer retention) and revenue recovery.
The Need For End-To-End Churn Management
Thanks to churn, businesses have more pressure to bring in more customers to offset their current subscriber loss and sustain their current revenue (not even grow). While poor onboarding or bad customer experience can sometimes cause voluntary churn– it hurts to see hard-earned customers leave due to operational glitches like payment failures or because they reached the end of their billing cycle.
According to Brightback's 2021 State of the Industry Report, failed payments account for 53% of all subscriber churn. It means that more than half of subscribers leave not because they are unhappy but because of payment issues, they may be unaware of.
While the bad news is that involuntary churn accounts for a significant portion of all customer churn, the good news is that you can fix it, and you can get on the road to recovering lost revenue. Here's how: 
Eliminate Involuntary Churn & Improve Revenue Recovery With Dunning Management
While credit cards are a popular method of online payments, more so since the pandemic, card declines remain one of the leading causes of involuntary churn.
Not to worry, Chargebee's dunning management system allows you to recover lost revenue due to payment failures by retrying the credit card at predetermined intervals while letting you email customers to update their information.
Chargebee's smart dunning feature goes a step further, automatically tuning the frequency and time of retries to increase your recovery rates by 25%. The dunning capability includes 'Smart Retry,' a mechanism that recognizes the cause of a payment failure and adjusts the retry logic accordingly; if a credit card on file resulted in a failed payment due to a hard decline, such as a card expiration, it's pointless to try that same card again a few weeks later.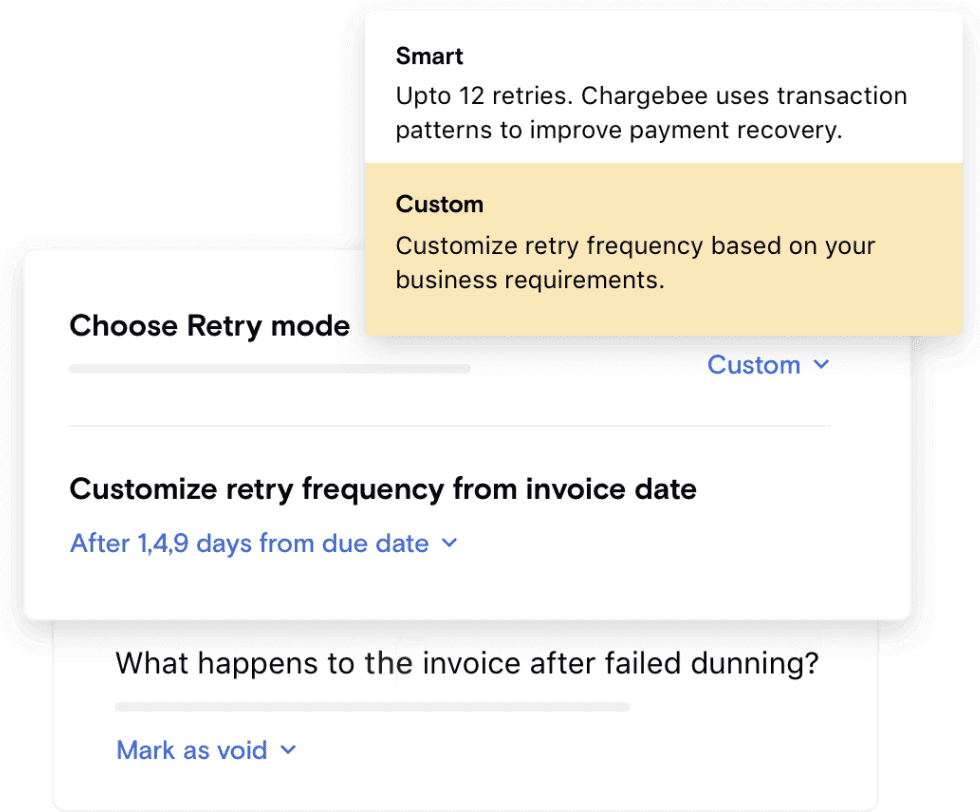 Chargebee's Smart Dunning lets you recover potentially lost revenue on autopilot.
Step Up Your Customer Retention Game With Alternatives To Cancellation
No one likes to lose a customer. So, how can you go the extra mile to ensure retention? 
Research by Brightback Retention Products indicates that 14.2M U.S. consumers were likely to cancel a subscription; 51.7% said they'd be interested in pausing and reactivating their subscriptions if given a choice. So it would be best if you offered subscribers the option to pause their subscriptions since it is smart to avoid voluntary churn and lower the marketing costs required to win them back later.
You can also proactively drive subscription extensions and reactivations as Chargebee allows you to pause and extend and reactivate subscriptions.
> Learn in detail how you can fight subscription churn with Chargebee's churn management suite
Customer Showcase
Whiteboard, a mortgage CRM, struggled to streamline operations around payment failures with inconsistent policies around deactivations and cancellations.
Check out what Ben Laughter, the V.P. of Customer Success and Operations at Whiteboard, had to say about implementing Chargebee: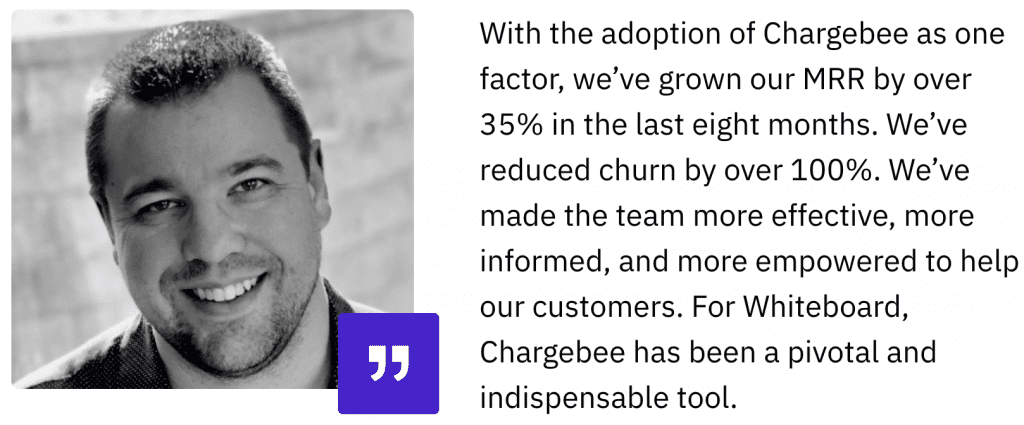 Similarly, a France-based SaaS company, Zenchef, recovered 60% of their formerly unpaid accounts with the smart dunning capability after seamlessly switching to Chargebee. 
The Need For Technology That Grows With You
As crucial as investing in technology that can help you sustain and grow your business, it is even more critical to ensure that your tech stack should also be capable of evolving as your business does. Your tech stack must increase functionality for your business as it scales, not hold it back. Here's how
Prevent Revenue Leakage & Support Global Expansion With Smart Routing
Localization is vital in languages, currencies, payment methods, or payment gateways you offer to reach a truly global audience. The process might become complex since each time you add a payment method; you must link a gateway account to it. How can you go about managing this?
Chargebee allows you to route payments with multiple leading payment gateways intelligently. The 'Smart Routing' feature lets you configure rules that will automatically help Chargebee pick the right gateway based on the currency.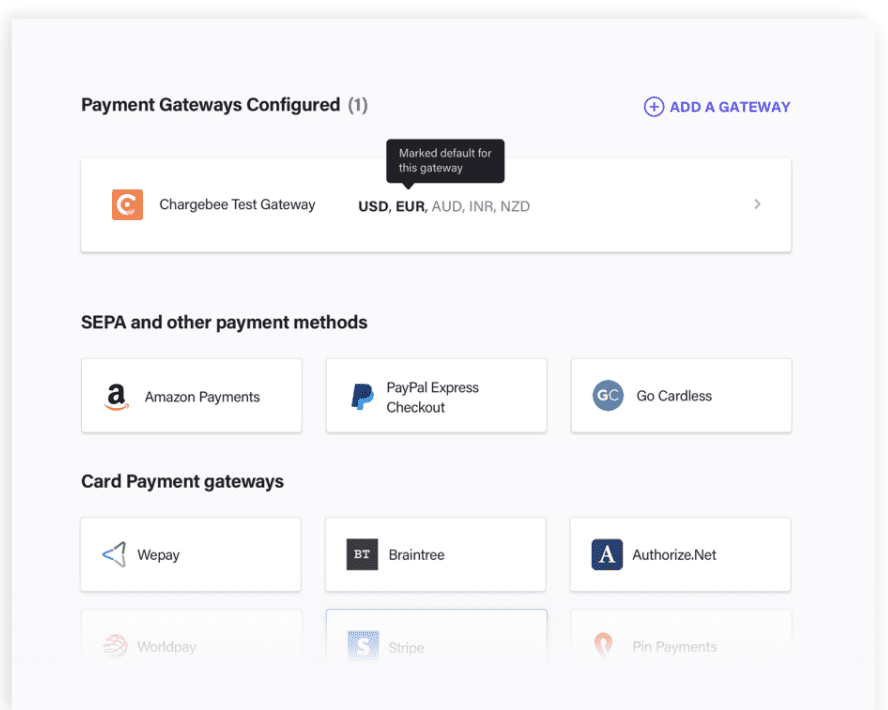 Chargebee's API lets you dynamically vault a card with a specific gateway of your choice.
> Learn how to accept payments across any gateway, geography, or currency without any additional integration effort.
Customer Showcase
When the New York-based Slidebean started to expand to new geographies like Europe, they realized that they were leaving a lot of money with their current revenue tech-stack since it couldn't keep pace with their fast-changing payment needs. Apart from having limited payment options and losing out on customers in overseas markets, they also required serious development efforts to integrate new payment methods.
Here's what Jose Enrique, the co-founder, and CTO of Slidebean, had to say about the switch to Chargebee: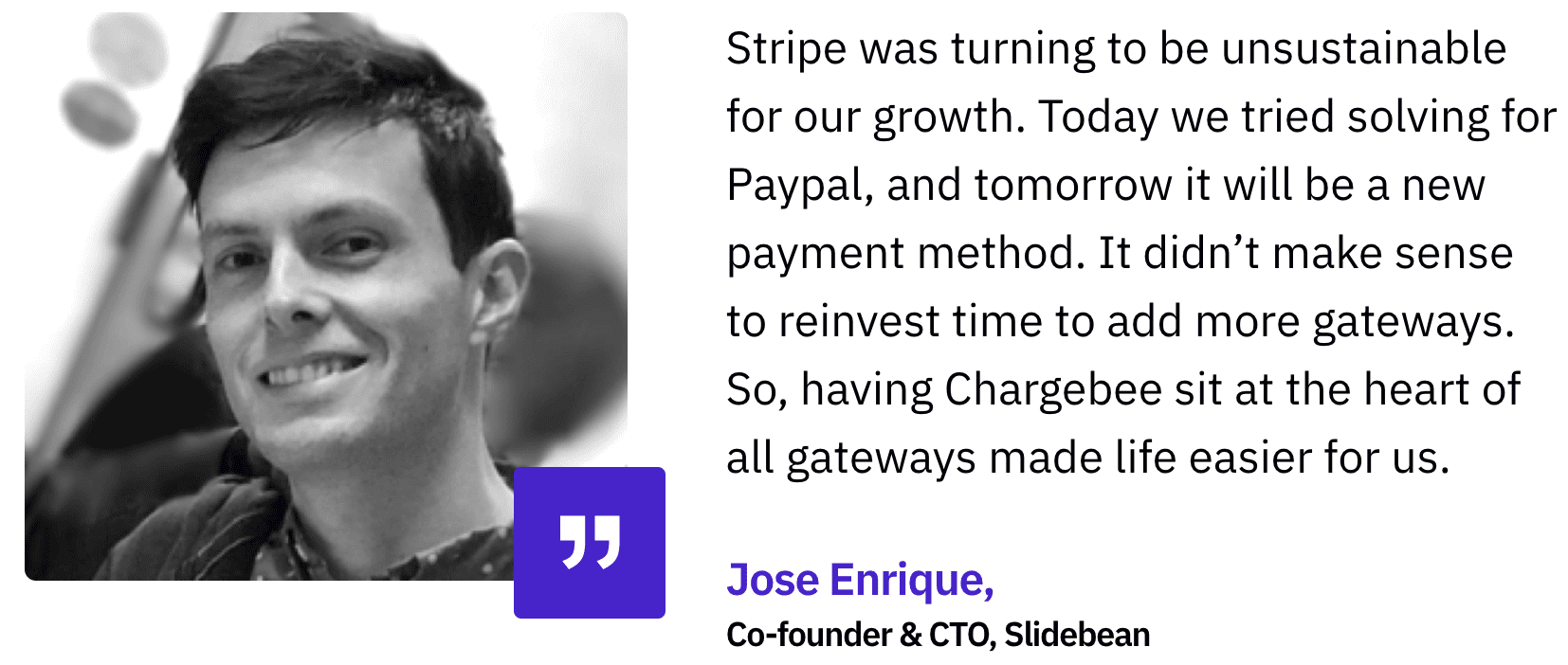 Get Your Subscription eCommerce Business On The Path To Consistent Growth
Setting up your eCommerce business for long-term success is far from a one-and-done process. While riding the eCommerce growth wave, ensure you talk to your customers regularly, constantly adding value by improving the shopping experience. You will require solutions that can offer you agility and additional support to focus on customer retention, churn mitigation, and revenue recovery to sustain your business and get it on the road to rapid and consistent growth. 
At Chargebee, we understand that flexibility is central to recurring revenue relationships, especially in a high-touch market like D2C eCommerce. Hence, we strive to provide you with the ability to offer the appropriate billing options, align yourself with your customer's success, and earn their trust while adapting to your business needs as you scale.
With a robust subscription management and billing system, you can forger subscription heavy-lifting for your eCommerce business:
Supplement your core subscription heavy-lifting for your eCommerce business with a robust subscription management and billing system to create high-value subscriber experiences.

Begin and scale a subscription store alongside any existing traditional commerce experiences.

Build your subscriptions your way, with granular control over pricing, deals, billing, and more – all from a single location.

Utilize 150 pre-built reports centered on products, offers, orders, and payments to gain access to a wealth of subscription behavioral data.
And if you're using a headless commerce platform, not to worry. 
Chargebee seamlessly integrates with your headless commerce platform both on the front end and the backend allowing you to activate multiple levers for subscription eCommerce success: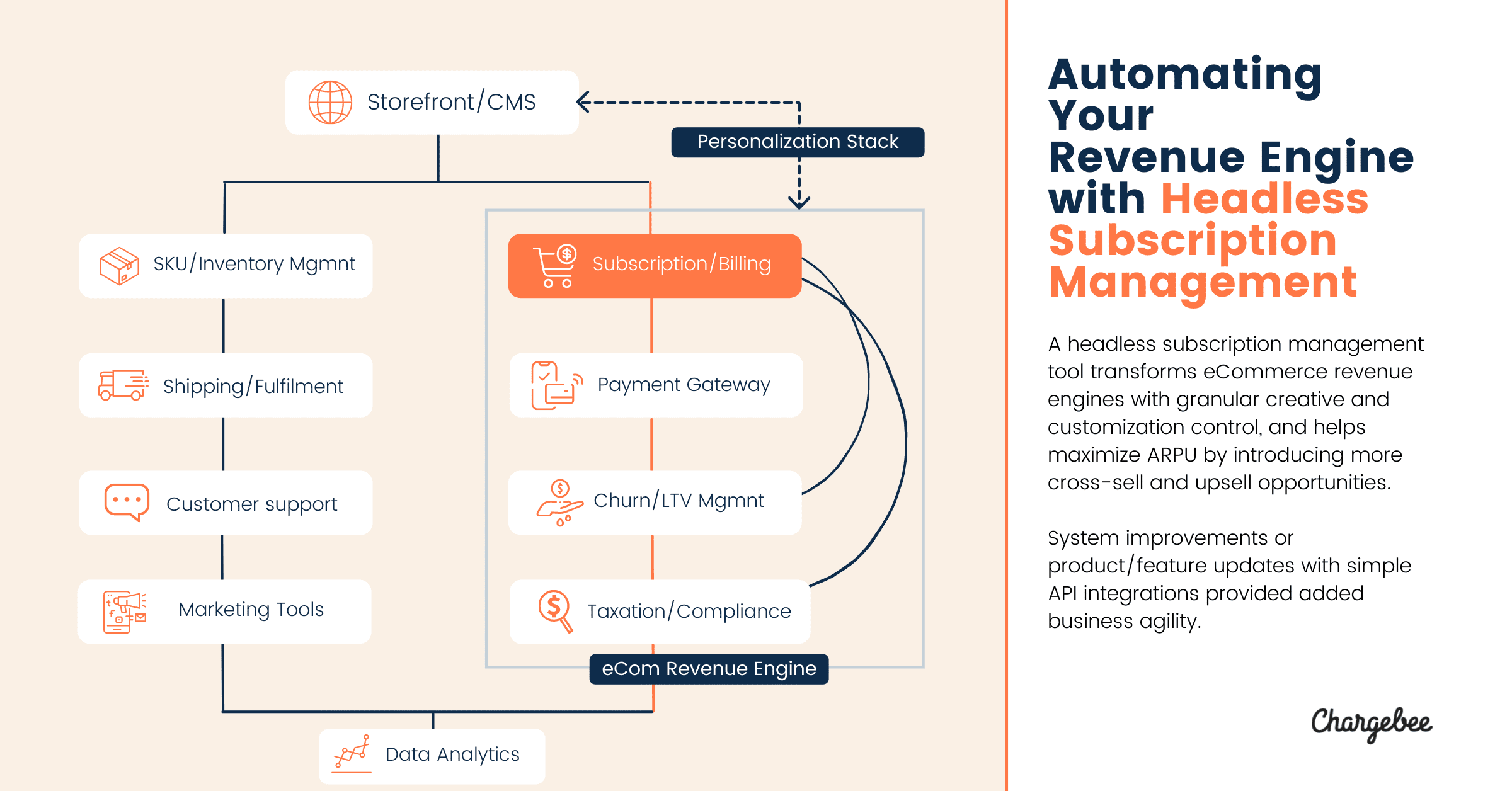 For more information, you can always reach out to us for a customized demo, or, you can also try out the product for yourself with a free trial.
P.S. ​​Don't miss out on insights from D2C business experts: Join us at our summit! 
Register for SubCommNxt '22 to connect with and hear insights from experts leading the D2C revolution, including Al Henderson (CSO at EagleEye) and Guy Marion (General Manager at Brightback). Unlock the power of headless commerce, and learn valuable strategies – like building a cohesive consumer journey and reducing customer churn – that ensure your eCommerce business stays ahead of the competition.
Get the scoop on what's new