E-learning: An Idea Whose Time Has Come
~ 7 min read | November 19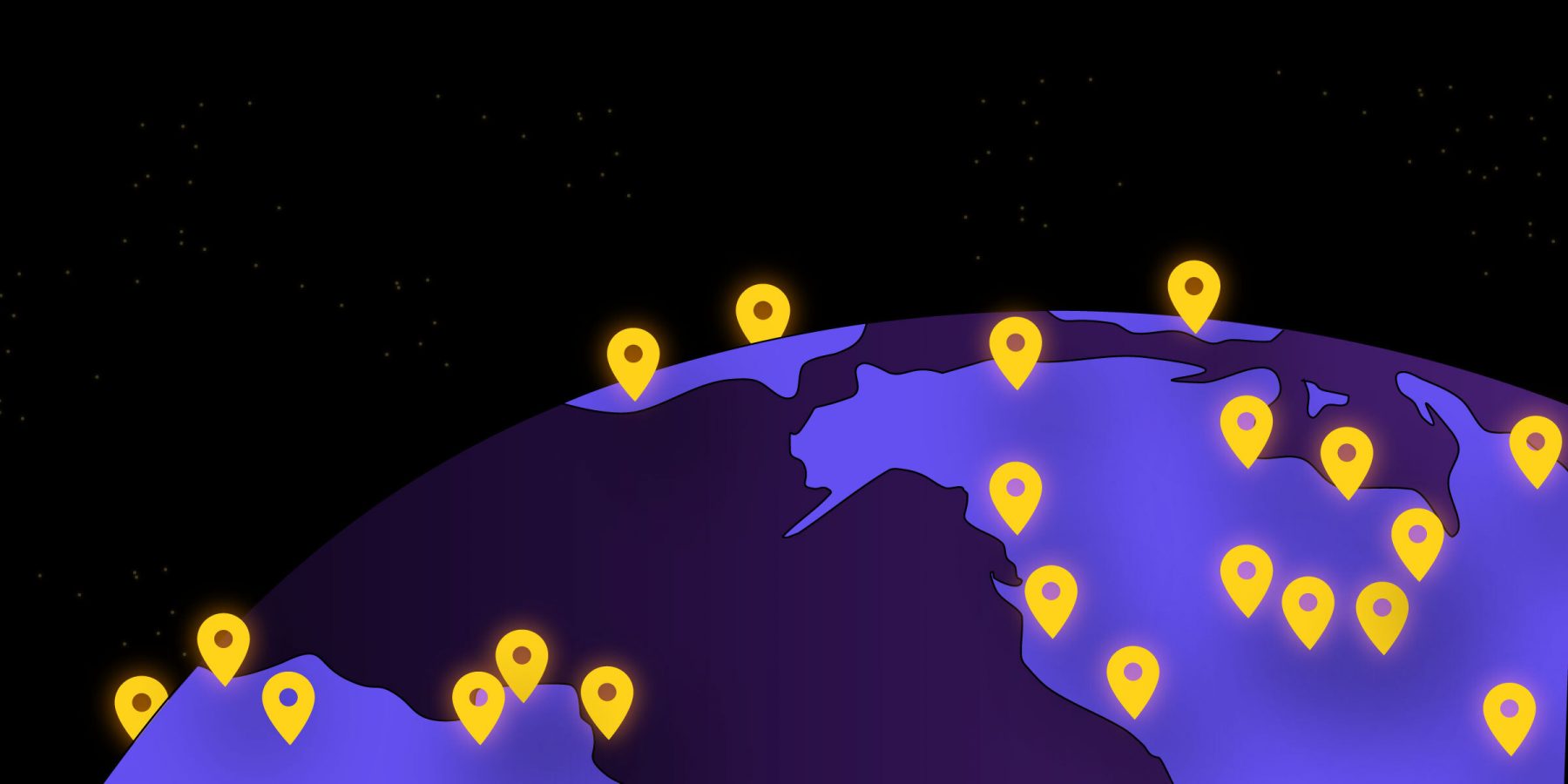 2020 may well be the year of reckoning for e-learning.  The global pandemic saw more than 1.2 billion kids across the globe finish their school year online. And yeah not to forget, millions of college students as well. For the first time in history, almost all of them will begin the next academic year in virtual classrooms.  Edtech is not new.  
Over the years,  education has moved beyond the four walls of the classroom. Gone are the days when it was just a blackboard, desks, and a teacher in a classroom. Now you can upload your homework through a portal, learn a new language through an app, and thanks to augmented and virtual reality, science got a lot more fun for the kids.
The Black Swan moment
However, over the years, edtech has had its share of ups and downs wrestling with large-scale adoption and waiting for that tipping point. Investors too have long bet on edtech to create a greater impact. Even before the global pandemic broke out, global investments in edtech touched US$18.66 billion in 2019.  But, like most new ideas, there was resistance to e-learning as well. "People resist new ideas until external shocks force them to change", says Vijay Govindarajan, a professor at Dartmouth's Tuck School of Business, citing the example of World War II which propelled women into jobs that had traditionally been done by men. "We are at that kind of inflection point."  For e-learning, that external shock was the global pandemic which shifted billions of students across schools and colleges to virtual classrooms overnight due to the shutdowns. 
According to HolonIQ, less than 3% of total global education expenditure is currently digital, which means there is significant headroom for transformation in a market expected to reach $10tn by 2030, up from $6tn in 2018. Edtech expenditure is estimated to grow more than 12% every year to $342bn by 2025 with the increased use of technology in existing and new teaching methods. 
Lifelong learning
It is not just the school kids and college students, millions of professionals are signing up for online classes to spruce up their skills or acquire new skills as they change jobs or careers.  So e-learning no longer remains a global opportunity that is confined to classroom technology.  Advanced technology such as artificial intelligence, virtual and augmented reality has the potential to convert everyone into lifelong learners with education tailored to people's individual needs as they move through their life cycles.  In fact, HolonIQ estimates that corporate training and Pre-school (Pre-K) will grow the fastest between now and 2030.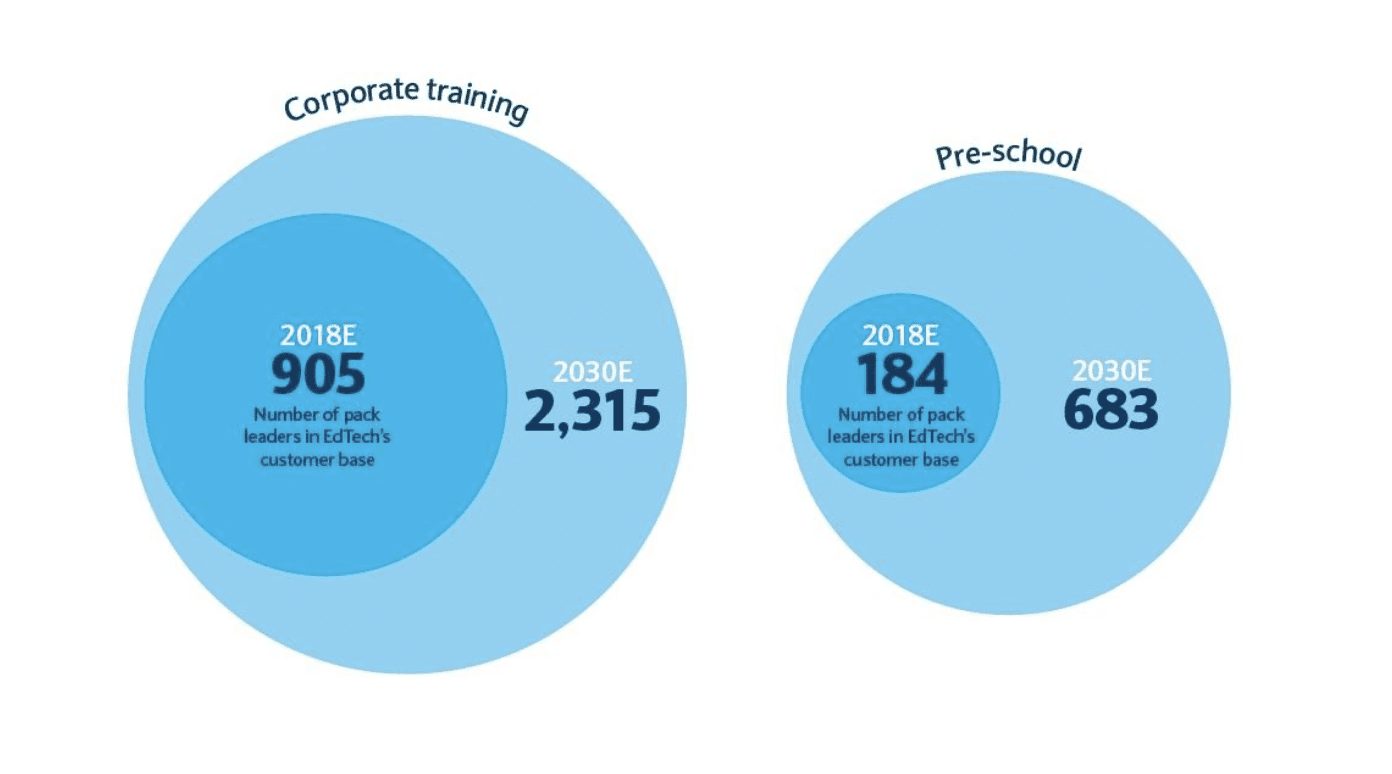 While corporate education was heading towards online learning even before the pandemic, it was a sort of a slow burn. But over the past couple of months, just as companies have realized that employees can effectively work from home, they have realized they can move training online and cut down significantly on in-person training costs. There is no doubt that the pandemic has been a catalyst in the large scale adoption of e-learning but what happens when the students go back to colleges and schools once we win the battle against the virus? While there is still debate on how much of the transition will stick post the pandemic, there is little doubt that there is a definite change in consumer behavior towards e-learning. While governments and mainstream schools will drive adoption in the classrooms, corporate online training, and education tools that offer the value that schools don't offer right now will continue to find takers post the pandemic. According to HolonIQ, by 2025 more than one billion people will have attained a post-secondary qualification throughout their lifetimes. More learners will opt to study online with increasing acceptance by employers and acceleration driven by COVID-19 and this means the online college market will reach $74 billion in 2025 up from $36 billion in 2019.
Already investor interest in companies in this space is peaking. Flashcards startup Quizlet raised $ 30 million from General Atlantic at a billion-dollar valuation at the beginning of May. The startup that connects 50 million students in a month with virtual flashcards and study guides has seen significant new user growth of 200% to 400% in its top international markets.  Degreed is an upskilling platform that helps employees enhance their current skill set. The startup which raised $32 million in venture capital in June, is seeing unprecedented customer engagement in the past couple of months. Nearly one in seven accounts have been activated between April and May this year.
Ready for take-off?
In these times of uncertainty, a problem of plenty is certainly a good problem to have. Edtech startups would give an arm and a leg to be in Quizlet's or Degreed's position. While e-learning businesses continue to leverage machine learning, artificial intelligence, and NLP to improve content personalization and adaptive learning, they are also starting to invest in platforms that give them the flexibility to experiment with pricing, bundling courses, and delivery models.  
Australian cloud training platform A Cloud Guru (ACG) has trained more than one million people on cloud computing through training with  Amazon, Google, and Azure. Understanding the growth and sustainability a subscription model could bring, ACG decided to move from a flat fee model for its courses to a subscription model. 
It also wanted to provide a great customer experience for both its B2C as well as B2B customers. "The ease of use was important. We had automated a large part of the process where a customer goes online, buys a subscription, and gets started. So there was an easy transition to handle subscription management and easily onboard users," says George K. Tsigounis, (Former) Product Manager, A Cloud Guru. ACG was able to go-to-market with their subscription model in less than a month, and since then, they have been able to scale their user base globally thanks to Chargebee.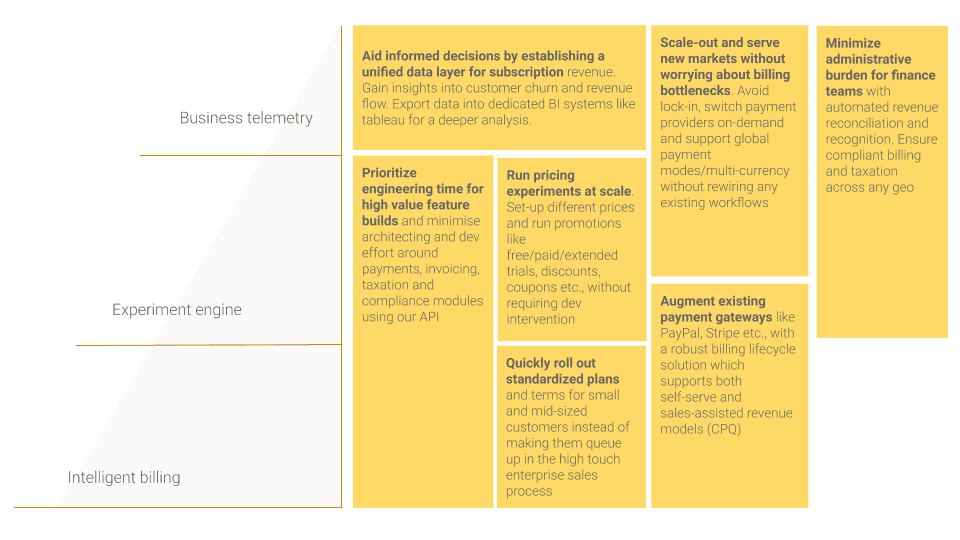 Experiment at scale
When you scale rapidly you need to ensure you meet customer expectations not just in the variety of courses offered but also offer them multiple payment options to students across the globe.  Study.com provides more than 4500 online courses at all levels including high school, college, adult education, and professional licensure. More than 30 million students and teachers use Study.com's content which is delivered through videos and developed by subject matter experts. " Chargebee has helped us acquire a more diverse set of customers. This includes a significant amount of international users who were unable to previously access the site," says Voitek Sobieszczanski, VP of Finance, Study.com
What's more, you have a whole bunch of new users and an automated subscription platform lets you experiment with pricing models at scale. You can break up the course into micro-units, offer trials, upgrade plans, and bundle courses. Flexibility in pricing your plans is critical to drive business growth in the long-term. Quizlet's CEO Matthew Glotzbach says "We've built a very large-scale business with products that are easy to use, easy to get up and running and easy to share," he said. "We use a low-cost subscription model that is very inexpensive so we get a lot of people upgrading to our premium product, and it drives economic business."
In a subscription business, upsells and cross-sells are usually much easier since you have a continuous relationship with the customer.  Various pricing models can allow consumers to move up the value chain once they are ready and a robust subscription platform will offer critical insights to tell you when they are. It allows you to analyze the wealth of insights each customer brings and dissect the revenue flow that is driving your business. These revenue-backed insights are crucial as you scale your business to leverage what probably is the greatest opportunity for e-learning. In a matter of weeks, the global pandemic changed the way billions of students are being educated, accelerating the adoption of online learning. Overnight,  education has flipped from the old world of burgeoning student loans and inflexible traditions to a consumer-first digital world. And this world brings with it new rules of experimentation, experience, and smart investments. 
Get the scoop on what's new