Going API-first: eCommerce Replatforming With Headless Solutions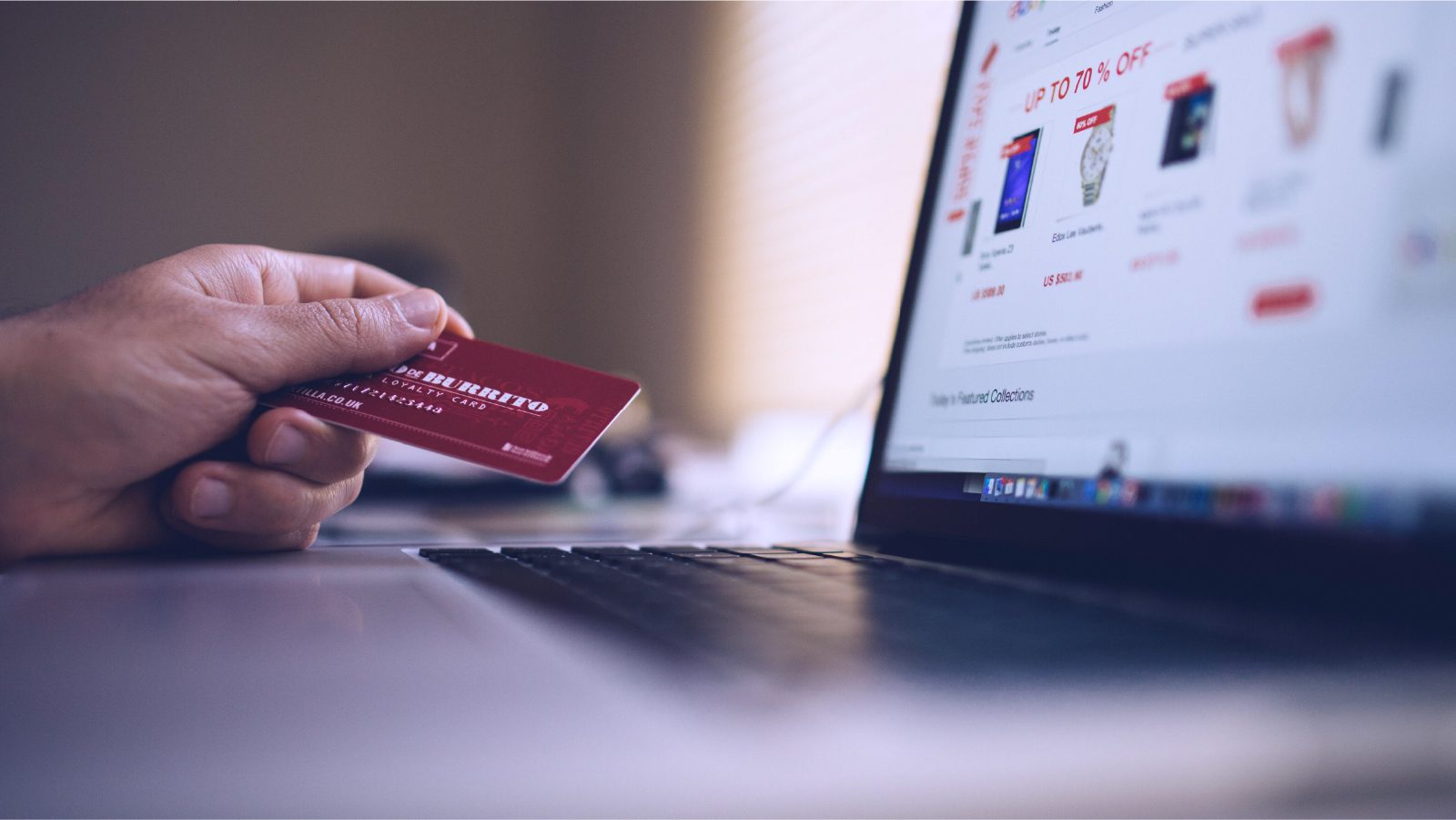 Are more and more customers abandoning their carts at checkout? Has your conversion rate been slumping lately?
Poor customer experience can put a significant dent in your revenues and maybe it is time to spruce up your tech stack to take customer experience where it needs to be.
Fortunately, you can consider replatforming.
With the shift to online shopping here to stay, customers expect exceptional experiences across channels and touchpoints, whether mobile, IoT devices, or Progressive Web Apps (PWA). However, a unified eCommerce experience is unfeasible with a disjointed legacy system. To keep up with changing customer wants, the solution lies in staying ahead of competition and expectations by incorporating the flexibility and agility of API-driven commerce (aka headless commerce). And while replatforming can be an excellent opportunity to bring in significant changes, it is a hefty undertaking and can be pretty daunting if you're unsure where to start. 
But if you're ready to consider replatforming and you're not sure where to look, we've got the keys. We have a good place for you to begin from covering motivators for replatforming to its considerations and a process overview of implementing a headless solution. For the sake of cohesive understanding, let's start by discussing headless commerce.
What is headless commerce?
Headless commerce decouples the frontend presentation layer (templates or themes, such as the photos, videos, and content) of an eCommerce website or mobile app screen from the backend infrastructure that powers the eCommerce experience.
This decoupling enables superior flexibility and agility in an eCommerce platform. Brands can have far more creative freedom in shaping the customer experiences they can provide, allowing them to better engage with customers and stay ahead of their expectations. 
Furthermore, by utilizing APIs that connect the front end with backend systems, businesses can provide a personalized and brand-consistent experience across multiple channels. We'll cover more on the benefits of APIs in the next section.
How is headless software different from legacy systems?
Monolithic solutions come with a lot of pre-built functionalities,  so there isn't a lot of flexibility to spruce up offering customer solutions compared to a headless platform. And if you do venture out to make changes, it is a nightmarish experience for the developers.
Secondly, unlike traditional software, headless eCommerce platforms leverage the power and agility of APIs that let you build a tech stack tailored to your specific needs, since APIs can connect many applications of an organization efficiently. Hence, integration becomes far more efficient. Scaling also occurs seamlessly in headless platforms since each component of headless system architecture is typically designed to scale independently, unlike a monolithic platform which might show limited functionality in scaling with your company (for example, during periods of high spikes in traffic).
Relevant Read: 
To learn more about headless commerce, check out our highly informative blogs – Everything You Need to Know About Headless Commerce and Benefits of Headless Commerce
Why Companies Implement eCommerce Replatforming: The core benefits of being API-driven
Evident reasons to replatform can include improving conversion rates, decreasing cart abandonment, and replacing your current software. While these are great reasons for wanting to change, you might find we're only scratching the surface if we dig a little deeper. Even without these reasons, replatforming – going API-first – can go a long way in future-proofing your eCommerce business: 
Meeting Your Customer and Business Needs: Scalability on All Fronts
A poor customer experience is a significant cause of churn, bringing revenue down. Quickly scaling your business – for instance, expanding to different geographies and catering to customers in their preferred language and currency – is paramount to stand out. Not only will expansion become easy, but it will also become faster; you need something like a headless solution that will allow you to leave a disconnected process behind and move to a more unified approach across devices and channels. 
Leaning into Optimization: Checkout and eCommerce Site Optimization
API-focused solutions offer extraordinary freedom for optimizing your frontend and backend experiences. It provides better reporting tools for your business and a better eCommerce site for your customers. With tools that lend themselves to optimization, you can make adjustments on the fly to tweak anything from customer pricing to the number of forms customers need to fill out at checkout. By having the platform to adapt and innovate, you can accelerate your reaction time, delivering personalized and delightful customer experiences at every touchpoint.
Considerations for Replatforming: When you should go ahead with it
While headless solutions open up many possibilities to enable a more creative approach to delightful commerce experiences, there is a perceived complexity in implementing one. 
If you're looking for a highly customized solution that will allow scalability on all fronts and easy integration with other third-party software, then implementing a headless solution is the way to go. 
With headless eCommerce software, your developers can focus solely on creating highly innovative content without worrying about the backend. Furthermore, there will never be any site downtime due to development work, giving your teams the freedom to innovate at an unprecedented pace lowering your TCO (total cost of ownership) in the long run. 
A correctly implemented headless solution will help your business unlock agility and speed, significantly improving your time to value.
eCommerce Replatforming: A Process Overview
Now that you've thought about whether or not you should replatform, let's look at the eCommerce platform migration process at a high level. We've got a small eCommerce replatforming checklist we think are must-dos when considering a new platform.
It would be best to work out some of these before reaching out to solution providers, and some can happen during the process. 
#1 Consider the Opinions of All Your Stakeholders 
As replatforming is an organization-wide effort, it is better to account for the opinions of all your stakeholders involved in the process before dipping your toe into the waters of a new eCommerce solution. It becomes easy to justify replatforming when your legacy system cannot meet all your business requirements. It takes months to roll out a new change or a release and you have trouble remaining competitive.
#2 List the Must-Have Features: Picking a headless solution 
Choose a headless solution – discuss all the bells and whistles you need or want with the respective stakeholders at length – allowing for a gradual transformation while keeping the legacy platform partially in place. Keep business disruption to a minimum by not completely ripping and replacing your legacy system in one shot. 
#3 Check out eCommerce ERP (Enterprise Resource Planning)
If you don't have an ERP in place when considering replatforming, there is no time like the present to think about this. Apart from managing accounting, procurement, project management, risk management, compliance, and supply chain operations, a complete ERP suite includes enterprise performance management software that helps plan, budget, predict, and report on your organization's financial results. Make sure you're speaking with stakeholders about this and moving forward in a direction that best benefits your business, with or without an eCommerce ERP (though we recommend one); the ERP you select can be an invaluable tool for your business.
Some ERPs on the market include: 
#4 Data Migration: Customers, Product, and Category 
Before migrating, know where your customer records and product information are stored (whether in an in-house system or a CRM) and ask yourself where it will be stored now that you're replatforming.
We recommend using a data migration service here to ensure that none of your data, especially not any of your customer data, gets lost in the shuffle when you're making a move. Instead of immediately replacing your current system, migrate application integrations one by one to your new commerce solution while keeping the backend systems in place. If you can get a solution that can also handle the migration process, you'll be saving time and energy. 
Some data migration services include: 
#5 Frontend, Backend, Checkout, SEO, and eCommerce Site Overhauls
While data migration is the most time-consuming external part of the replatforming process, the internal part will potentially redesign your entire online store or eCommerce site. A total redesign is optional, of course, but you more than likely will have to change the look of your online store, regardless of whether or not you're going for a complete redesign.
You're going to want to make sure that the frontend, backend, checkout, and all other elements of your site work well together as you migrate. Many organizations use replatforming to introduce a new look to their site or work with developers to produce something truly unique to their brand. 
You'll want to ensure that your SEO team is involved every step of the way. Your SEO ranking may take a hit, but it will likely end up in a better position with your new site if your team is involved from the start. During this overhaul, you'll want to avoid content revisions at all costs, as this will hurt your ranking. Have your team focus on one-to-one redirects, and reduce the number of 404 errors as much as possible. We also recommend doing an SEO audit before relaunching your site to cover all your bases. 
#6 Completing the Migration Process and Relaunching 
The last part of replatforming is completing your migration and relaunching your eCommerce site! Communicate this with your existing customers (maybe even include a coupon code to celebrate the relaunch!), and continue to test the site to reveal any errors that you might've missed before launch. It should be relatively easy but will require some help from your marketing team to get the customers headed to the new system.
Note that migration is best done in stages rather than in a day. Begin with a single touchpoint, a product line, or geographic region, and gradually expand as you become more comfortable with the new platform so you can iron out any kinks.
How Replatforming Positively Impacts Your Business 
While the replatforming process can be overwhelming and there might be a lot of things to worry about, take a look at the bright side and what you can expect from a replatforming done right:
Increasing Product Data
With replatforming your product and category, perhaps even customer data should be abundant if you prioritize this when searching for a new platform. A new dashboard with better data lends itself to data-driven product development, cross and upsell opportunities, and even a more personalized shopping experience for your customers.
Better Functionality for You and a Better User Experience for Your Customers
This is the most significant advantage of  replatforming (besides increasing revenue, of course). Being able to work with a more lithe, springy solution that can provide your customers with a smoother shopping and checkout experience is likely one of the reasons you moved away from your current platform in the first place. Now your customers can experience faster load times and a quicker checkout experience tailored to their language, currency, and preferences. 
You'll be able to make more changes to keep up with demand, easily add products, and future-proof your site. And more importantly, you'll be able to implement full customization to your website and your entire eCommerce website. 
Quickly Launch New Features, New Products, and New Services – Like Subscriptions!
Having a state-of-the-art eCommerce site with a stellar platform to back it up will let you integrate new features and even unique services reasonably quickly and easily. For instance, if you're looking to add a subscription service to your eCommerce platform, you're on the right track to future-proofing your eCommerce business (you can read more about how subscriptions help eCommerce thrive here).
Hot tip: Subscriptions hold the key to revenue growth! 
UnivDatos Market Insights

predicts that the global subscription eCommerce market is expected to reach $478 billion by 2025. With consumers spending more than $861 billion online with U.S. merchants (a whopping 44% jump over 2019), we know this is not just a trend.
If you're on the lookout for a subscription service, look no further. With a modular suite of subscription billing and management APIs designed to complement your existing infrastructure, Chargebee's flexible architecture seamlessly plugs into your tech stack – enabling your business to expand into new labels, categories, and geographies. 
Chargebee enables a frictionless customer experience across critical touchpoints like checkout, payments, and account management. Furthermore, maximize loyalty through experimentation, personalization, and offering the most purchase options – including à la carte plus subscriptions. All of this lends itself to scalability while giving you and your organization the flexibility it needs to continue to grow.
We hope this can give you the insight needed to get started with your decision-making process, whether you'll be replatforming or not. Start with really digging deep into the root cause of your desire to replatform, and assess whether or not you need to, then make a must-haves list if you do intend to replatform. Research into what all the available platforms could do for you and your business is the best place to start your eCommerce replatforming journey. While it might seem like there is so much to do, we're sure that you'll be set up for success with these vital steps.
To learn more about what we do and how Chargebee can assist you, reach out to an expert today!
Get the scoop on what's new