Gazing into the Crystal Ball: 2022 Predictions for eCommerce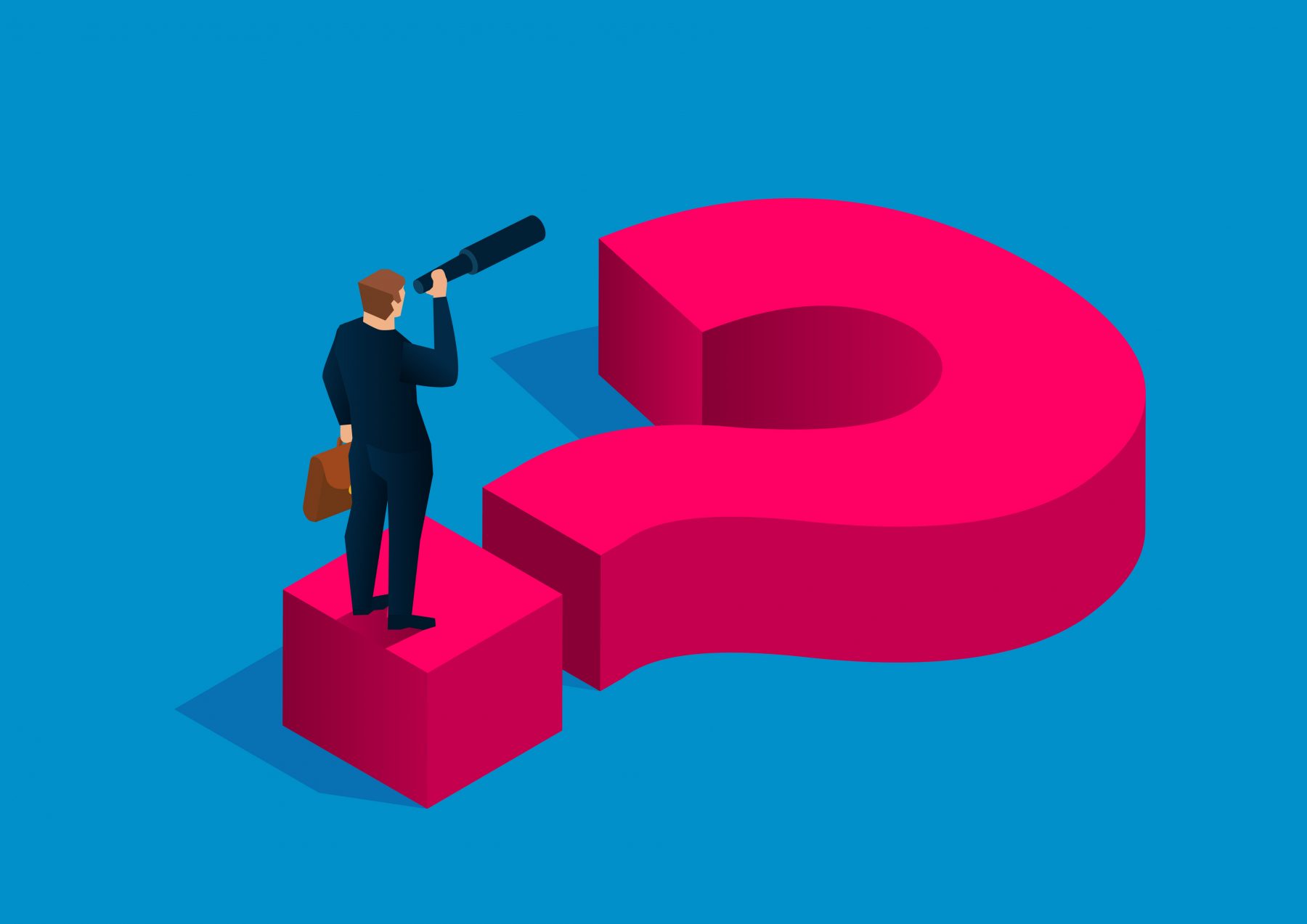 According to McKinsey research, at the height of the pandemic, the eCommerce industry saw ten years' growth in just 90 days. Since then, the shift to online shopping has continued, with Digital Commerce 360 estimating total U.S. online retail sales in 2021 to top $886.2B, a 16% increase from 2020 and a massive 53% jump from 2019.
Additional growth is expected in online sales in the coming year and beyond. To understand the broader landscape and what's in store for the eCommerce industry, Stephanie Erbesfield, Content Marketer at Chargebee, spoke to George Trantas, Senior Director of Global Marketplaces at tax software company Avalara, and Kelly Knutson, Head of eCommerce sales for subscription management platform Chargebee. Here are their insights on what they predict for the year ahead.
Q: Looking into your crystal ball, what do you see as the top trends in eCommerce in 2022?
Knutson: Merchants have experienced tremendous growth in the last year, amplifying some pain points around scale and flexibility. And that's one of the main reasons I see headless eCommerce gaining more traction. "Headless" eCommerce separates the front-end and the back-end so that merchants retain flexibility, agility, and ownership of the buying experience. By using eCommerce APIs, merchants can work with more than one payment gateway, serve customers globally, run both subscription and one-time sale models and instantly make changes on the front-end without long development lags on the back-end. As eCommerce continues to grow, I can see merchants looking to scale quickly, outgrowing packaged commerce solutions, and moving more towards headless in the next year and beyond.
Trantas: In 2022, the tax compliance burden will take center stage for eCommerce sellers. Because eCommerce accelerated rapidly over the past two years, more sellers have likely increased their economic nexus obligations – laws that require remote sellers to collect and pay sales tax based on the customer's location. These laws exist in 45 states, parts of Alaska, and the District of Columbia, and each state has varying rules for triggering nexus. Enforcement is likely to increase moving forward, so eCommerce sellers should take the necessary steps to ensure they have been and continue to be compliant.
Q: What will be the top factors driving eCommerce growth?
Trantas: The growth of eCommerce over the past two years has been record-breaking, so we'll likely see some normalization in the eCommerce growth rate in 2022. That being said, eCommerce will continue to grow at impressive rates. The top factor that will drive continued growth is the shift in consumer and retailer preference toward omnichannel shopping. Consumers demand convenience, and retailers are looking for new channels to reach new and existing customers effectively. Expect more businesses to expand their existing eCommerce footprint and move into new channels in the New Year, like marketplaces.
Knutson: Many factors play a critical role in driving growth. Still, ultimately having a wonderful experience on the company's website and mobile platforms entices the consumer to return. It sounds very commonsensical, but offering multiple ways to purchase (Digital Wallets) plays into that experience. Companies offering perks like rewards and free shipping or pricing incentives to subscribe will also contribute to growth in 2022. To George's point, meeting customers will be supercritical to driving growth. This means designing for multi-touch and being available across mobile, web, wearable, kiosk, etc.
Q: What challenges must be overcome to continue and sustain growth in eCommerce?
Trantas: One major challenge impacting eCommerce sellers today is the strain on the global supply chain. The supply chain woes will place added pressure on eCommerce-only sellers to embrace and partner with other channels to leverage more robust distribution channels if they want to keep shipments on time and costs down. If eCommerce sellers cannot find alternative distribution and delivery methods to offset shipping delays and added costs, we could see a slowdown in growth for many sellers.
Knutson: We witnessed a lot of growth in the last year with our merchants, but a challenge that they now face is retention. Providing merchants with the ability to change the frequency of delivery, pause subscriptions, even downgrade will improve retention rates and sustain growth. Related to this is the ability to leverage "Smart Dunning" tools, so merchants don't lose customers due to involuntary churn. Merchants I speak of always have the answer to how many new subscribers are signing up each month, but they are not always aware of how many are churning each month and why. Having access to that information is the key to successful and sustained growth.
Q: What industries do you anticipate will ramp up eCommerce offerings in the next year and why?
Trantas: We will see an increase in eCommerce offerings from B2B companies, like manufacturers, in 2022. When the pandemic began, many B2B sellers had to shift their operations online for the first time. Since then, they've seen the value of eCommerce offerings in their core business, as well as in their ability to offer new services, like direct-to-consumer (DTC) sales. The B2B world has only started to scratch the surface on eCommerce, so expect new offerings and services to pop up from this industry moving forward.
Knutson: We also see merchants in the Health and Wellness space offer more discounts, bundles, free shipping, and membership plan offerings. The pandemic affected many industries, but this industry saw a massive spike in growth. However, they experienced pains with inventory and shipping with this growth, but those bottlenecks have seemed to solve themselves now. Whoop, Him & Hers, and Athletic Greens would be examples of companies in the Health and Wellness space that have blown up in the last year, and I expect will continue crushing it.
Q: What types of technology may experience a surge in the next year to support planned growth?
Trantas: If you look at an eCommerce transaction, there are almost always four key components at checkout – inventory, pricing, shipping, and tax. As eCommerce continues to grow, expect to see an increased technology adoption to support these transactional components. While rapid eCommerce growth has been sustained for nearly two years, governments have continued to change their tax rules, creating a perfect storm for adopting tax technology to help eCommerce sellers get and remain compliant.
Knutson: from Chargebee's point of view, we see a surge in subscription management technology as consumers are looking for the best way to grow and support their subscriber base. I alluded to the headless eCommerce model, and by adopting this strategy, merchants can take advantage of whichever technology is best at any given time. It could be video, chat, SMS, mobile, AI, eWallets, and by running headless, a merchant has the freedom and flexibility to incorporate any or all of these technologies.
Q: What is missing from the eCommerce discussion? For example, the industry focus may be on driving brand awareness while building deeper customer relationships. Explain.
Trantas: There's a lot of discussion around direct-to-consumer (D2C) sales. Brands that decide to enter a D2C model need to adapt to direct customer contacts around all areas of the sales cycle quickly. Brands like Warby Parker and Dollar Shave club made it more accessible, cheaper, and more convenient to buy everyday products, but they did this in a way that engaged the customer throughout the complete sales cycle. Large brands like Nike have even started to move to younger consumers by creating Nikeland on Roblox. Setting the website up is easy. It's engaging and supporting the customers that are the most challenging parts, so the retailers that do best in these areas will win in the end.
Knutson: I agree that customer service and personalization is an ongoing work in progress. Companies are doing a great job getting new subscribers and driving brand awareness, but when they become a subscriber, they fail to see what comes next. Subscription fatigue is real. So, it's important to remind the customer (via email or SMS) why the product is essential. Companies need to find new ways of rewarding them for being customers with future discounts or recommending other products based on previous purchases. The other thing, which to me is the elephant in the room that's hardly talked about, is scaling a subscription business. It's hard to stay as B2C and "subscription-only ." Exploring B2B sales motions, one-time sales, and multi-channel (online and offline) are essential to grow revenue. eCommerce companies need to invest more in building their tech stack for sophisticated operations.
Kelly Knutson, Head of eCommerce Sales
Kelly Knutson leads U.S. subscription eCommerce Sales at Chargebee, a global leader in subscription management and payments. Previously, he worked as a Regional Sales Manager at 2Checkout where he was responsible for acquiring new clients and strategic partnerships for the company's all-in-one eCommerce solution and partner network.
Get the scoop on what's new