When it comes to retention, many companies try one-off solutions that don't lead to impactful results. A failing retention strategy is an expensive problem. According to a Private SaaS Company Survey by KBCM Technology Group (formerly Pacific Crest Securities), a dollar acquired costs $1.15 vs. $0.15 per dollar retained.
The following six principles represent a methodology founded on the belief that the best way to retain customers is to reimagine the cancel experience. Companies could and should be doing more to meet the needs of customers in the moment. Yes, even if that moment is the point of cancellation. By taking a systematic approach to retain customers, SaaS and subscription companies can grow in a long-term, sustainable way.
In a live webinar with Closed Loop and in person at Traction Conf, GM, Chargebee Retention (formerly CEO, Brightback) Guy Marion shared more about these steps. If you have questions or thoughts about this post, drop him a line on Twitter.
Ditch your exit survey and build a customer churn funnel
Exit surveys are a great tool because you hear exactly what customers have to say. Instead of relying on translation from sales or success teams, you get feedback straight from the source.
But what are you doing with this data? The benefit of an exit survey falls apart when no one's responsible for making the feedback actionable. It's a challenge for most companies because insights are siloed in a survey tool. To maximize an exit survey, think of churn like a funnel.
A churn funnel begins at the point of cancellation with the goal of converting customers back to your business. Developing a churn funnel starts by breaking churn into three stages: identify at-risk accounts, engage customers at the right time while gathering intelligence to learn, and grow incremental revenue while delighting users.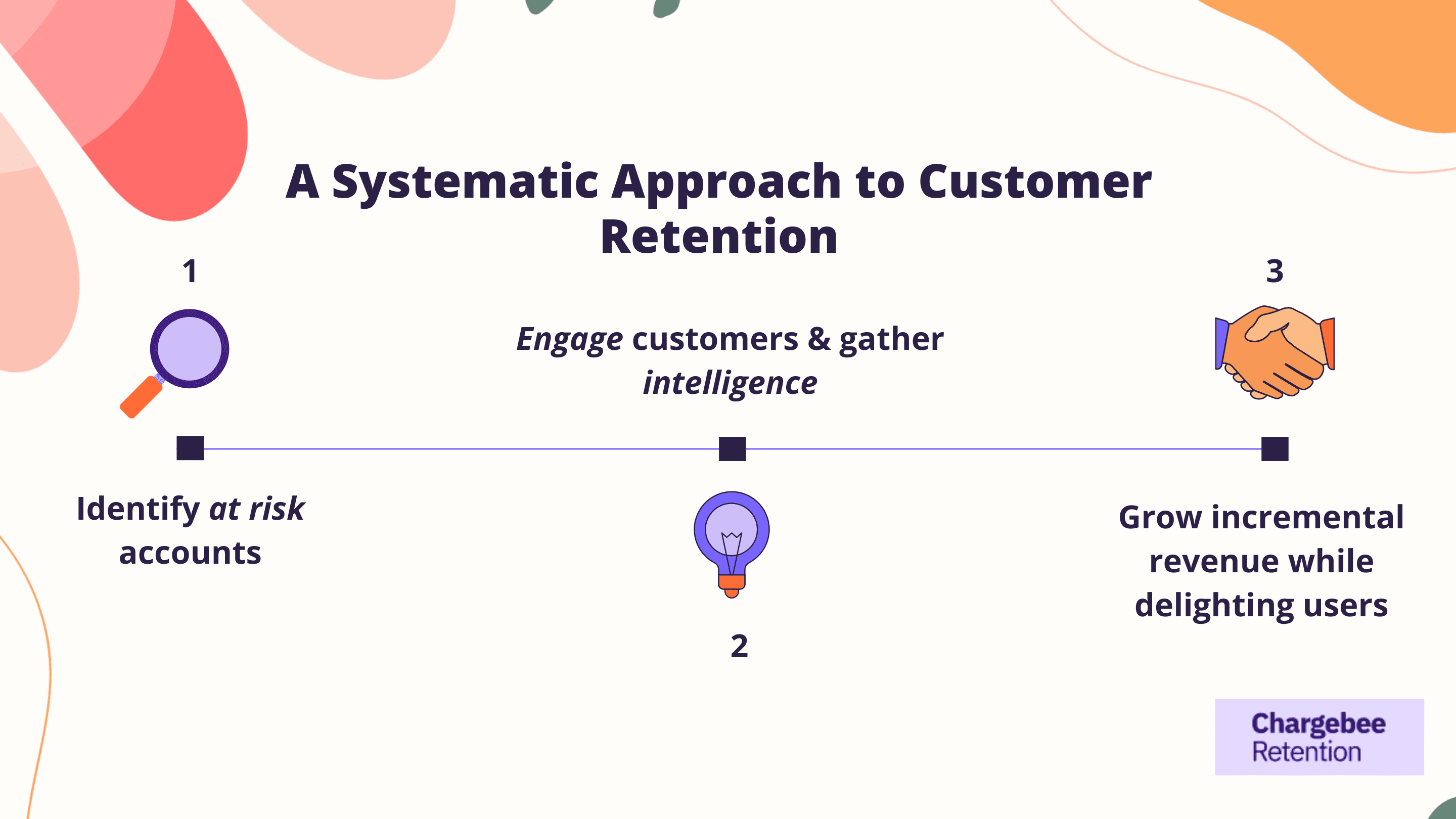 Segment your customers and personalize their cancel experience
As customers move down the funnel toward canceling their account, you should attempt to satisfy unmet needs in the moment by making offers based on a combination of their account details and their reason for cancellation. Just as personalization increases conversion rates in customer acquisition, customizing your cancel experience helps influence customers to stay.
Everything you know about your customers should feed into personalizing your cancel experience. This includes – the age of the account, usage, billing terms, and plan type. By building a cancel experience that reminds customers of their original desired outcome and past successes, loss aversion kicks in.
Understand why customers want to leave
As you gather feedback, organize the reasons for canceling into categories according to who is influenced by the data. Think product improvement, market intelligence, customer support, or identifying new avenues for growth. This makes it possible to identify and track investments meant to reduce churn.
A couple examples of outputs from churn data:
Reimagining trial length to drive engagement and conversion
Refining the company's ideal customer profile
Optimizing the onboarding process
Justifying new content for use in retention
Proactive outreach and support, simply to deliver an outstanding experience at the end of the customer journey
Test and evolve tailored offers to stay
Offers are about doing whatever you can to retain revenue that would otherwise be lost⁠. When you discover 'who is canceling and why,' it's time to spring into action to satisfy your customer's unmet needs and provide them a path to stay.
Of course, it's all about offering the right solution, at the right time, and for the right reason. If the context is right for the offer (e.g. someone who isn't using the product enough is offered the ability to pause their account), they're more likely to be successful.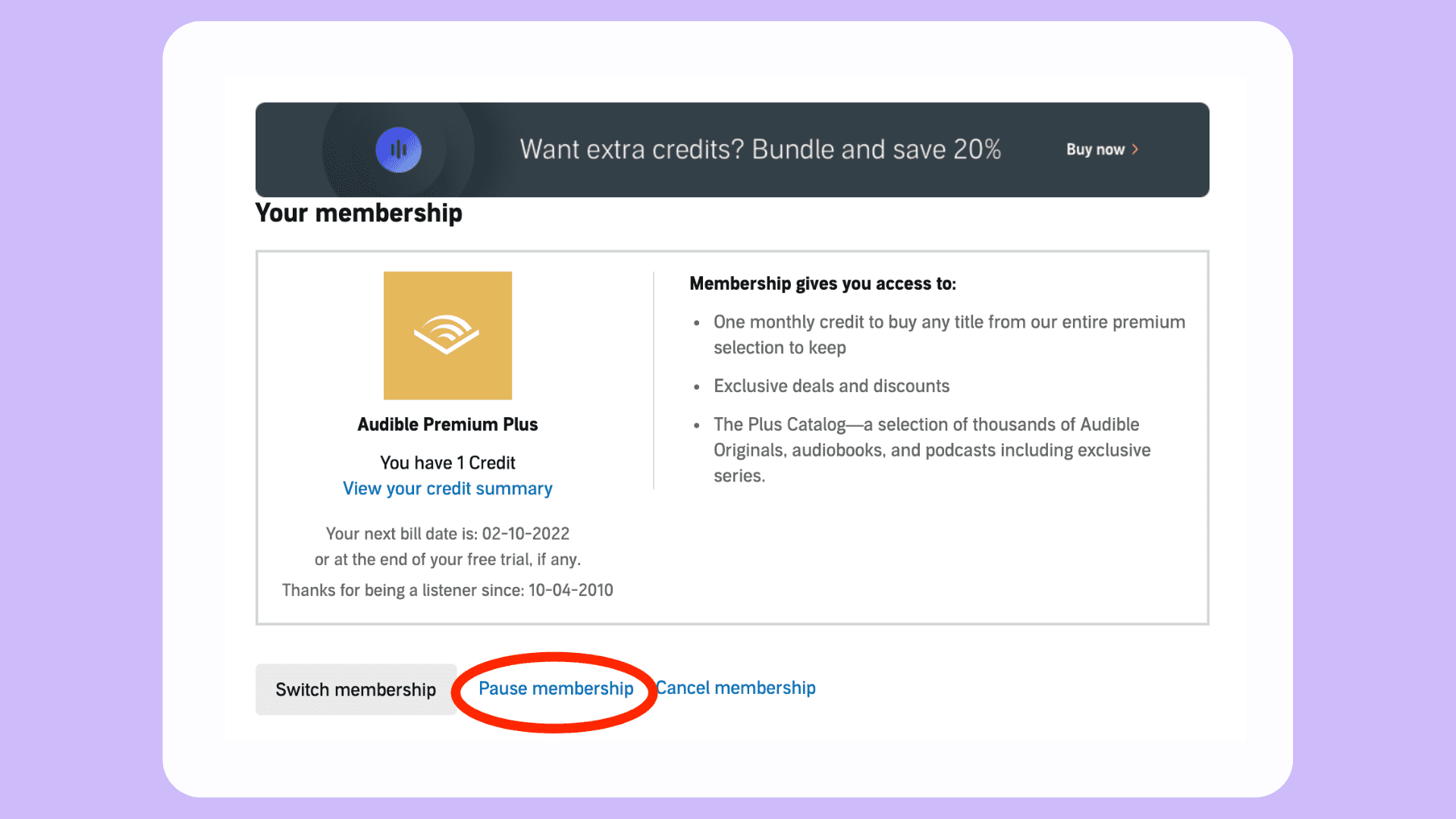 While this isn't a comprehensive list, here are some other win-back offers that can make a difference:
Downgrade account
Review new or unused onboarding material
Accept a discounted rate in exchange for an annual extension
Name your price
Prescriptive guides about features
Meet 1:1 to provide product feedback
Make an introduction to new stakeholders
Automate your retention workflow
An integrated go-to-market tool stack should allow you to automate alerts and drive retention workflows, via email, product, sales/success teams, and support outreach.
What does a retention workflow look like? Start with automatically creating or updating accounts at the time of purchase, and mapping subscription attributes like value, term, plan, transactions, and renewals from billing into your CRM. Next, augment your customer records with product usage data (using a tool like 'Segment'), so that it can trigger and personalize email, chat, and product communications. Finally, pass account data throughout your systems, to build a consistent customer experience. When a customer shows intent to cancel, your systems will be working together to automatically surface a personalized cancel experience and alert the right teams to the possibility of churn.
These integrations also support retention at times throughout the customer lifecycle such as onboarding, training, upsell, expansion, and product milestones.
Optimize for incremental revenue
Once you've initiated loss aversion, categorized your churn, and tested offers tailored to customer segments, you need a way to measure and assess retention. The north star metric in retention is to drive incremental lifetime revenue.
At Chargebee Retention, we focus on customers who start to cancel but deflect or change their minds after hitting the cancel button. This adds them to a list that we watch for further engagement. The percentage of customers who show intent to cancel, but ultimately don't cancel after 30 days is the save rate. When all these steps are working together, we see save rates ranging from 6% to more than 20%.
Finally, the ultimate goal is to optimize not only for customers retained after 30 days but for high-performing retained customer cohorts. If companies sufficiently solve customers' problems with the right offer for the right reason, we can expect to retain that customer for months or years to come.