Publications: Stop Worrying About Ad Revenue. Build Reader Revenue Instead. Here's Why and How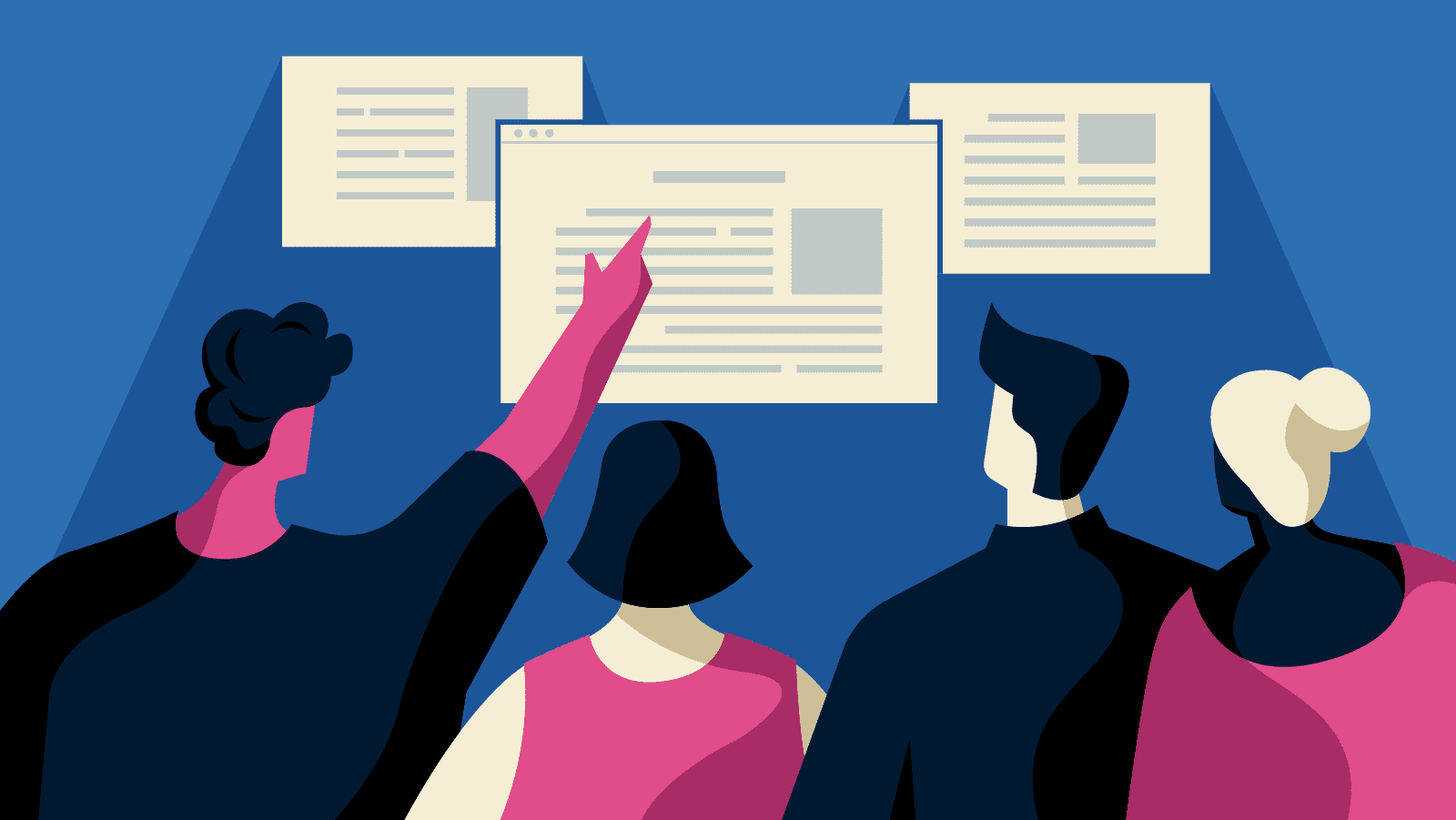 Welcome to part three of our publication's journey! Earlier, we reported how subscriptions are the future for publications and dwelled on diversifying your revenue stream.
This post: we take inspiration from our fireside chat with Zetland––a digital news magazine founded in Denmark, 2016.
Zetland has no problem with the advertisement revenues declining (WHAT??).
Zetland's customers understood the value of high-quality journalism and had no problem paying for it. Today, Zetland has 22,000 subscribers that pay around $19 per month. And then, a lot more people who are in the freemium funnel. "We are digital-born, and we have never had any ads. So, we are strictly reader revenue", says Tav, CEO of Zetland. "So, even though 2018 and 2019 were also quite good years for us, we had a breakthrough in 2020 where we saw a surge in paying subscribers." With the chaos that was 2020, people flocked to publications they can trust to "make sense of the world."
Zetland ended a crazy but strong year by growing 10,57% in Q4, which leads to an annual MRR growth of 36,33%. We're now north of 20k paying members (🇩🇰pop=5,8M), and on a hiring spree to further improve quality. Please reach out with ideas/feed/questions. #slownews #ProductInNews

— Tav Klitgaard (@tavklitgaard) January 3, 2021
With advertising revenue likely to take some time to recover, subscriptions and increasing reader revenue will be the single largest growth driver for publications. So, we're going to guide you on your path to build a reader-revenue model and the tech stack that goes along with it.
Main principles of a reader-revenue model
You need 4––well pressured––wheels to ensure your reader-revenue model's smoothest rides.
1. A product that gives true value
"Information is not enough," says Tav Klitgaard.
There's so much information available for free on the world wide web. How does your product stand out?
"So, in 2021, I don't think that you can make money on basic information. You need to do something with that information. You need to do analysis; you need to do curation", adds Tav.
It needs to hold convincing theories, experiments, and complex data. You need to nail the UX and distribution. In essence: you need quality journalism.
The London School of Economics and Political Science lists 8 points that define quality journalism. Some points that stand out are:
The seriousness of an emotional experience: emotions, feelings, identity, and values are vital parts of the quality of people's lives and their media experience.
Convenient UX: make it 'readable.' That means eradicating friction and confusion from the split-second choice between access and clicking away. Content should be readily available, wherever you are, and bonus points if it's available in digital and audio.
Diversity, serendipity, and joy: People don't always know what they want. Surprise them. Indeed, the news's key quality value is to be told what you didn't know or didn't even know you wanted to know? And to create diversity, you have to keep shaking up your assumptions and systems.
Also, content that is "born accessible" enhances discoverability and usability. According to publisher's weekly, "now more than ever, with digital content on the rise, it is imperative for publishers to connect content and users. That means having to understand consumer behavior, viewer engagement, and user experience to ensure targeted and successful content dissemination."
Then there is the magic of virality. I mean, the whole point of writing something incredible is for it to be read by many people, no? If there's a high-quality article, it will be shared!
Denmark's prime minister shared one of Zetland's articles on Facebook–how about that?
"The flow of people coming in that we don't have to sell to, it's basically… We call it internally the machine because our subscribers share the content. And then if they share that to enough people, the top of the funnel will be so broad that eventually quite a lot of people will trickle down the funnel", says Tav.
If you can nail these aspects, you'll provide enough value for people to trust you and engage in a subscription.
2. The right price point
I've said it before; I'll say it again: 1% improvement in pricing results in an average profit improvement of 11.1%
"We do split tests on everything, but pricing is hard. So I think there are three ways to do pricing. So one is to look at your competition, how they're priced. The other is to look at your production costs, how much do you need to charge? And the third one is what I call value-based pricing", says Tav.
Cost-plus pricing is taking the total cost of producing your product and then adding a markup on top of it. The problem with this approach is that when you scale, prices will also increase—making it hard to put markup in proportion to these factors.
Competitor-based pricing would be pricing your product based on how your competitors have priced theirs. You could factor in all your costs, put up a markup, compare that price with your competitors, and then readjust.
Then again, what if the competitor's prices you're comparing weren't based on proper research? As you scale, you need to ask your customers: "Hey, what's my product worth to you?"
Enter value-based pricing. Through value-based pricing, you'll be engaging with your customers to find your offerings' perceived value.
So once you get a few customers in through cost-plus and competitor-based pricing, start sending out those surveys that ask, "How much value do we provide to you?"
"And I think the more focus you could do on value-based pricing, the better. The more you can do that, the better, because really, it doesn't matter what your competition charges. What matters is what value do you provide for the customer?" says Tav.
You have to keep experimenting with your pricing, and Chargebee can help you with the billing infrastructure to launch, experiment, and iterate pricing structures in minutes.
3. Invest in the subscription relationships
Imagine, in a particular month, a bunch of customers engaged with you in a subscription. And a few weeks later, they canceled it. Why did they churn out? Well, how would I know? That's precisely why you need to talk to your customers,
"Focusing on doing the long-term relationship is very important when you are in the subscription business because if you don't continuously invest in the relationship you have with your customer, they will churn," says Tav.
Communicate with your viewers
This is the first step in any customer relationship––talk to them. And teach everyone on your team how to communicate with your viewers.
Ask for feedback 
Listening is often the most critical skill in building relationships. On a call or through an email: ask them for their opinions. "What are your complaints or opinions about our brand? How can we make you love us more?"
Go the extra mile
Always try and surprise your customers by exceeding their expectations. Hold the quality of your content and brand to high standards. Show them what you stand for, and they'll love you more.
Appreciate your loyal viewers. Thank them, gift out reward cards, coupons, or discounts. Make them feel you care about them––like a friend.

If your budget doesn't allow for a gift, say "yes" to what it does allow. Maybe they love Skittles 

–
Christine Rose
.
"By investing in the subscribers we have and making the subscription experience better and better, we'll be able to help all parts of the subscription business," says Ben Cotton, Executive Director of Customer Experience and Retention at The New York Times.
Another superpower of a reader revenue model is communities.
"One very, very positive thing about reader revenue is exactly the way that it will almost automatically build a community, but also you have to build that community because if you don't do that, reader revenue is hard. Because really when it's reader revenue, when it's a subscription, you sell trust", says Tav.
According to WNIP, It is also essential that newsrooms invest in creating in-house data teams designed to collect and analyze information that will help newsroom leaders answer the following questions:
Who is consuming our work and why?
Is this audience different from who we would expect – and if so, how?
What are the issues and concerns that our audience needs information about?
Are there other people who would benefit from our work, and how do we contact them?
What is the best way to present our work so that our audiences can easily consume and, more importantly, understand it?
Your customers want to get to know you, and they also want to be heard––it builds trust.
Zetland tries to do precisely that with its 40 employees working on getting to know their 22,000 paying subscribers.
"We have several full-time people only worrying about the community—doing live events, virtual events—always asking our customers what they need from us? What do you think about this? We do a lot of surveys, and we always encourage people to give us feedback. And we work quite actively with the feedback culture", says Tav.
4. Freemium Model 
Freemium is where you try helping viewers through the door. In his book "Free," Chris Anderson explains that Freemium works on the 5 Percent Rule – where 5% of premium customers support the remaining 95% of free users, and the cost of servicing the 95% is close to zero.
Your model should support a wide variety of viewers. Some of your viewers would like to read a few articles a month. Some of them would pay to access certain sections. It's about having something for everyone and focusing on building trust and happy customers that upgrade in the long term.
So there are four common freemium paywalls I'm going to list out for you:
Metered paywall
Your viewers get to access a certain amount of free content each month. For instance, The New York Times and Wired offer around 4 or 5 free articles a month.
Hybrid paywall
You allow some of the content to be viewed for free, while other sections sit behind a metered paywall or a hard paywall (pay to read). National Geographic magazine lets you view free articles in sections about news, photography, and animals. But, if you want to read more than one of the print magazine articles online, you need to have a subscription.
Vertical only paywall
Viewers pay for specific sections of your publication. The New York Times uses this model for some of its non-news products––NYT Cooking costs $5 every four weeks, or $40 a year.
Survey paywall 
Your viewers complete a pop-up questionnaire to be able to access the content behind it. Google Opinion Rewards is one such program. For every survey filled on your website, Google will pay you between $0.1 and $1––it's not much, but it's something.
But in all honesty, you don't need to be restricted to the above. You can come up with creative ways of getting viewers in with freemium. Here's how Zetland does it:
"We have built a bundle where you, as a paying subscriber, can share our articles, and then all the friends that you share that with can access them for free. And that's our freemium", says Tav.
Building a successful reader revenue model with a tech stack
Now, you get to put the finishing touches on your revenue model with a tech stack.
Payment mechanism
The first thing you need to sort out is your payment mechanism. This includes a payment gateway provider to collect online payments. And a subscription management layer on top of the payment gateway keeps track of everything, including registered members, renewal dates, and payment information.
It's everyday insanity where people think they can build the subscription management layer themselves. But heed Tav's words: "So subscription management is super complicated, and never try to build that yourselves. I urge you, don't build it yourself. You have to rely on somebody because it's insanely complex. It's about charging the right amount once a month, so why would we build that ourselves? It's quite complex."
Sales and marketing software
Up next, you need a CRM platform like Hubspot or Freshworks that can help with sales or marketing by keeping track of leads and their email information. You'll also need to add an email tool like Mailchimp or Mailshake for all your newsletters or other communications.
Content management system (CMS)
And then there's the content management system like WordPress or Drupal. But, Tav suggests you build this distribution platform yourself. You can consume Zetland's content either via text or audio. And Tav mentions that 80% of their members choose audio over text!
If you happened to be on a black box CMS platform, being able to go all in to audio would be hard––even experimenting with different types of product or other territories.
"I would encourage everybody over a certain size, and once you are big enough to be able to employ one or two developers, I would encourage people to build their distribution platforms themselves. It's not hard. You need to pick the right modules", says Tav.
Analytics
And finally, you need to measure two kinds of metrics: content performance and revenue insights.
Google Analytics would be the most widely used tool for monitoring content. It's highly customizable and can give you all kinds of insights into viewer behavior.
For insights on revenue, check out RevenueStory. It gives you answers to a lot of questions. "Am I making more money than I'm losing?", "How long should my trial period be?", "What's the impact of my new pricing plan?" and all kinds of metrics like Quick Ratio, MRR, Churn… RevenueStory has you covered.
Voila! You now have a full-fledged reader revenue model, congratulations! If you have any questions: talk to us to know more about how Chargebee can help you implement and scale your reader revenue model.
Get the scoop on what's new