Moxtra + Chargebee brings Greater Communication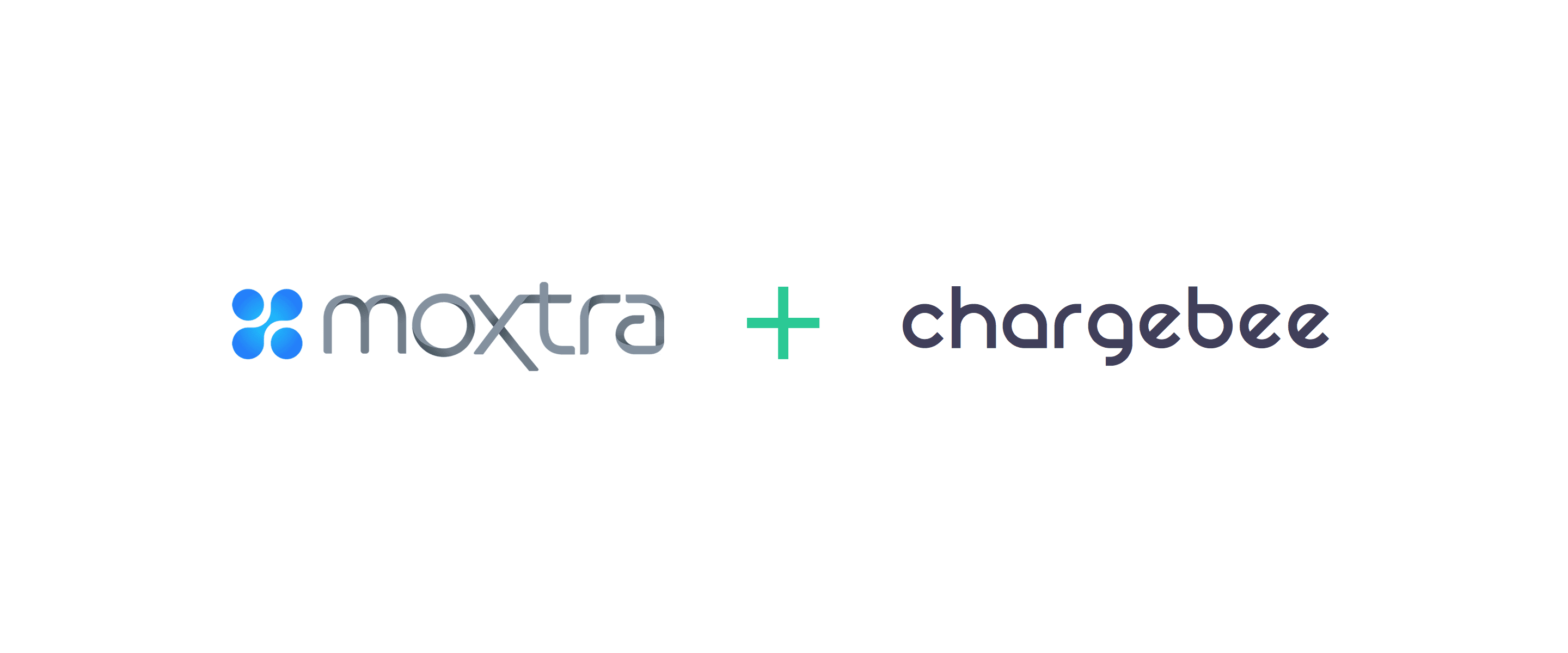 Is your inbox full of unread emails? Is your mailbox so flooded that you don't know what is urgent and what can be ignored? Do you need a solution that lets you and your team collaborate instantly?
Well, Moxtra is a cloud collaboration service that lets people work the way they want to – on the go or at their desks, in real-time or anytime. Tasks, such as scheduling meetings, reviewing documents, signing contracts, tracking social media posts, observing data collection in the field, etc., are now more convenient and transparent with Moxtra. And we've integrated with them for just the same reasons.
Moxtra perfectly complements our belief of great teamwork with real-time team communication, not just to our customers, but to our customers' customers as well.
So, what exactly does Chargebee + Moxtra help you do?
By connecting Chargebee with Moxtra, you will be able to notify your team about all billing and subscription related events directly using a Moxtra binder. These events are posted as a Chat message, a 'Page', or a To-Do in Moxtra. From there, right within Moxtra, you can collaborate with your team by sending messages, annotating and signing documents, jumping into a meeting and even screen-sharing to and from any device. So, from notification to solution in just minutes. Not hours, days, or weeks.
A customer support team can easily track new subscriptions using this integration. Moxtra could be relied upon to make sure that the process of customer onboarding and follow-up is smooth.
As soon as a customer subscribes, a notification is sent to the team's workspace and the entire customer support team becomes aware of this event. Anyone from this team can be assigned to help onboard this customer and collect initial feedback. This feedback can then be routed to the team so everyone is up to date. One such conversation between the customer support executive (Jane) and product person (Max) using Moxtra is captured below: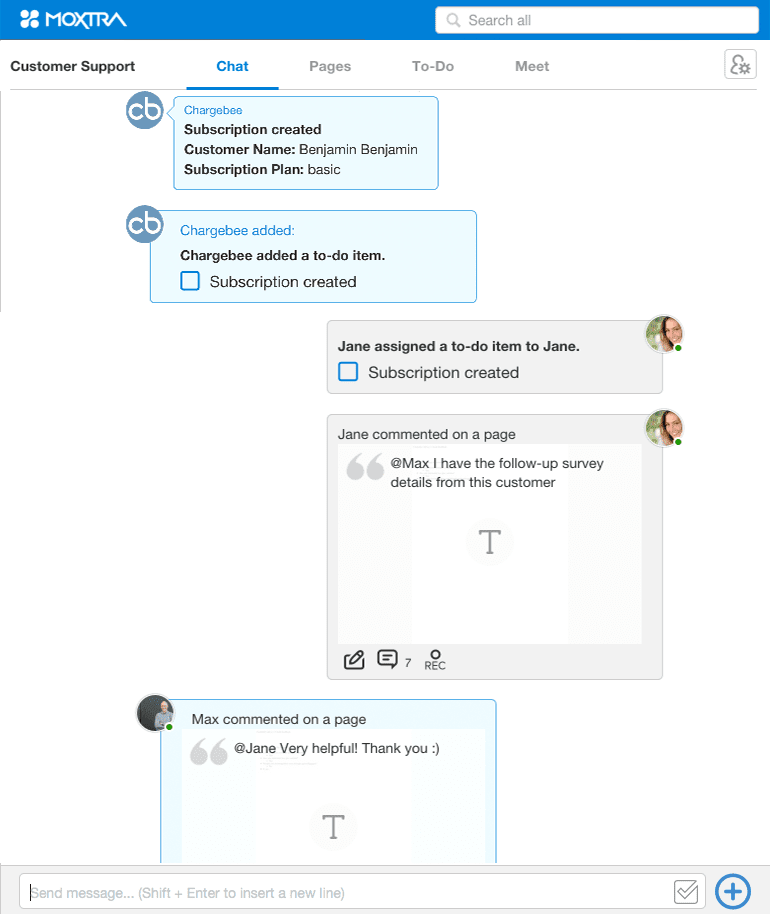 The interaction with the customer about their onboarding can happen using the Moxtra power messenger, or through a Moxtra Meet. Here is an instance where the customer support executive (Jane) is helping the customer (Dave).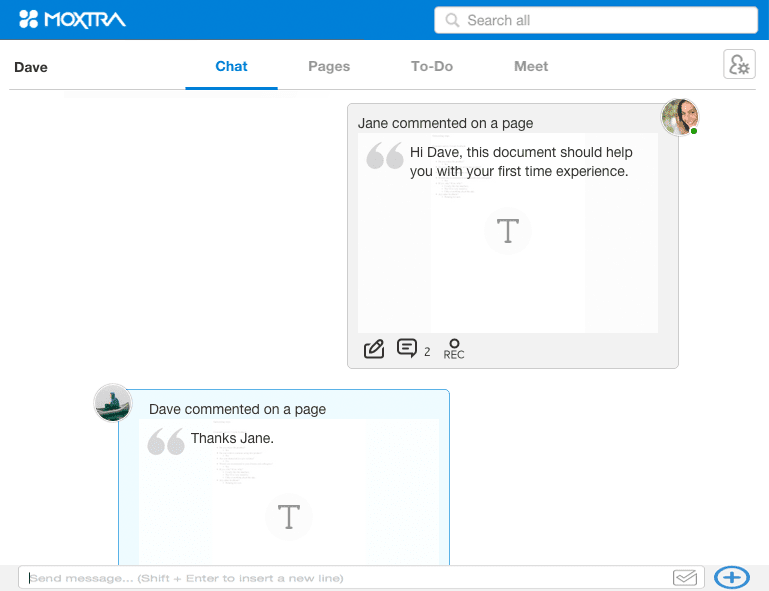 The integration of Moxtra with Chargebee could make your business work smoothly and efficiently, saving valuable time and increasing customer retention. Try it out today!
Get the scoop on what's new