Step Up Your Global Game with Multi-Currency Support
~ 4 min read | September 11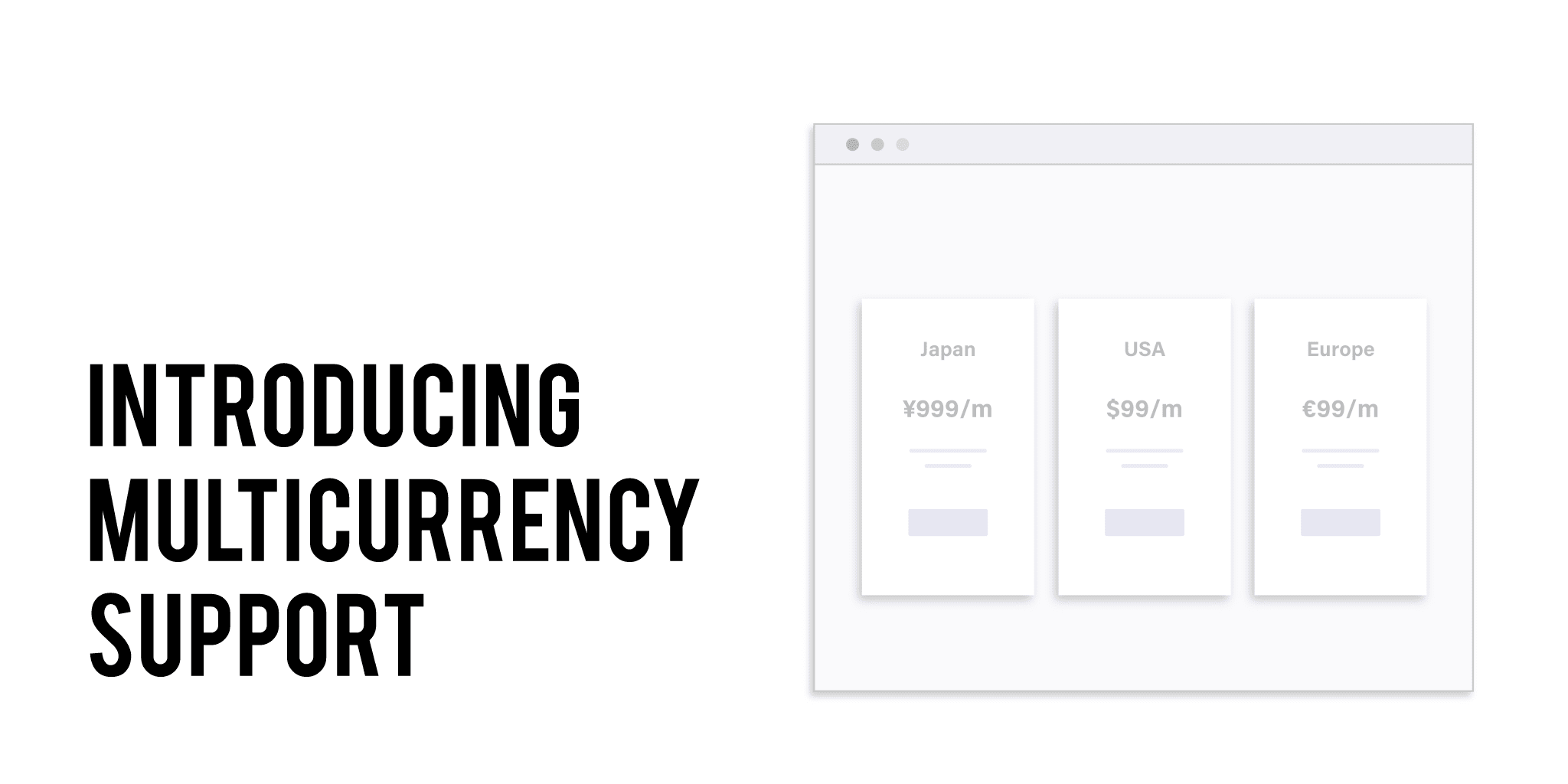 SaaS is built for global growth. Companies like Dropbox and SurveyMonkey, have shown a huge portion of their customers are global.
A common recurring theme in the success that these companies have had, has been a thorough practice of Price Localization. Allowing a customer to pay in her native currency, with a preferred mode of payment, is indeed a big deal.
This 'deal' gets even bigger in the case of subscription based businesses, as a customer might take a chance with a one-off payment, but will definitely refrain from the possibility of getting billed for a different amount every month/quarter, owing to the ever-changing exchange rates.
Almost a year ago, SurveyMonkey shared that their business was 55% US-based, and that they were bent on bringing it down to 25%.
Selina Tobaccowala, their former CTO and President who led the global expansion efforts, noted that building internationalization right into the payment systems remained a key building block. "Regardless of the payment service providers you use today, you're going to have to use a different one for other countries."
She goes on to add, "This sounds easy enough, but it requires abstracting payments in your app so you can connect to a different PSP later. If you think about it early enough, you can create the abstract layer and avoid rebuilding your entire checkout system."
With the capacity to handle multiple payment gateways, accurate calculation of country-wise taxes, and accounting integrations, Chargebee already lets you achieve this abstraction.
But there's been a long-sought, missing piece to this abstraction, and that gets remedied today. We're glad to introduce Multi-currency Pricing support. Now you can sell from Anchorage to Canberra in Australian Dollars, from Toulouse to Saint Petersburg in Russian Ruble, and so on. You can accept over 100+ currencies, and manage all your subscriptions within one dashboard.
You can eat a chocolate chip cookie, while enabling multi-currency.
It's that simple.
Chargebee's multi-currency feature lets you create Plans that support multiple currencies, thus allowing your customers to pay in their local currency.
All you have to do is, enable multi-currency, configure the currency type, select the type of exchange rate, and you are set!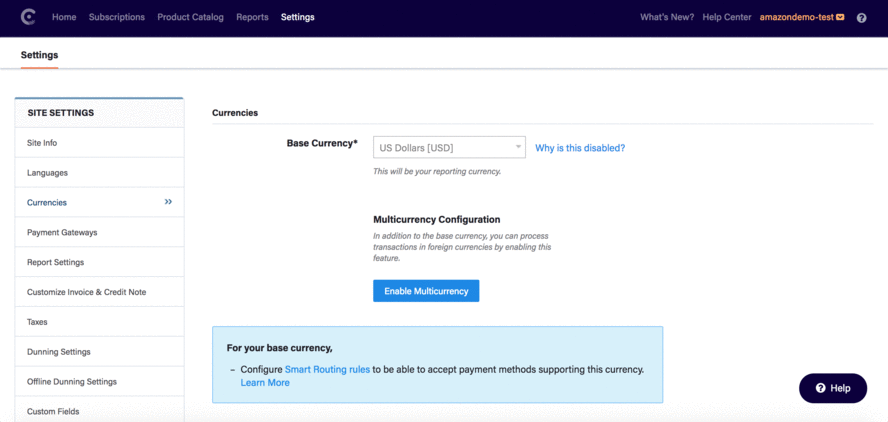 Your reporting will have it all
The 'Base Currency' will be your default currency and will also be used in the reporting. Foreign currencies that you transact in, will be considered 'Additional Currencies'.
With exposure to automatic exchange rates, you can view your consolidated reports considering all the currency types, as well as individual reports, based on the choice of currency that you have selected for transactions.
You can select the necessary currency type and exchange rate type i.e. Manual, to configure exchange rates yourself, or Auto, where Chargebee automatically updates exchange rates based on information received from third party exchange rate providers like currencylayer and Open Exchange Rates.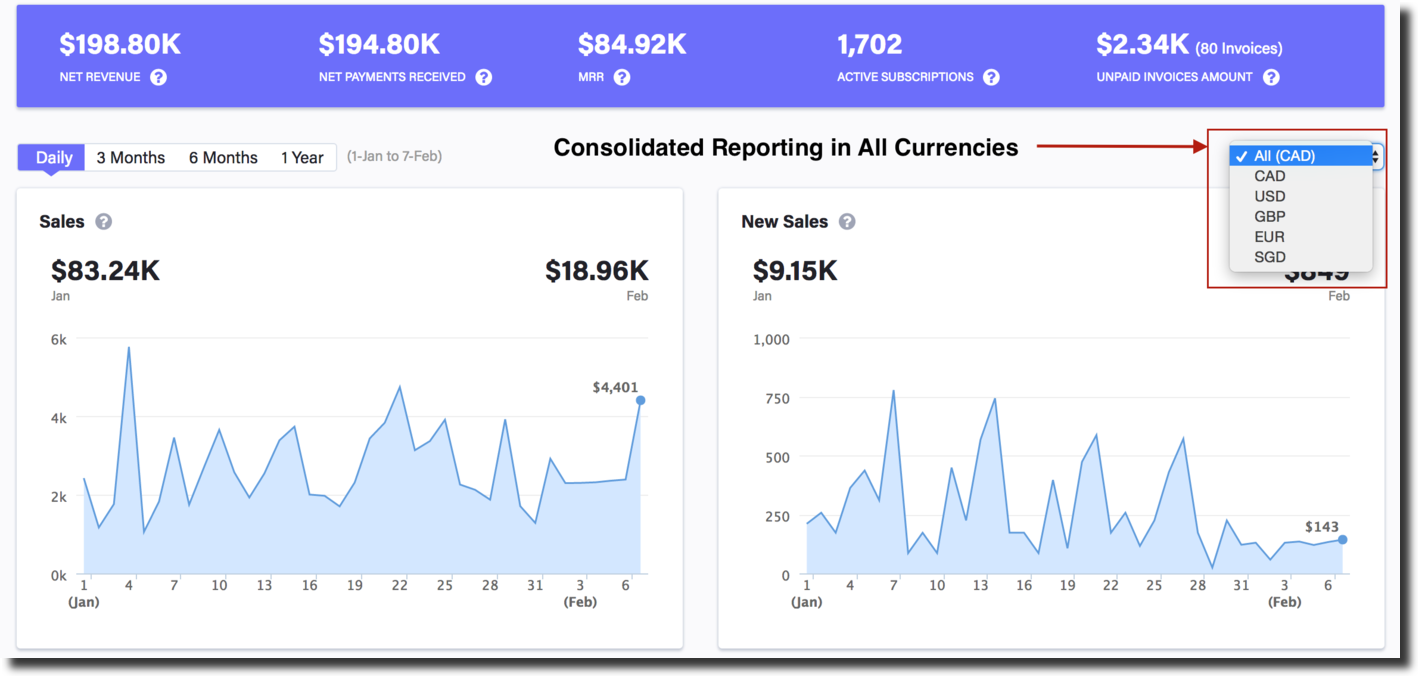 (Dashboard displaying transactions in base currency, i.e., CAD)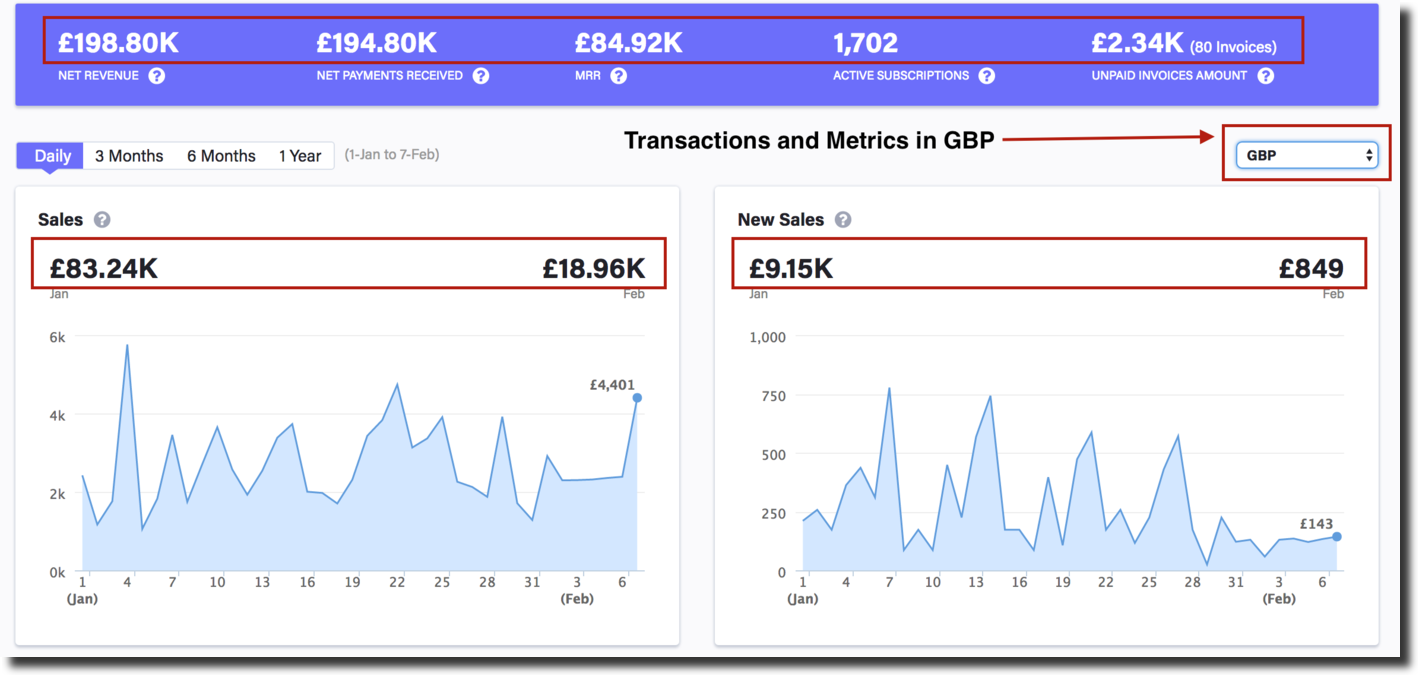 (Dashboard displaying transactions in choice of currency, i.e., GBP)
Facilitate global transactions at scale
A key precept to global expansion is allowing different payment methods, gateways, and currencies. As a merchant, you may have multiple gateway accounts with, say, Stripe, Braintree, and Authorize.Net. You may also have multiple accounts linked to the same payment gateway, for different currencies – say, Stripe for United States, Australia, and Denmark. Chargebee has place for all of that, and more.
Managing multiple gateway accounts is now simpler, with our brand new Smart Routing feature. If your gateway requires you to configure more than one gateway to manage multiple currencies, the Smart Routing logic allows you to link different payment gateway accounts for different currencies and payment methods, and intelligently route those payments across global borders.
Clean UI, easy usage, and intelligent function – you can earn repeat customers from anywhere in the world, at scale.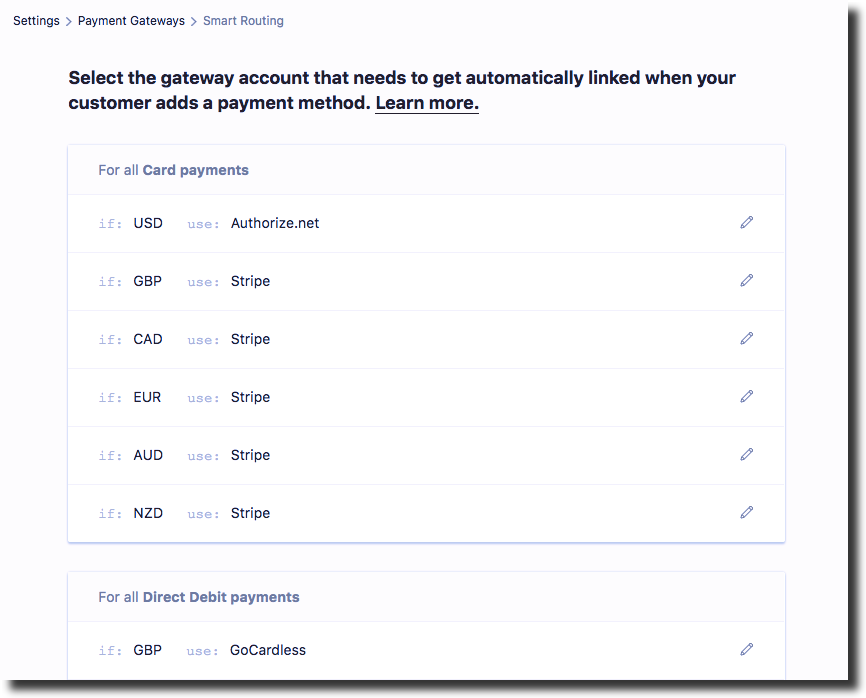 Languages, currencies, global taxes, we have it all covered, for you to expand your borders.

So what are you waiting for? Scale faster in new global territories with the Multi-currency Pricing feature. Or head here to try out Chargebee's sandbox account.