Payment gateway integration options for startups in Thailand
~ 4 min read | February 6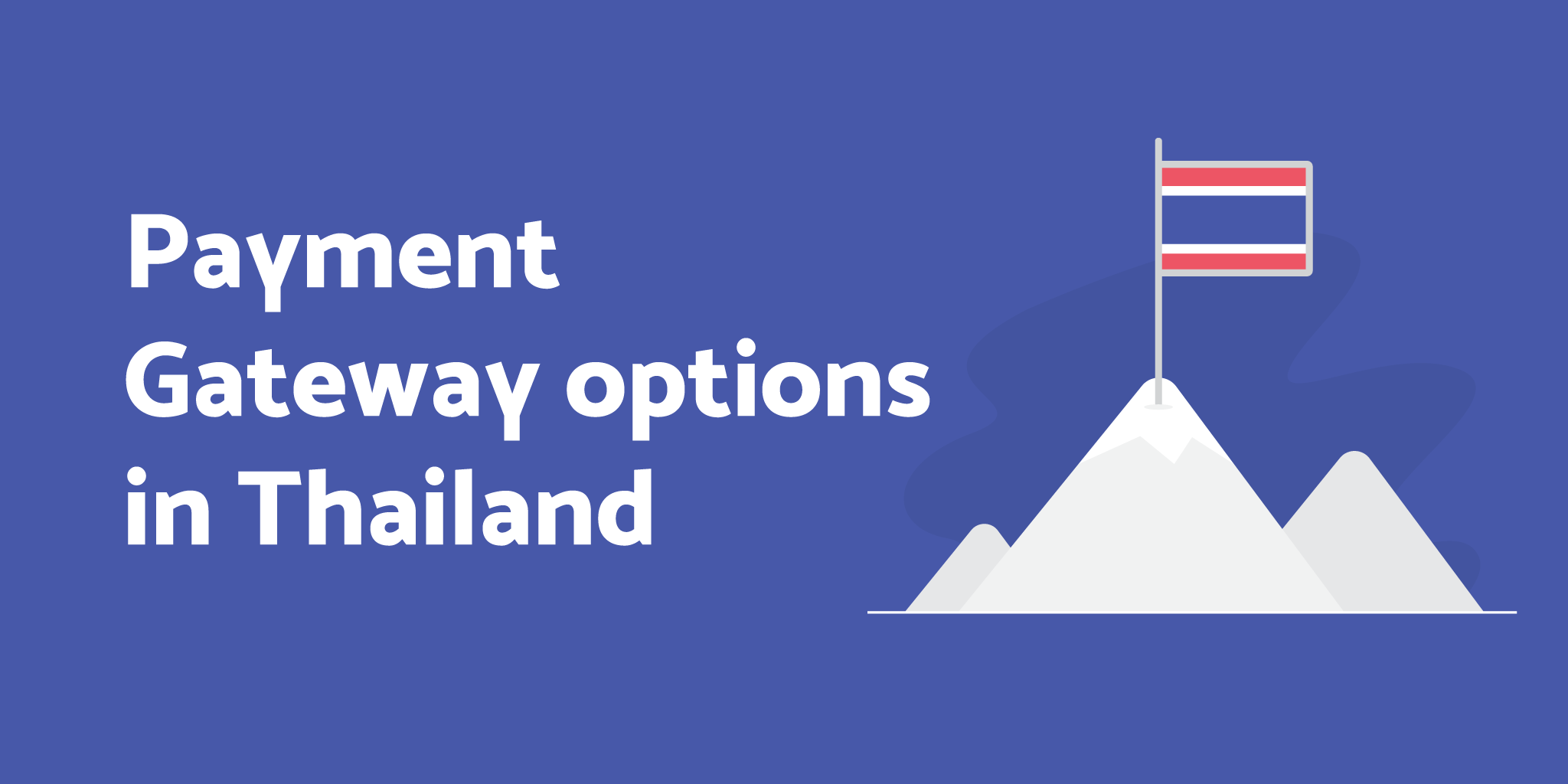 Thailand has one of the most vibrant eCommerce ecosystems in Asia and this is evident by the number of local payment gateways in the country. With the majority of US online payment gateways shunning the Asian market, local providers have stepped in to enable merchants to accept payments online. Thailand online payment gateways have continued to innovate to address the needs of merchants.
While international online payment gateways like PayPal, WorldPay, and others work in Thailand, local merchants prefer local payment gateways because of the difference they make when it comes to exchange rates. Working with a local payment gateway that supports payments through Thai Baht rather than US dollars leaves merchants with higher margins.
Some of the local payment gateways that enable merchants to sell online include :
Bangkok Bank
Bangkok Bank online payment gateway enables merchants to accept credit card payments. The main features of the service include:
Accept Visa, MasterCard and Bangkok Bank credit cards
Set up recurring payments, telephone and mail order payments and POS payments
Transfer funds to your Bangkok bank account
Check transaction reports
The service is only available to merchants that have an account with Bangkok Bank. Check the application requirements for the service.
2C2P
2C2P allows businesses to accept online payments even from customers without credit cards. The company began operations in 2003 and is fast becoming one of the largest Asian payment gateways.
2C2P online payment features include:
Transaction fees range from 3.75% to 4.20% depending on the card processed
Set up recurring billing
Accept payments in multiple currencies
Easy integration with most shopping carts
Business intelligence to understand customer behavior
Customer can pay using virtual credit cards
2C2P offers robust fraud protection through tokenization technology.
Thaiepay
Thaiepay offers eCommerce payment solutions in Thailand. With the payment solution provider, merchants can accept Visa, MasterCard and American Express at their websites. Other features of the service include:
Support offered in both Thai and English
Transactions summaries available on demand
4% transaction fees for Visa and MasterCard and 4.75% fees for AMEX
Monthly fees of 3.99% transactions + USD49
Accept up to 9 different currencies
Thaiepay system is verified to be secure by VeriSign.
SiamPay
SiamPay enables merchants to accept both mobile and online payments. The company offers a payment gateway and thus merchants do not need a merchant account, SSL certificate of other additional hardware or software.
SiamPay features include:
Accept payment through PayPal, AliPay, China Payment Service and others
Accept all major credit cards
Set up recurring billing
Multi-currency support including THB, USD, AUD, EUR, HKD, SGD, GBP, and JPY
Transaction charges range from 3.5% to 4.0%
PaysBuy
PaysBuy enables customers to sell or receive online payments easily. The service works very similar to PayPal. Merchants can accept payment from Visa, MasterCard or local bank accounts at their websites. No merchant account or shopping cart is needed to receive payments with the gateway.
PaysBuy offers different packages for individuals and businesses. Check their fees schedule on loading or withdrawing funds to your PaysBuy account.
K-Payment Gateway
K-Payment Gateway is another payment gateway that serves merchants in Thailand. The service is provided by K Bank and merchants must have been in business for at least three years and a registered capital of at least two million Bhat. Due to its high startup costs, the service is best suited for well-established businesses.
Other Payment Gateways
Apart from the above payment gateways, there are other local and international providers such as TaradPay (website available in Thai) , SCB Internet Payment System, Sbuypayment, PayPal, Skrill (MoneyBookers) and Google Wallet that work with Thailand merchants. You should research different payment providers to find one that will be best for your business.