Weaving Perception in Your Customer Retention Game, and how Subscription eCommerce Businesses Can Deflect More Cancels
~ 9 min read | November 15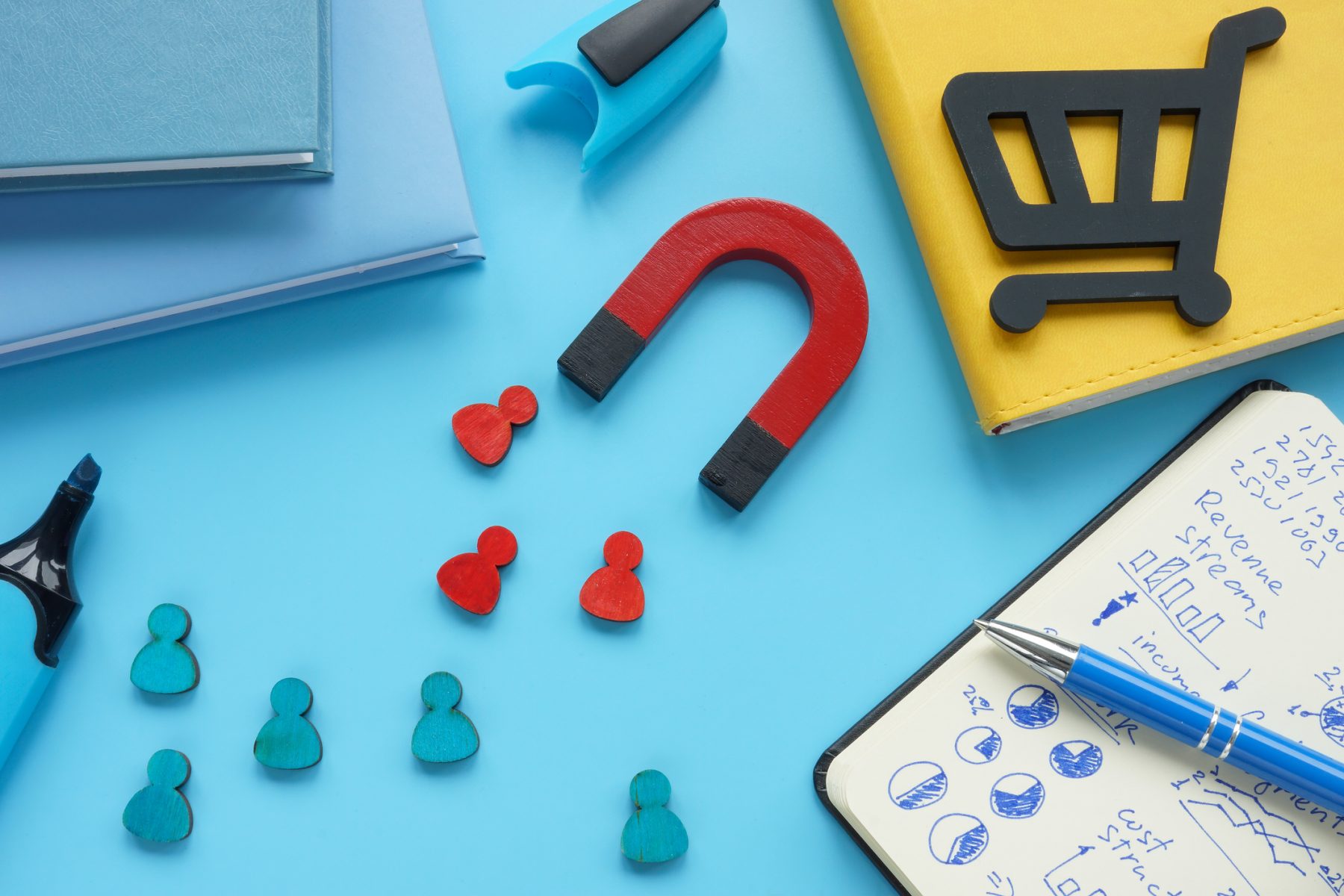 TL;DR | What does it take to build a foolproof customer retention strategy? What has customer experience (CX) got to do with it? And what can two Coke bottles teach subscription eCommerce businesses about brand building? All of this, and more, as we explore the relationships between retention and perception and how it impacts the process of building a retention strategy from the ground up.
---
Market and marketing are often more closely intertwined than we'd admit. In June 2021, Cristiano Ronaldo pushed aside two bottles of Coca-Cola and picked up a bottle of water instead, kicking up an internet storm that shaved $4 billion off the beverage mammoth's market value. Sure, people have known about the ill effects of sugary beverages for a long time. What changed? The fact that brand Ronaldo clashed with brand Coke.
This isn't a one-off either. Internet's first citizen – Elon, often plays hopscotch with global equity markets, and evoking that same dystopia, a meme became a legitimate cryptocurrency (Dogecoin). Despite our sincerest efforts to rationalize what value truly is, it often boils down to one thing – consumer perception. It is why people buy from your eCommerce business over your competitors and often why some businesses get more repeat customers than others.
This doesn't mean poor quality is still passable, just that perception today is also native to the idea of value.
When asked who should be held responsible for achieving churn targets at a company, the respondents (all participants at a webinar about customer retention success) responded as below –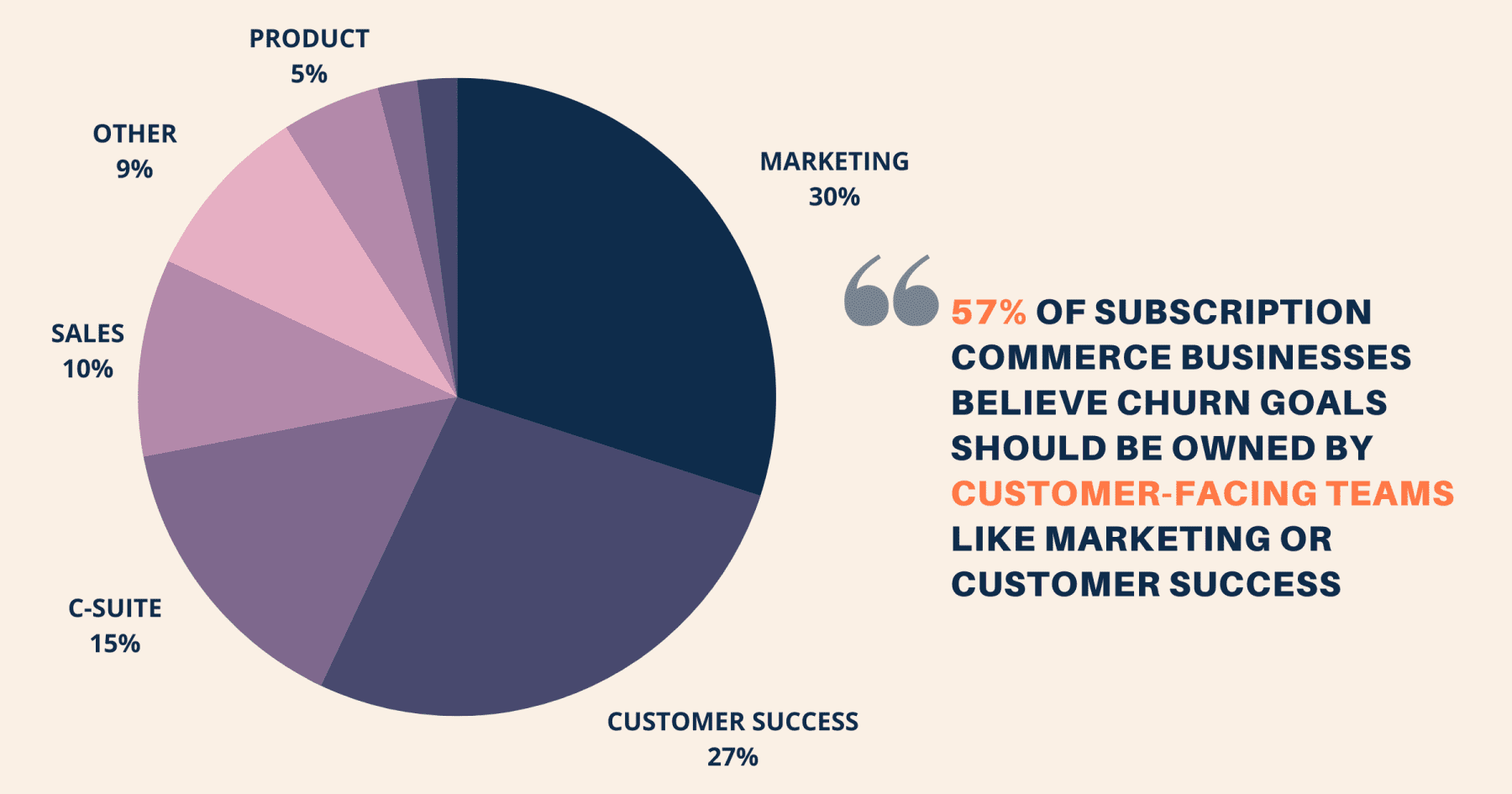 This really begs the question –
How strong really is the correlation between perception and eCommerce customer retention?
Turns out – very. 80%+ consumers told Chargebee Retention (formerly Brightback), they were less likely to re-purchase from a company if the cancellation process was difficult. Once your customer forms a perception – either through informed or felt customer experiences, it will influence their continued relationship with your business. This belief is stronger for subscription commerce businesses.
In fact, automated recurring payments for a product or service are more of a deterrent than enablement, yet subscribers tend to stick around due to robust personalized experiences – according to McKinsey & Co. research.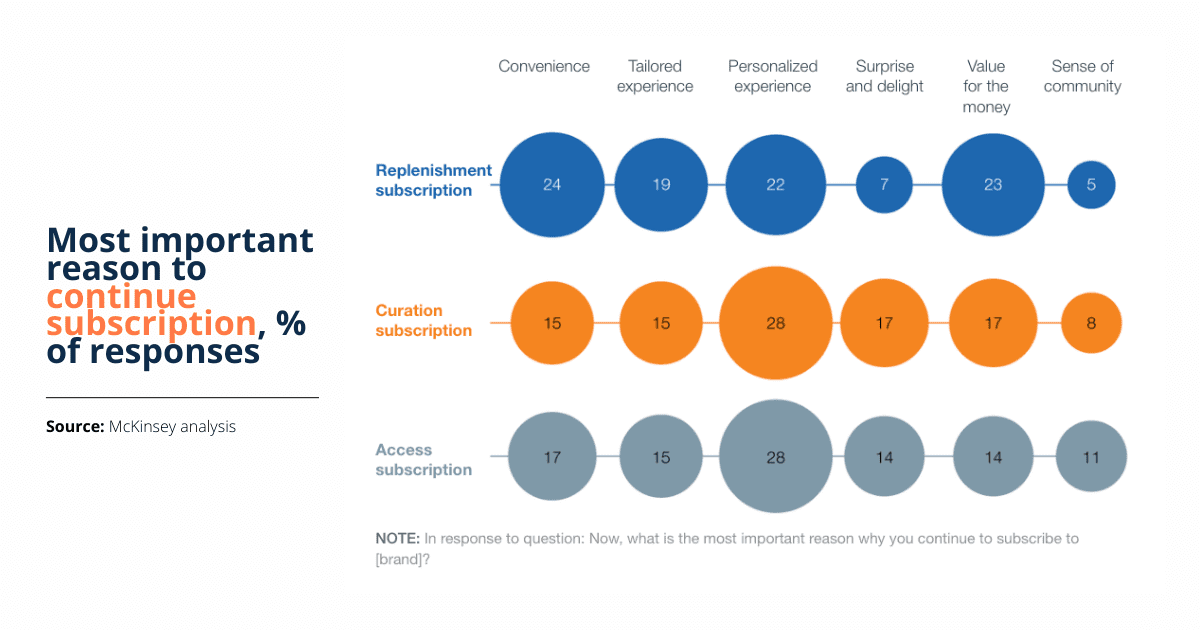 On the backdrop of increasing competition, the need to build great customer experiences (that subsequently lend strength to your brand perception) becomes even more significant. 73% of brands will start (or have already offered) subscriptions by 2023, according to Gartner. This means – more competition for the same (read limited) customer attention span and wallet. And businesses are likely underprepared to address it.
Yet, most subscription commerce companies get 'perception' wrong
According to a North Highland survey of 700 senior business leaders in US and UK companies, 87% considered CX a huge strategic lever, yet only 1 in 3 felt ready to address it.
The problem also is that – perception in itself is an ambiguous variable. It is reliant upon your ability to intercept and subsequently meet customer expectations (and exceed them).
The way most popular subscription eCommerce businesses have done that so far is – through the scholastic exit survey. Companies try to capture the reason for 'cancel at exit' and provide reparative measures based on the response.
However, this model assumes that cancellation reasons are an accurate signal for the right offer, which (surprise, surprise!) is not always true. That's because exit surveys capture customer intent, not intensity.
> When USA's best-selling collagen brand, Vital Proteins, went beyond the exit survey, an Atlantis of opportunities presented themselves.
Vital Proteins used multivariate offer testing based on other customer variables like – subscription tenure, LTV, and others. Any customer who had been a subscriber for more than six months was given a higher discount offer.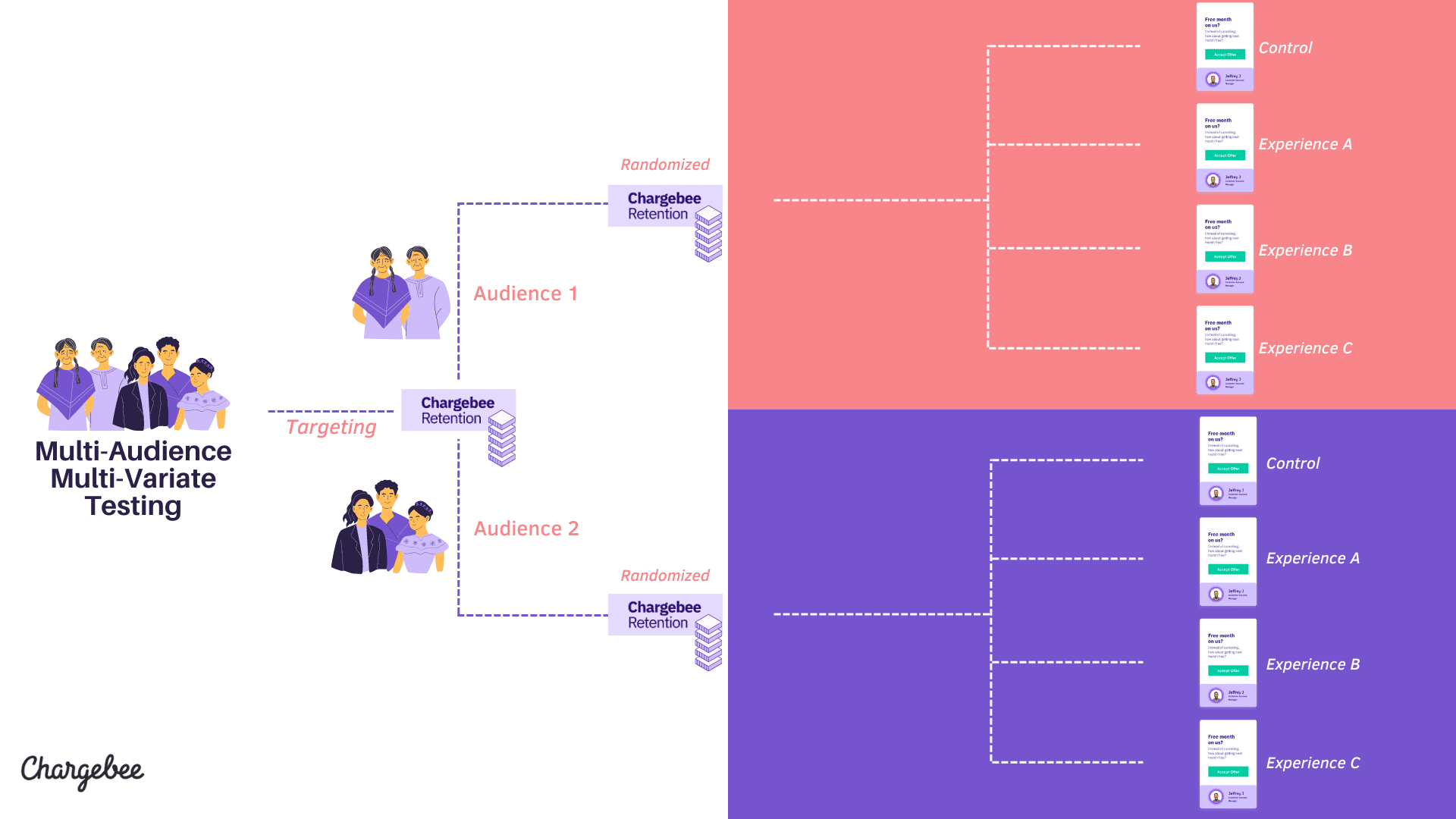 What Vital did was pretty simple – instead of offers based on cancel reasons, they toyed with the idea of cancel intent and answered the question – 'how likely is each customer to cancel?' This resulted in them contextualizing each 'churn deflection' and helped them boost their save rate by 2X.
How to build a customer retention strategy by minimizing perception guesswork 
While most retention surveys are fixated on the point of cancellation, a typical platform has multiple nodes for users to register intent –
Order customization

Checkout

Subscription management, and then

Exit
If the only means of data collection is through feedback surveys at the point of cancellation, chances are that you are losing at least 75% of the data hidden within your own systems. Data, which is instrumental in determining how your customers engage with your platform or in defining customer journeys through your owned ecosystem. This means that by the time your customer gets to share experiences, you only receive a minuscule share of information originally generated.
What subscription eCommerce businesses need is a unified approach to customer analytics that includes both subscription engagement analytics and cancel insights.
Solving for subscription engagement and user analytics
Data accrued from 50,000+ businesses make one thing pretty clear – retention starts from customer acquisition. As they move along their journeys, customers continue accruing experiences (both good and bad) and when evaluating subscription renewal or continuation – use a combined assessment of their experiences to make their decision.
To leverage this wealth of customer data hidden within your business, it is important to apply deep subscription analytics and tie it back to your cancel insights. Consider the workflow below –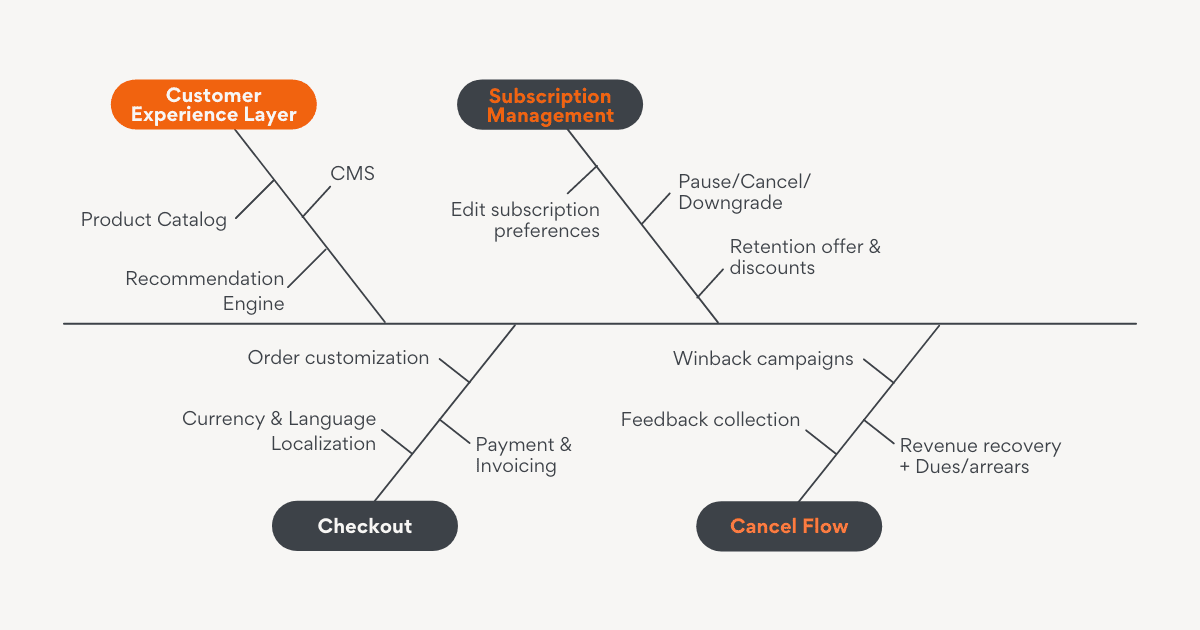 Pro-tip: Use webhooks to configure subscription analytics and enable data sharing across your payments, order management, revenue recovery, and marketing ecosystem. Chargebee's integrated subscription billing, management and retention solution helps make your retention engine more informed and data-led by collecting usage, growth, and churn data.
Understanding exit intent better with cancel insights
Cancels aren't isolated incidents – they often happen over multiple instances of usage hiccups. Most cancel surveys are inefficient because users typically default to the inflection point – the final instance when your customer decides to exit.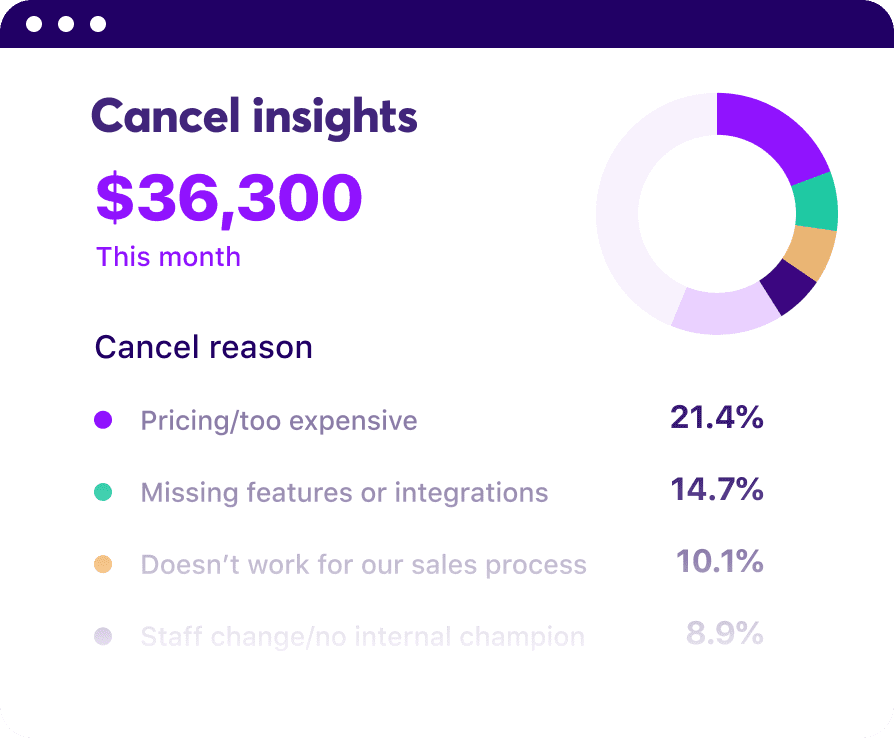 Adding more layers of information helps you put the cancellation in perspective –
LTV of the customer who canceled

Tenure of their relationship with your business

Average Order Value (AoV)  of the customer

No. of visits to the cancel page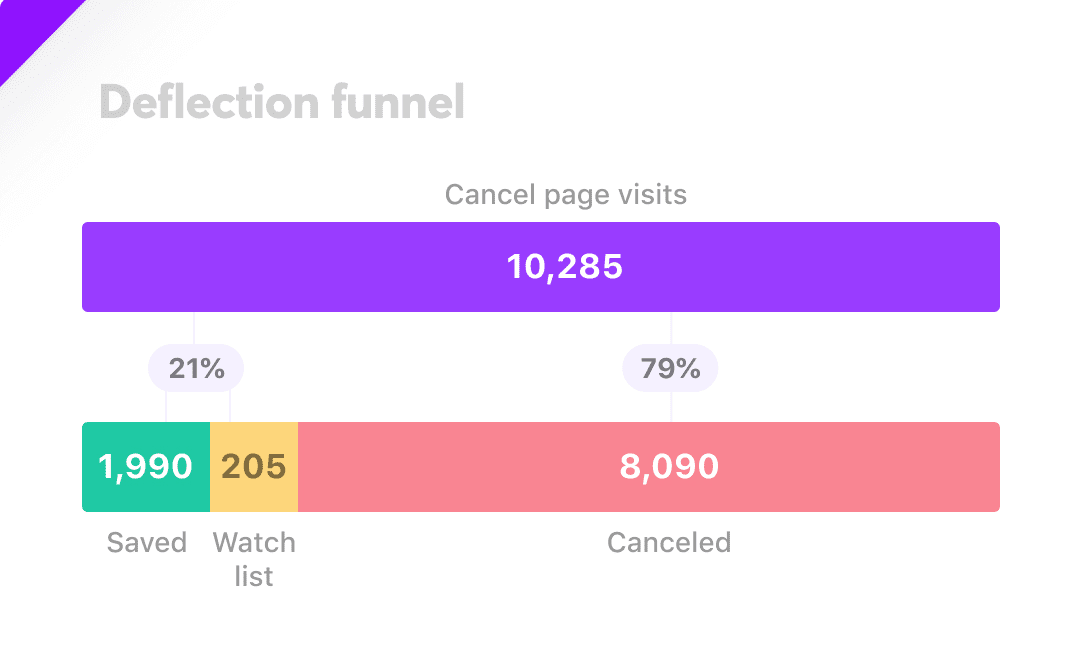 Example: A long-term customer indicating "pricing issues" could indicate competitive pricing from similar offerings and/or lesser differentiation from competitors.
(Alternative read: Get Pricing Right for Your Subscription Business)
However, that's not where the buck stops. Retention needs two-way analysis. First, of customer experiences to inform your save strategy. Second, of the efficiency of the offer you provide, in actually deflecting your customers.
To solve this problem, Chargebee follows a 5-step retention methodology-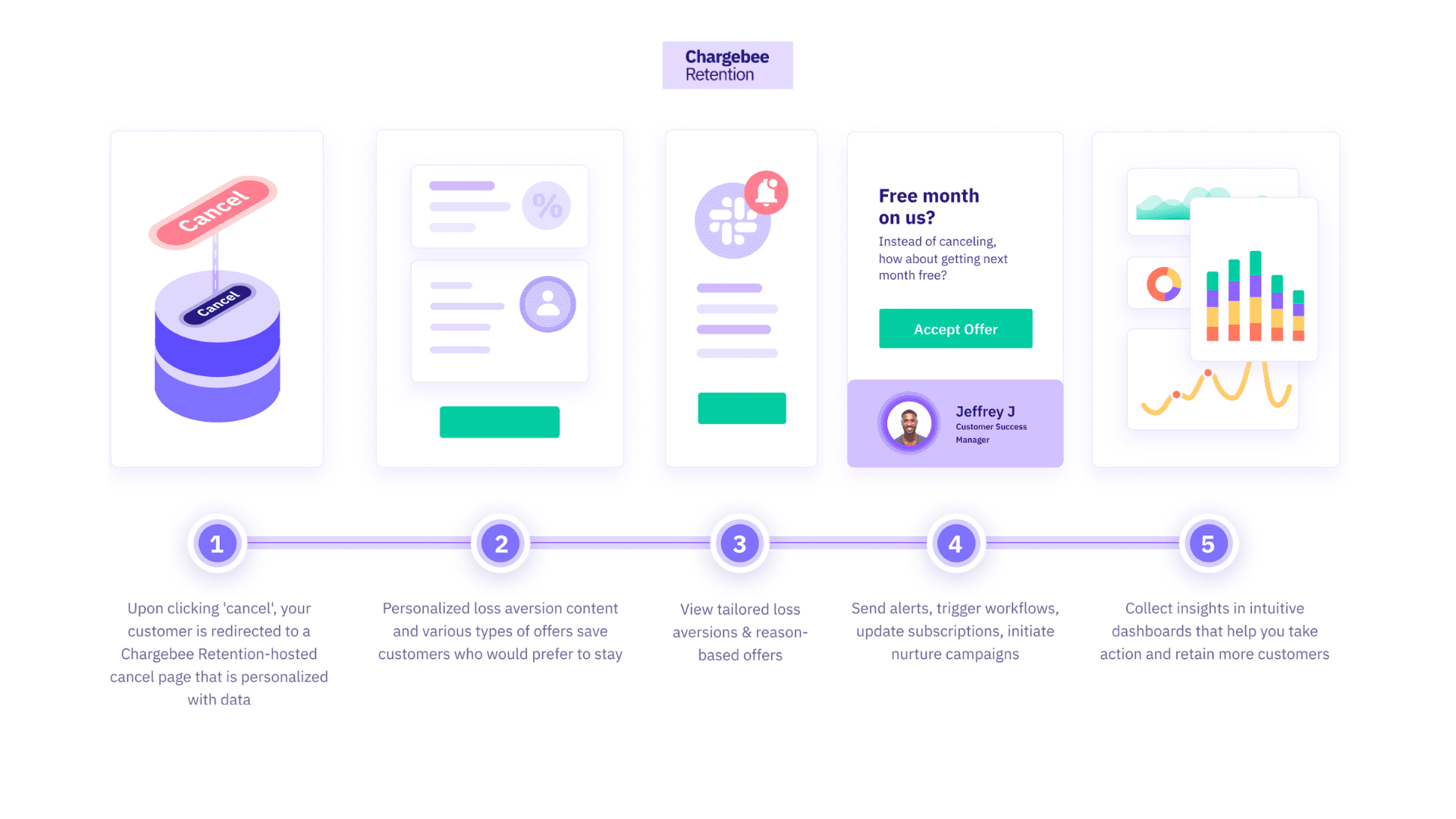 Arresting plenary customer information, applying it to your retention logic, and then analyzing success also gives your business the legroom to understand periodic or thematic experience issues and provides actionable business insights that can further optimize your retention flow.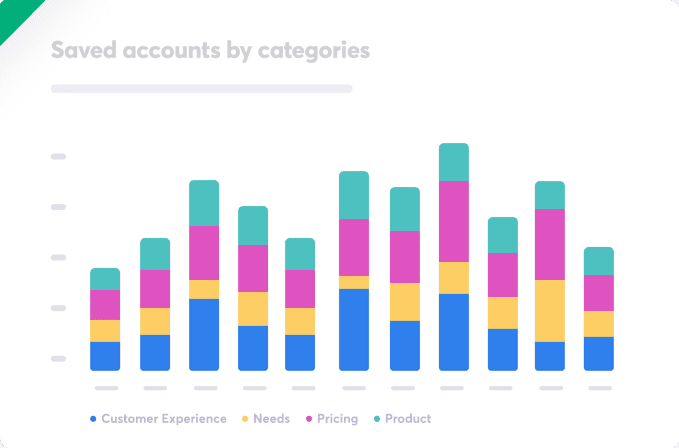 Case in point: How ClickFunnels used a three-step methodology to weave insights into their CX layer and registered a 230% improvement in save rate:
Identifying at-risk customers and driving follow-throughs:

ClickFunnels worked with Chargebee to identify customers who visited the cancellation page, then rerouted said customers to be engaged in proactive outreach workstreams by Customer Success executives.

Analyzing downgrades and initiating training and rescue workstreams:

Customer downgrades to a lower-tiered plan also triggered auto-alerts to the Customer Success team to perform feedback calls to help them improve their comfort and use of the tool.

Defining cancel reasons to build a win-back strategy:

ClickFunnels utilized the cancel reasons listed in the feedback form to comb and segment customers into appropriate win-back email campaigns and communicate ROI in a manner that most appealed to each segment.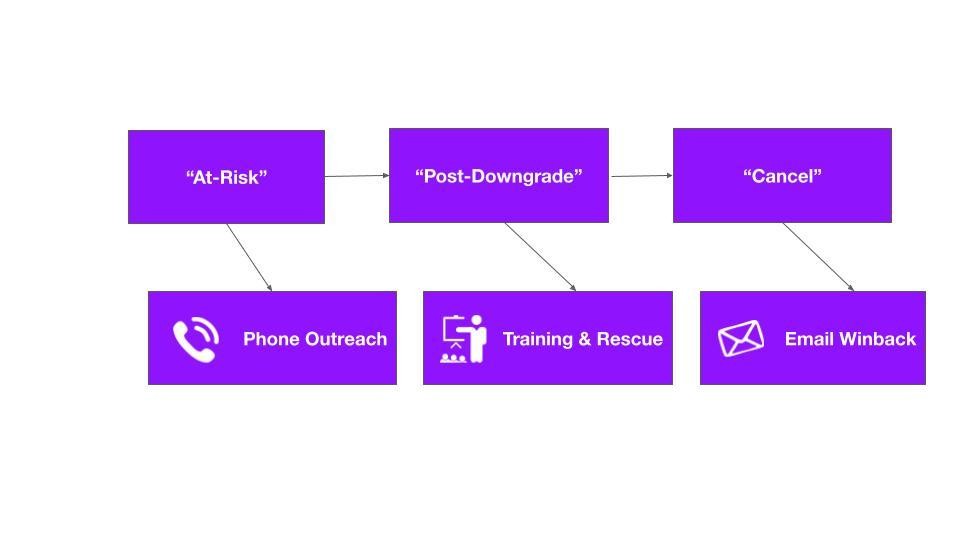 Maximizing Your Brand at the Point of Cancel
Sounds counterintuitive, I know. But providing a seamless exit experience is often a necessary evil for a win-back.
Over 80% of consumers responded to a 2021 survey stating they would be more likely to try or buy a new subscription if they could also pause or cancel that service online.
As the pandemic has almost animatedly pointed out – very few of our ideas about our own surroundings are durable. This also means customers' wants, needs, and requirements change from time to time.
When many Freshly customers started pausing subscriptions due to pandemic-induced financial restraints, the company turned to Chargebee and discovered that higher LTV customers were pausing more frequently and coming back at a higher rate. This insight led to targeting longer-tenured customers with offers to pause and flexibly manage their accounts.
79% of respondents from the 2021 survey said they would be less likely to recommend a service to a friend if the cancellation process was difficult.
Customers love you back when you put thoughtfulness into action, even when your relationship isn't at its best. Ensuring a customizable, branded and beautiful cancel experience that can speak to each customer individually with dynamic offers, loss aversion, and personalized fields goes a long way in winning them back.
Since most customers default to their last experience to build stronger perceptions, subscription commerce businesses need to accommodate seamlessness while driving a strong brand message.
Customer retention is a continuous science
Here's a thing about customer perceptions – they're not absolutes.  And despite its blip-in-the-matrix moment, Coke still sells at feverishly high rates, is aspirational for every marketer who ever read a brand bluebook, and has managed to trump the $4 billion lost in that Ronaldo snub.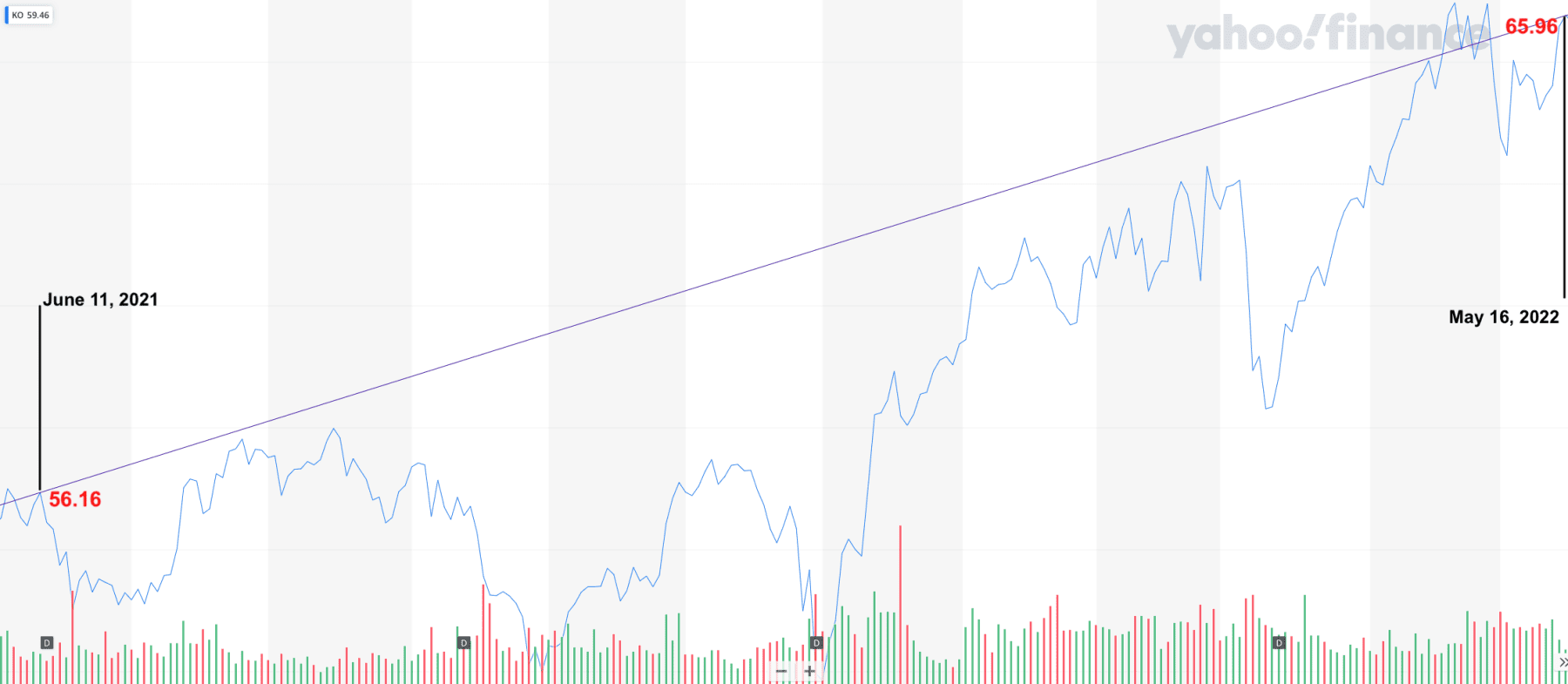 In fact, Coke built a habit out of using shifting customer insights to optimize their products and stayed ahead of the curve even before Ronaldo could stir the widespread social media speculation on the beverage's impact on health. Its Coke Zero Sugar variant was launched in 2017 to address the growing wave of health-conscious consumerism and according to James Quincey (CEO of The Coca-Cola Company) – will continue to be the company's best growth driver in the near future.
Sure, perception has a solid impact on retention, but with deft analysis, continuous optimization, and detaching from the normative idea that retention is a firefighting job, perceptions can be influenced.
Get the scoop on what's new