Are you prepared for the Holiday Season ahead? 3 Things you should be focusing on
~ 8 min read | December 30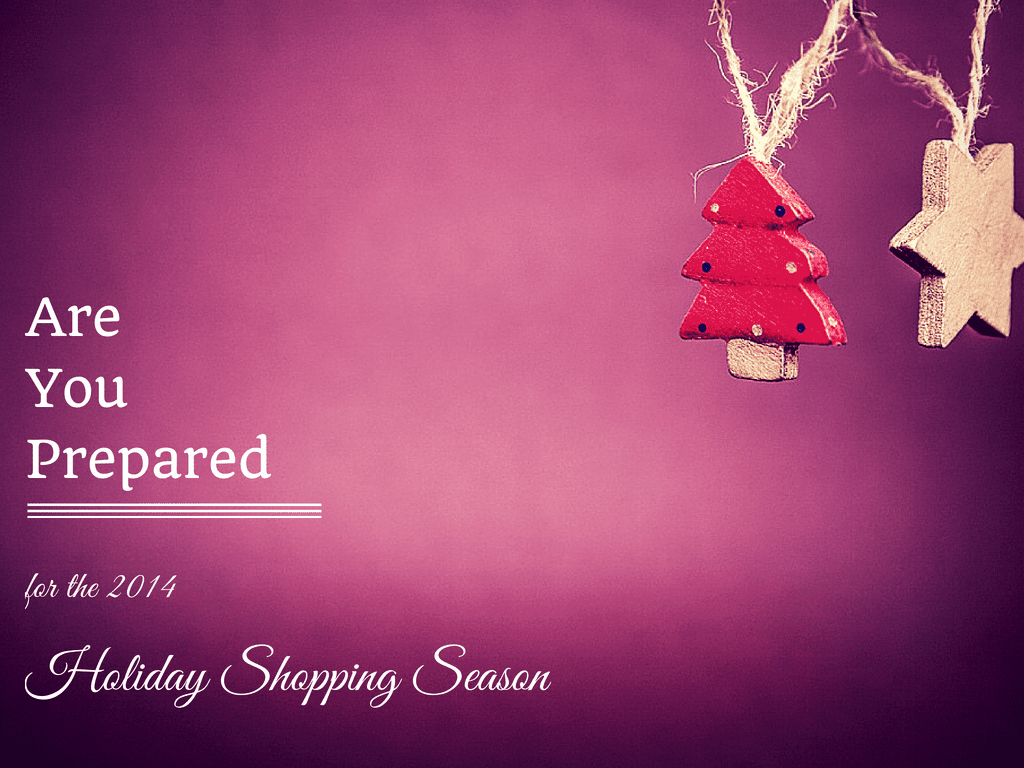 So a guy walks into a bar and notices terrible silence.
The bartender looks at him with a sense of elation and asks "Lad, what can I get you today?"
So the guy says, "Get me 7 shots of your finest 12 year old bloody Irish Negroni."
The bartender responds, "Never heard of that one before and I've been here for 27 years."
The guy's, like, "I'm sorry that was an involuntary spill of my humorous intent. I don't consume anything that has ethanol in it. "
"You don't what?" asks the bartender as he moves toward a record player to play a song.
"Isn't that Stairway to heaven from Led Zeppelin?" asks the guy.
Bartender's, like, "Yes, those metal folks. My daughter loves them. She bought the record for me."
And the guy points to the record player and goes, "Nope. That's not metal. That's heavy metal. An author named William S Burroughs coined the term Heavy Metal in 1961 in his novel called The Soft Machine……" Goes on and on about the history of Heavy Metal and stops to question the bartender "How many bartenders does it take to change a light bulb?"
An empty bar. A visitor who doesn't drink. Instead, takes pride in endless nerdery sprinkled with euphemistic humor.
This was the plight of a bar. A bar that had failed to prepare for the holidays. And had lost customers to its competitors.
The Labor Day weekend is gone. So is summer. Now, it's going to get colder. And darker. And Green. Yes, not blue, not gray, not yet black, but green – as holiday spending could lead to an unadulterated stream of revenue.
The giants have already taken massive action. Samsung has launched two smartphones, a curved phablet and a virtual reality headset. And tomorrow, Apple will respond to the worldwide anticipation with the launch of the iPhone 6, the iWatch, and iOS 8.
These good times are not just for brick and mortar retailers, this quarter of the year is the most crucial one for the eCommerce industry. As per IBM's Online Retail Holiday Readiness Report, shoppers spend more online during the holiday season, a trend that has headed north, year over year.
Now is the time to plan.
Consumer Confidence Index has soared to a seven year high 
As per a survey conducted by Nielsen for The Conference Board, U.S. Consumer confidence for August has increased to 92.4 from 90.3 in July. The highest ever since October 2007.  It's considerably higher than the forecast of 89.0 and economists echo the optimism.
Lynn Franco, Director of Economic indicators at The Conference Board, said "Consumer confidence increased for the fourth consecutive month as improving business conditions and robust job growth helped boost consumers' spirits."
People who participate in Consumer Confidence surveys are usually subjected to questions like –
How has the financial situation of their household changed over the last twelve months? how do they expect it to change over the next twelve months? Plus questions to understand their thoughts on the general economic situation of the country.
It's clear that Confidence Indices are based on consumer sentiment. So, how does consumer perception translates into actual consumption?
Historically, with few exceptions, consumer confidence and expenditure have mostly set off towards the same route. That's good news for businesses. The following chart makes this correlation clear.
Sounds positive? Here are a few things to focus on –
1) A No Brainer
Yes. It is a no brainer.
No one wants to admit that they haven't got this piece right.
I'll say it anyways, because it's more important than ever.
Be mobile ready.
According to findings from Custora's E-Commerce Pulse Report, mobile e-commerce is set to hit $50 billion in sales in 2014 and as of the first quarter of this year, 36.9% of visits to online stores come from phones and tablets.
Analyze your site's traffic sources and accordingly work on creating optimized experiences for tablets, mobiles, and desktops. Because studies suggest that consumer spending per purchase varies considerably depending on the devices being used.
Remember – "When in the app economy, do as the apps do."
Thus, responsive design isn't enough for achieving increased conversions. Your website's functionality must reflect the simplicity of an app's user interface.
Last year, Walmart Canada's website underwent a redesign to suit up for mobile devices and saw a 20% increase in conversions – Conversion optimization extraordinaire, Peep Laja analyzed this conversion growth and shared some great actionable advice –
Before you start investing your hard earned cash, make sure that you actually need an fully responsive design. Walmart Canada saw that a lot of visitors on their homepage used tablet devices and then made the decision to go for a fully responsive design. Analyze and understand your traffic first, respond later.
Get rid of distracting buttons and other elements that do not add value or help with conversions, by removing "View details" button, Walmart actually increased conversions.
2) Be Helpful 
What we have here is a search for "Xbox 360" made on Google trends.
You notice those spikes – they're almost rhythmic, aren't they? Those Intermittent spikes have one thing in common – almost every year, they tend to start in October and peak in December. Online searches for gift ideas, and other specific products, tend to follow the same trajectory.
When people search, they're looking for information that can help them get closer to a purchase decision. They want helpful content.
Start thinking of common questions that you can answer with your content, it could take any form – Listicles, How-To Videos, Reviews, and FAQs. You've got to be there when they need you most.
And if you're willing to put in more effort, you could take it to a whole new level and guide your customers in their journey. Jim Holland's Backcountry.com is an online retailer that caters to adventurers around the world and provides clothing, gear and grit.
Picture this – you've been thinking about breaking the monotony of your daily life, inspiration hits your soul's shore, and it's the call of the wild. You muster up the courage and start planning your first ever hiking expedition.
Backpacks, Tent, food, water, flashlight, boots, and socks and a dozen other things. How would you decide on what's essential for your trip and what's not? What if you miss out on an important equipment? If you don't have a friend to help, your plan is in jeopardy.
That's where Backcountry's gearheads make it a personal experience, you can select an individual who shares your newfound passion for hiking and has had enough adventures to guide you with your hilly voyage. Then, passions are not mutually exclusive, folks at Backcountry get that. If you want someone who is interested in yoga and hiking, you'll find them. This is just one of the amazing things that they do.
If you can spend few minutes to get inspired and learn more from their work, I recommend you to watch the following video by Matt Ragland, an adventurer himself and a brilliant storyteller.
Got some ideas for your store? Keep looking. You'll find more. And then don't to forget to –
3) Fight on the Beaches
On 4th of June 1940, As German army invaded France, Winston Churchill delivered one of the greatest speeches in history to address the maddening situation and to urge his countrymen to be prepared.
You don't have to fight on the beaches. You don't have to fight anyone.
The lesson here is to be prepared. To be everywhere. To summon your team's motivation. To serve customers wherever they are. The shopping season will bring more orders, and more requests and queries for you to pay heed to.
Be everywhere, Twitter, Live Chat, Email, Phone and your office window, service requests and questions can come from anywhere. Last year one third of online retailers missed Christmas shipping deadlines. Plan ahead. Be prepared to go out of your way to deliver great customer service experiences.
Here's Ross Shafer, an Emmy award winning comedian and a motivational speaker sharing an inspiring and funny customer service story that left an indelible mark on him.
Here's a quick checklist – 
Plan now. Check
Be mobile ready. Check
Be helpful. Check
Be everywhere. Check
Weird guys in a bar. Check
Start now. Chalk out a plan. Start implementing it. Well, then –
Get the scoop on what's new