"Is this our new normal and if so are we ready for this?" 
In 2011, when I watched Contagion, it was just another movie that I filed under the "non-zombie-yet-apocalyptic" movies list. Today as I rub my hand for the fifth time within an hour using a sanitizer, I speculate if the fate of the human race is to be confined in a 4 walled room, with a faint smell of alcohol from the sanitizer (or the loneliness). Every 4th notification on my phone is a new update on the novel Coronavirus. Another number to the escalating headcount of people who have contracted it. Our human race is scared. Not of getting sick per se but scared of how our healthcare system will cope, how the vulnerable will survive and how businesses will survive. 
Today at Chargebee, we step out of our usual revenue talks and come to you as fellow business owners who are sailing the same boat over the Corona infested waters. We may not be able to fix healthcare overnight but as a fast-growing SaaS ourselves, we can share our experiences and learnings on how your business can survive this and come out stronger than before.
We have been residing in the SaaS scene for a while and we got to know many amazing people and companies on the way. Irrespective of whether you are a rejoicing introvert or forcefully quarantined extrovert, this is your cheat sheet to getting work done in the age of social distancing. 
At a time like this, working independently but collaborating remotely is the way to maintain sanity. Tools such as Kissflow and Hive, help you to manage and collaborate on projects so that your business can function just as fine with or without an office. If you fear that your team's new-found freedom would make them indulge in unsolicited stress-online-shopping, make sure to sign up for Freedom which helps to block distractions such as these to enhance your productivity (Sorry team, you have to stop with the Netflix binge). Although, make sure to take a break once in a while – take a walk across your apartment.
Now that you have your productivity lens on, it's time to break the ice on an important issue. As a SaaS business, many other businesses depend on us. At times like this, your customers and stakeholders could be the most concerned. They might start to panic if they do not hear from you. Acknowledge the situation. We understand it's not easy but so will they. Tell them that you are taking the necessary steps to ensure their business continuity and yours. Livestorm offers webinar services that would help you to stay present in front of your audience and that your business is unruffled with all the chaos in the world.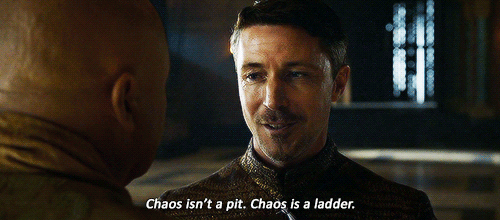 Now that we have made sure that you are connected with your audience and your employees, it is time to concentrate on the major revenue generators for your business – marketing, sales, and customer success. The New York Times had recently stated that "It has all gone to hell", highlighting how Corona has defused a bomb in the lap of the economy. Even though making revenue might not be the first thing you wake up to anymore, it is to ensure that your business survives this virus as much as you do. 
Your customers who are equally on a lockdown expect a seamless experience on your platform more than ever. Don't worry, the technology available out there can help you provide this experience to your customers – lockdown or not. Freshworks is your ultimate go-to customer engagement platform. In retrospect, it feels like Freshworks was always prepared for business success for a world cascading into an apocalypse. Their entire suite of products flow well from Freshdesk providing support for volatile customers, Fresh service to provision IT resources internally, Freshsales to let your sales team capture those deals from their couches and Freshchat to have proactive and intelligent chat conversations with prospects and customers.
GetAccept compliments Freshsales and helps in sales enablement, contract management, and lets you carry forward your stylist signatures in the form of e-signatures. Your sales team might miss the chatter in the office but would not miss a single lead for your business with these powerful tools.
But, what about your marketers? With the help of Contentcal, your marketers can automate their social media activities and focus on other pressing matters that crop up due to remote working. They do not stop with customer success and also aid in streamlining sales and marketing activities with an added touch of customer support. Ask Nicely helps to capture customer feedback and provides an NPS board on a real-time basis for anyone in your team to review and act on it. 
All this data might sound normal on a normal day, but we don't live in normal times anymore. Exponea tackles even the slight sense of intimidation or fear, by providing a 360-degree view of every customer and enabling you to tailor your approaches for more conversions.
Finally, we understand you are anxious about your cash flow. Well, who won't be if they keep hearing about the plunging stock market in the morning news every single day? Chargebee can help you automate your recurring billing, manage subscriptions and streamline your revenue flow. Chargebee's 50 plus integrations also keep you posted on your customer activities, help with dunning during failed payments and ensure you are tax compliant all along. 
Chargebee's in-house subscription analytical platform, 'RevenueStory' would help to unearth intelligent insights that give you a real picture of how your business is doing. In times like these when you cannot avoid your business from suffering the aftermath of a virus, unearthing insights early can help you be prepared and tide over this crisis till the day shines bright again. Get to know sooner than later exactly how the global situation is affecting your business, in matters of customer acquisition, churn, cash flow, with the ability to deep dive and find exactly what's causing what.
Choosing a SaaS platform that matches your business is important but what is more important is you and your family's health. Educate your kids without causing panic among them. Here's a comic to show your kids without scaring them. Keep yourself updated with what's happening around the world. Tune into social media notifications from CDC (Center for Disease Control and Prevention) as well as your local government handles. 
In matters of Corona, "not sharing" is caring. Keep everyone at an arm's length and always remember that Will Smith is more than just an actor.