From Scrum to Support – How Pipedrive Pulls off Its Massive Localization Wins
~ 11 min read | September 11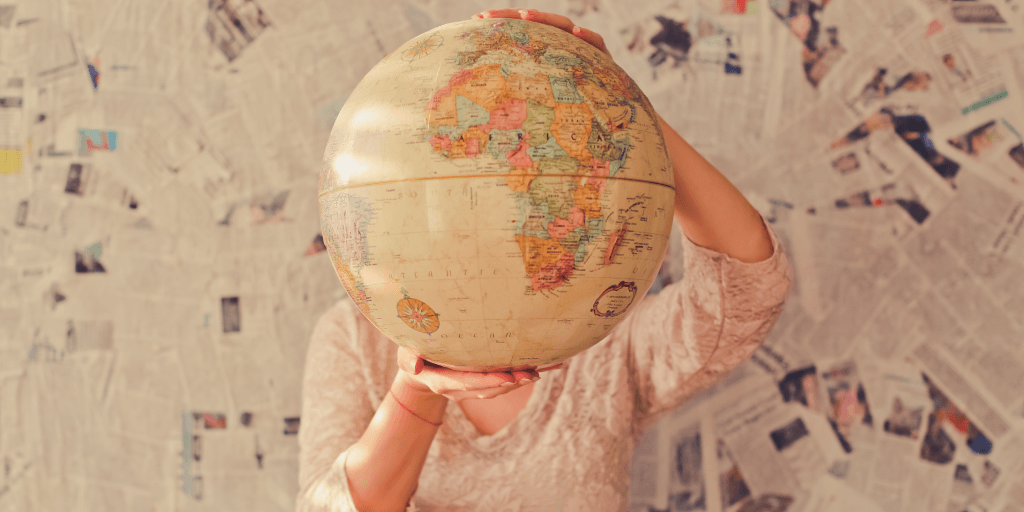 No matter what, it's going your own way, and you just don't know. You just have to throw yourself into the future, which is not yet written, and nobody is going to take care of you basically besides yourself.
The year was 2010. The country, Estonia.
Timo Rein and Urmas Purde, who had by then grown from door-to-door salesmen into seasoned sales consultants, found themselves grappling with an absence.
The absence of a CRM tool that wasn't trying to entice the bosses, and was instead focussed on making the lives of the salespeople easier. A gap was unearthed. An idea came into being.
The two men decided to scratch their own itch, gathered a bunch of deft coders, birthed a CRM that upholds activity-based selling, and christened it Pipedrive.
Pipedrive's purpose has been clear-cut since its inception- empower the people who sell, and allow them to tailor the product to their liking, irrespective of their industry or their locale.
And thus, they threw themselves into the future.
Flashforward to the present, the seven-year-old company boasts of 30,000 customers spread across 140+ countries.
And this is their globetrotting story.
Set on the bedrock
"Hey, guys, if you were in Portuguese, I could use you, but right now I could but some of the other members of our team couldn't."
– it all began when prospective customers from South America turned down their product with such responses.
Right from the get-go, the founders were clear that Pipedrive would be a global business, and such feedback from the target markets lit the first spark and set things in motion.
Their initial reaction was predictable – push out a Portuguese version of the product. A solid first step that nudged them a bit further in the right direction on the world map.
"How do you scale from that to be able to not only add other pieces like website in Portuguese and
support, but even how do you iterate your product, how do you develop that product further so that you can always add new lines of languages in your code?" – Timo Rein and his team had just stumbled upon a 'beautiful question'.
The answer presented itself in the form of a solid system which was easy for their developers to build on, and at the same time was flexible for their localization team to work on.
Product, then marketing
When they started off, all the founders had were – an in-depth understanding of the pain-point in CRM, an MVP that was used by 20-odd companies, abundant zeal, and a marketing budget close to nil.
Although the inventory wasn't perfect, it seemed to have the most critical ingredient – a great product that solved a problem – and that sufficed to get the ball rolling.
For us it was product first. At the end of the day, that's what people are using.

The global telecommunications behemoth, Skype (also created by Estonians), stepped in like a responsible big brother to help the Pipedrive team in getting the fundamentals in place.
"At the very start, we discussed matters broadly with the Skype localization team (good connections thanks to several ex-Skypers working at Pipedrive). This gave us a clear understanding that we needed to make a clear commitment and lay a good technical foundation for localization. Choosing a suitable TMS (Translation Management System) and implementing the necessary technical resources then has made things much easier now," says Martin Ojala, Pipedrive's Localization Manager.
One of the core characteristics of Pipedrive is its easy and extensive customizability, which spares his team the need to tweak the product to suit each market's needs.
What does he mean by necessary technical resources?
The engineering team promptly points to their Scrum development methodology. Scrum is characterized by small independent teams and agile product iterations. Here, the entire process is broken down into a prioritized set of tasks that every team has to complete, in order to ship the final product.
The Scrum Methodology
This philosophy is responsible for their "state of the art" localization process, asserts Sergei Anikin, the VP of Engineering.
"We managed to implement localization as a parallel process to the development. On each code commit, we extract newly added strings and automatically send them to our translation platform. At the same time, we check if there are any new translations for previously submitted strings and include them into our code."
Ojala also suggests having the developers integrate both the test as well as the live environments of the product with your TMS, to add to the efficiency.
This enables his localization team to see the new copy as soon as the developers deploy changes in the test environment, thus allowing them to get the copy translated sooner, even before it goes live.
Look before you leap
"We have had a global mindset from the get-go so we really haven't set any criteria to define OUR readiness to expand to a certain market. It's more of a question of whether the market is ripe to justify the effort and the expense," says Ojala.
With a product ready to take on the diverse world, one might've expected the Pipedrive team to go all-in and spread their roots across the entire globe.
But they didn't.
The team believes in playing it safe and testing the waters before taking the plunge, and it does have its perks.
"As our past localization decisions have either been quite safe bets (large potential user bases) or based on some special circumstances (affiliates and/or other factors making us very popular in the relevant market), we have yet to have a localization effort really backfire on us," explains Ojala. "While we do keep an eye out for specific requests from people contacting support, our decisions are primarily based on broader metrics."
His team keeps close tabs on the following factors, for each segment:
GDP (to assess the general market size)
Number/ratio of SMEs (as Pipedrive is primarily targeted at small businesses)
Local English proficiency (to determine how much of a pain it is for them to use the app in English)
Existing user base (in addition to attracting new customers, localized versions seem to have an effect on customer retention as well)
Possible synergy with affiliates/resellers (who might also help out with the initial localization efforts)
Deepening the experience
"It's difficult when you have an SMB with a very self-serve model to enter that market when you don't have the product, the website, the knowledge base, the customer support talking to you in your own language. So, we made a very dedicated effort to get that done early on," says Rein.
"Now we just deepen that experience so that when you're in Sao Paulo and you pick up the product, you really can't tell whether this product is speaking to you in any other language because you only know it by it being in Portuguese."
While the team doesn't have a distinct system in place for translation, they do follow a set of best practices while going about the process.
For starters, the localization team considers whether translating the app will warrant expectations of receiving support in the local language, and the team's readiness to cope with them.
In some of these instances, they offset such expectations by translating their support documentation.
Ojala's team also ensures that the translators have the complete translation data right from the beginning and that the translations are fluent and only have terms that are commonly used in the local tongue.
They are also mindful of the cultural differences while translating content, and balancing those differences while still retaining their brand's voice.
"We normally take a warm and casual tone in all our texts and prompts but our Polish and Russian translators explained that the formal (plural) version of the pronoun 'you' will be more natural in their languages. We have to trust the translators on these things. We haven't gone as far as to change the copy completely and we still try to have the translators pass on at least some of our attitude but never at the expense of sounding natural and remaining appropriate," explains Ojala.
In his opinion, it's a continuous challenge for his team to keep encouraging the translators to be creative while adhering to the brand's tone at the same.
At the moment, the Pipedrive app supports 11 languages, out of which the Pipedrive Support Center has been fully translated into 8 languages and partially into the rest. Live support is offered in English and Portuguese.
Which brings us to yet another impressive strategy of theirs – hiring an international cadre of customer-facing employees, for both sales and support.
They leverage on this diversity to internalize the culture and language of the target audience, which in turn enables the team to be flexible and serve the customers in a personalized manner.
Ojala believes that it all starts with hiring the right people, and ends with preserving the human factor.
"Training really isn't the first step – a deliberate and thorough hiring process comes first. We know what we are looking for – people who are open to learning and who do not ruin other people's days. These two characteristics translate to excellent customer experience really well. Only once they have gone through several interviews (HR, CEO, team) and a test task, will they participate in a thorough training about the features and best practices of the app. The teams undergo constant training internally and work hard on decreasing response times and increasing customer satisfaction," says Ojala.
"Even though the personalities vary greatly, the consistency lies in the fact that they are simply awesome human beings. This is why we keep the teams close and make sure we don't overreach. I'm not sure if we'll ever even consider moving to a less personal approach, e.g. using call-center services."
What gets measured, gets done
"We don't localize for fun – it is still expected to yield a positive business impact." Ojala doesn't mince his words.
At the end of the day, the one benchmark that matters is revenue, and his team has been working with the Data Warehouse team to pinpoint the specific underlying metrics (churn, conversion, plan upgrades, etc.) that have been the primary influences on the revenue, with respect to a particular language or country.
Ojala admits that it has been difficult to make general conclusions, as the results have varied greatly from one country to the next.
"Based on the analyses thus far, there doesn't seem to be one specific metric to really look for in each market – sometimes translating a language has an excellent impact on churn (the local language makes the app "sticky" to customers) and in other countries we might see a post-localization revenue increase primarily attributable to users that have selected English despite the existence of a localized version (this might be a result of increased awareness)." says Ojala.
"The hypothesis is that these two scenarios are related to English proficiency in the market but we haven't really made a conscious effort to identify and quantify this connection. It is also possible that the potential benefits offered by further investigation into these specific examples might not justify the cost in all cases."
Ojala also concurs that there are certain aspects which cannot be quantified and are beyond numbers.
"Most likely, there will always be a certain element of intuition involved – looking at various numbers, talking to people familiar with the culture and forming a general "feel" for whether it makes sense to commit to localizing for a particular market."
Thus, it all comes down to:
Commitment, business-focus, flexibility
– those are the three words that Ojala picks, to describe Pipedrive's localization journey.
At Pipedrive's office
And Rein seems to second that:
"I think to start with, it has to be the belief or desire that you want customers from that region and you want to serve them and you kind of want to go the length of however long that will actually take you to get there. And then yes, build up something where you feel that you can actually serve them."
Get the scoop on what's new