Making the Shift to Subscription Learning: A New Age Education Mantra
~ 6 min read | September 2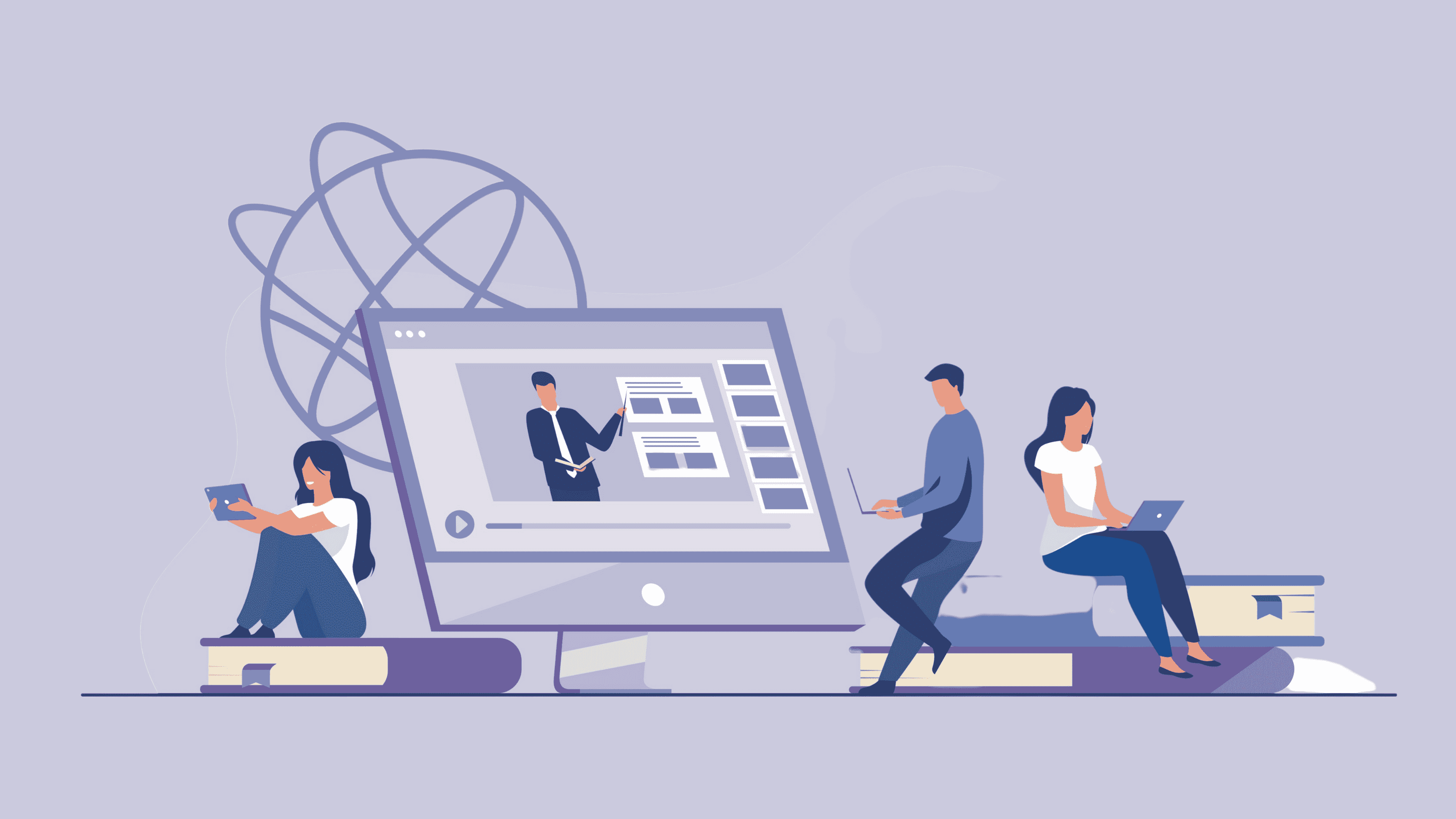 From classrooms to Zoom classes and notebooks to PDFs, learning in the times of pandemic has seen a massive transformation. While e-learning has been around for a while, the rapid digital transformation was certainly a tipping point for the industry.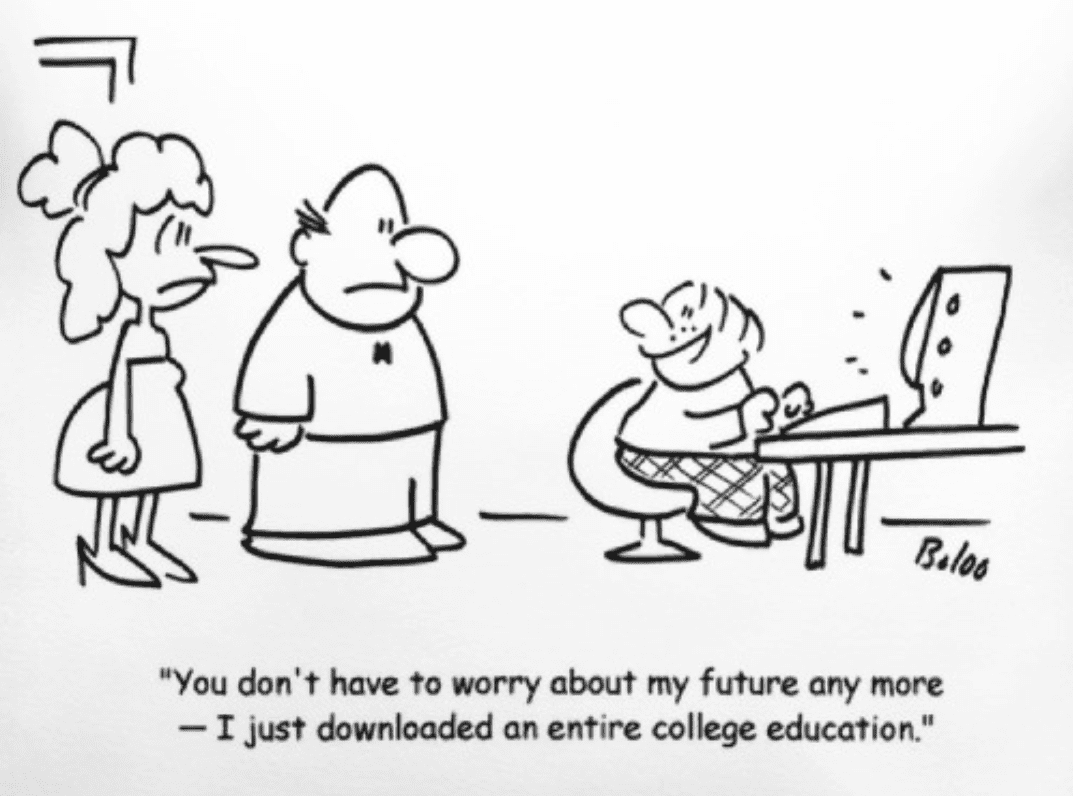 The e-learning market size is expected to grow at a CAGR of over 13% in the 2021-2026 period to reach $388.23 billion in size.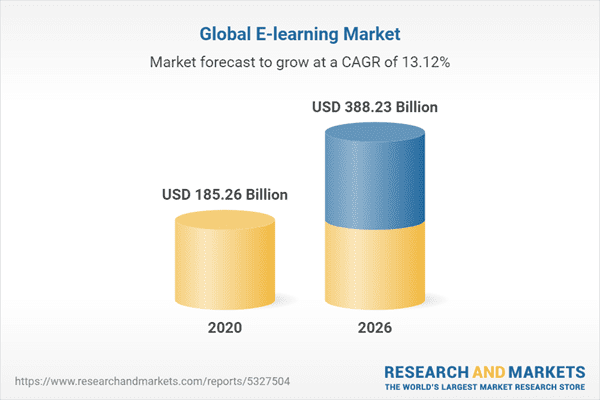 There's also an increase in the adoption of subscriptions learning. In 2020, Coursera's user base increased by 66%, and EdX saw a 161% growth YoY in new users. And this is not limited to just students anymore. Working professionals are also turning to subscription learning to improve their skillset and training.
Study.com is a great example of building a steady revenue stream with subscription learning and scaling it across multiple products.
In this blog, we will be discussing what businesses can do to ride the subscription-learning wave, tips to make subscription learning efficient, and how you can ease the shift into subscription learning.
But first,
What is Subscription Learning?
Would you attend an hour-long online course in one single go or four 15-minute bite-sized online courses? 
Subscription learning is a method of online learning where e-learning courses or modules are divided into small consumable 'nuggets' of information. You get access to these nuggets for an annual/monthly subscription fee.
For example, look at this course on LinkedIn Learning. The lessons are divided into 2 to 3-minute videos and are unlocked for subscribers of the course.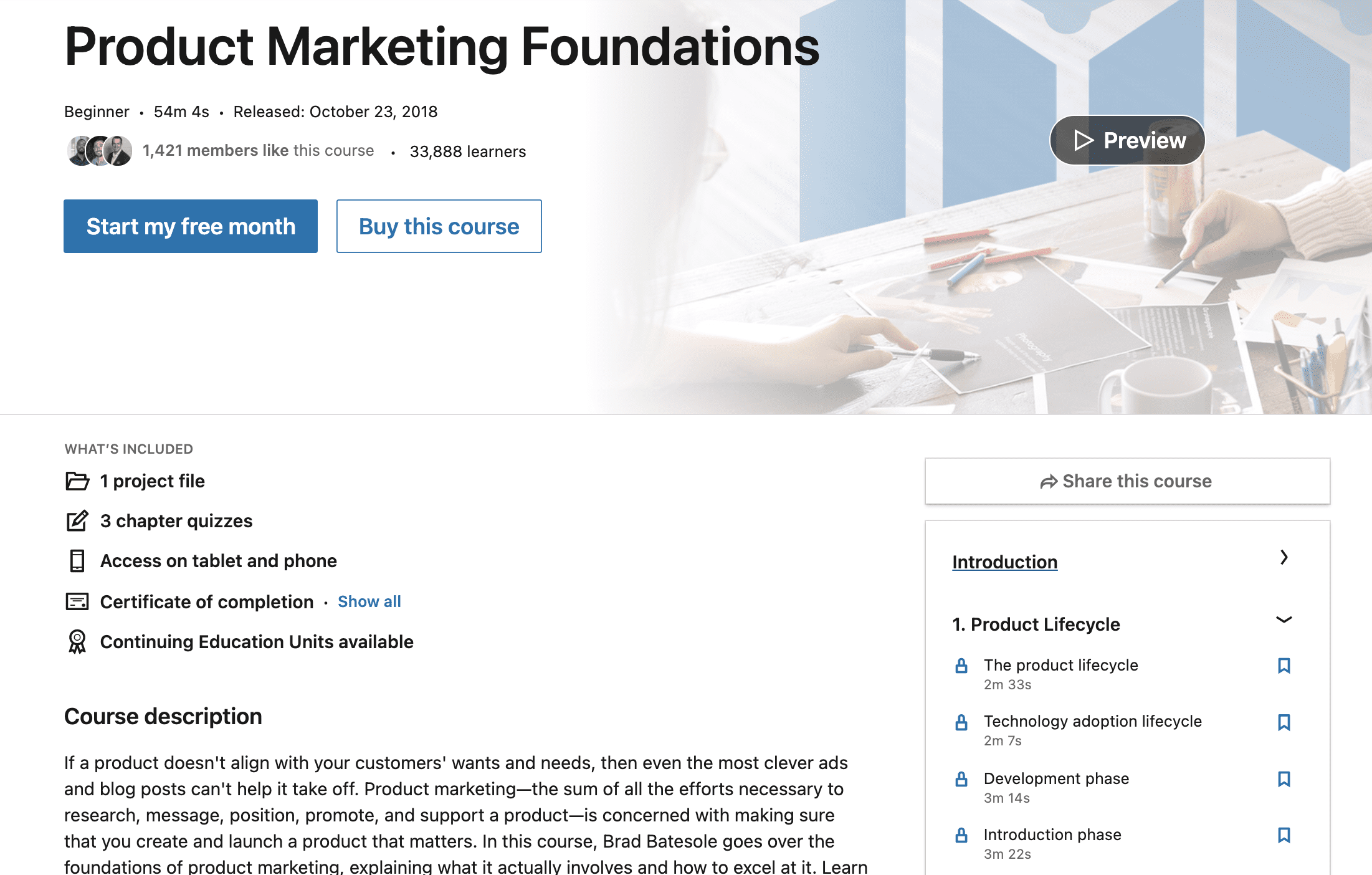 Subscription learning courses can include:
Instructor-led

online course

recordings

Recordings of

webinars

or workshops

Self-paced

online courses

A library of extensive resources such as research reports and publications (like Adobe's all-access learning subscription)
How Does Subscription Learning Work?
Subscription learning gives the subscribers access to the course content wherever they are and on whatever medium they prefer, such as mobile phones, laptops, or tablets.
Microlearning is at the core of subscription learning. Subscription learning makes it easier to consume learning content in smaller bites and gives learners time to assimilate what they are learning.
Subscription learning also makes it possible to make the learning experience better by offering 'spaced content.' For example, you can take a break in between lessons and learn at your own pace.
Benefits of Subscription Learning
The increasing popularity of subscription learning can be attributed to the following reasons:
Benefits for learners:
Monthly subscriptions

are relatively more affordable, and

subscribers

can cancel anytime they wish.

Spaced learning makes it easy to retain information. Learners can even go back and revisit parts of the

course content

that they found difficult to grasp at no additional cost.

Subscription learning makes it easy to make

continuous learning

a habit. It keeps the

subscribers

accountable for completing their courses.
Benefits for businesses:
Subscription learning can help save training costs in

onboarding

new employees and also to upskill their existing workforce.

Subscriptions bring in recurring revenue that lends the business stability and predictability in cash flow. 
Making Subscription Learning Efficient
Now that we have explored the basics and benefits of subscription learning, let's see how e-learning businesses can make subscription learning more efficient:
Understand Different Audiences
As discussed before, subscription learning is used by a wide range of users such as students and working professionals. That's why it is essential to accommodate their varying needs. For example, working professionals will need access to courses with deep knowledge and hands-on exercises in their area of expertise.
It will also help offer different forms of content such as training courses, tutorials, webinars, videos, presentations, or interactive sessions with quizzes and tests to assess where users are in their learning path. This is where a (Learning Management System) LMS can help you. Maintaining a well-structured course catalog will help you manage courses seamlessly. To know more, check out our blog on how you can 'Catalog' your way to e-learning success.
Engage Learners Continuously
Learning subscriptions are almost like a learning newsletter. Daily interaction with them in the form of course nuggets, a summary of the lessons learned, and quizzes can help them retain more information than one crammed session. Engaging users continually will also increase the chances of course completions and reduce churn proactively. Check out how Duolingo incentivizes regular engagement and completion of milestones: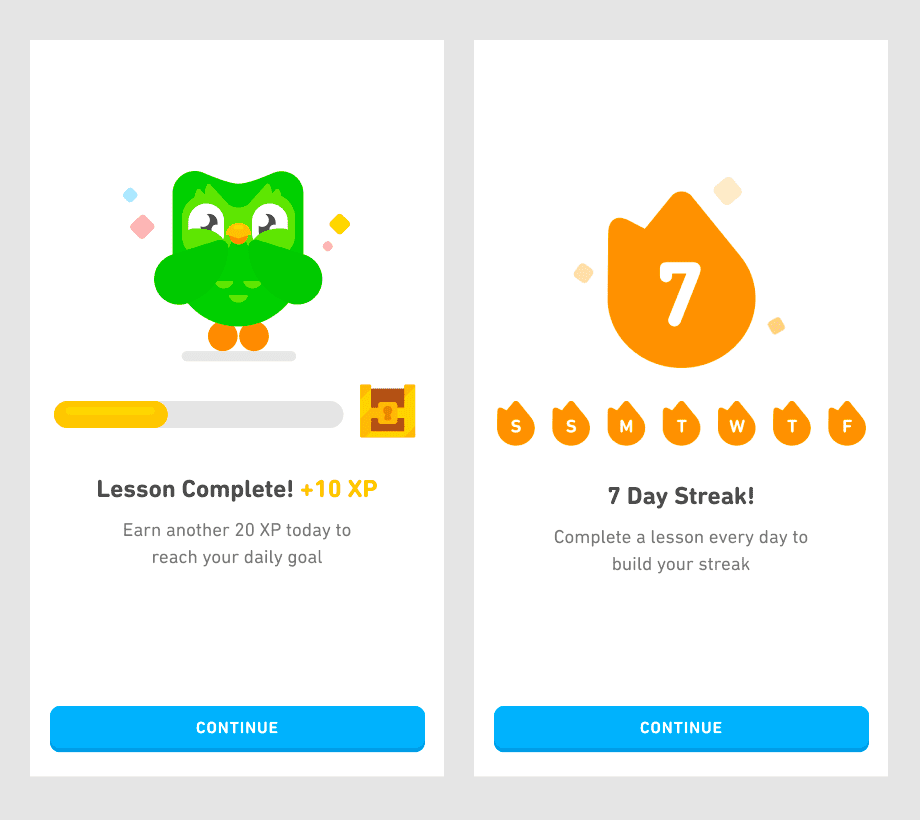 Spice it up with Gamification
What's learning if it's not fun? Introducing the element of gamification in your high-quality courses encourages the learners to inch ahead in their learning journey. It can be done in various ways, such as personalized learning goals, leadership boards, or in-game giveaways. Again, Duolingo stands out with the way they have included gamification in almost every learning path.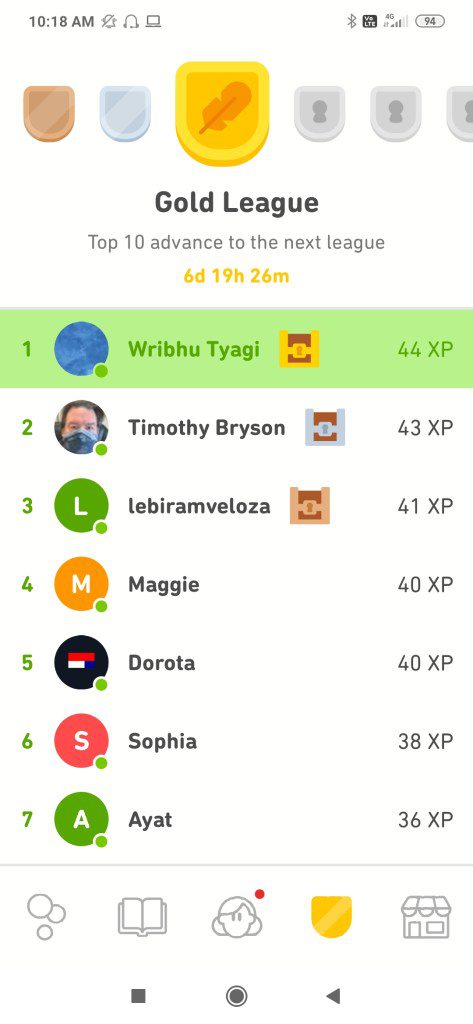 Experiment your Way to Success
From new content to pricing to payments, there are several things you can experiment with. Customer success is one of the critical aspects of subscriptions, and businesses that invest in agile experimentation can find the best way to delight their customers.
Head here for an extensive guide on how you can turn your learning platform into an experimentation engine.
Keep an Eye on Churn
Churn is not entirely avoidable. People can and will churn, but there are certainly some proactive ways to curb churn to some extent. It starts with identifying reasons for churn, which could be anything from your platform functionality to their preferred learning method. Keep a sharp eye on subscription analytics such as churn rate. You can avoid involuntary churn caused by failed payments by implementing smart dunning workflows. For a complete guide on analyzing and reducing churn, check this blog out.
How Study.com Unlocked Hypergrowth with Subscriptions
Study.com has had a fantastic journey from when they started transitioning to the subscription model back in 2014. They have since expanded their subscriber base exponentially, transformed their content catalog from a single product to 85,000+ lessons & 18,000+ learning tools, and delivered an excellent customer experience with flexible payment options.
Leveraging the subscription engine, study.com has scaled to millions of users with their offering spanning across five products. You can read the full story of Study.com's hypergrowth journey here.
Easing the Shift into Subscription Learning
If you're sold on the promise of subscription learning and are exploring adding subscriptions to your learning platform, an automated subscription management platform is the place to start.
Subscription and billing management platforms like Chargebee enable experimentation with pricing models at scale. Managing product catalogs effortlessly while offering multiple payment options, automated billing, and a self-serve checkout is vital to cracking success with subscription learning.
Curious to know more? This is where you can find all about how Chargebee powers growth for e-learning businesses.
Get the scoop on what's new