Top 5 Pricing Strategies for Subscription Businesses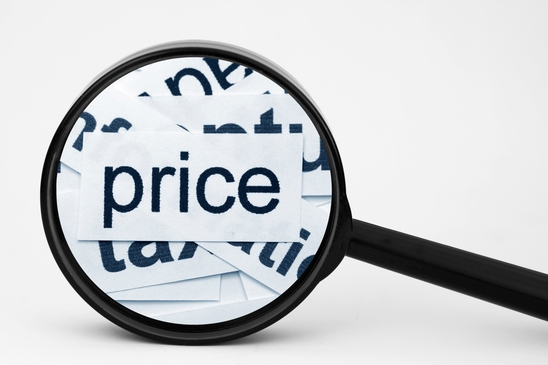 But why are we thinking about five different strategies?
The short answer is that there is no strategy that is applicable for every customer base. While one subscription option may be a great fit for one company, it will be disastrous for another company. It is important to consider the needs and preferences of your target audience as well as the budget for your business.
1. Get people in the door with a free plan – Freemium Strategy
The freemium model is based on the principle that if you can get customers in the door with a free plan, they will eventually upgrade to a pay plan. ShortStack is one of the prominent example of the freemium model. Typically a subscription business that offers this model does not have a time limit for the free plan but will have some type of limitation on it, like some features are crippled in case of a free version. While it is easy to get customers in the door, it can be expensive to support a large number of free customers – Just a word of caution.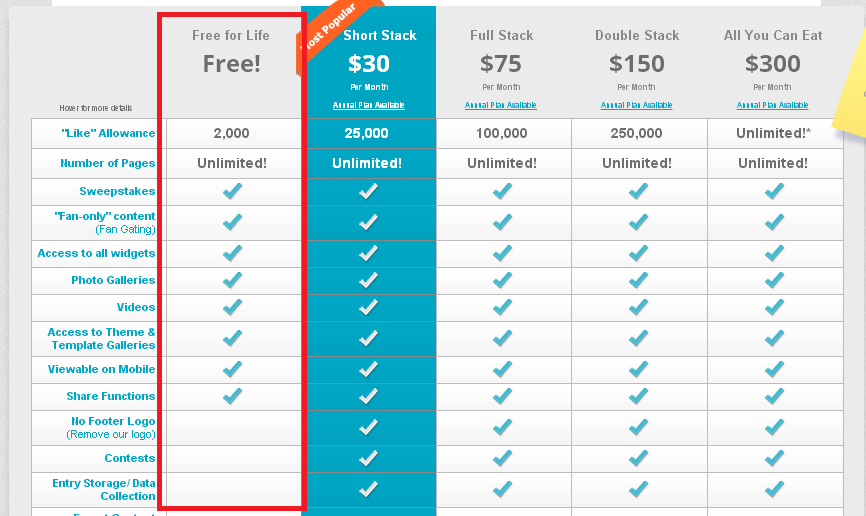 2. Cater to different factions of your audience – Multiple Edition Strategy
Not every company has a target audience that is looking for the same paid plan. For example, not every small business will send out email campaigns to the same number of subscribers. The multiple edition plan allows a business to create paid options for multiple groups. It is important to design each pay plan with options that are applicable to specific groups. Wistia follows multiple edition strategy which caters to needs of different segments.
3. Give customers an incentive to upgrade – Promotional Strategy
This is the most popular strategy among many subscription businesses. Consider offering a free trial or providing the option to try one or two months of a paid service for free. Promotional incentives can be a great method for convincing dissatisfied customers to stick around, for example, give 2 months free if they had an issue with your service or give a $50 credit when there was an outage. WP Engine follows this practice.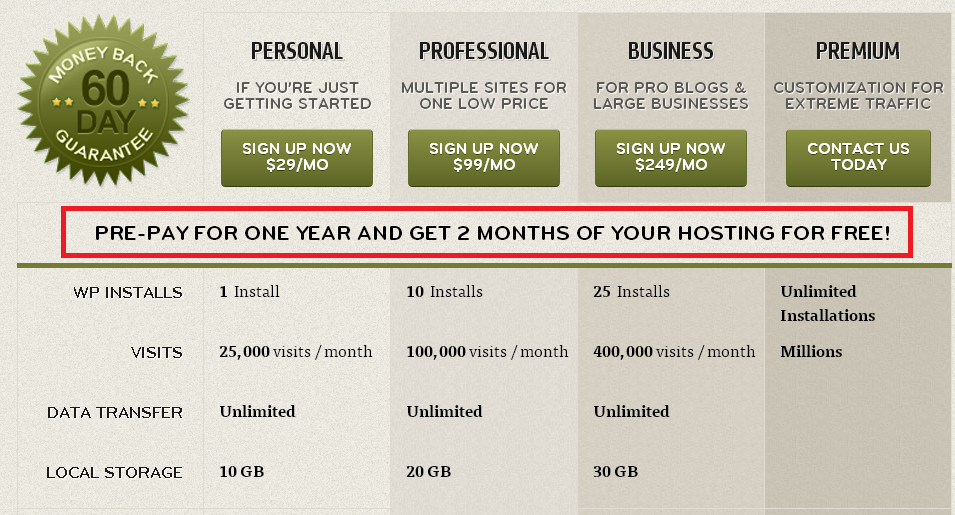 4. Instead of paying up front, users can pay for what they use – Pay as you go Strategy
For certain types of business models, it can be practical to send a bill to customers at the end of the month for the services that they used instead of billing for a single fee up front. A number of cloud computing services, such as Amazon Web Services uses this model.

5. Lock in your price point up front but keep other options open – Overage Strategy
This is a model that is being adopted rapidly across subscription businesses.  You lock in the customers to get a base price and then charge the customers for extra usage. This idea is adopted from traditional communication companies. Good example in this model is eFax.
Keep in mind that none of these strategies have to stand alone to be successful. There are numerous options for mixing and matching components from different strategies as well as creating your own customized pricing for your particular subscription business. It is also important to keep in mind that a strategy is not** set in stone**. If something isn't working, don't be afraid to change it.
What other strategies do you think subscription businesses are adopting? Please share using the comments box below.