The Unspoken Truth about SaaS Scaling: Product-led Growth
~ 13 min read | October 23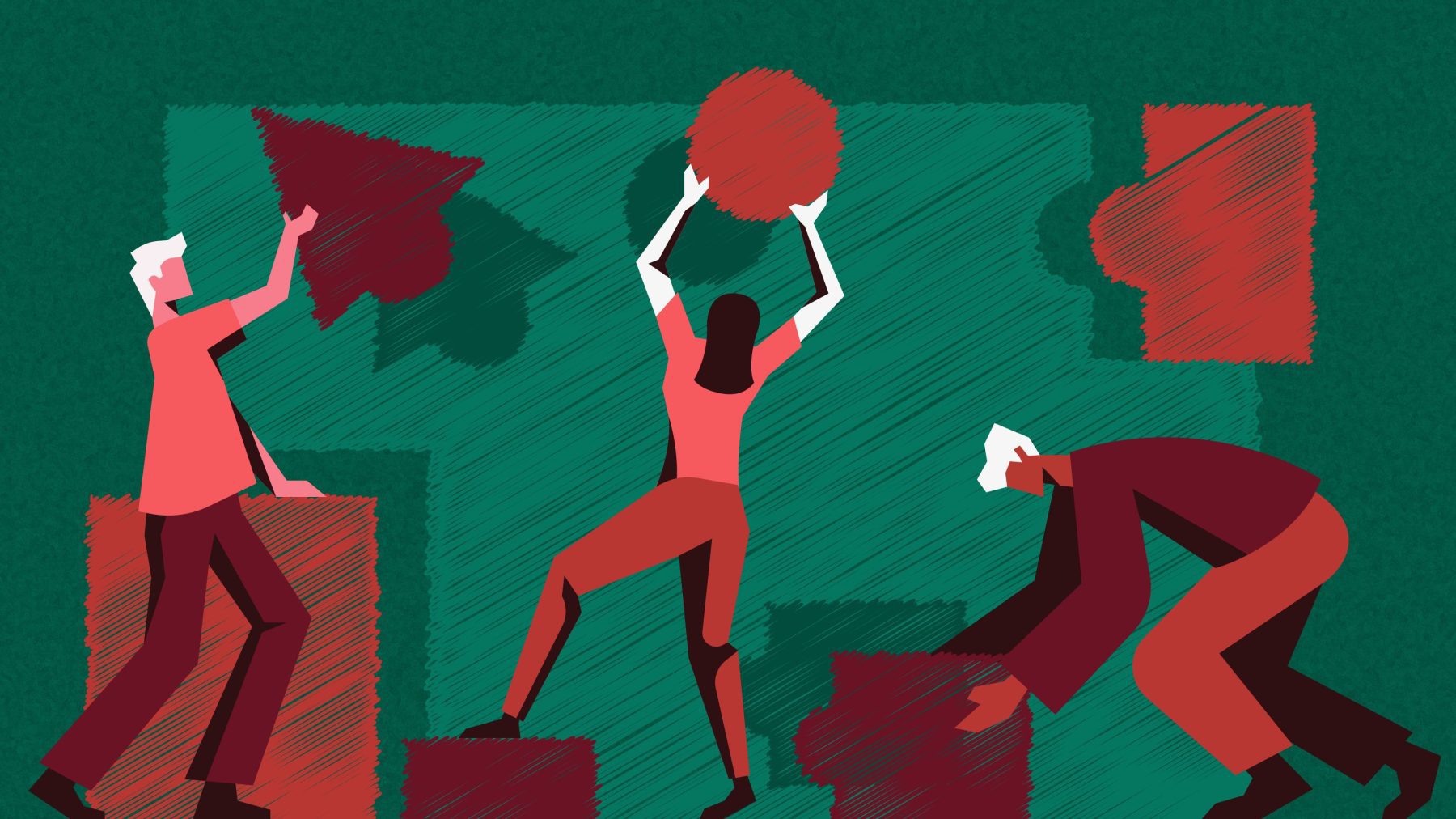 At Chargebee's marketing team, we use an application called Notion to take notes and create databases. This year, while working cross-functional, I suggested the other teams use Notion for ease of collaboration. The app's short learning curve strengthened my argument, and soon most of our departments were using Notion. In a few months, we had an organization-wide adoption of the application.
Many of my friends in software had given a very similar story about Slack, where it seemed like the software turned up in the organization unannounced, and no one could remember life before it. From the outside, it looks like magic and this is the kind of magic that every product company wants to replicate. A few years back, product adoption seemed to be a time-consuming task with a long sales process or a complex onboarding, but today the end-users find the products adopted in the organization. 
The software landscape has always been susceptible to constant change, and in 2020, customer experience seems to be the new growth metric. OpenView Partners is quoted saying, "The end-user era is here. Product-led growth is how you thrive in it." 
"After four months of an unprecedented global crisis, SaaS companies are bouncing back while PLG businesses are trading at almost 2x higher revenue multiples than they started with."-OpenView 2020 Report. 
OpenView's 2020 Report highlights the trends in product-led SaaS companies and says that product-led companies can scale faster than their counterparts. Another interesting observation made by them is that product-led companies are trading at 2x higher revenue multiples than pre-COVID.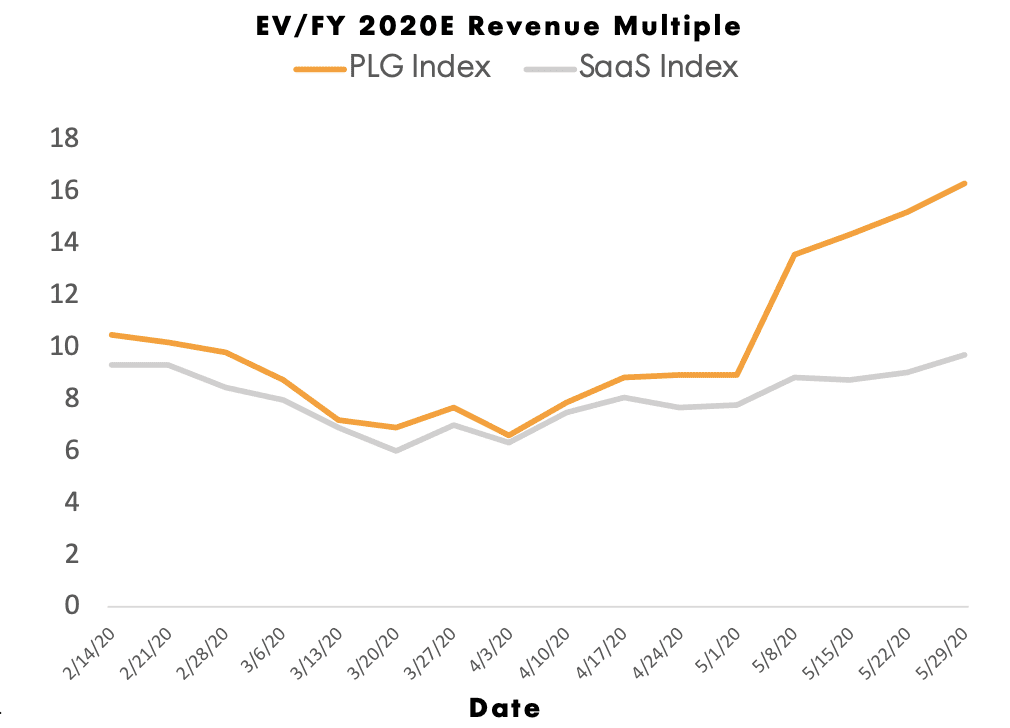 Credits: OpenView 2020 Report on SaaS PLG
With B2B companies constantly improving their acquisition strategies to capture the end-user, a company's growth lies in empowering the end-user who adopts and makes the product their own. "Product-Led Growth is about prioritizing the user experience in everything you do: your product, pricing, marketing, customer engagement and even buying experience. An incredible user experience inevitably leads to faster growth, greater customer expansion, and best-in-class retention," says Kyle Poyar, VP of Market Strategy, Openview.
Feel free to skip to the part that excites you the most.
How is the product-led imperative revolutionizing the industry?
The change in the customer acquisition model
Acquisition models that fire up product-led growth
Is a product-led growth model right for your business?
Best practices in product-led growth
How is the product-led imperative revolutionizing the industry?
Previously tech companies had a sales-centric mindset where the products were expensive to build and buy. Once a customer purchased a product, they would have to put up with it even if they had a bad experience using it. 
SaaS rewrote the rules and made it easier for people to switch to the software they liked better. Software products didn't have to go through a huge lieu of approvals from the IT departments anymore. This increased the competition in the SaaS landscape. It was noticed in 2019's SaaStock, in SaaS marketing solutions alone, the number of products has grown from a mere 500 to over 8500 in 10 years.
This ease of market entry has fuelled price wars, eroding the pricing power in the market. Even SaaS powerhouses are noticed feeding this war. For example, in 2014, Hubspot made its CRM 100% free and added a free live chat feature putting them in direct competition with Intercom and Drift.
This makes it mandatory for SaaS to put product experience at the forefront to achieve sustainable growth and long term profitability.
The change in the customer acquisition model
In a traditional acquisition model, marketers focus on driving attention to their product through social media, search ads, content, and other inbound tactics. However, B2B users spoiled by seamless self-serve experiences in their personal lives have started demanding the same with their professional lives as well. According to a 2018 Forrester survey, 70% of B2B buyers find buying from a website more convenient than buying from a sales representative.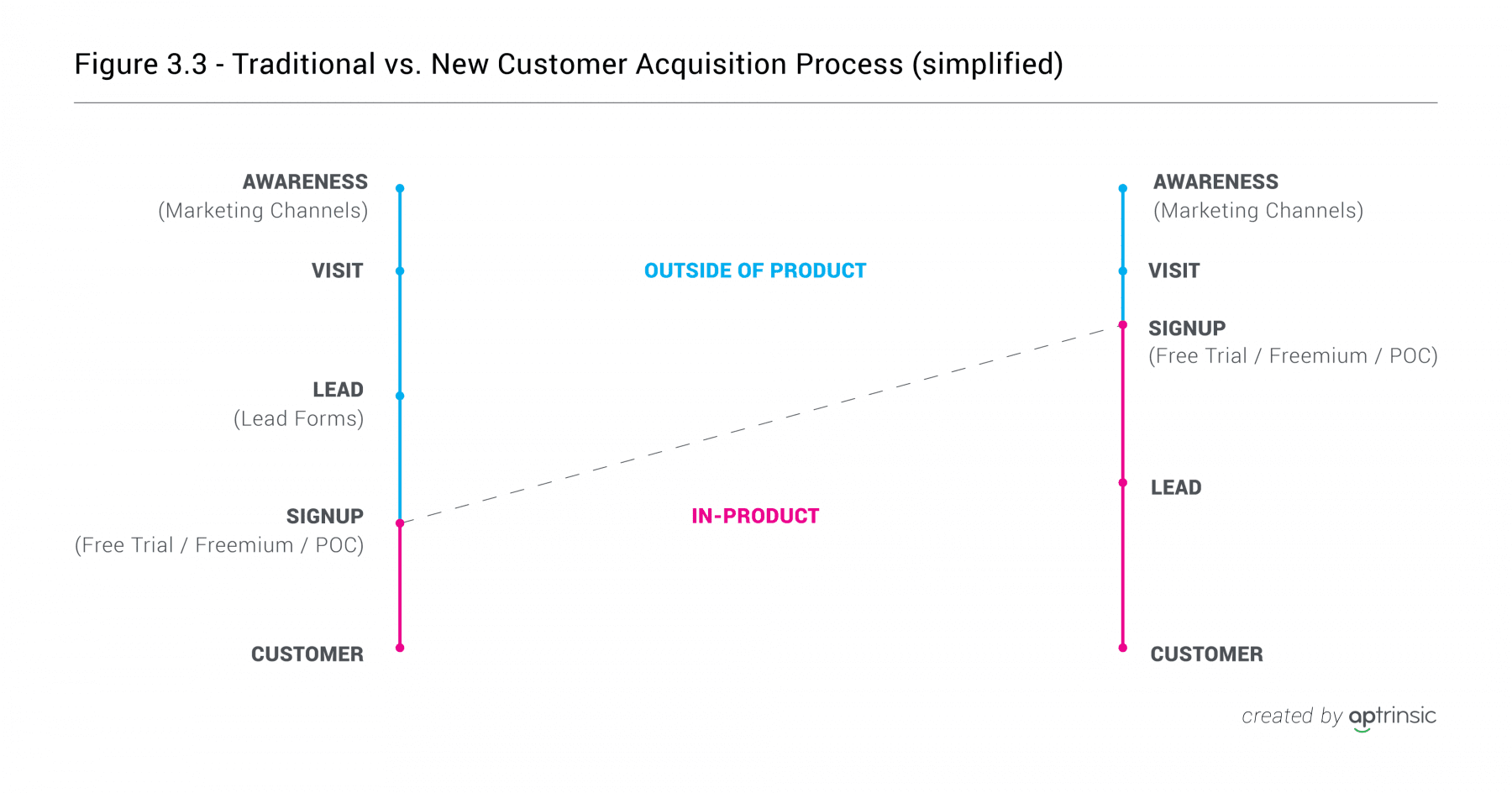 Source: here
In a company following a product-led strategy, the product guides the customer experience. The product-led model promotes self-serve at its crux. This helps to shift the customers' power and makes all the other teams as enablers to fully utilize the products' benefits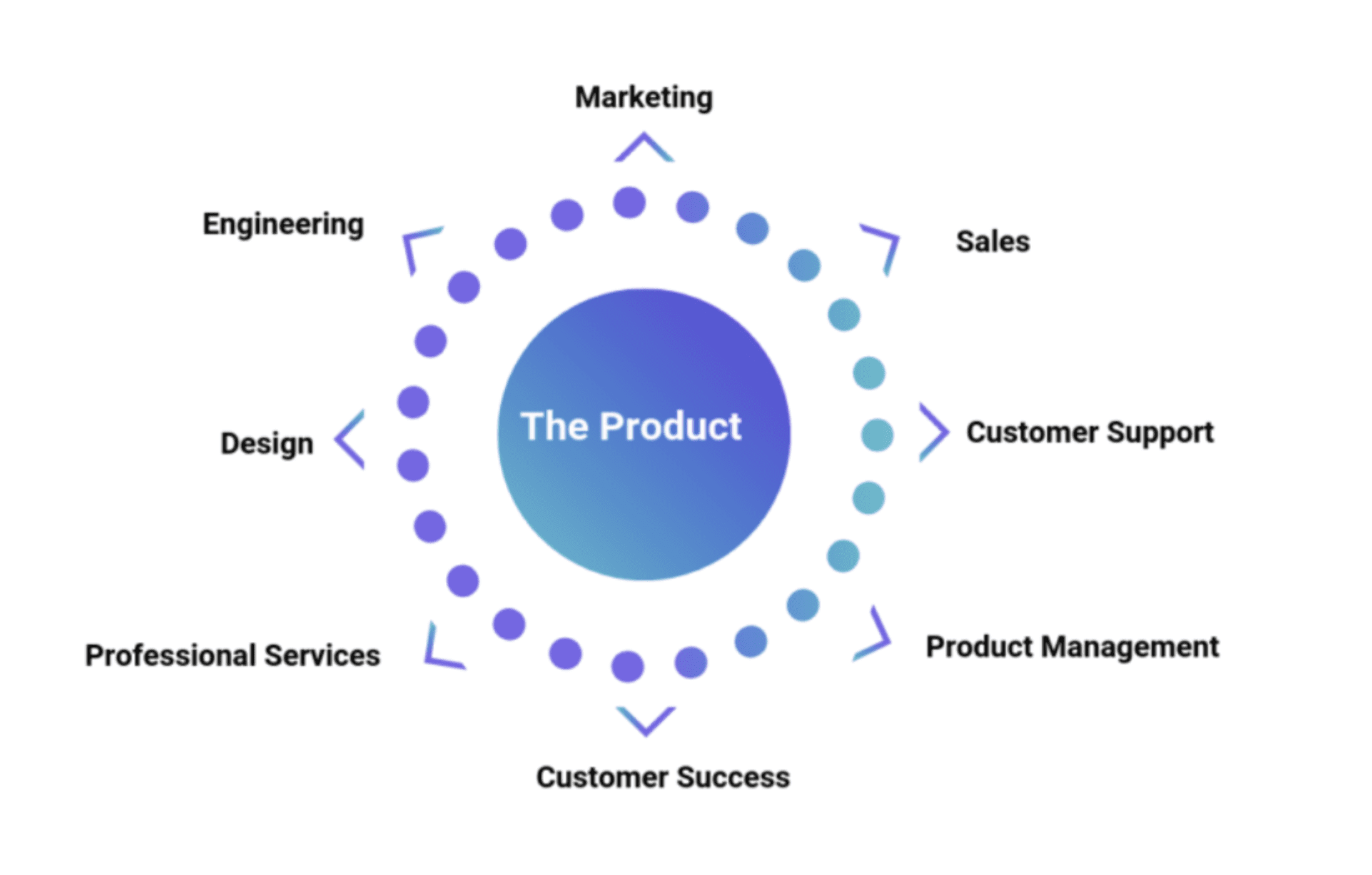 Source: here
Placing the product in the center helps all the internal teams drive insights out of it.  Product-led growth metrics are adopted, and it helps with synergy across different teams. 
Since the product itself does much of the sales, this model reduces the Customer Acquisition Cost (CAC) with shorter sales cycles. It also helps increase the Lifetime Value (LTV) of its customers as the prospect adopts it as they see an integral value that the product can add to their business.
Constant experimentation becomes critical in figuring out PLG growth. Chargebee allows you to test every single hypothesis you may have through micro experiments and help you find the sweet spot for your product. Chargebee will enable you to offer subscriptions with flexibility. You can offer products on a free trial or freemium product experience with or without credit card details, experiment with the duration of free trials, and even help you qualify product-led leads, so customer acquisition becomes a more efficient process.
Acquisition models that fire up product-led growth
The free trial acquisition model and the freemium model seem to go hand-in-hand with the structure of product-led growth. The main difference between the two models is that the person can use the free features forever under freemium. Whereas in a free trial, the features are available for free only for a set period. A free trial or freemium model opens up your funnel to prospects earlier in their customer journey. 
Having a free trial or freemium model doesn't mean people look at your product and say, 'hey, that's a free product'. It doesn't affect a company's positioning or branding, but the freemium or free trial has to be taken considering the company's financial position. You can burn your cash reserves fast supporting a large number of non-paying customers, so you need to find the right balance between spending and acquiring 
But there have been several examples where freemium helped businesses as well.  Ben Chestnut, the founder and CEO of Mailchimp has been quoted, saying, "We've worked hard for many years to build a powerful service that makes email marketing fun. And I want the entire world to experience that fun. It's also kind of a cool idea to think of bajillions of "serious" business newsletters being distributed with little monkeys in their footer."
Freemium can indeed be successful if the strategies are well thought out and if it complements the product. AppVirality has an interesting blog on making freemium work, which you can explore if you'd like to know more about it.
Is the product-led growth model right for your business?
However, before you jump on the PLG bandwagon, there are many other aspects to consider apart from the reduced CAC and increased LTV of customers. Your company's financial position, growth stage, and type of the product itself need to be assessed before thinking about the PLG strategy.
Slack, Zoom, and Dropbox are famous examples of PLG done right. In fact, Dropbox was the fastest growing SAAS company to reach $ 1 billion in revenue run rate in 2017. Darius Contractor, previously the growth engineer at Dropbox, pointed out three markers that make the company a strong candidate for the PLG model in a conversation with Openview partners. They are,
Simplicity
Simplicity is when your product is easy to understand without the help of a salesperson. Take the initial example of Notion. It has a simple interface, and the product onboarding is not rocket science. I could explain the product to a colleague, and it got adopted. 
 The Viral Factor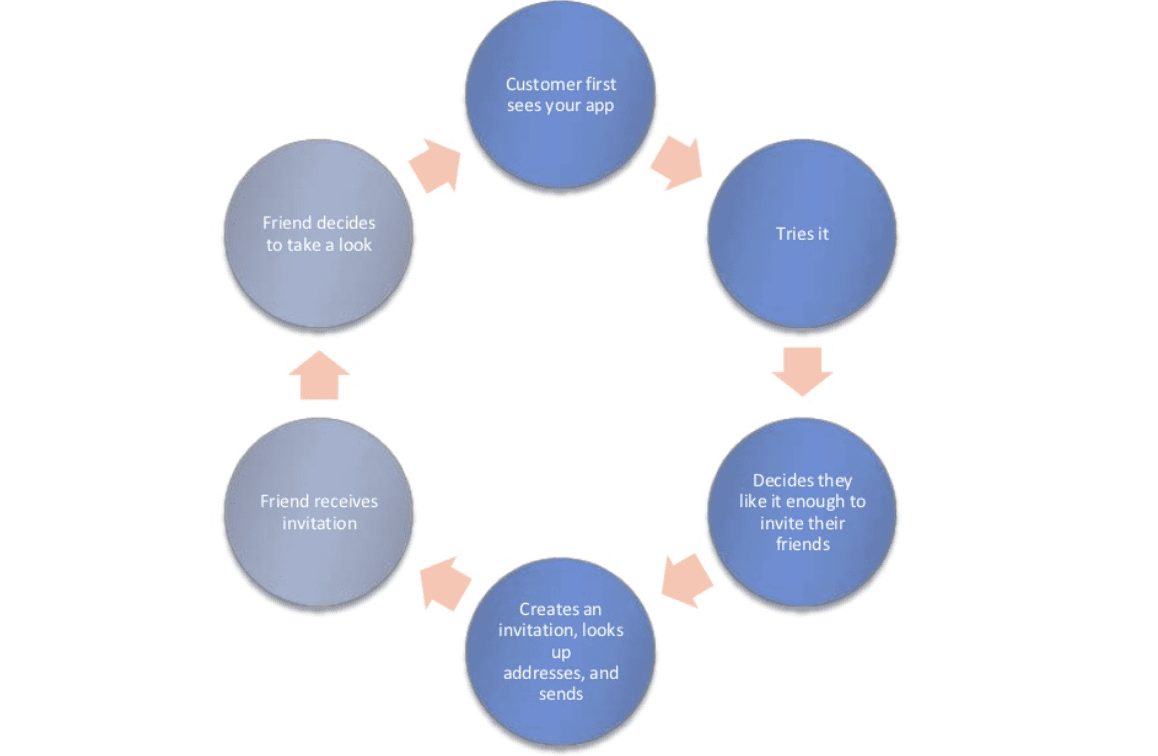 Source: Viral loop (here)
Some products have virality baked into them. A user shares a version of the product with a non-user, and the non-user becomes a user. Viral growth is free and has a compounding effect. Paypal, Typeform, and Dropbox are a few of the companies that use virality to their favor. Vitality can also be boosted with marketing (efforts such as referrals) and understanding and enhancing the user-flow.
Self-serve channel
A growing number of SaaS companies use self-serve freemium products to gain insight into how users navigate and explore the product. This data helps every department provide a customized user experience.
There is no need to fret if you don't check David's 3 boxes, a gradual approach to the PLG model can be made simultaneously as the organization builds more revenue. Many SaaS businesses start with a simple workflow that is sufficient to start the business. However, as they scale, the conversion leaks and inefficiencies begin to drain away the profits.
Chargebee is designed to drive the subscription management engine of high volume self-service SaaS on auto-pilot. Right from delivering a frictionless experience through every moment in your customer's buying journey to minimizing churn, maximizing recovery, and automating finance – Chargebee has you covered. 
Best practices in Product-led growth
After analyzing multiple SaaS companies that follow the product-led business model, we identified four dominant practices among the most successful ones.
 1. Solving end-user pain by obsessing over them
"Beautiful design, friendly mascots, and emoji support in the app aren't enough. You have actually to solve a problem," Blake Bartlet, Partner at Openview 
In today's market, there is no space for buggy, complex, or slow SaaS products. The end-user is kept in the crux, and the product is developed around them. Using all your touch points to gather data to understand and solve the end-users' pain points would convince the customers that they have made the right choice with choosing the software.
In simple words, personalized experience helps to sell. Take the example of Airtable. Airtable is a low-code platform for building collaborative apps. After users create their free account, they ask a few questions in their onboarding process to better understand how the user would use the product.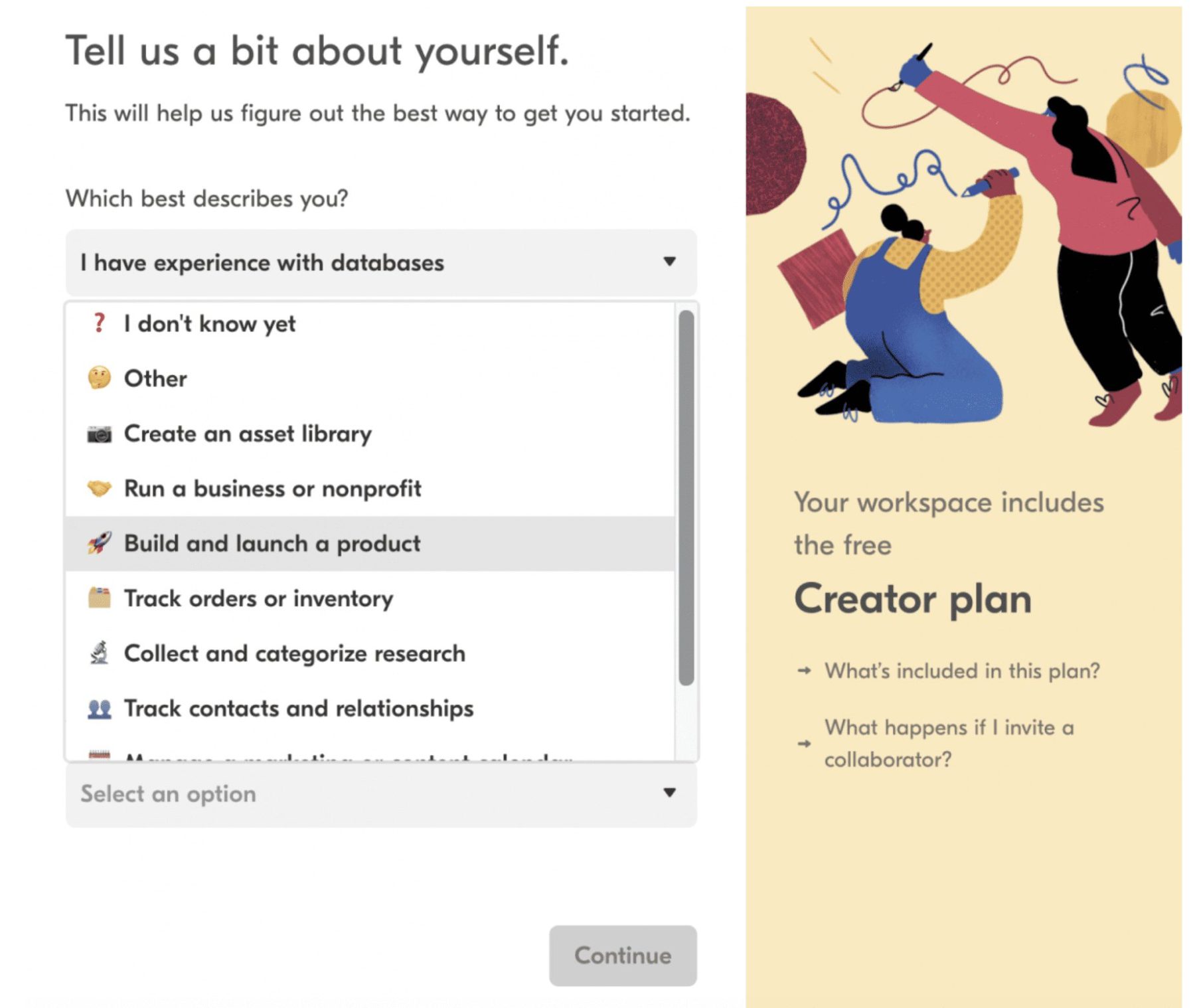 Credits: here
After they make their needs known, Airtable automatically creates a workspace with databases based on past used cases. This helps introduce the product in a non-intimidating way to the user and get them to start working on the software. It also gives the user handy tips on how to use the tool.
If you'd like to dig deeper into SaaS's user experience, take a look at Chargebee's guide to SaaS user-design.  
 2. Frictionless user experience
In a product-led growth model, the product has to be simple and easy to learn and understand. Everyone wants to feel like a pro, and if the initial experience leaves the user more confused than when they started, they will not return to the product. For example, Zoom had a 149% year-over-year growth in fiscal 2018 and 118% growth in 2019. Many people have adopted the biggest reason Zoom is its ease of use of the application – a school kid can attend classes on it and conduct meetings on it.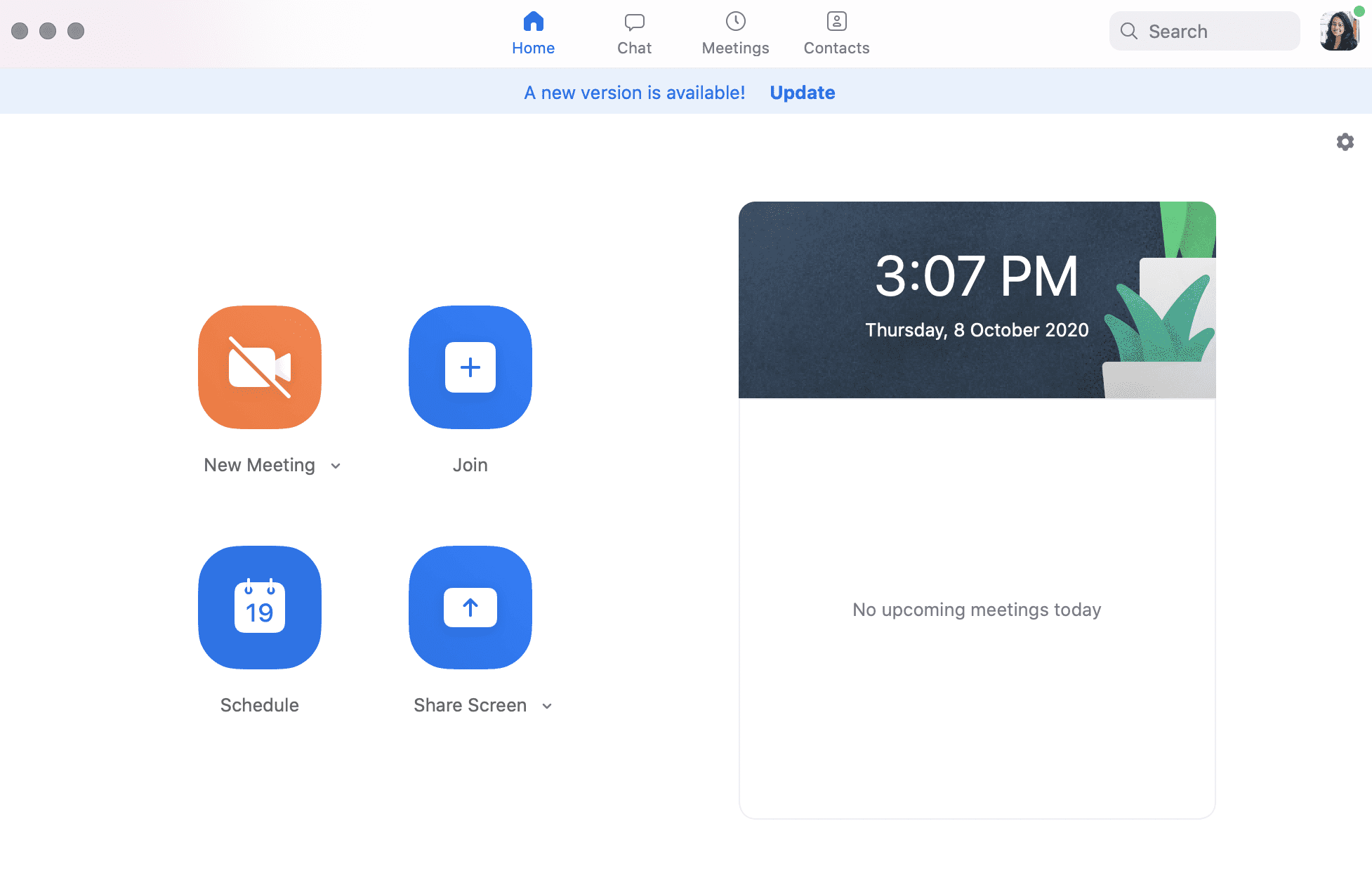 Friction in customer experience can have a massive impact on conversation rates. Take the example of Calendly. Calendly is an online appointment scheduling software. When they approached Chargebee, they faced three major friction points in their workflow. 
Whenever a trial period was over, there was no automated process to collect credit card information and activate the subscription.

While switching to different plans, charges had to be prorated manually 

Customers who wanted to add more users had to contact customer success and wait until their request was processed. 
They used Chargebee plus Stripe integration to automate most of the billing use cases and monetized their free self-serve product by balancing revenue generation and customer growth. You can check out the conversation we had with Calendly about how they used product-led growth to their advantage.
3. Delivering value before paywall builds trust
As consumers, we want to try out the new car or the new dress before making the purchase decision. End-users expect the same from their SaaS products. Letting the product occupy an integral place in the customer's life that they would find it difficult to live without is the level of trust the product should aim for. Freemium and free trials play a huge part here. 
Asana is a task management app that is easy to use and provides multiple shortcuts, integrations, and collaborations that make the management of projects easy. The free plan is for those who are starting with a project. As the team/project scales, it would not be easy to move away from Asana, making it an integral tool.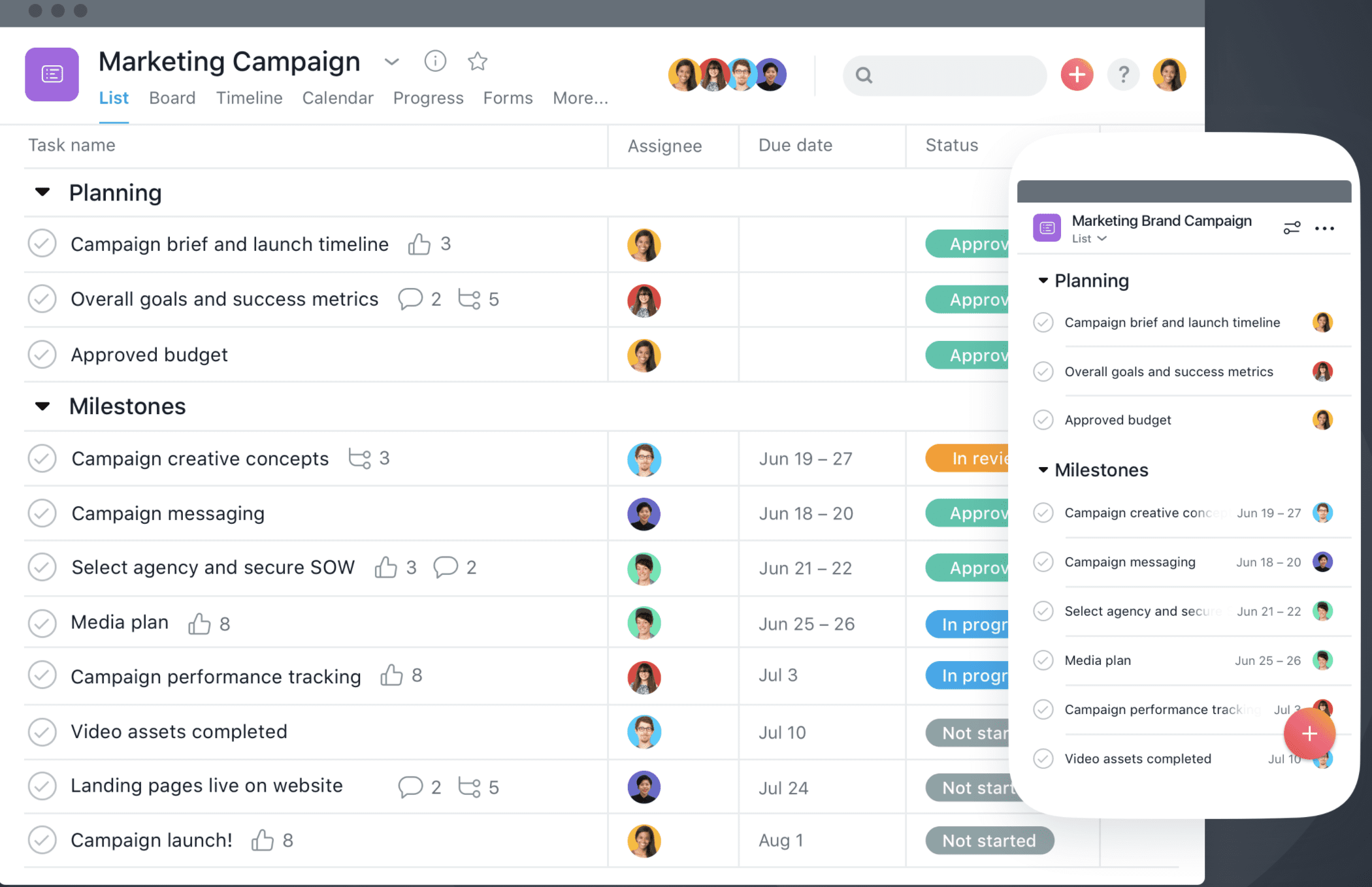 At Chargebee, we use the free trial version to help the end-users explore the product. Before the 14-day free trial ends, the person would have a different perspective on revenue management. Along the way, sales and success professionals are available to help the user if they get stuck in the process.
4. Use key features to drive demand
Your product could boast a vast armory of features, but the user might not be interested in all of them. Different users have different needs, and they would only care about what makes their life more comfortable. Building custom product walk-throughs with data based on user segmentation might increase user engagement and demand.
Hubspot is one of the most powerful marketing automation tools in the market. It helps you track workflows, generate quality leads, nurture them, apply social media automation, and much more. Its key selling point is the free CRM it provides, a simple user interface that would save marketing teams from performing repetitive tasks.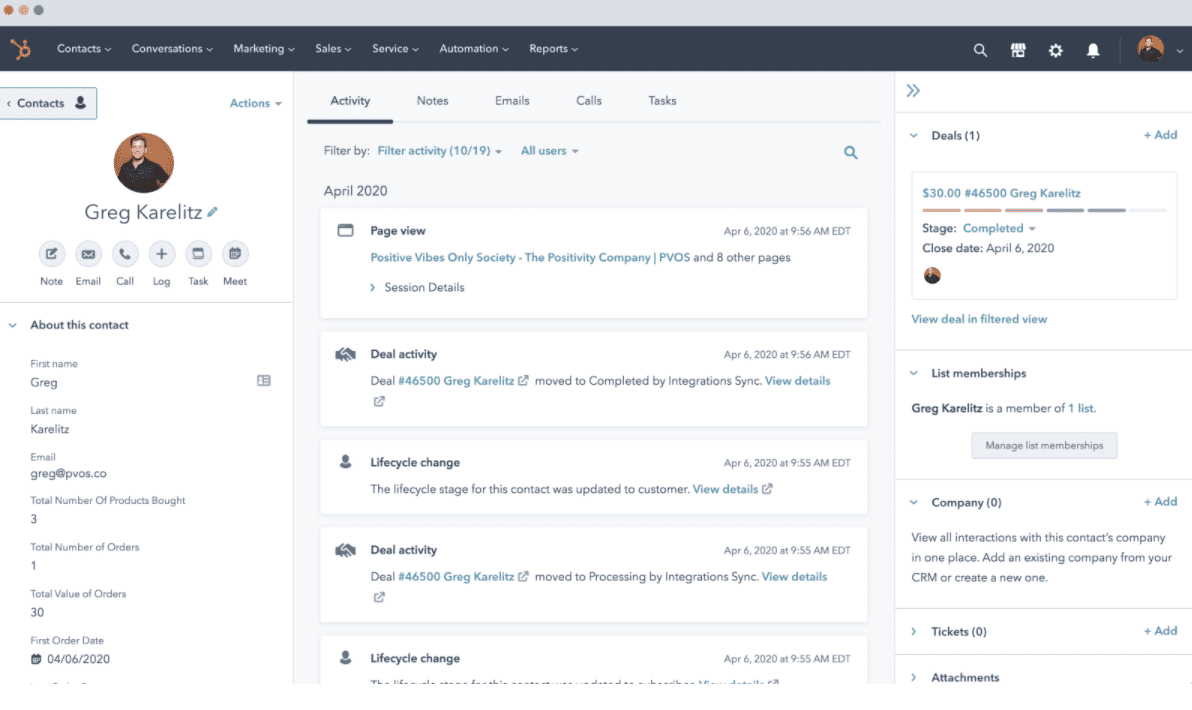 It is indeed true that product-led growth drives the LTV of customers and reduces the CAC. However, a change from an existing sales-driven model to a product-led model cannot happen overnight and would include multiple moving parts. 
Being product-led doesn't mean that your sales and marketing teams have nothing to do. It means that every team is focused on the product which leads to creating a customer-centric organization.
According to Openview Partners, most software companies (90%) augment a free trial or freemium product experience with outreach from sales, support, or success teams.  While there is no one-size-fits-all solution, adopting a product-led model depends on your product's complexity, buyer persona, and behavior. It is a decision you'd have to take for yourself considering the different variables. As always, the key is finding the right balance between the various growth strategies while ensuring that customer experience remains unparalleled.
Get the scoop on what's new