Turning a crisis into a win: Lessons from companies who beat the odds
~ 6 min read | February 3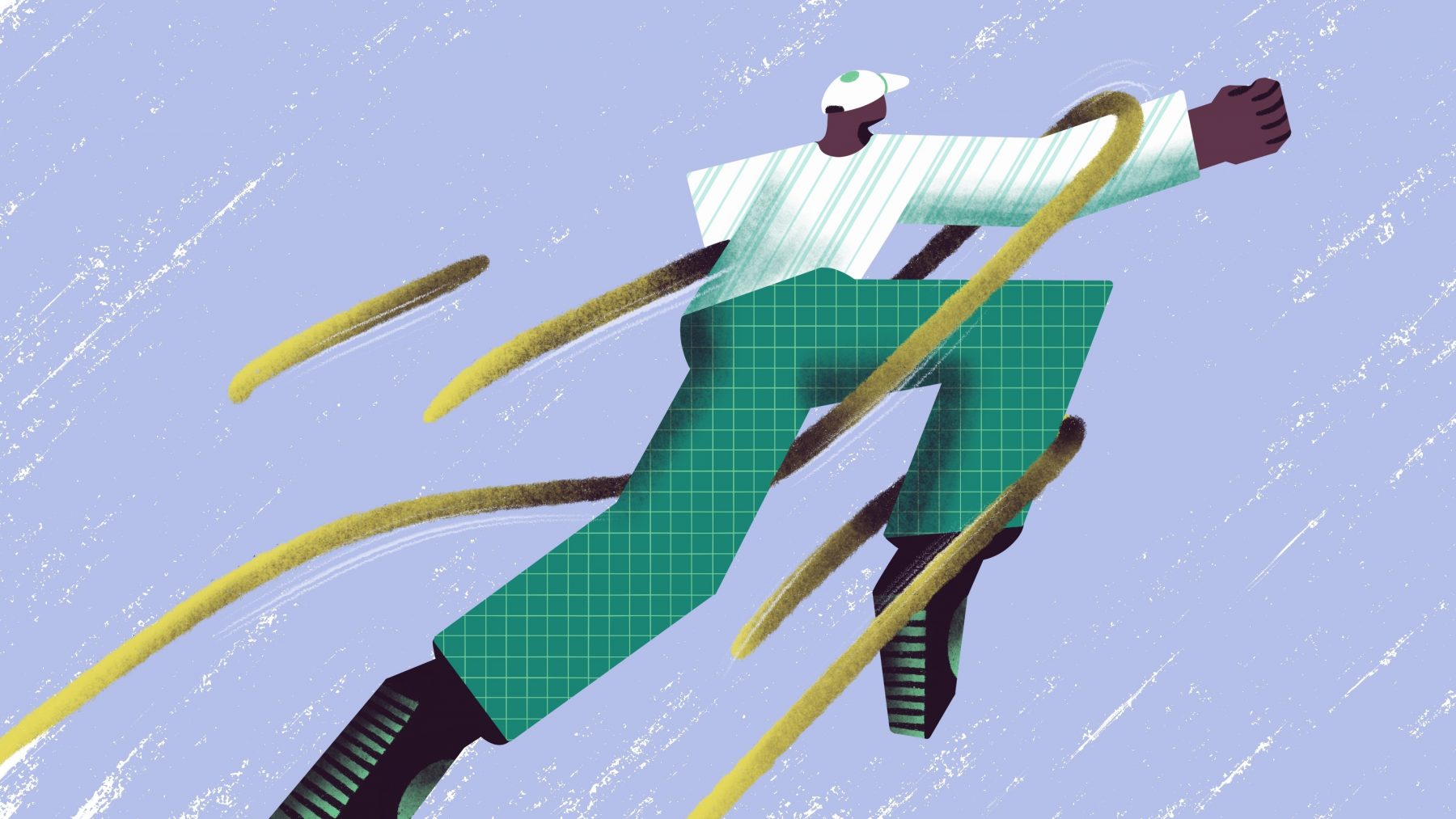 "Never let a good crisis go to waste"-Sir Winston Churchill.
The economic crisis triggered by the pandemic has made survival a challenge for several businesses. In the US alone, nearly 100,000 small businesses have shut down permanently since March. It hasn't spared the biggies as well. Companies like Hertz, JCPenney, Gold's Gym, and LATAM Airlines have filed for bankruptcy. Ranked by assets alone, James Hammond, CEO of New Generation Research, says the magnitude of insolvencies this year has already surpassed that of 2008. Companies in travel and tourism, hospitality, restaurants, events, and fitness spaces bore the pandemic's brunt. But like every dark cloud has a silver lining, for every company that threw the towel in, there were more than a handful of companies who beat the odds to survive and thrive.  
As we celebrate these businesses' tenacity and resilience, we also take a closer look to see what we can learn from their innovative pivots, ingenious thinking, and their ability to navigate change. While each of these businesses has its own unique success story, it came down to their ability to experiment with new business models, adapt to changing consumer behavior, tweak pricing strategies, and reposition the product. 
Experiment with new business models
The restaurant business was probably one of the worst-hit by the pandemic. OpenTable predicts one in four restaurants that have shut down won't reopen. COVID-19 has changed the industry landscape forcing businesses to adapt and experiment with new business models such as subscriptions. 
The US-based restaurant chain Panera Bread was the first to launch a coffee subscription in March this year just before the onset of the pandemic. Some 750,000 customers have signed up for the unlimited $8.99 monthly coffee subscription, giving the chain a much-needed revenue boost during the pandemic.
"Our hypothesis is that recurring revenue based on subscription makes a lot of sense," chief brand and concept officer Eduardo Luz told Adweek. "I believe part of our future is going to involve recurring revenue or subscription-based revenue, which is new to the restaurant world.
The British sandwich and coffee chain Pret a Manger followed suit and recently announced a £20 monthly subscription offering up to five drinks a day. The subscription service was launched after seeing its online sales increase tenfold during the pandemic. Pret notched up 16,500 subscriptions on its first day and is hopeful that incremental traffic will lead to more food purchases and higher profits.
From groceries and meal-kits to unlimited coffee, consumers are increasingly willing to sign up for new subscriptions. For companies in the restaurant business, the predictability of recurring revenue adds the much-needed resilience to their business model. It assures them of a long stint in an otherwise high mortality business.  
Be a customer-first organization.
Gartner says companies that take proactive steps to address customer concerns and protect their safety and financial confidence will earn substantial reputational benefits in such volatile times. Makespace will vouch for that.
MakeSpace revolutionized the self-storage industry with a customer-first platform, powered by technology.The company had expanded from 4 markets in 2019 to 31 markets in early 2020. Then the pandemic happened.
 Unlike other software companies, MakeSpace's challenge was unique. Matthew Busel, Product Manager, MakeSpace, explains, "In our business, we send people to our customers' homes, so for us, the coronavirus was a huge challenge. Our number one priority was to protect our customers and team. We introduced curbside pick-up where the customers leave their stuff outside and we then take if from there to ease their concerns. It would have usually taken weeks for us to launch this, but we had to react in days given the situation. We had built a lot of trust with the customers and team, and to keep the trust, we had ensured that we were putting people in safe positions all the time." 
The desire to provide customers the best possible experience made MakeSpace realize that they had to switch from our homegrown billing system to something more scalable. That's when they decided to go with Chargebee in 2019.
Having invested in a subscription revenue infrastructure early, Makespace could rapidly expand into new markets and instantly launch its on-demand storage solutions for businesses when the offices shut down during the pandemic. Despite the initial uncertainties, MakeSpace managed to emerge stronger, seeing a 30 percent to 50 percent growth on a month-to-month basis. The company plans to expand another 20 markets by the end of the year.
Pivot don't pause
Rise Vision provides software for digital displays. The company primarily focused on education, which formed 50% of its MRR. They have an extensive library of templates that they provide to schools. They are easy to update and ensure that content remains fresh. Whether it was digital signage for schools, businesses, warehouses, or government offices, the challenge for Rise Vision was that you had to be there to see it.
With millions staying at home, Rise Vision had to think of another way to reach consumers. So, they came up with chrome extensions. Earlier, their customers could share content to their digital signage, website, or intranet. With the chrome extension, they could now share the same content on the digital display every time they open a new tab. 'We acted extremely fast. We just pivoted. We asked ourselves, what does this challenge make possible, and how can we take advantage of this opportunity," says Debbie Barrafato, CFO, Rise Vision.
Within weeks, the company had identified its new product focus, reset its strategic goals, and doubled its cash runway by securing a line of credit, putting it in a position of strength, and the ability to ride out the storm. 
Make data your friend
Before the pandemic struck, B2B content marketing firm, Animalz was set for growth in 2020 after streamlining its financial ops and building its middle management tier. However, once the pandemic broke out, the firm went from growth to survival mode as customers started to conserve cash. Their accounts receivable saw an increase of 5x while budget-related churn and downgrades doubled. "The stress of a decrease in revenue was a forcing function to create change across our leadership team," Haley Bryant, COO, Animalz.
Using data from Chargebee, the company was able identify customers and prospects who had enough cash runway and were looking to invest in content. They began actively nurturing those relationships. They also focused on retaining customers offering Flexi payments and products designed for a more expansive budget.
They pushed for long-term contracts to improve their overall cash position. "The systems we have built in the last few months let us see problems and answer the big questions faster, improving our agility and responsiveness. It has put us back on track to meet our original goal for 2020," says Haley.
Despite being thrown into the deep end, businesses have found a way to survive through business model innovations, finding new ways of working with customers, and using technology to their advantage. Every crisis is an opportunity to learn and reinvent the business. 
After all, what doesn't kill you only makes you stronger! 
Get the scoop on what's new