A Professor's Fish, The Winner Takes It All Myth, and 4 Acts of SaaS Brilliance
~ 13 min read | September 11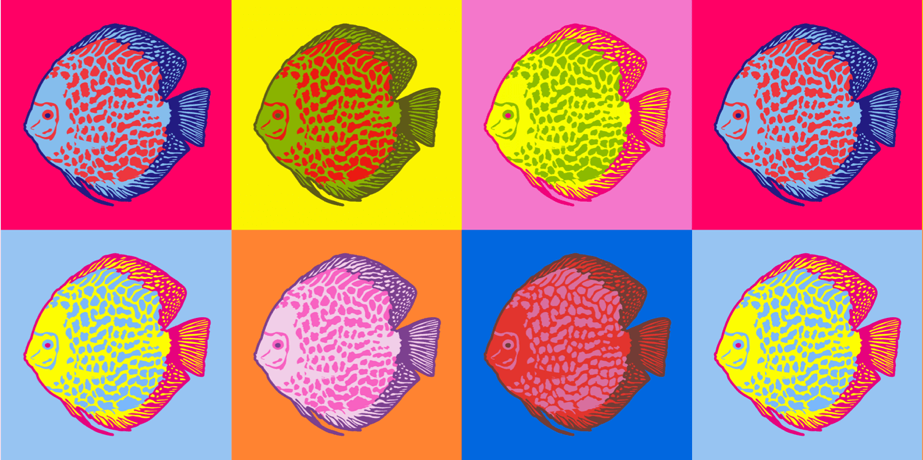 Again, and again, and again. An instruction was uttered in a laboratory at Harvard University. It had but two sets of recipients. Students who had enrolled to learn natural history, and animal specimens preserved in huge glass bottles.
The source of the instruction was a Swiss-born man with a typical European physiognomy. Who was, in a particular order, a biologist, a physician, a geologist, and a professor known as Louis Agassiz. Professor Agassiz would present his students with a fish, instruct them to "look at it" and describe what they'd seen.

"look at it"
Professor Agassiz would say
They were locked in a room without any optical instruments except for their eyes.  All they had was time, and an instruction that had began to whirr. They would ponder for hours, come up with nothing, and eventually succumb to mute astonishment.
But things would change with time. Scales will exhibit patterns that didn't exist at the outset. Commonalities with other species will become apparent. As a student went on to describe, when asked if he saw anything but a fish, "I am certain I do not, but I see how little I saw before."
What we see at first, isn't all there is. Important connections cannot be made if we just rely on the information sprawling at the surface.
This lesson transcends that laboratory. Prolific author and historian, David McCullough has conferred "look at your fish." as a motto for his desk, and his work. It acts as a reminder for times when he isn't looking hard enough, as he described in an interview:
Insight comes, more often than not, from looking at what's been on the table all along, in front of everybody, rather than from discovering something new.

The lesson is as true for businesses.
The din of headlines seldom fails to grasp our attention, and it seldom succeeds at expanding our understanding. Our grasp of a subject must spring from our own research.
The task might appear a tad Sisyphean in nature. But it isn't so.
As SaaS pervades the enterprise world; needs, both old and new, will develop segments that can be solved better. Each department will thrive with a set of tools, that'll collectively help them tend to the fringe tasks, and the routine ones.
Thus, Horizontal SaaS categories will birth untold opportunities. As Tom Tunguz wrote, there's a possible downside to this advantage, "Startups may find it increasingly challenging to win a disproportionate share of the market." But he also noted that "these are tractable challenges in the market that values piecing together an optimal software stack."
For those of us who've come to decry market saturation, there's hope. No winner has taken it all. If we are willing to look hard enough, a category, dear friend, is never dead.
This post is neither an analysis, nor a comparison. It's a brief account of how 4 different SaaS companies were built by different people, with different approaches, in the same space, over the span of the last two decades.
Act I – Eloqua
Mark Organ sets out on his first entrepreneurial venture, peddles drugs from his parents' cabinet. In his next outing, distributes censored cinema of a certain kind.
Nears his adolescence, sells door to door custom software and paints walls in Toronto. One day, receives a copy of 'How to Win Friends and Influence People' from his grandfather.
His Parents think he'd make a good doctor. So, he joins Northwestern University to get a PhD in Neuroscience. Responds to a Keats-esque urge, settles at masters, instead.
Does management consulting at Bain and Company and ends up talking to hundreds of sales reps. This experience leaves him hyper aware of the huge gap between good leads and sales reps. He decides to bridge the gap.
Keeps his consulting job. Raises funds from an internal network of investors to build Eloqua with two co-founders, Steven Woods and Abe Wagner. Mark becomes the President, CEO, and the first sales rep.
Those early door-to-door sales and cold-calling experiences were extremely valuable. They made me really tough and willing to accept rejection.

They ship the first version of the product. A way for website visitors to connect with sales reps through a simple chat box. That's all. The chat box fizzles. Soon, they add an email engine, and also start tracking the prospects' behaviour on websites. These changes get them to a "moderately" viable product.
Rough times follow. Bankruptcy presents itself as an option four times. They hustle, and clinch unimaginable deals. In one of them, a client pays for the software with their stationary budget. Eloqua continues to grow at 75% year over year.
In 2004, a request from a customer leads to a new feature, and marketing automation is built into the product. A category is carved and their growth takes off. Next year arrives. They raise their first venture capital round. Another year passes. Mark leaves the company. Joe Payne joins as CEO.
Five years later. They go public. Soon, Oracle acquires them for $871m.
---
Act II – Hubspot
It's the early nineties. Dharmesh Shah, a twenty something programmer works for a large technology company. Finds his work uninteresting, decides to continue.
Then, one day, he proposes an idea to the management. A better way of moving data between two financial systems. They say no.
Leaves the large technology company to pursue his idea full time, and starts Pyramid Digital Solutions in April 1994. Next month, Ziff-Davis Press publishes How to Use the Internet. Goes on to build a business with a $15m annual run rate. In 2005, sells it to the same large technology company that he had worked for.
Returns to MIT to get his masters, thinks being a Professor would be a fine career choice. Works on a thesis, calls it On Startups. Launches a blog, OnStartups.com, in a quest for real feedback on his thesis. Interviews Jason Fried and other founders he admires.
Meets a college senior named Brian Halligan. A veteran at old-school marketing, Brian advises startups on sales and distribution. Both of them bounce around business ideas. One idea sticks for some time. A lightweight CRM for small businesses. They ditch it to go after another idea.
As Onstartups.com's traffic soars, they begin to think, why can't businesses use the same approach as Dharmesh's blog to spur interesting conversations and generate leads. In a mental bonfire of the old ways of marketing, a new thesis arises –
Outbound marketing kind of sucks. Outbound marketing kills kittens. And inbound marketing, pulling people in organically, is the path to truth and justice.

In June 2006, this thesis gets limbs. Dharmesh and Brian launch Hubspot
Two months later. The Hubspot blog goes live, Dharmesh lays out the motif behind the blog which is to help businesses in "Surviving and Succeeding In A Web 2.0 World."
Mark Roberge, Hubspot's first hire, the guy who plays inbound marketing in Dude, Cold Calling Is For Losers, builds a structure to scale their sales prowess
The blog doesn't pull their inbound efforts alone. They build a free tool. A website grader that lets people see how their sites are performing. It's a hit. 4 million websites get graded over the course of the next five years.
In October 2014, few members of the team are seen sporting orange sunglasses, Dharmesh wears pants, rings a bell, and Hubspot goes public.
---
Act III – Marketo
A young Phil Fernandez receives a gift from his father, a 2 volume set of How Things Work. It temporarily satiates his curiosity, leaves him wanting more. He learns to sculpt and paint, artistry really gets his synaptic proteins going.
It's the seventies. Floppy disks are the new new thing. Phil gets a job as a computer programmer at his high school.
Heads to California. Surfs a bit, and then a little more. Attends Stanford in 1978, writes to college folks, to request them to consider his penchant for programming languages instead of foreign languages, required for taking up History. They agree.
Joins his first startup at 21, witnesses their IPO in the next two years. Later, he gets an offer from a two year old, fast growing startup, co-founded by a husband and wife team, called Cisco Systems. Thinks the market for routers isn't big enough. Declines the offer.
Stays at the heart of growth in different enterprise companies over the next decade. It's 1999, when he joins as employee no. 30 at Epiphany, a company that builds marketing software for big companies. The dot com bubble gets punctured. And he notices an underserved market.
There was a new point of view that there was a whole new software company being built in the enterprise space where success was the race to 100,000 customers, not the race to 1,000 customers. You can build a velocity business in that environment.

In October 2006, he gets together with two of his colleagues from Epiphany, Jon Miller and David Morandi, to start Marketo.
They raise funds. Jon starts blogging. Writes about trends, budgets, branding, and all things B2B marketing. As the product gets built, Jon develops a following of educated prospects. They launch Marketo's beta in late 2007, wind up with 70 paying customers by next year. Aggressive growth ensues.
In May 2013, they do an $80m IPO, trade as MKTO on NASDAQ. A great finish. But Phil thinks otherwise –
If this were a baseball game, we wouldn't just be in the first inning. We're just packing our bags to go to spring training.

Act IV – Pardot
It's 1986. Somewhere in Tallahassee, Florida. A 6 year old, David Cummings, comes up with his first business idea. A massage therapy service with a niche audience, his family members, charges them 5 cents a minute. Gets a tad older, identifies the next potential market, this time, kids in the neighbourhood. A new venture? You bet. A miniature golf course.
Goes on to start more companies. The first one is called Mascon Enterprises, where he builds shareware software, borrows its name from an abbreviation of a term used in astrophysics. Next, he starts Hannon Hill, a content management software, names it after the street where his childhood was spent.
Then, he recruits Adam Blitzer, a classmate of his from Duke, as co-founder. To work on a new company. They name it, Pardot. A latvian word. Translates: to market or to sell.
The idea "was taking all of the headaches that [he] had personally running sales and marketing for [his] software company…" and making processes "much more efficient using technology."
They start building a pay-per-click bidding platform for B2B companies to buy leads. They pivot within the first two months. As they realize that the core of the product, the technology that helped them nurture the leads, could be a great product in itself. A tough market to get into, of course.
Markets aren't what they appear on the outside. On the outside, it looks like there are 10 different competitors all doing the same thing, speaking the same language, and targeting the same group of businesses. In reality, each competitor has their own strengths and weaknesses and targets a slightly different segment of the market.

They launch in late 2007, and take the Salesforce route, with a per user pricing model. Shift to an account based pricing after a few months. Variations in price levels follow but the model remains the same.
They drink their own šampanietis, and perfect the product by being power users themselves.
A customer extols this fact in her Quora answer –
Pardot team had BY FAR the best marketing/sales execution using their own product. They ate their own dog food and made it look very tasty to customers who were paying attention.

It's 2010. Growth rate attains a modest 42,000%. Yes. That's a comma. 30 VC pitches later, bootstrapped growth makes even more sense to them.
After receiving a phone call, David kickstarts Project Duke in stealth mode. Feels the usual tug of negotiation discussions. Eventually agrees. ExactTarget acquires Pardot for $100m.
---
Notable. Aren't they? Same damn market.
But this market must be done, now, for good. We're probably well past the glorious days of yore. But we aren't. There are 1876 companies in the marketing technology space.
Maybe, it's something about this particular market, then?
Okay. Let's consider the help desk space. There's Zendesk that went public last year. Then, there's Freshdesk. They recently crossed 50,000 customers. Then, there are Help Scout and Groove. They're growing in the same market with their solutions.
Here's another SaaS category.
Ever heard of Edgar? It's a social media scheduling tool. But that's what Buffer does. And Sprout Social. And Hootsuite. And others.
Edgar went from zero to $100,000 in MRR in 11 months. Here's Edgar's co-founder and social media maverick, Laura Roeder, on competitive SaaS markets –
It's not a winner take all. It really isn't. When your market is small businesses, there will always be customers for you if you're solving a problem. I always look at MailChimp.They get 6000 new signups every day. And there's so much competition for MailChimp. They're not getting everyone. That's a really competitive market, and there are tons of other profitable companies in it. It's a great example that there's plenty of room for all different businesses.

That right there is the penultimate word on the subject, straight from a founder who is in the trenches. Her MailChimp reference calls to mind what Nathan Barry has built at ConvertKit, an email marketing product for professional bloggers. He believes that it's the hardest thing he has ever done. But he's running with it.
Have you spotted a problem in a market, you're vexing about? Can you see how a new product could solve it better? And you find out that there're all these companies already doing what you want to do. Look again. Is that really the case? Are you looking hard enough?
A category with multiple players doesn't exactly seem to possess the air of an uncharted wilderness that entrepreneurs so often crave for. But as above examples illustrate, sometimes it's worth bucking conventional circuitry to realize that isn't the case.
And those who were seen dancing were thought to be insane by those who could not hear the music.

llustrations by Praveen Francis – Between his micron pen, and a sheet of paper, reside beautiful sketches practicing soliloquy, until they're called on stage.
Reference
http://growtheverywhere.com/growth-everywhere-interview/mark-organ/
https://www.youtube.com/watch?v=0Bsy0f9RPHY
http://www.forbes.com/sites/forrester/2012/12/20/oracle-acquires-eloqua-a-do-over-for-the-era-of-digital-disruption/
http://blog.hubspot.com/blog/tabid/6307/bid/56/Small-Business-Hub-Internet-Marketing-Blog-Surviving-and-Succeeding-In-A-Web-2-0-World.aspx
http://mixergy.com/interviews/dharmesh-shah/
http://blog.hubspot.com/blog/tabid/6307/bid/54/Blue-Ocean-Strategy-A-Small-Business-Case-Study.aspx
http://www.sramanamitra.com/2014/10/08/how-marketo-built-a-billion-dollar-saas-company/
http://www.marketingautomationsoftware.com/blog/executive-interview-series-marketo-1121510/
http://www.forbes.com/sites/brucerogers/2013/06/20/marketo-ceo-phil-fernandez-knows-whats-important-to-cmos/
http://growtheverywhere.com/growth-everywhere-interview/jon-miller-marketo-content-funnel/
https://www.youtube.com/watch?v=eC5LTQVkZXU
https://vimeo.com/57891810
https://www.youtube.com/watch?v=_szM7wyiqrU
http://davidcummings.org/2014/10/17/the-market-opportunity-for-marketing-automation-in-2009/
http://davidcummings.org/2013/07/19/pardots-pricing-progression-through-the-years/
http://davidcummings.org/2012/11/17/key-moments-in-the-life-of-pardot/
Get the scoop on what's new