Willing to be the technical face of Chargebee?
Part subscription billing educators, part recurring revenue consultants, and part Chargebee advocates, the Presales team bridges the gap between the solution that Chargebee is building and the problem that the world is solving with it.
We help prospects address their challenges by providing creative, out-of-the-box solutions and ensure we are a part of the customer journey from the initial enquiry phase up until their historical data is migrated to Chargebee
Building a solution means
Asking incisive questions
So we're attacking the root of a problem. Going deep so that we know the 'why' behind every request means we're never offering perfunctory solutions.
Being proactive about problems
So our solutions work in the long term. With the understanding that businesses are ever evolving, solving problems so that solutions work six or twelve months down the line means seeing more than a few steps ahead.
And never saying no
So our customers are always happy. It's not always the case that Chargebee can address a problem directly, but that doesn't mean a solution isn't possible with a little bit of creativity.
We hope you've got
An impeccable set of communication skills.
People skills. You will be the technical face of Chargebee when interacting with customers.
The patience to see a problem through, even if a solution doesn't always seem possible.
Excellent problem solving skills including the ability to think creatively.
On a typical day you might
Grapple with customer queries
The Presales team helps customers get all that they can out of Chargebee. Working in Presales means developing a deep understanding of a customer's problems and pain points and expressing complete mastery over Chargebee so it can be tailored to suit the need of the hour.
Engage with the product and engineering teams
The Presales team works closely with the engineering team and product teams, forwarding requests, feedback on experience, and tweaks to existing features.
Research new developments in
SaaS and SaaS products
Apart from a command over Chargebee, excellence in Presales also means developing and maintaining an understanding of the subscription business playing field, including the ins and outs of subscription billing, web APIs, and what it takes to grow an online business.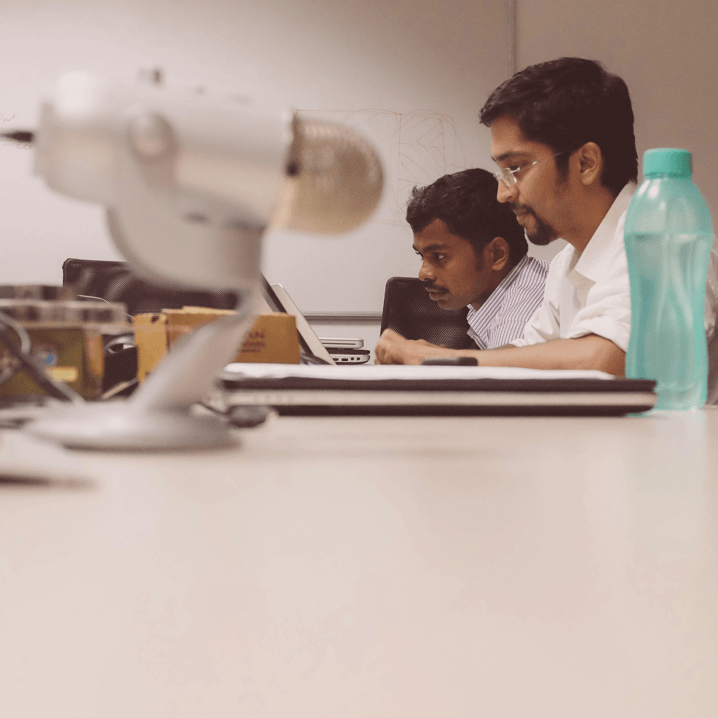 Give customer perspective a voice
Speaking to new and existing customers every day means our Presales members develop a unique understanding of how to meet customer need. An insight that is invaluable to engineers building and ideating through new features.
You'll have an opportunity to develop an understanding of online business, to hone your communication skills, and work with a team that never gives up on a customer, ever.
Chargebee might be the opportunity you're looking for
If you're interested in how subscription businesses can get more efficient.
If you're hungry to give and receive feedback, fully understanding that challenging perspectives are the only way that you can grow.
If you can bring empathy to problem solving.
If this sounds interesting but you're not sure you'll tick all the boxes, apply anyway! There's tons of room to grow at Chargebee.
Let's talk
apply with your résumé to get
the conversation started