Revenue Arrangement
Overview
Revenue plans are key to your sales order records that help understand how RevRec calculates revenue. You can drill down and view the cumulative revenue arrangement for the sales orders over time and the revenue allocation across all products within the sales order, as you see fit.
Understanding your revenue plans and their accounting
Once a sales order record is added to your RevRec site, a revenue plan is automatically created using the configured accounting rules. The sales orders that have revenue plans are marked as ACTIVE.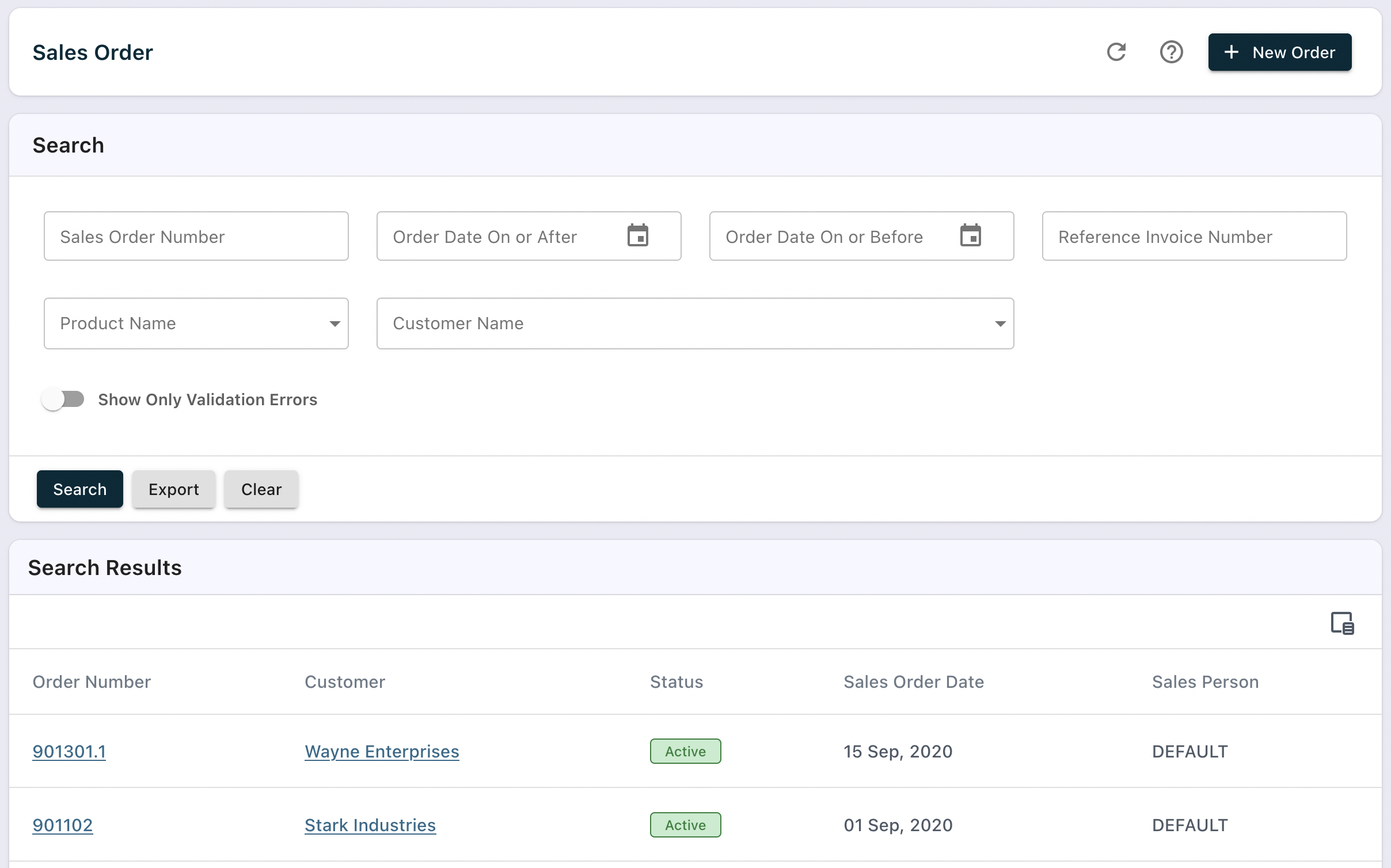 Viewing the Revenue Arrangements
To view the Revenue arrangement for a sales order, click open the Sales Order record and click Arrangements to view the revenue arrangement.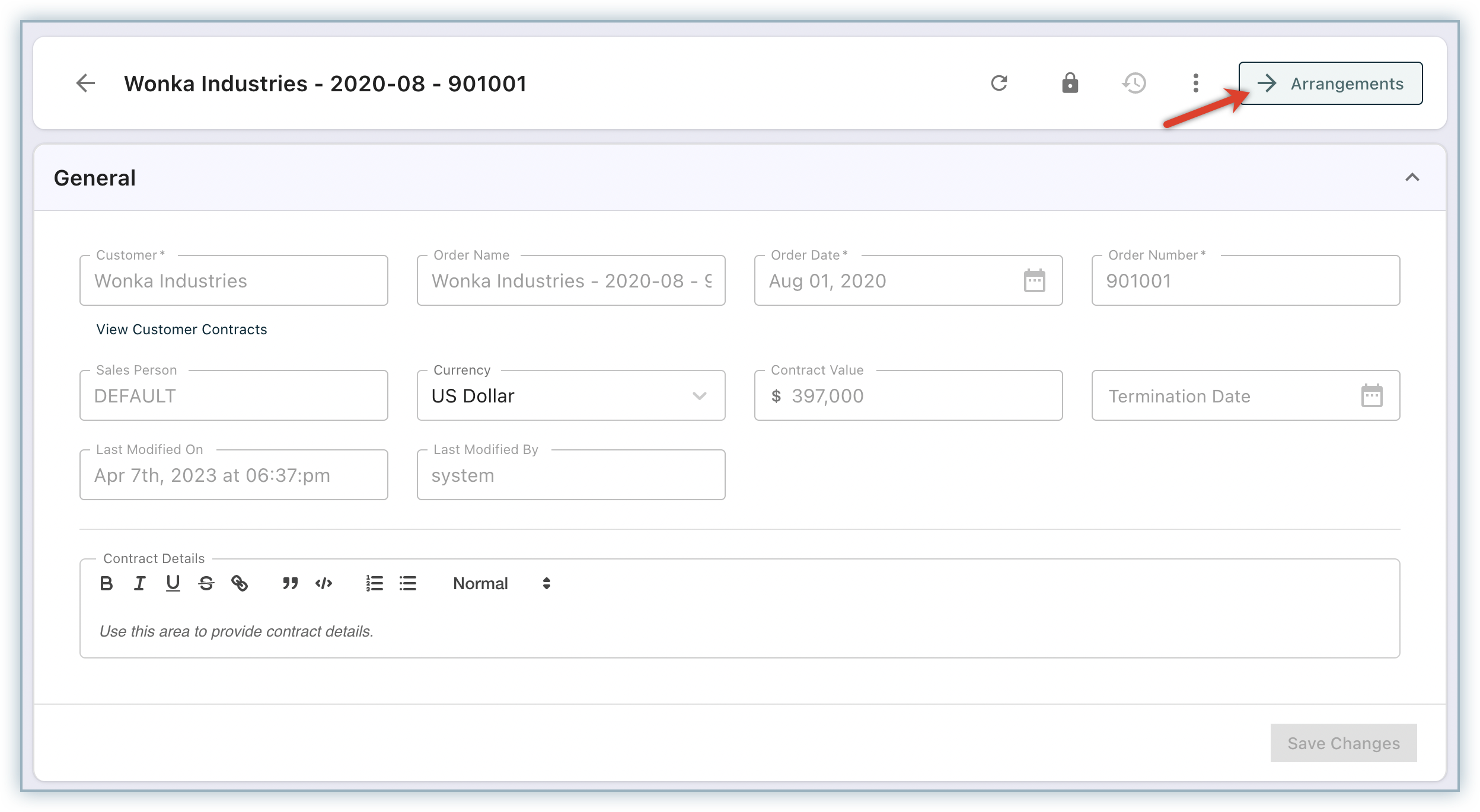 Revenue Elements
On the Arrangements page, you can view the revenue allocation by expanding the Revenue Elements section.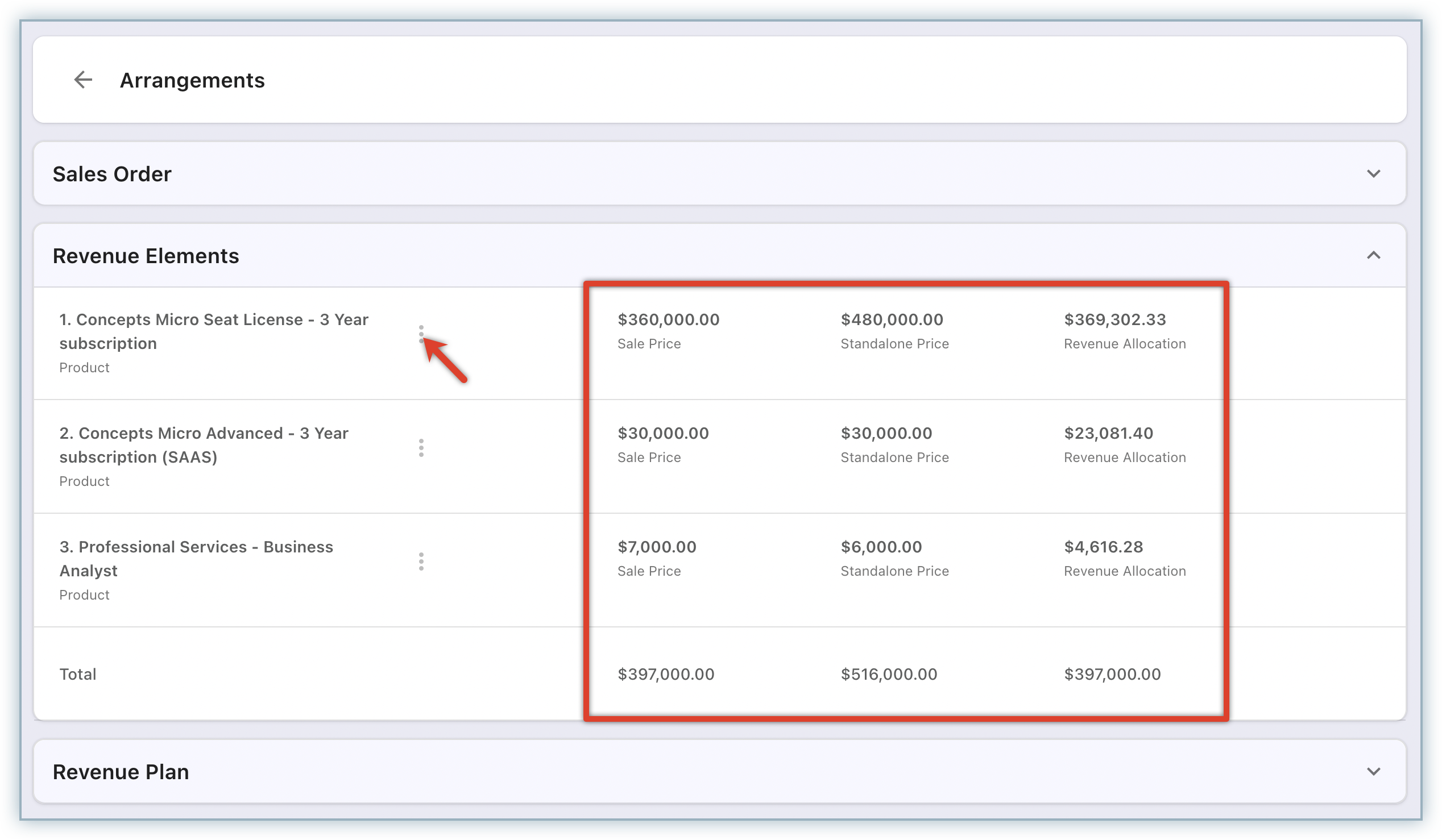 Revenue is allocated to the products in the sales order based on the Sale Price, and the Standalone Selling Price configured for the respective products. Click the ellipsis icon next to each product to view the revenue calculations in detail.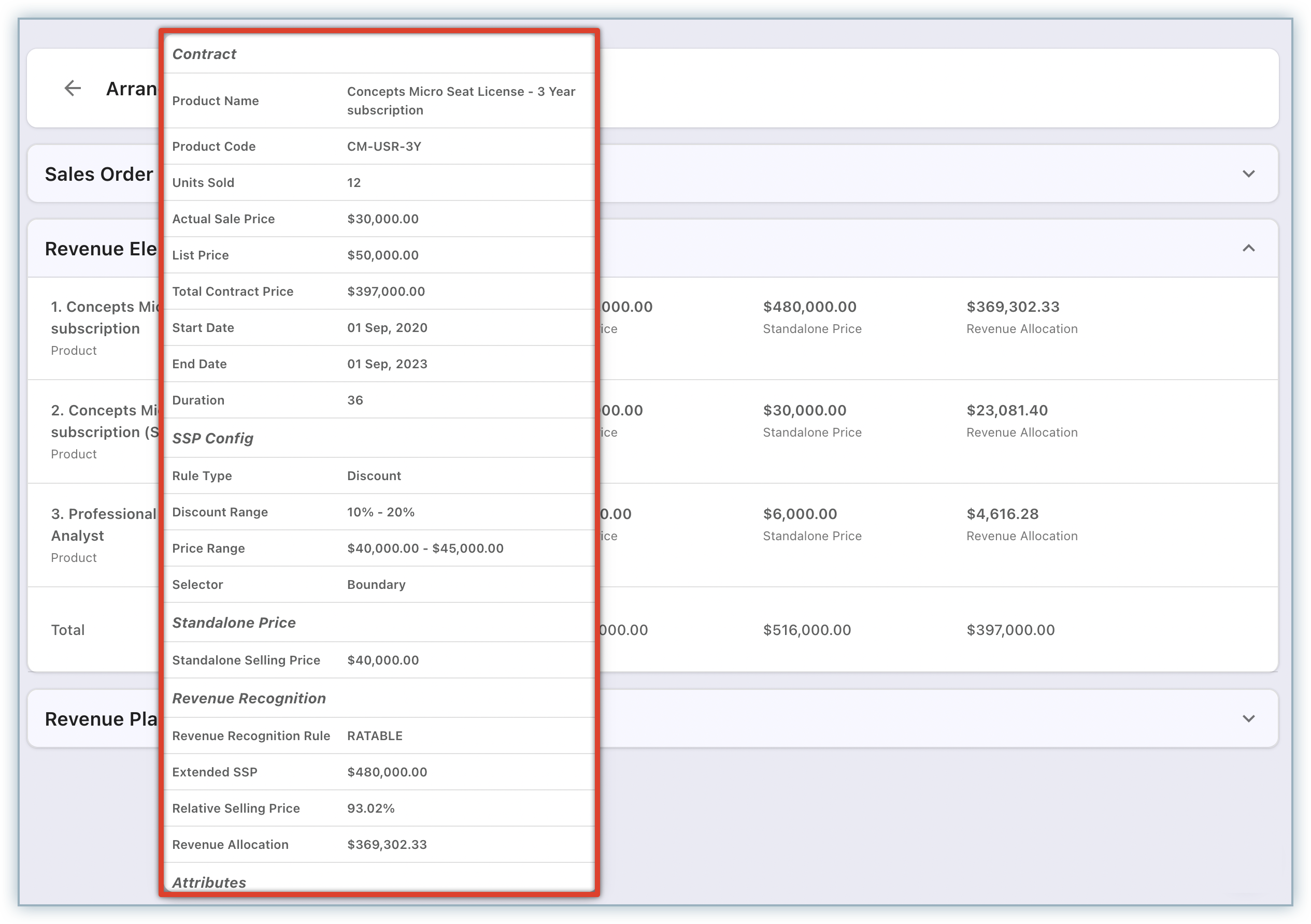 The popup displays a clear breakup of the associated product details and contract period, along with the SSP configuration, Standalone Price, and Revenue Recognition Rule.
The Relative Selling Price percentage is calculated from the Standalone Price of the Product line item and the Total Standalone Price. It is then applied to the Total Contract Price to arrive at the revenue allocation for the respective line item.
Revenue Plan
Click the Revenue Plan section to view the revenue schedule for the sales orders accumulative or for each product. You can either view it graphically over time, or you can flip the "Graph" toggle to see it as numbers. Use the Product(s) drop-down to view the plan for specific products.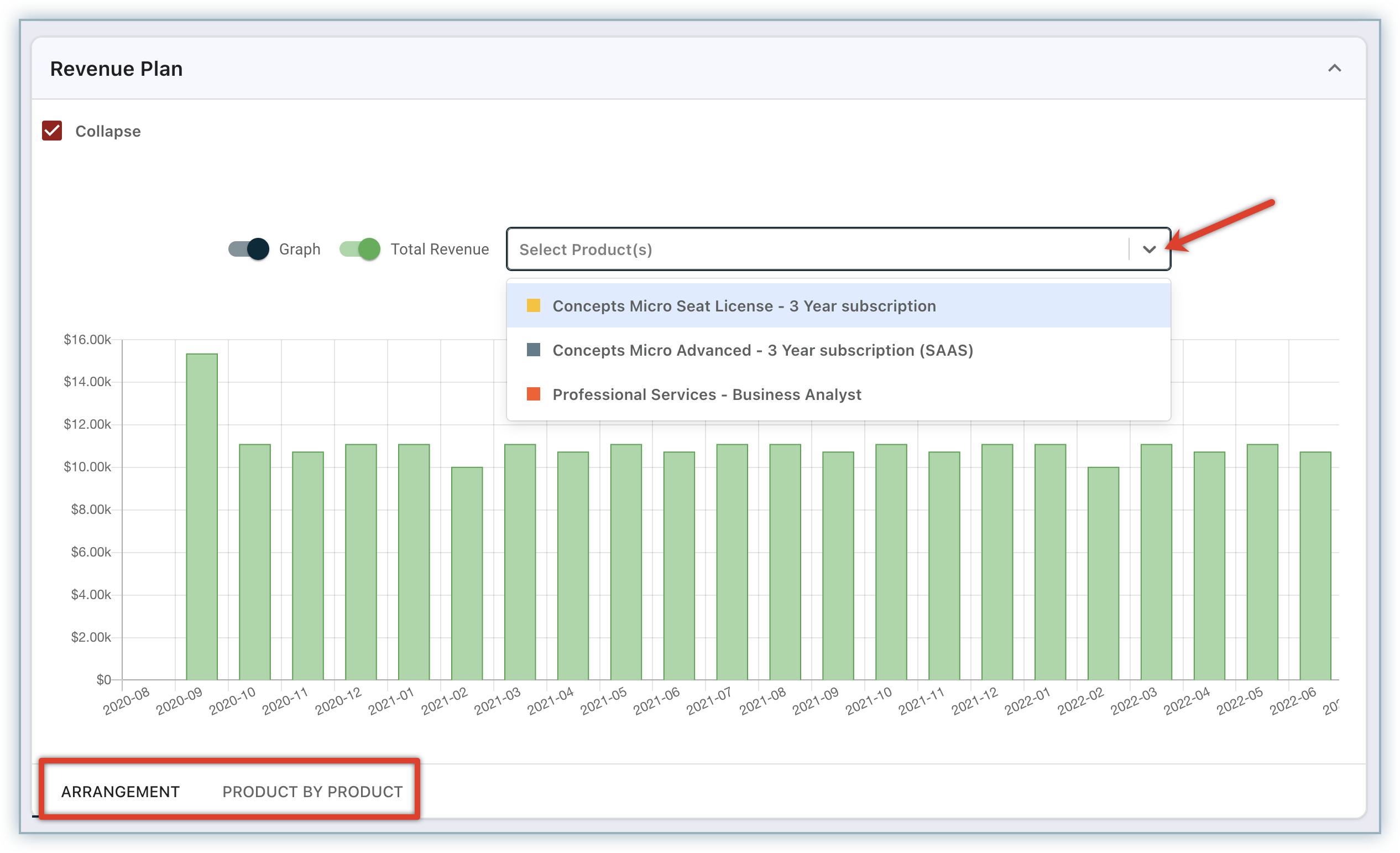 You can also switch to the Product by Product tab to view the revenue schedule for each product.