Using Chargebee Docs Effectively
Overview
Chargebee offers you a great subscription management and recurring billing software, and comprehensive documentation to help you get started and make the most of it for your business. Here are some quick pointers that will help you use Chargebee documentation more effectively.
Contextual Documentation
We are highly cognizant of your time and efforts while using Chargebee docs, and we would love for you to have the best and the most contextual experience while reading our docs. Click Login from any documentation page to see relevant information that could help you save a lot of time and understand what is available on your site, and what is not. Watch out for these quick callouts for features that are only accessible on certain Chargebee plans. The callouts tell you whether the feature is enabled or if certain steps are required for enabling it.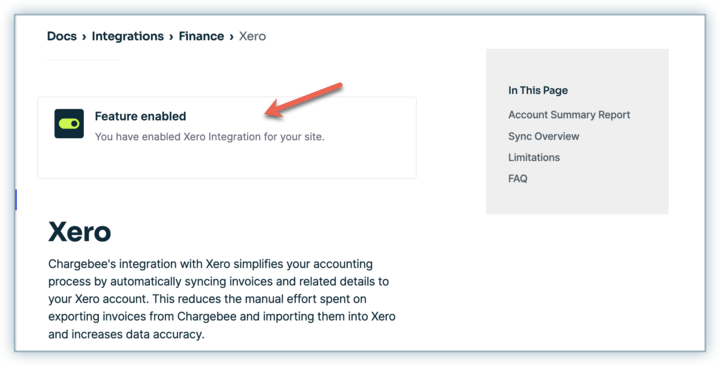 Documentation Versioning
We have recently launched Product Catalog 2.0, an all-new version of the Chargebee site that redefines how you manage your product catalog and subscriptions. The documentation has two versions, one each for Product Catalog 1.0 and 2.0. Click Login from any documentation page to see the version applicable to your site. You can switch between documentation versions by using the version dropdown on the top left.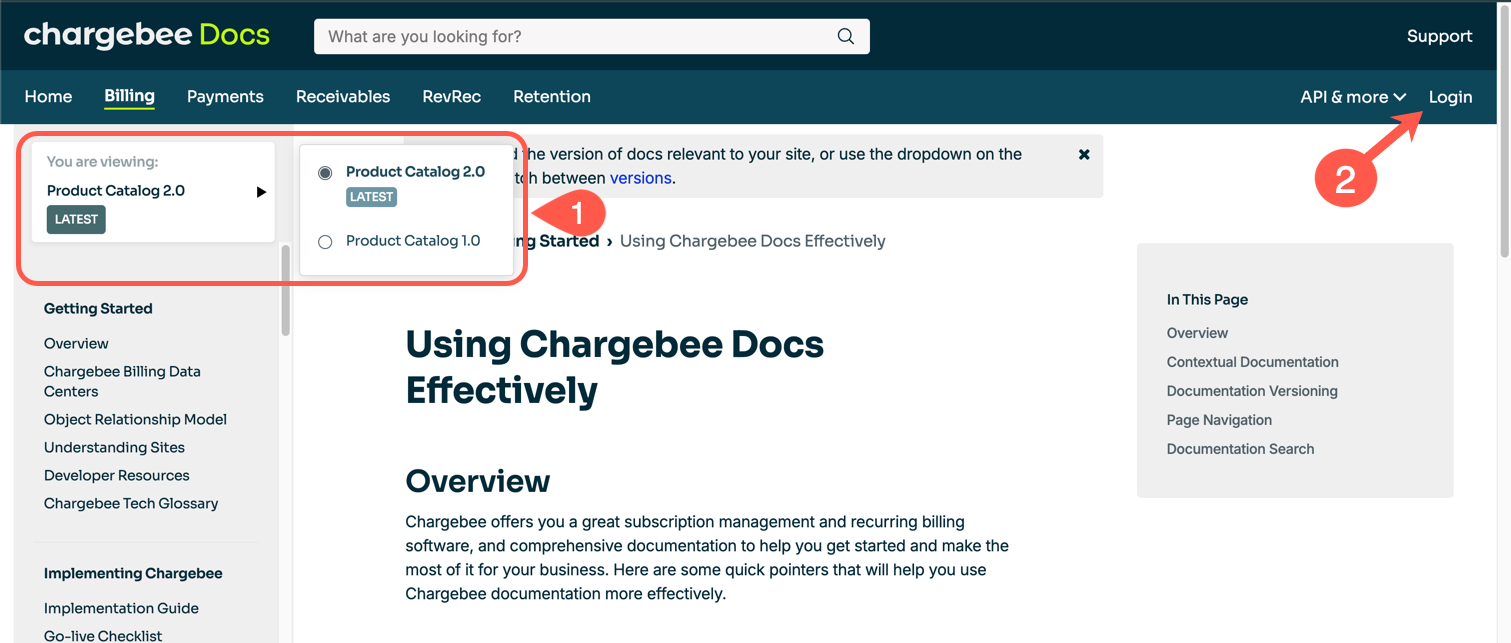 Page Navigation
You can use the easy-to-use left navigation table to navigate across all pages in the documentation site.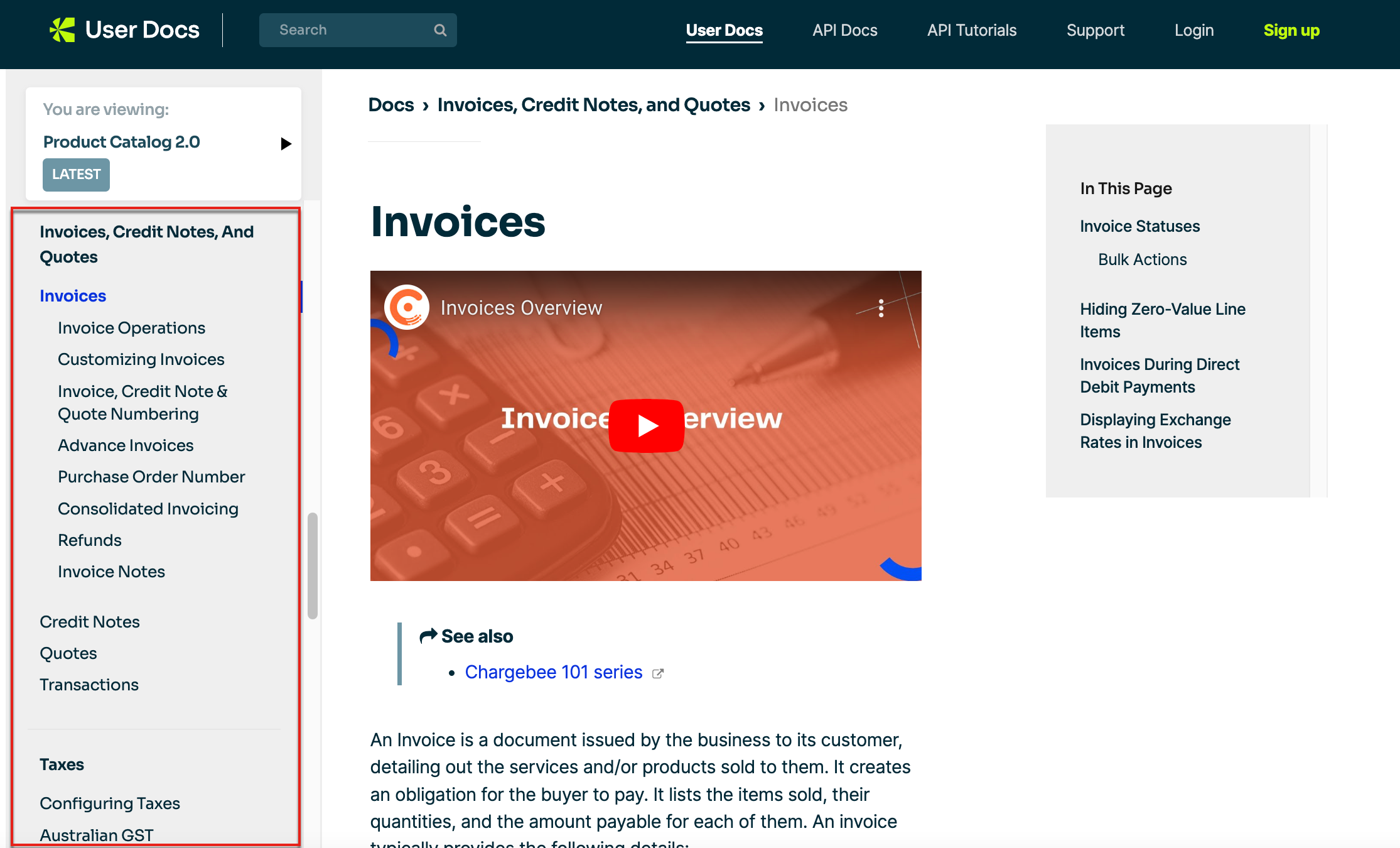 Documentation Search
You can search for content in our documentation using the quick search at the top of the page or the search box on the docs home page. You will be redirected to the search results page, where you can filter your results based on the type of resource that you are looking for.