Configuring your hosted pages
Note
Users who signed up after March 1st 2014, click here to know more about configuring the fields for your hosted pages.
In the web interface, you can configure your hosted page. Go to Settings > Hosted Page Settings > Configuration
You can choose to display the following fields:
Coupon Field
Billing Address
Shipping Address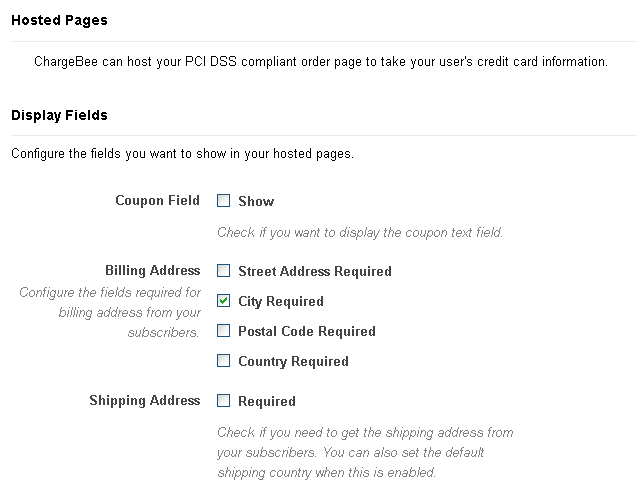 Google Analytics
You can track your conversions on your checkout page using Google Analytics. If you would like to do this, copy your GA code from your Google Analytics account and paste it here. Whenever a user visits your checkout page, we will track and send that information to your GA account.

Typekit
When you're customizing your hosted page themes, if you need to use a typekit font, please add that code here. Adding the typekit code to the HTML files in the themes will not work.
Legal Options
You also have the options of adding legal URLs for Privacy and Terms of Service. You need to specify the URLs for both the terms of service as well as the privacy policy. If you specify only one, the link will not show up at all on the hosted page.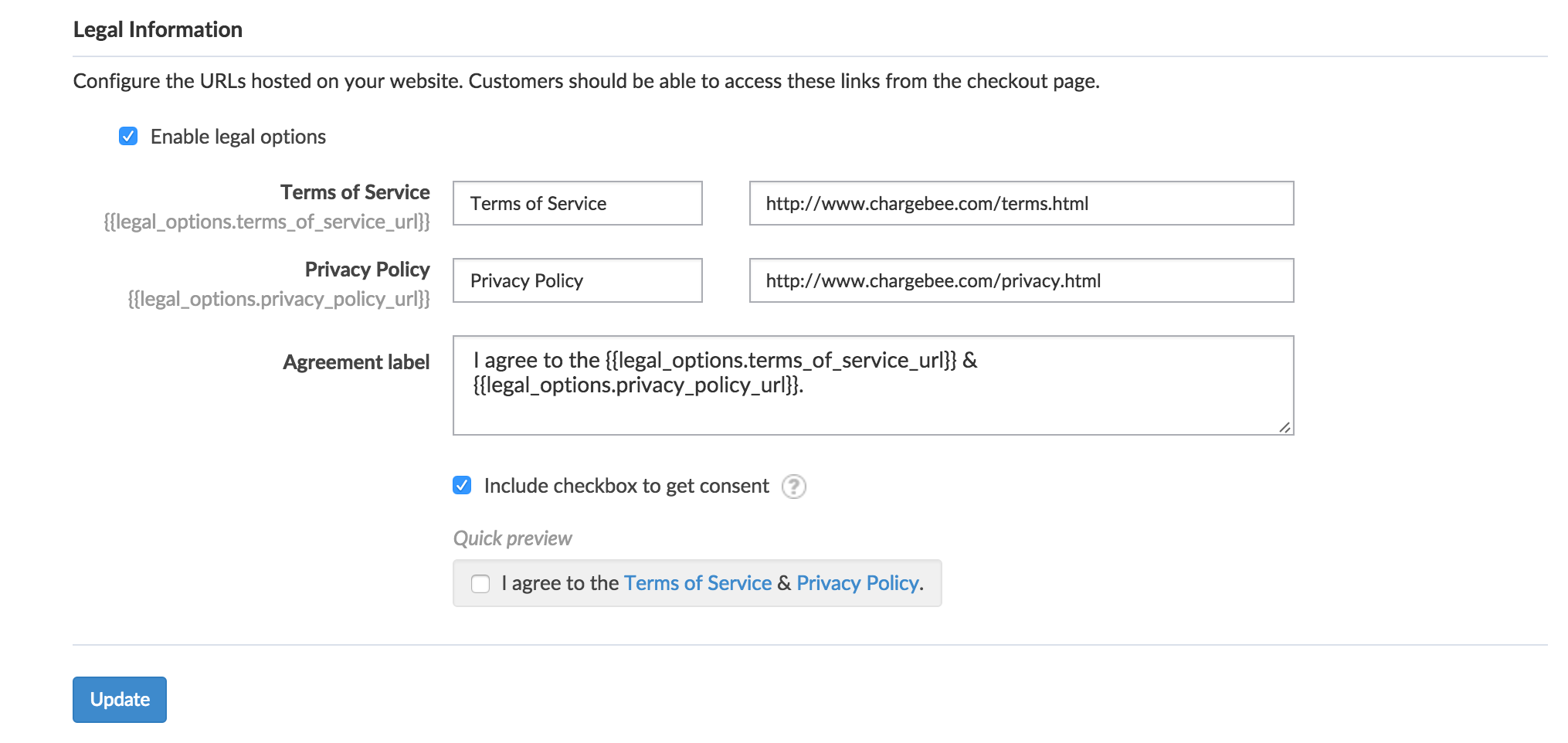 Customizing your hosted page
Note
Users who've signed up after March 1st 2014 click here to learn more about customizing your hosted pages.
You can customize the look of your hosted pages based on your needs. To get started, go to Settings > Hosted Pages Settings > Themes in Chargebee's web interface .
There are 2 types of appearances you can choose from:
Basic Hosted Pages - This is the old version of the hosted pages. This is quite plain, with the least customization options.
Hosted Pages Themes - Built using Boostrap CSS, these themes can be downloaded and customized as required.