Google Pay via Stripe
This Google Pay direct integration with Stripe for Chargebee is currently released as a beta version. Contact [email protected] to enable Stripe Google Pay for your Test and Live site.
Google Pay allows customers to make payments using payment methods stored in their account. Google Pay via Stripe integration enables users to securely pay using any card (Credit or Debit) associated with their Google account.
Learn more about accepting Google Pay payments using Stripe.
Note
Google Pay allows you to store payment method information in the cloud and Android device. Cards that are stored in the Google Account (cloud) are only considered for this integration.
You can use all live cards and test cards mentioned in this document to test the setup. That said, Google ensures that no actual trasactions take effect from the live card while using Google's test environment.
Prerequisites
This is a direct integration with Google Pay and does not support Stripe's Payment Request Button to provide more flexibility in the checkout process and support across different mediums.

Merchants who intend to use Chargebee's Hosted pages must have access to the Google Merchant ID in Production environment.
To get production access to the Merchant ID, you must submit your website for review in Google's Business Console . Read more about it here .
Configuring Google Pay via Stripe
In this section, we are going to learn about configuring Google Pay via Stripe.
Configure your Stripe Payment Gateway in Chargebee. If you have already configured Stripe, click Settings > Configure payment gateway > Stripe.
Enable Google Pay.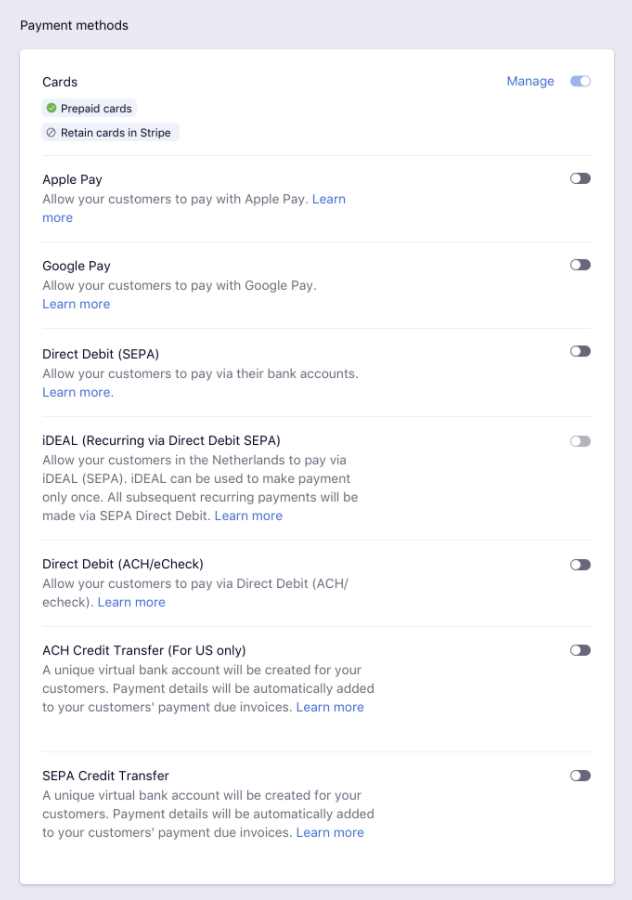 Update the Google Merchant ID field and click Save.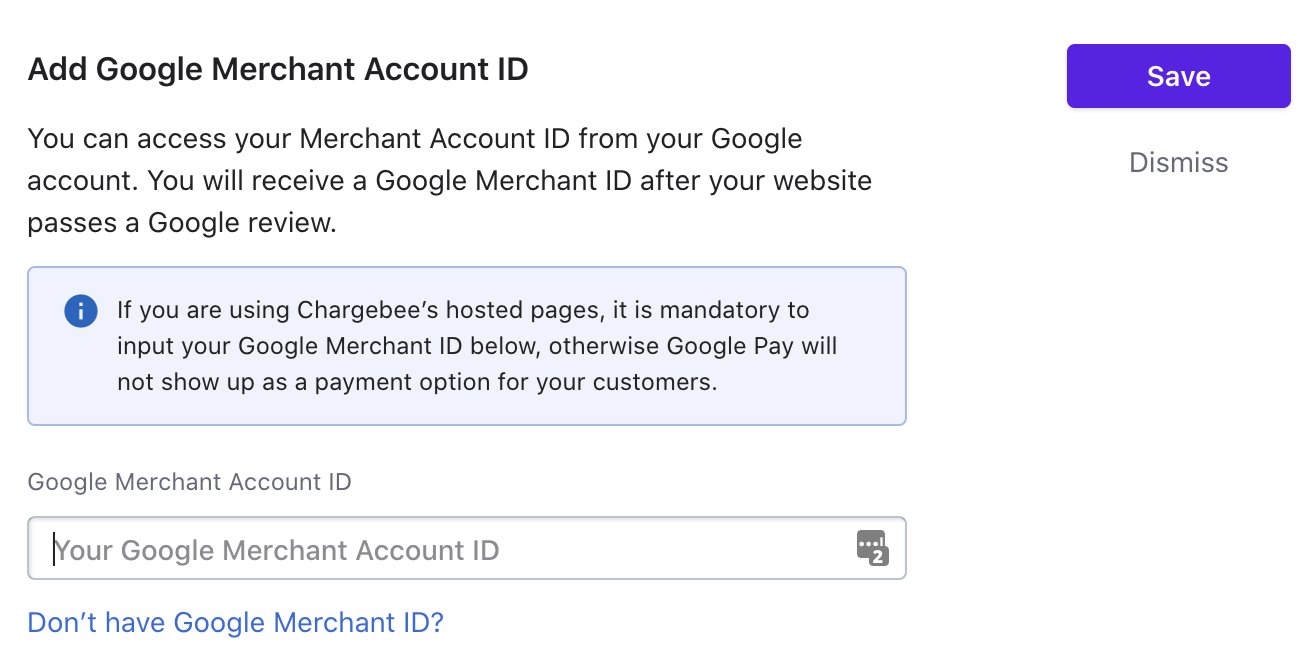 Note

This step is mandatory if you intend to use Chargebee's Hosted pages.
Payment Workflow
The customer selects Google Pay during checkout.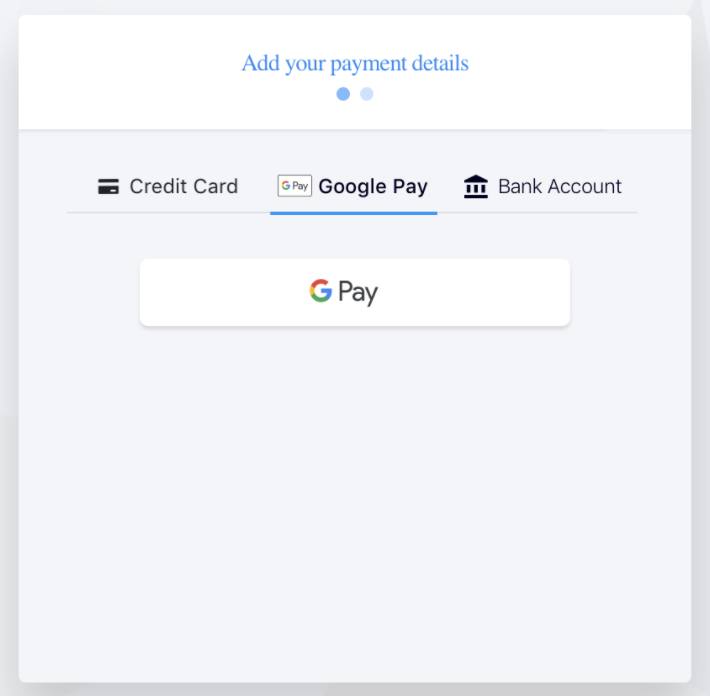 The customer is prompted to login to their Google Account. On successfully logging in, the cards available for the account are displayed. The customer can choose to select an existing card or add a new card and make the payment.
Once the payment is made, the customer is redirected to Chargebee.
On completing the checkout, the payment method is linked to the customer. Recurring payments will happen using the selected card in Google Pay.