Net D
Net D ("D" stands for "Days") is a form of payment term, and refers to the period within which a customer has to pay for their outstanding invoice (net amount) for the service/product received. The Net D terms specify that the seller expects to receive the payment within a specified number of days (10, 15, 30, 45 or 60 days) after the product dispatch or service completion.
Example
If the payment term specified for a customer or an invoice is Net 30, the total invoice amount is to be paid within 30 days.
In Chargebee, the option applies only to offline, recurring invoices.
Enabling Net D for Chargebee Invoices
To include Net D as a payment term in your invoices,
Go to Settings › Site Info › Payment Terms and click Enable Payment Terms.
The Choose Default Payment Term option will appear. This is a site-level configuration, and will be applicable for all Customers when enabled.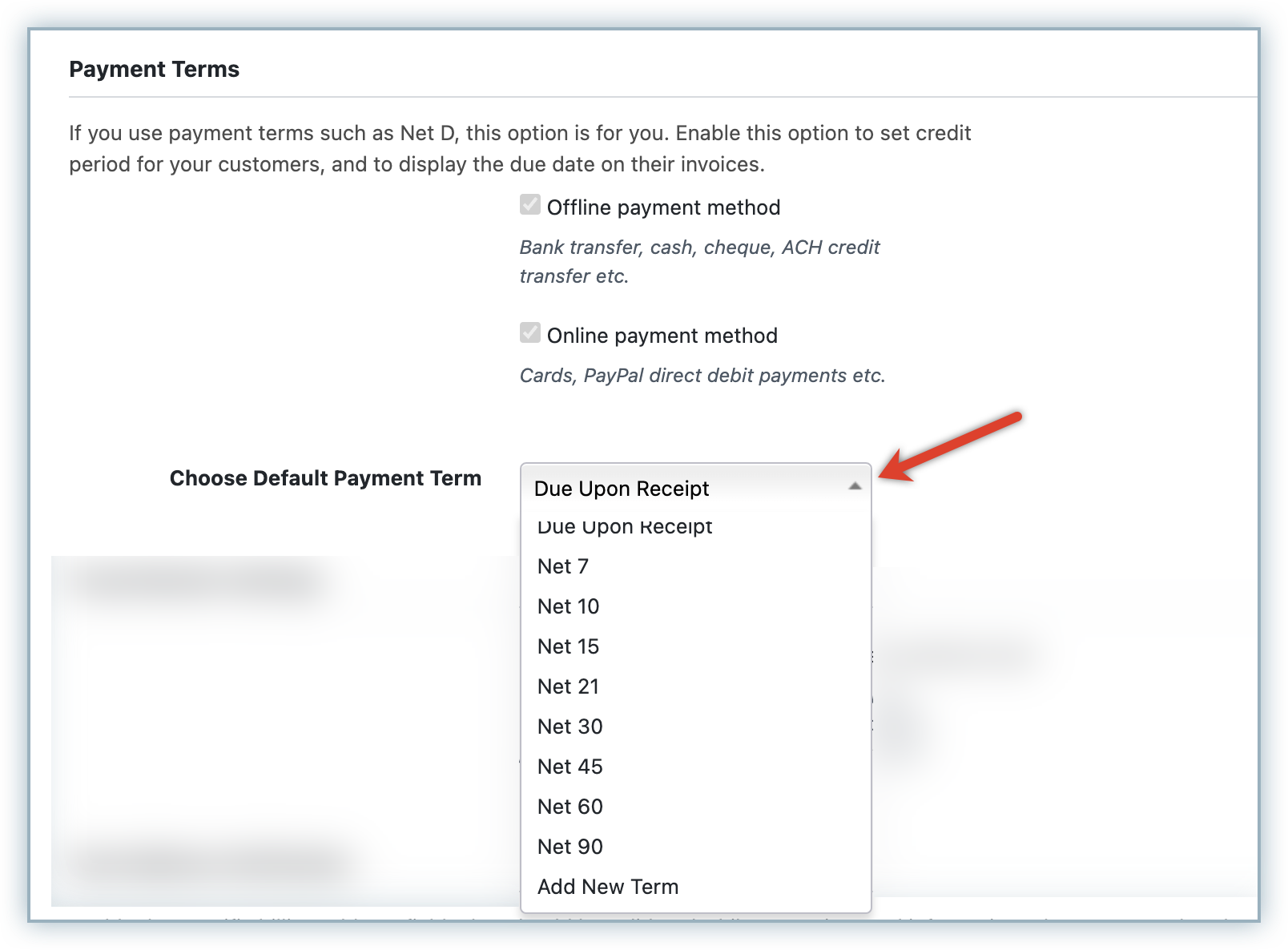 Set a default payment term. You'll be able to enable Payment Terms when you create a customer.
Information
If you'd like to use a value (no. of days) for Net D that is not available on Chargebee, write to support@chargebee.com .
When Payment Terms is enabled, Invoices will be created in Posted state.
Once the due period is over, the invoice will change depending on the following conditions:
if Auto Collection is on - Payment collection will be attempted and the invoice will be marked as Paid if the payment is successful. The invoice will be moved to Payment Due state and dunning (if configured) will commence if the first attempt to collect payment fails. If a payment method is not configured for the customer, the invoice will be moved to Payment Due state.
if Auto Collection is off - The invoice will be moved to Payment Due state and offline dunning (if configured) will commence.

Email Reminders

You can enable the Net D - Payment Due Reminder email notification if you'd like to send a reminder to your customer before the invoice becomes due for payment, under Settings › Email Notifications in the web interface. You can also configure the email to be triggered before a specific number of days ahead of the due date.
Note
When an invoice goes into Posted status, an invoice generated event is triggered.
When the invoice status changes post the due period, an invoice updated event is triggered.