Recently, California signed updates to its Automatic Renewal Law (ARL), which goes into effect on July 1, 2022. At a high level, if you are a subscription business that allows CA consumers to buy online:
Subscribers must be able to cancel online "immediately" (after account authentication) by clicking on a button or link, or by sending a pre-formatted termination email message ("immediacy requirement").

You need to meet renewal reminder notice requirements for plans with an initial term of one year or longer, and if you sell plans with a free trial, gift or initial discount period lasting longer than 31 days.
The ARL does not prohibit the use of retention offers, content, and the gathering of user feedback to help merchants retain and improve. At Chargebee Retention, we've found that online cancel flows generally produce higher customer satisfaction rates (vs. voice/chat/email cancel channels), but can lead to increased churn if not coupled with a robust testing motion.
One and two-click online cancel flows with Chargebee Retention
The ARL's new immediacy requirement for online cancellations requires sellers to allow California residents to cancel "without any further steps that obstruct or delay the consumer's ability to terminate the automatic renewal or continuous service immediately." This means merchants should carefully review their multistep cancellation flows if they require subscribers to review retention offers, complete online questionnaires or feedback surveys, or complete a series of actions, prior to or as a condition to cancellation.
Our single-page template is designed to ensure a simple customer cancel experience when enabling merchants to retain saveable customers with high-value offers/services while gathering user feedback to improve. We recommend the following approaches: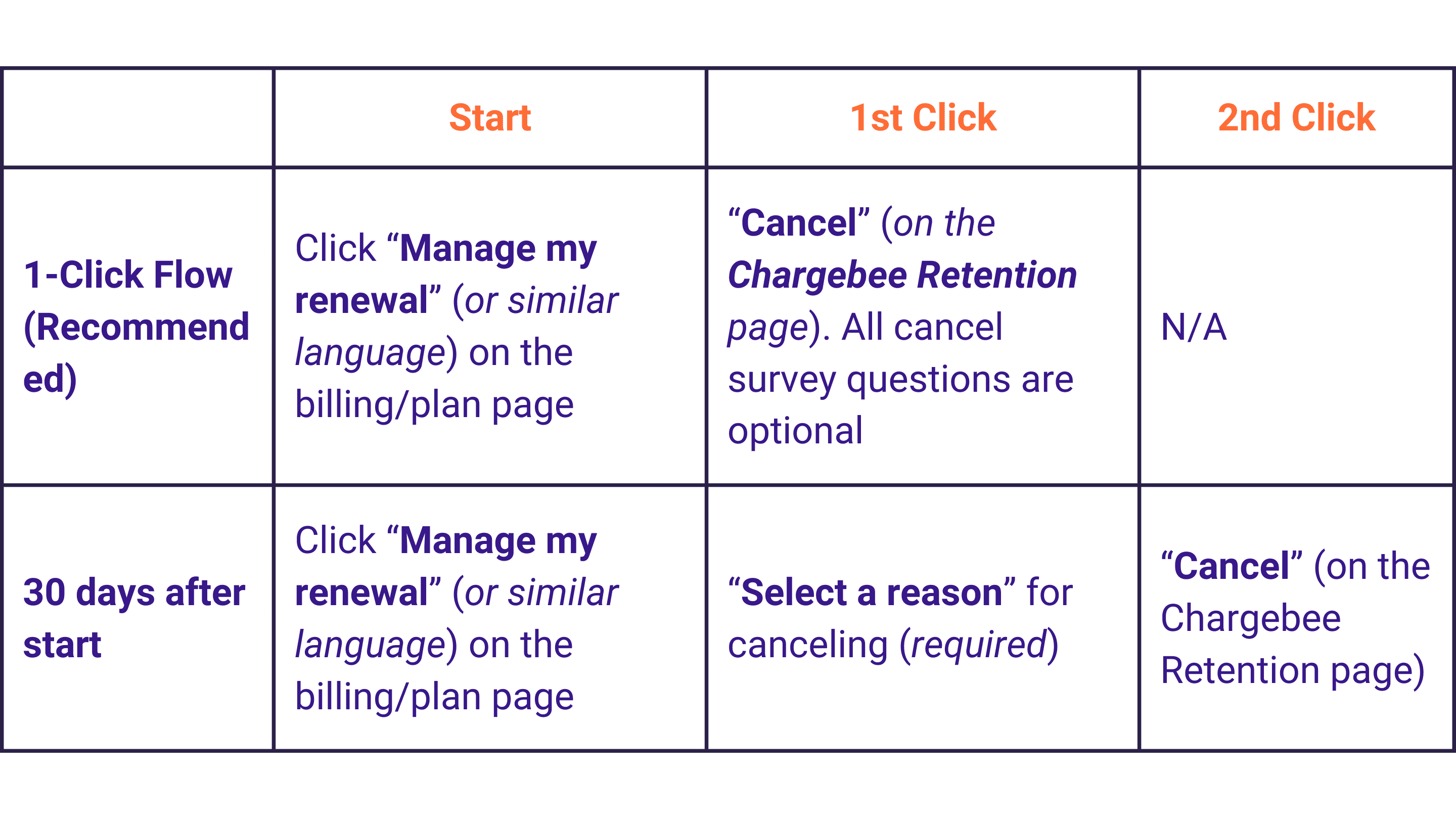 To align with the July 1, 2022 ARL, we suggest taking the following steps to deploy a "1-click cancel flow" with Chargebee Retention:
Position a clear and prominently located cancel button on your billing page, and consider testing "manage my plan" or "manage my renewal" instead of "cancel."
Enable a minimum click cancel flow for CA customers (e.g. 1 – 2 clicks), which can be accomplished in Chargebee Retention by routing CA residents to a CA-specific page. To do so, map a 'state residence' field to Chargebee Retention, then create a California audience to route users to using Targeting –

Make cancel survey questions "not required." In Chargebee Retention, you may disable the "required question" toggle in-line in the Experience Manager.

Make offers exclusively on the page (pre-displayed Loss Aversion cards), vs. presenting reason-based, pop-up modals that require an extra click to close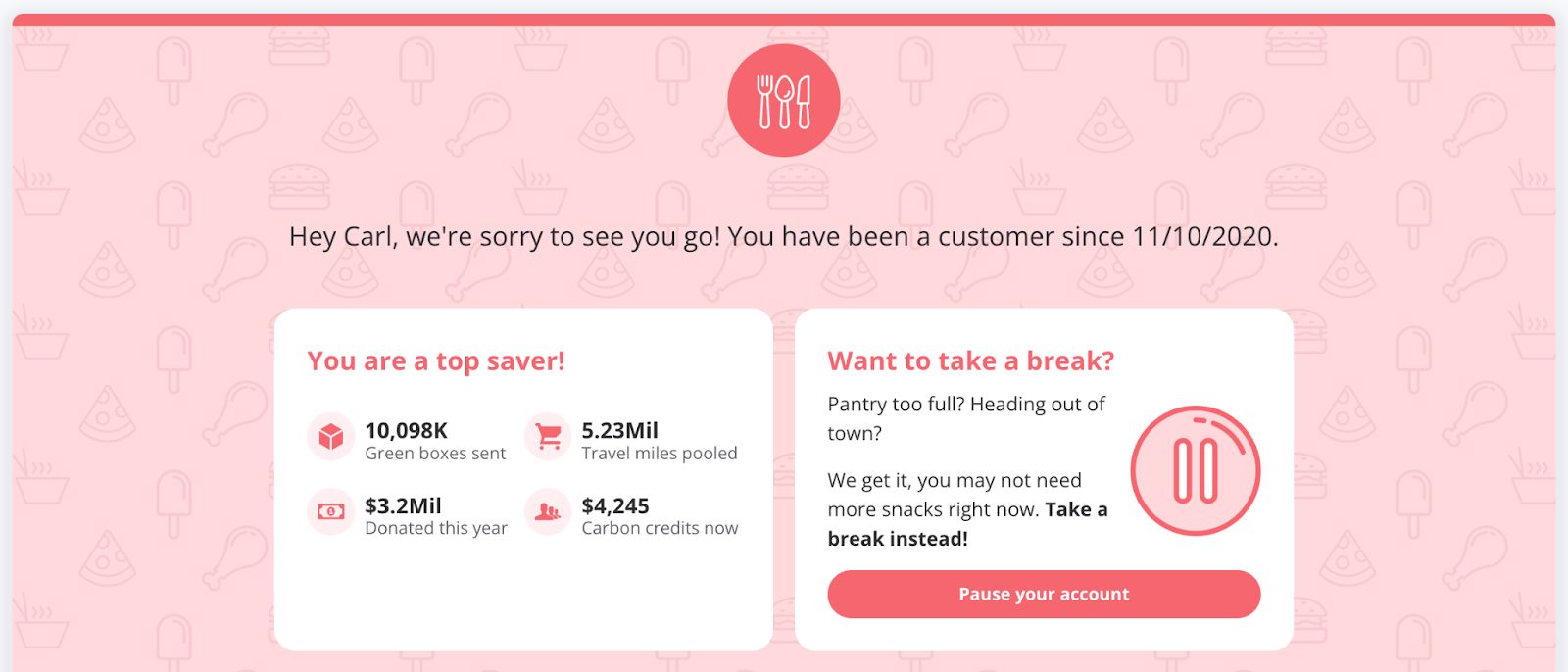 Disable the "I understand" checkbox in the footer of the Chargebee Retention page:

Disable the cancel confirmation modal that we typically recommend presenting to complete the cancel request. Instead, spell out your terms of cancellation in the page footer, so that customers know what to expect after they confirm their cancellation.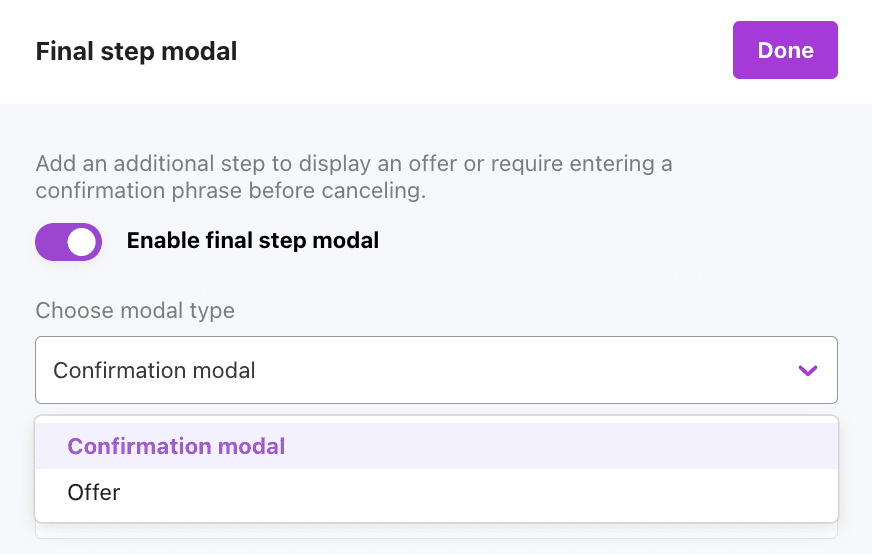 Optimizing for High-Performing Retention
The above cancel flow enables California resident-serving merchants to deliver a seamless unsubscribe experience that takes one to two clicks to complete and supports the spirit of the Immediacy Requirement prescribed by California's ARL.
Consider setting up an A/B test for CA residents by adding additional pages (via Chargebee Retention's Targeting), and testing a more complete deflection experience (i.e. with required fields, modal-based offers, and cancel confirmation modals), providing you with a mechanism to test and learn in a compliant fashion. Or, target the complete deflection flows to non-CA state residents, and assess the deflection lift by the state of residence.
Note: At Chargebee, we recommend the measures outlined above as best practices for compliance with California's update to the ARL. However, while this post concerns legal issues, it is not intended as legal advice or as a substitute for the particularized advice of your own counsel. Anyone seeking specific legal advice or assistance should retain an attorney.
The materials on this website do not constitute legal advice and are not guaranteed to be correct, complete, or up-to-date. The articles and information on this website are provided as is without warranty of any kind, either express or implied, including but not limited to, the implied warranties of merchantability, fitness for a particular purpose, or non-infringement. This website could include inaccuracies or typographical errors.