It has always been easier and less costly to retain happy customers than to acquire new ones. Yet, subscriber retention seems to always take the backseat when shiny new sales are the priority. One reason for this is the lack of purpose-built tooling and performance benchmarks to guide the way to better subscriber retention.
Having announced the beta release of Chargebee Retention's Essentials Plan, today we're pleased to make Essentials generally available for retention leaders everywhere.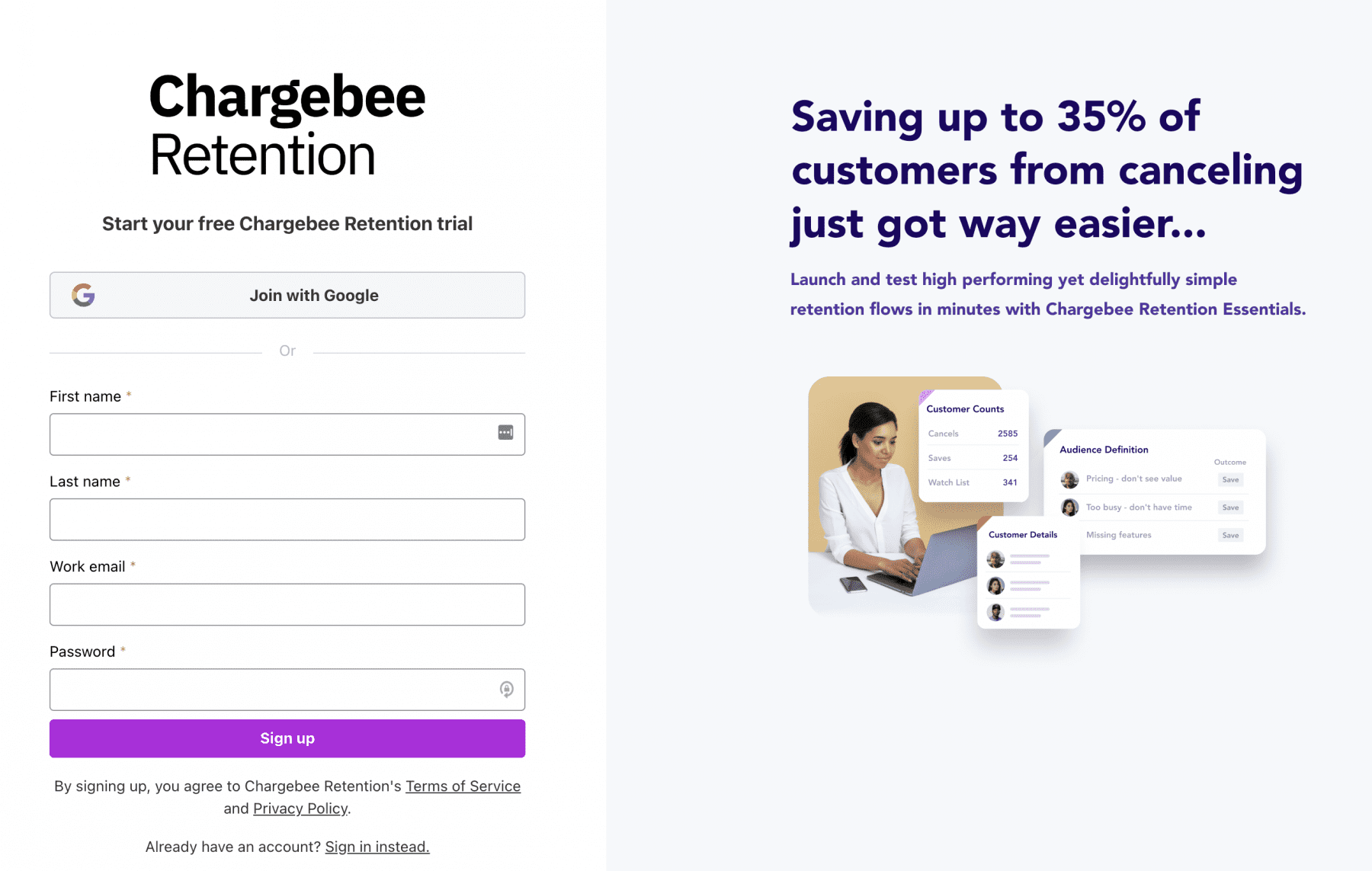 This means that any consumer and SaaS subscription product retention manager can now:
Sign up for a free trial of the Essentials product
Explore our new, slimmed-down Essentials product and 'getting started' experience
Browse Chargebee's knowledge base (including the Getting Started Guide) to discover best practices for launching and optimizing online cancel experience and retention flows
The Essentials Plan is designed for startups and low-volume subscription companies (up to 500 cancels/month) to delight customers with a personalized cancel experience, while A/B testing save offers, loss aversion, and capturing actionable churn intelligence to retain and improve.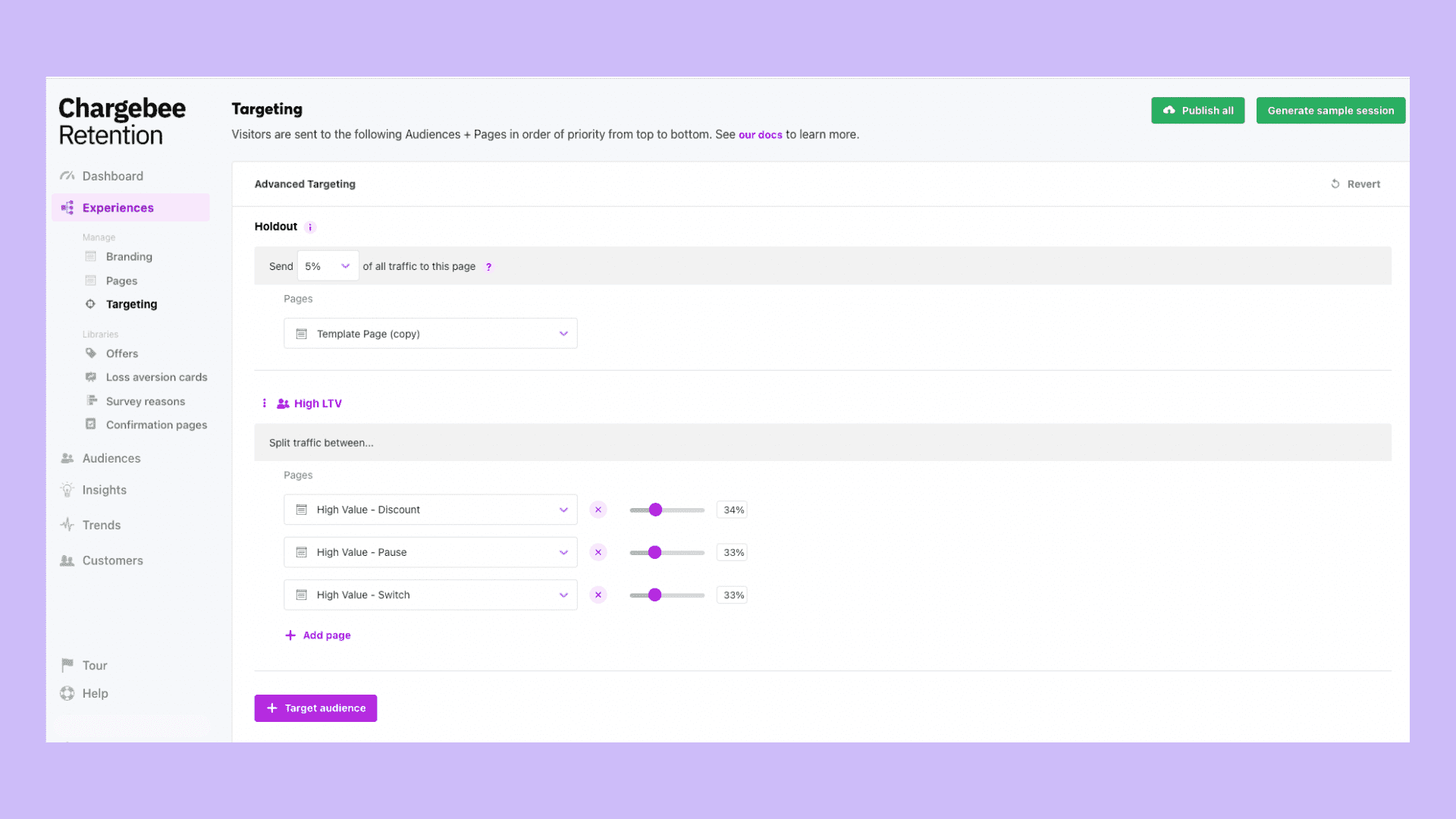 Higher volume subscribers (typically with >500 cancels/month) aiming to optimize retention with multivariate offer/page testing and audience targeting, are better suited to request a demo of our Performance or Enterprise plans.
The Subscription landscape is a-changing
The explosion of digital subscriptions, particularly since 2020, has been fueled both by consumer demand to buy and work online throughout the pandemic, as well as by the shifting focus of brick-and-mortar retailers who now see that winning online is no longer a gimmick, but a core competency. In fact, Gartner predicts that by 2023, 75% of D2C brands will offer subscription services, but only 20% will succeed in increasing customer retention.
These mega-trends are affecting almost every consumer and B2B vertical:
Traditional retailers like BBQ company Traeger are now launching boxes, like Wagyu beef brisket, to compete with online leaders such as CrowdCow and ButcherBox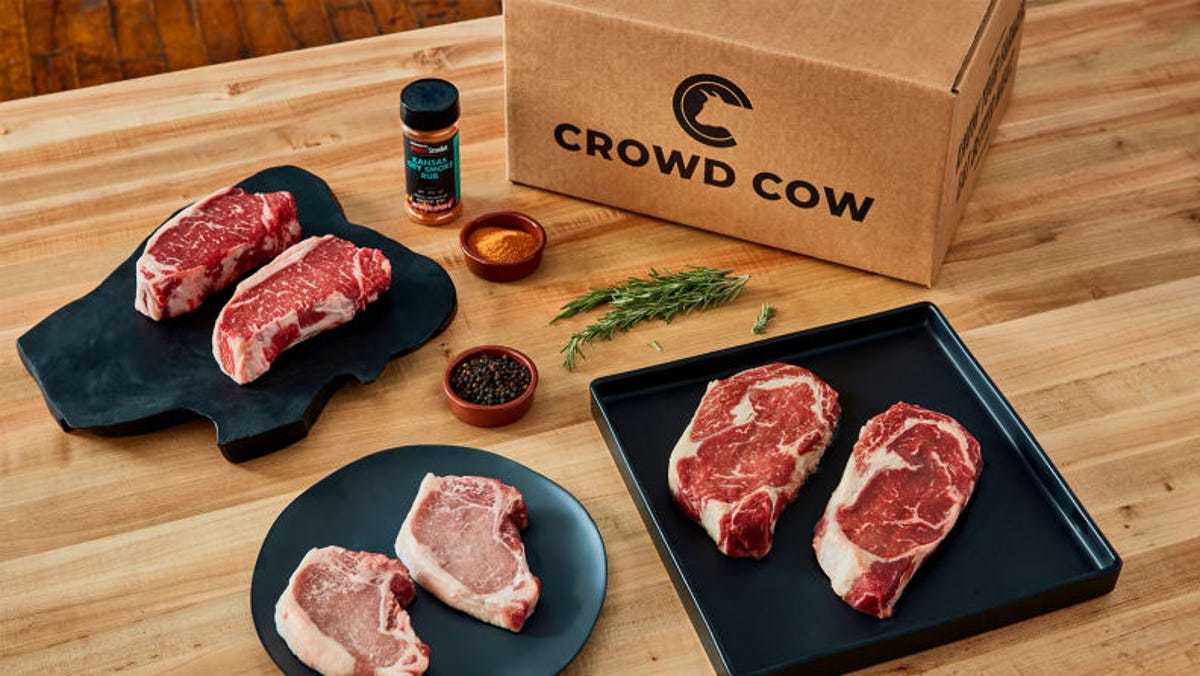 Streaming services like Netflix, FuboTV, and AppleTV are now being flanked by mainstream entrants like Peacock, Disney, and Discovery+, as well as differentiated startups like BallerTV (high school sports streaming) and Yoga International (home wellness)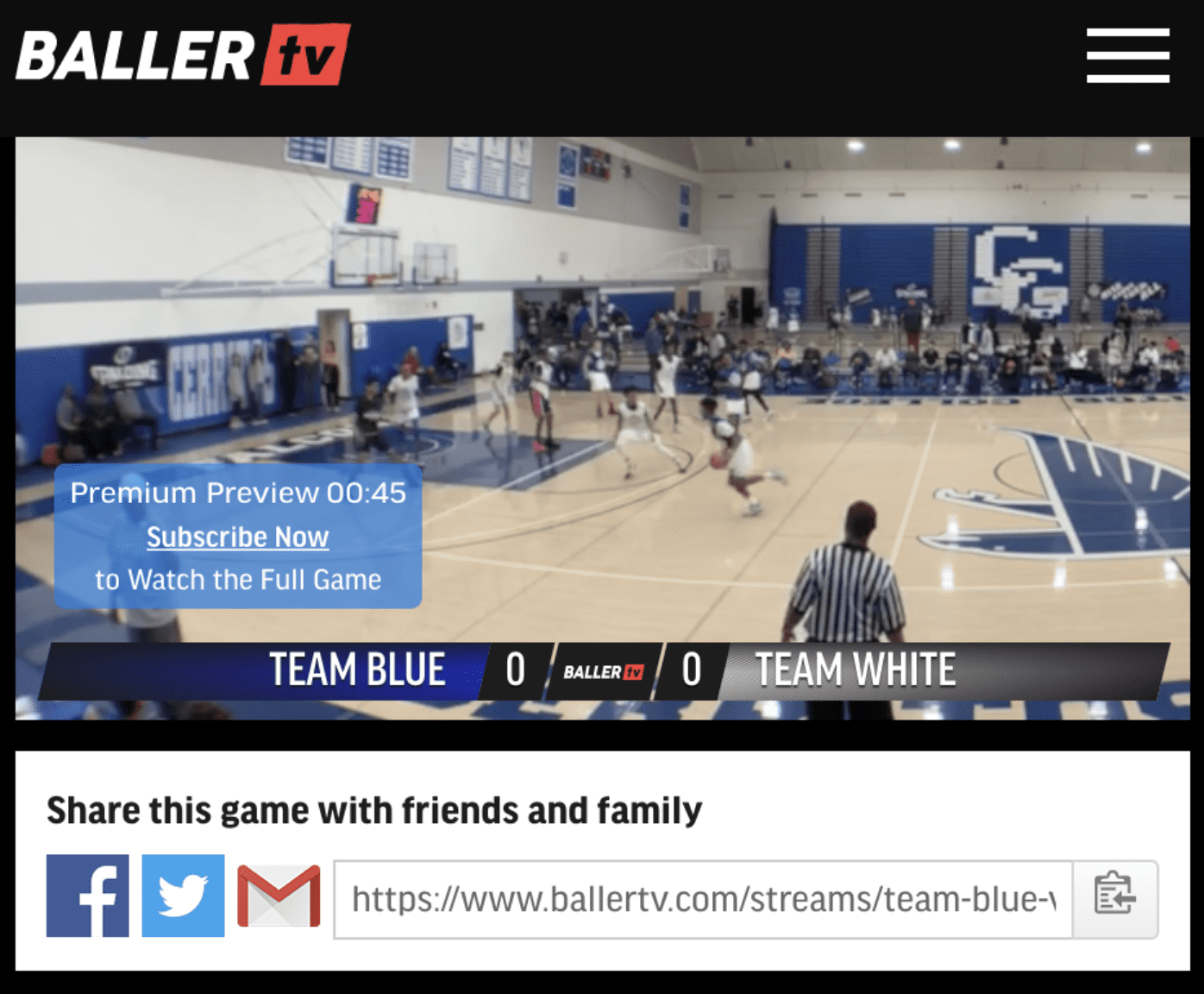 News and media establishments like the Wall Street Journal Online, New York Times, and USA Today Networks are facing up-and-comer niche leaders like Business of Fashion or The Daily Wire
Health & supplements subscriptions like Nutrafol, Lumin Skin, and Vital Proteins have filled the pandemic gaps as buyers opt for the convenience, safety, and savings offered online over donning the mask at the local mall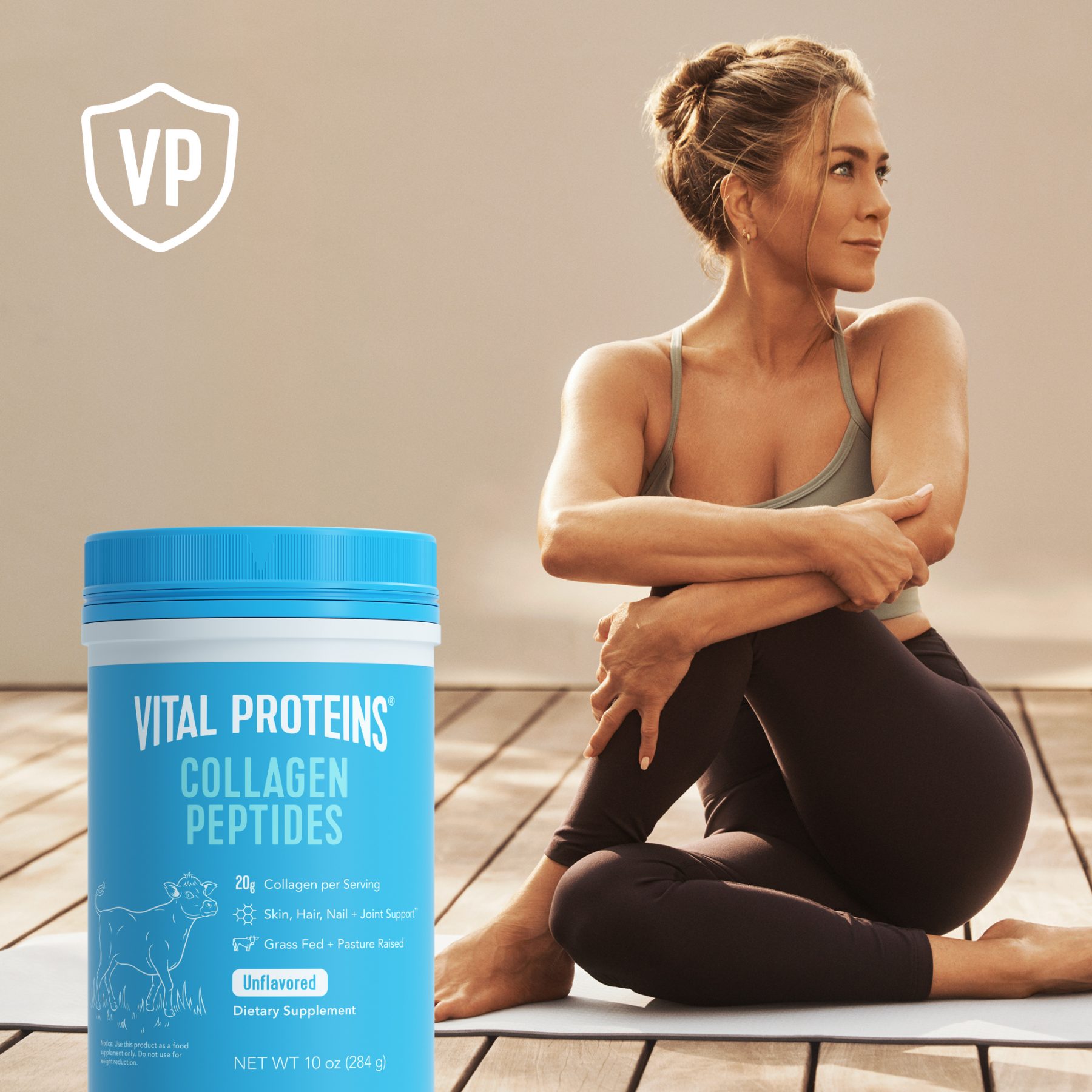 SaaS 3.0 companies like Hopin and ClickFunnels (and Chargebee Retention) are offering progressive, usage-based pricing models, to complement traditional per-user or pure feature-based pricing models.
It should be as easy to cancel online as it is to sign up online
Not surprisingly, consumers are now savvier and more demanding about how we buy online, at the same time that regulatory bodies are fast catching up on digital consumer rights and protections. Notable data points include:
80% of online buyers are more likely to try a new subscription if they know they can cancel easily online
States like California and New York are protecting consumer rights by passing and enforcing legislation designed to make it easy to cancel online
Congress is debating an Unsubscribe Act, while the Federal Trade Commission (FTC) Commissioner Lina M. Khan said that "it should be as easy to cancel a service as it is to sign up for one" – and that deceptive practices designed to make it hard or impossible to cancel online trials "may be illegal"
For new and established subscription businesses alike, this means that if you don't have a digital cancellation and retention strategy, you should. The upshot is that immediate churn reduction that will measurably increase customer retention and grow LTV. While the risks of not doing so are Twitter blowups or regulatory scrutiny.
Where does Chargebee Retention stand on making canceling easier and customers stickier?
At Chargebee Retention, our position on customer retention starting at the moment of cancel has been consistent from day one, which is:
Don't hide the cancel button: if you let users sign up online, let them quit online
Last impressions count: keep your cancel flows simple (i.e. single page), personal (i.e. with dynamic content), and designed to solve your customers' most pressing needs and problems (i.e. targeted and tested offers) to solidify long-term loyalty and repeat buyers
Commit to iterative improvement (as you do with product and customer acquisition): test and evolve your cancel and retention flows to save up to 40% of cancels by making the right offer, in the right place, at the right time, then triggering appropriate follow-ups and win-back campaigns. By keeping it simple and respecting the customer's rights, it is possible to dramatically simplify the chat/email/call approach, satisfy the customer, and retain more.
While the old adage that great retention comes from a great product is still true, don't be fooled. The best products and subscriptions invest millions to target the right "ideal customer profiles" who are good fits, to begin with, then successfully onboard customers efficiently to maximize LTV:CAC. There is a significant sustained focus on evolving the product based on customer feedback and telemetry, and on retaining and winning back loyal customers before, during, and after they cancel.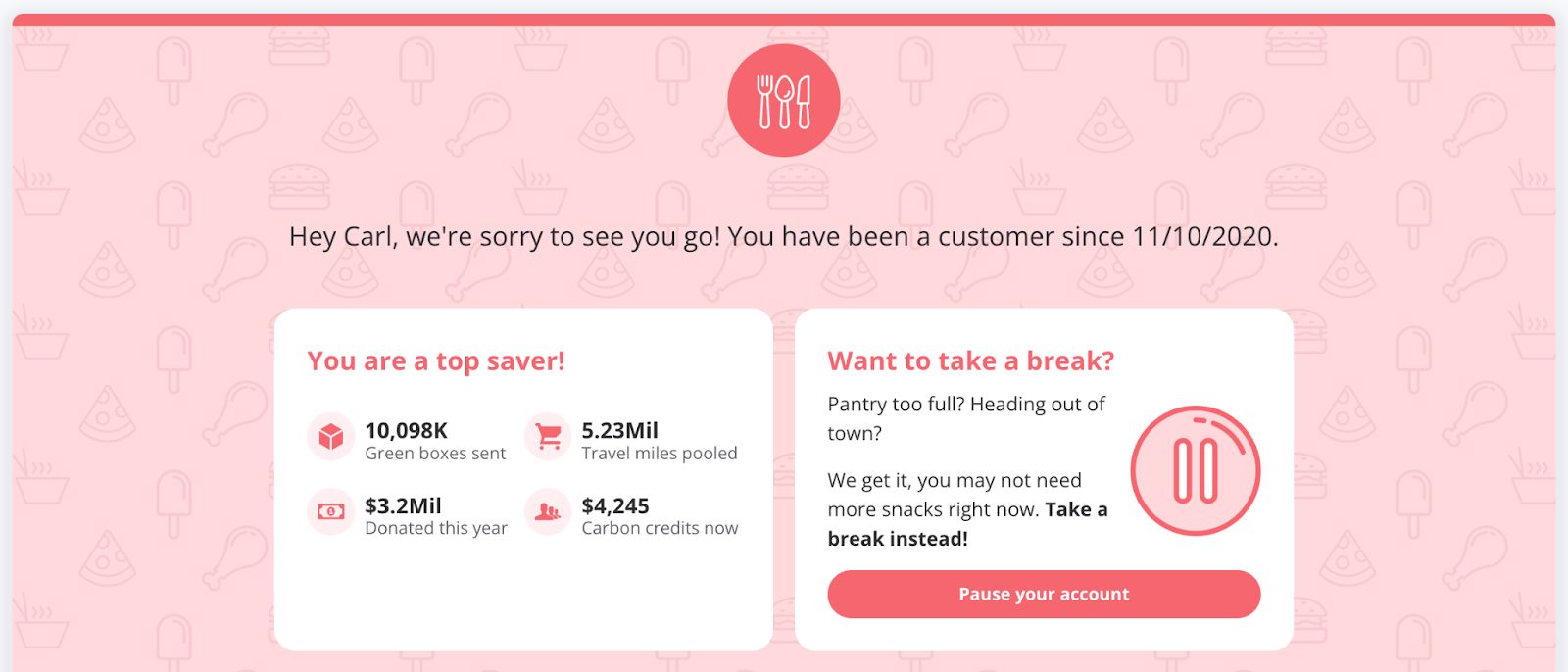 Retention touches many parts of your customer's journey
Optimizing your cancel and retention experience and feeding the right data back to your digital CRM/subscription stack to surface insights that help prioritize the product improvement roadmap and/or trigger win-backs touches on all of the above, which might include:
Automatically updating your Stripe Billing, Chargebee, or Recurly subscriptions
Creating support cases in Zendesk and updating your Salesforce CRM
Syncing data and workflow via Segment.com
Triggering marketing campaigns from Braze, Klayvio, Hubspot, or Marketo
Feeding product analytics in Amplitude, Heap, Mixpanel, or your Redshift data warehouse
Doing this while optimizing your deflection and retention rates automatically (and predictively), and keeping your customer's user experience simple, seamless, and compliant, is the future of digital customer retention. We invite you to take a test drive for yourself by signing up for a free trial – and dropping us a note at retention-support@chargebee.com.
The engineering, product, and design teams at Chargebee Retention worked for the months of frontend and backend leading up to this release. We look forward to the opportunities this opens for us to support your subscription business.
The new Chargebee Retention Essentials plan is now available from $250/month for up to 50 retention workflow sessions/month. Sign up for a free trial here, or request an expert demo of the 'Performance Plan' for high-volume businesses.