Figuring out the Future Financial Stack Trends for High Performing Teams: Insights from David Appel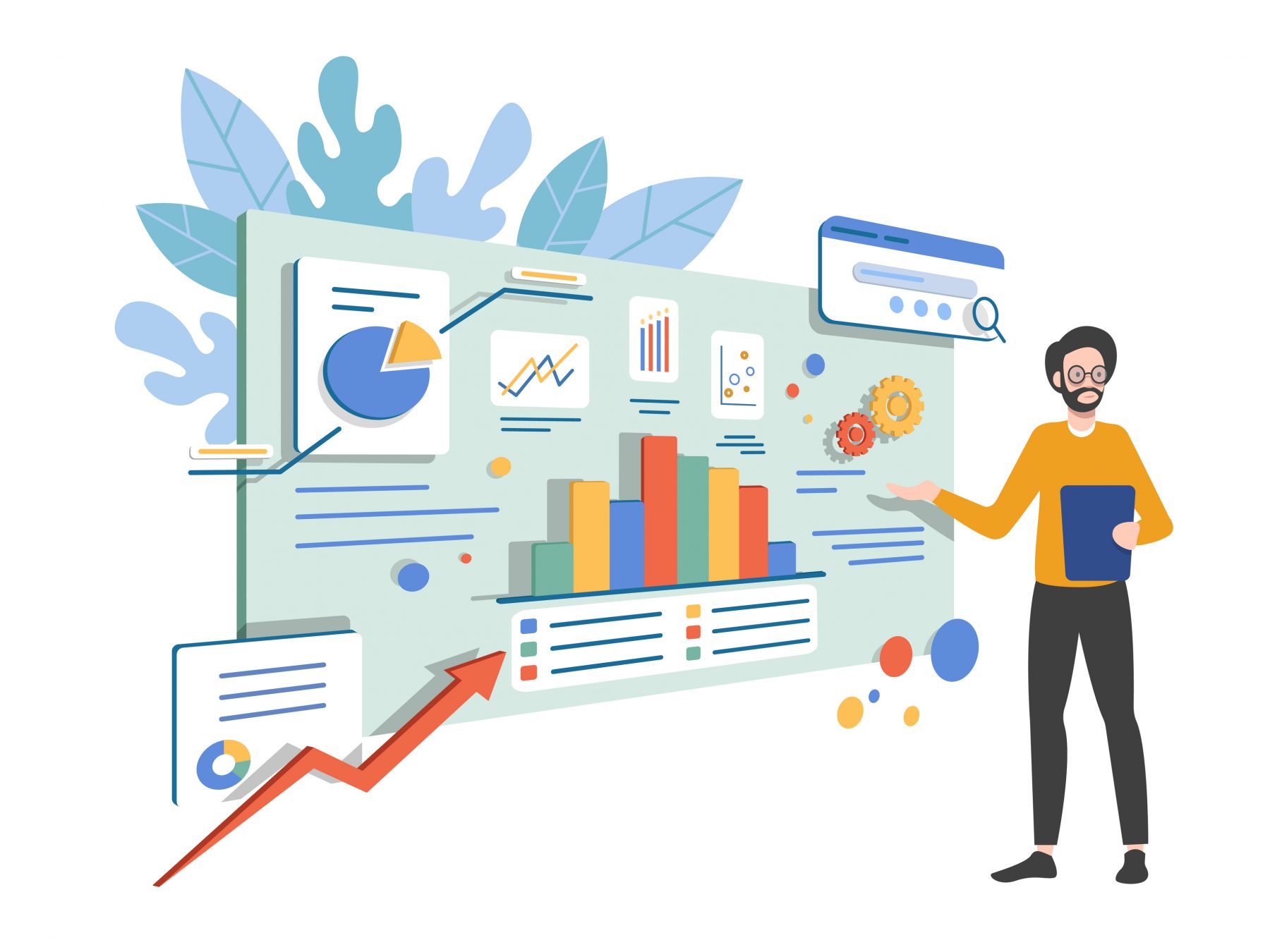 How can you read the tea leaves and see into your company's financial future, especially when it comes to the rise of subscriptions? As David Appel, the Head of Subscriptions & SaaS Vertical at Sage Intaact, cloud-based financial management, and services company, said, the future macro trends are already playing out in today's market. 
"You're already doing a lot of these things," Appel said. "Product led growth, iterating, getting feedback. It's what's hot right now, but life is constantly changing – yesterday's solution becomes today's problem. So how do you stay ahead?"
Chargebee's John Pearce, Sr. Director of Product, Integrations & Payments, spoke with David Appel during Chargebee's Champion of Change European User Conference about how Sage Intaact and Chargebee work together to handle a lot of what subscription businesses of all sizes need to stay ahead of the curve. 
Knowing When to Upgrade Your Financial Technology
The most important thing, Appel said, is how you can make better decisions than your competitors, and all of that comes down to picking the right tech stack for your financial team. The best place to start is with your organization's pain points – that will lead to better decision-making. 
Appel noted that while you're doing a lot for your business upfront, some triggers may indicate that you need to update your tech stack. Regardless of what stage you're in, if you're experiencing any of the triggers below, Appel and Pearce say it's time to reassess your tech stack.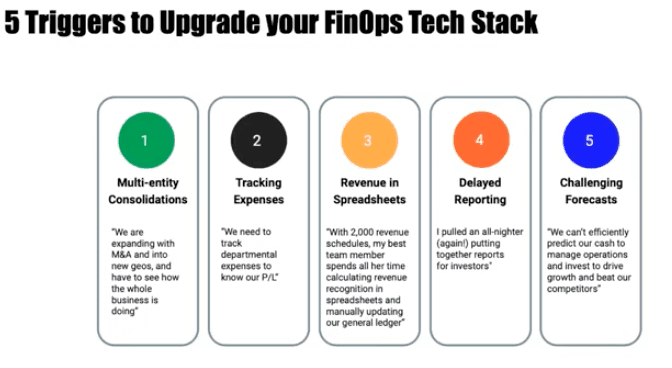 But what is the ideal tech stack? How should you be thinking about your FinOps tech stack when you're thinking about growth or possible international expansion? 
For Appel, so much of this depends on the stage that you're at with your business. What you need to accomplish during investment phases or funding rounds is different, and your pains will differ. So there is a need to layer things in by your investment stage.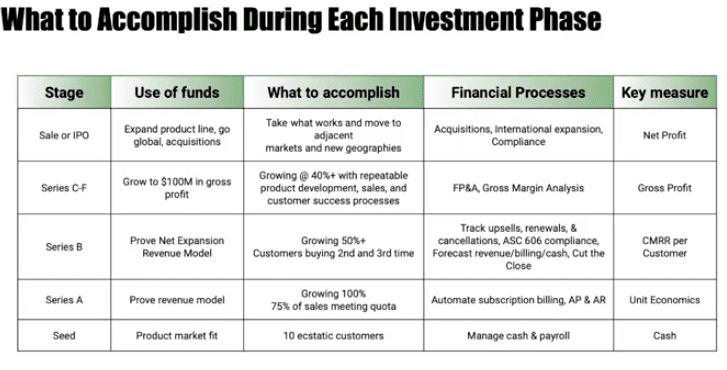 However, Appel provides a relatively straightforward plan: having a strategic partner that helps you bring the whole ecosystem together. This means you're getting pieces that talk to each other, and that's key for Appel. "The more they all talk together and work with one another, the easier your life's going to be for the financial close and the reporting," he says.
According to him, getting this ecosystem right with a great integration where you can forecast what revenue, cash, and billings will look like going into the future enables you to make better-educated decisions on the experiments you have to run. "That creates trust within the executive team and then a collective consciousness on decision-making to execute the purpose, the mission of your company, and then really beautiful things start to happen," he points out.
A robust tech stack lays the foundation for future growth, providing the regulatory and reporting framework you need, the data management and automation your teams need, and the flexibility and scalability your business requires. Finance leaders who recognize the importance of building a sound tech stack play a strategic role in their company's growth. "I ask my customers all the time: what are you most proud of?" says Appel. I'll tell you, and I often hear some versions of three different answers from good leaders." 
Appel said those three things are as follows: 
I automated the job, so my team was able to stop being manual and start being strategic.

Because we had the time and the data, we found strategic patterns or insights on the data that nobody else had seen. And when we applied these insights, it made a big difference in the business.

I moved from being tactical to strategic in my role in working with my peers in the company. I became a business model architect because we understood what was going on better. 
Pearce noted that fueling these outcomes is what you want for your business because you can add value. What value? Appel notes that it comes from accessing the information you need, whether it's changing your pricing structure or making an acquisition. Getting this right means you and your executive team can make a better strategic decision, garner trust, discover hidden insights, and most importantly, stay ahead of the curve when it comes to competition.
According to Appel, with the ideal tech stack in place, finance leaders can achieve results that help them outperform their peers in the following ways: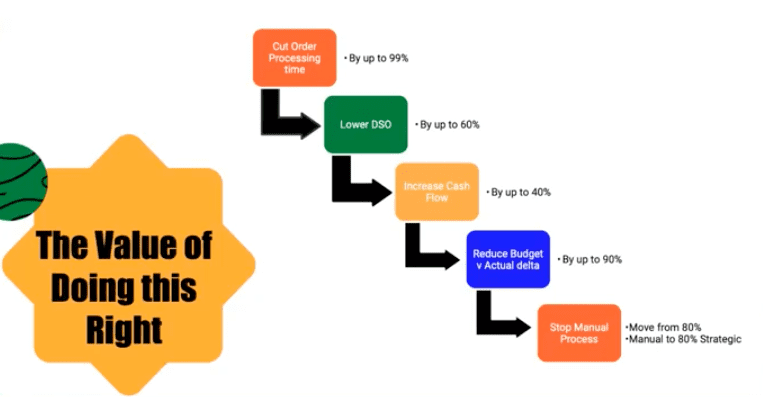 With Sage Intaact and Chargebee, you can be successful and grow strategically, internationally, or across multiple entities. We've been able to fuel these types of outcomes for other customers, and if you'd like to learn more, we'd love to hear from you. Click here to schedule a demo and learn about how other customers have been able to stay compliant and fuel their business.
Get the scoop on what's new