3 Champions. 3 Industries. 1 Perfect Storm. How Did They Hack Growth Beyond Survival?
~ 6 min read | November 4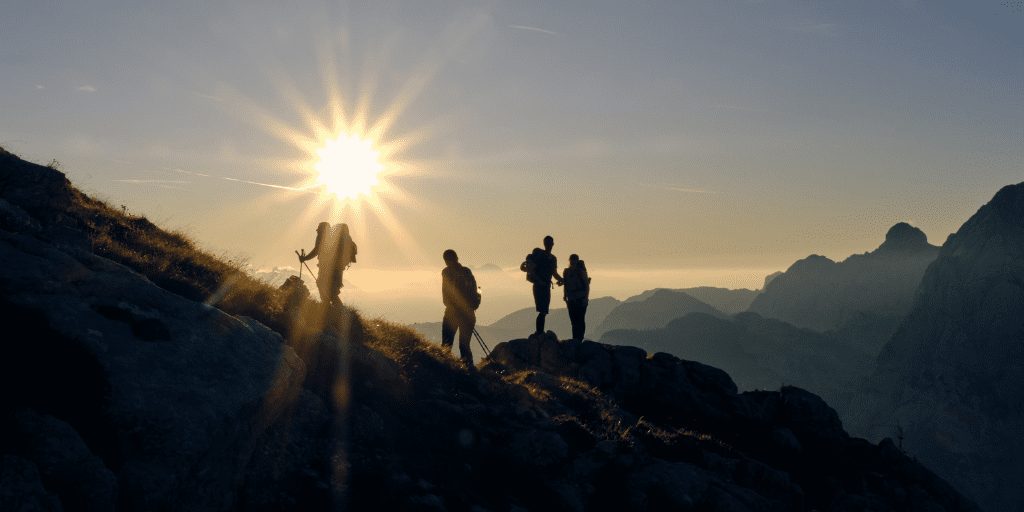 When I was re-reading my favorite book, 'Kafka on the Shore,' this one line particularly stood out to me.
Murakami writes, "Sometimes fate is like a small sandstorm that keeps changing directions … All you can do is give in to it, step right inside the storm, closing your eyes and plugging up your ears, so the sand doesn't get in, and walk through it, step by step."
And I couldn't help but relate it to the pandemic and how it has upturned the business world in 2020.
At Chargebee's Champions of Change User Conference for EMEA, we brought together leaders who turned this calamity into an opportunity. Here are some snippets from a panel discussion with Zaedo Musa (Founder & CEO, Superb), Gabriel Yoran (Founder, VP Growth, Marketing & Communications, Steady Media), and Charlie Phillips (Payment Expert, Upflow)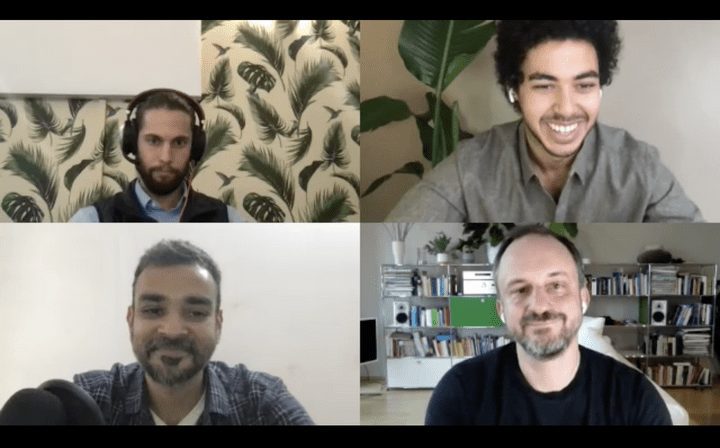 The Calm
Let's turn back the clock to January 2020. Businesses were gearing up with plans for the year to unfold. "We had plans for new product features. We wanted to expand our footprint in Europe.", said Zaedo, Founder and CEO at Superb. Superb is a Guest Experience Management (GXM) platform for restaurants. Superb's GXM platform gathers all the tools needed to run the restaurant in one place. It lets the restaurants focus on providing the best customer experience possible, from managing reservations, avoiding no-shows, hosting events to gift cards, and takeaways. It also enables collecting actionable insights about each guest to improve guest experience, build relationships, and increase restaurants' overall revenue.
Chris added that 2020 was all about physical expansion for Upflow. "We were ready to make our headway in the US market." Upflow, a French startup, aids receivables management by managing invoices and automates payment reminders.
Berlin-based Steady created a platform that enables independent content creators (podcasters, online magazines, bloggers, YouTubers, open-source developers) to explore revenue channels beyond ad revenue. The company helps independent content creators directly monetize their communities through memberships. Gabriel highlighted that since Steady essentially entails a shift to a new business model for independent creators, such as membership and subscriptions, it was never a quick transition. That meant longer sales cycles that lasted for months. 
Enter COVID-19.
The Storm
The lockdown and social distancing norms post-pandemic severely impacted the global restaurant industry. According to Statista, the year-over-year decline of seated diners in restaurants worldwide reached a staggering 47.84 percent by the end of October 2020. With the industry struggling to get back on its feet, restaurants started cost-cutting and reassessing their tech stack and suppliers. Naturally, for Superb, a guest experience management platform, selling to restaurants became a challenge.
The impact on the Media and Entertainment industry has been worrisome too. With physical events shutting down, independent artists relied only on their digital presence. However, it was Steady's silver lining. With a business model that helped artists amp up their digital game, the sales cycles shortened from months to a few hours, and implementations quickened. "It was awesome as well as frightening to understand we are profiting from the crisis," Gabriel commented. 
Accounts receivable is a concern for finance teams even on a regular day. "The pandemic contributed to the stress of cash collection. It became a business concern, demanding collaboration among various departments like sales and customer success", Charlie said. Upflow gave its customers a more in-depth understanding of their debt and enabled efficient payment follow-ups, resulting in better customer relationships.
There were a lot of reasons to worry, but Zaedo recalls thinking,
"Are we ready to die or get through this and push harder through the storm?"
And that attitude made all the difference.
The Playbooks
Championing change has multiple facets. In addition to the attitude and perseverance, several tactics and strategies helped these businesses survive – and grow beyond survival.
The Perfect Storm Playbook
Superb's mission is to help restaurants use their data to retain customers, drive revenue, and above all – deliver a superior customer experience. The pandemic didn't allow any of that. So Zaedo recounts how he created the 'Perfect Storm narrative' during this time.
'The Perfect Storm' playbook was all about reinstilling faith in the restaurant and hospitality industry. "The industry will bounce back. What restaurants can do right now is to leverage technology in other ways that will help them drive revenue and enhance customer loyalty, for e.g., gift cards, takeaways, and future reservations."
And that's how Superb helped restaurants get back on their feet even during difficult times.
The Economies
Every touchpoint in your customer's journey ultimately comes together as an experience. Although intangible, Zaedo says that it is crucial that the 'Experience Economy' is all about the data. You need to use the customer data to connect dots, fully understand the customer, and offer them a personalized experience.
Superb's GXM platform collects actionable insights from the guest data at all touchpoints and helps restaurants maximize their revenue.
Gabriel has a similar take on the media industry. "You cannot automate creativity and passion. The 'Passion Economy' will never go away as long as people continue being creative and others appreciate and connect with what they do. The times are changing and making that connection when the entire world has gone remote is challenging. But it is possible and we need to find the best way to connect. That's what Steady is doing for the independent creators."
The passion economy helps freelancers and creators monetize their creativity and scale their businesses exponentially, and Steady is set to be an enabler in that growth.
The Cash Collection Emergency Playbook
As accounts receivables continue to pose a problem, especially during a crisis, you have to equip customers with the right set of tools to succeed in the entire Order to Cash cycle. Accounting and billing software is essential in this process.
Charlie said, "Upflow allowed the collaboration among multiple stakeholders with ease and helped them max out their cash collection effort." Further elaborating on Upflow's strategy to tackle the piling Accounts Receivable and DSOs that customers were facing, Charlie spilled beans on their 'Cash Collection Emergency Paybook.'
The playbook involved identifying dues from larger enterprises with better liquidity and quick wins to weather the storm. It improved the overall liquidity and eased the cash crunch.
Redefining Culture
The pandemic has redefined how today's workplace operates, and we've moved from swanky offices to couches and coffee breaks to Zoom catch-ups. While we are all stranded in different places globally, your organization's culture is the common thread that holds everything – and everyone – together.
"In the crisis, we learned that the company is not a building with people. It is the conversations that happen." quipped Gabriel. "A lot of the stuff we have learned during this pandemic, I wouldn't want to unlearn any of it once we're back to normal."
It's just as Murakami said, "When you come out of the storm, you won't be the same person who walked in. That's what this storm's all about."
PS: for more stories of transformation, check out Chargebee's Champions of Change summit, the largest gathering of SaaS changemakers.
Get the scoop on what's new