The Other Side of RevOps: What's the missing ingredient?
~ 6 min read | November 14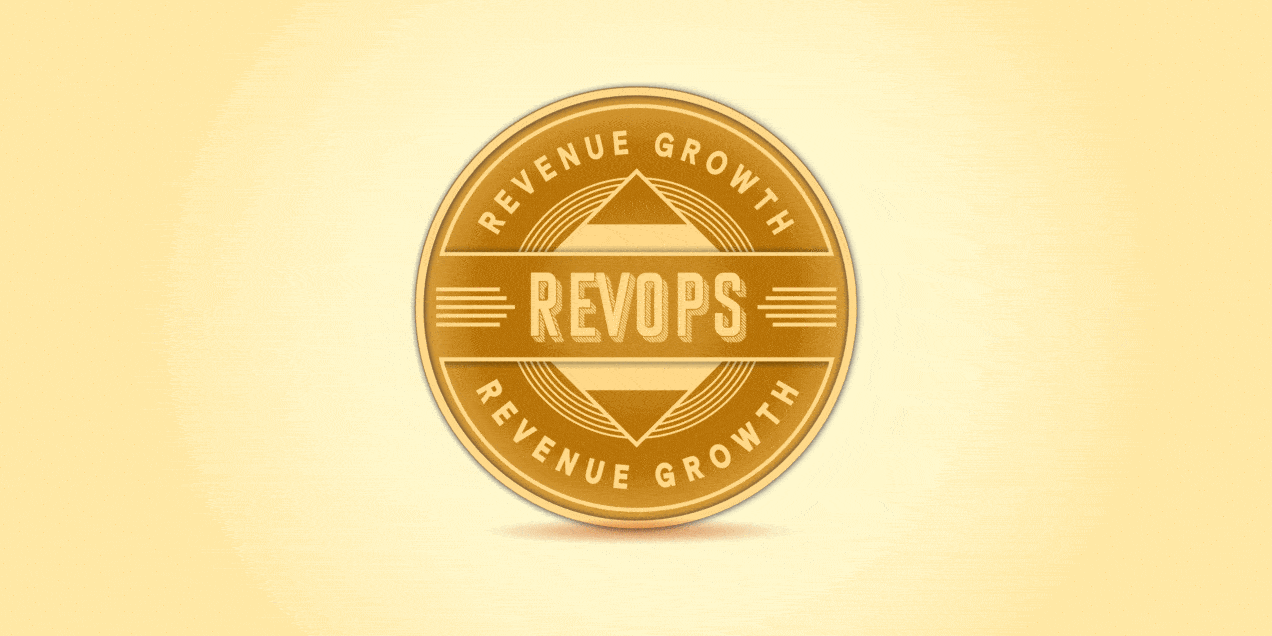 RevOps is here and it has one mission – Plug leaks and inefficiencies in your revenue workflow.

RevOps


/rɛvɒps/
noun

The individual role, function and cultural framework to obsessively focus on streamlining operational efficiencies across the revenue cycle.

But how do you actually go about managing your revenue operations? By zooming into every little aspect of your revenue metrics, and cutting out everything else, right? 
Turns out (like most other things in business and life), not completely. We ran a survey of practitioners on Twitter and the results were surprising:
When you're planning for aligning all your GTM teams – marketing, sales, and customer success, what do you think should be the central focus?

— Chargebee (@chargebee) September 19, 2019
Of course, half of the respondents focused on process efficiency and insights. But a little over a fourth of RevOps practitioners passionately cared about a department that couldn't be further away from "revenue" – Customer Experience. 
The other side of RevOps
"Companies get confused when they think their goal is revenue or stock price or something. You have to focus on the things that lead to those."      – Tim Cook                                                                 
The best way to maximize revenue is by not just stopping with revenue. Truly obsessing over your revenue cycle almost always leads to a seamless Customer Experience at the source. Focusing on Customer Experience can improve your revenue by at least 10% according to this Mckinsey report.
For transaction-based businesses, customers who've had the best past experiences spend 1.4x more than their unhappy counterparts. And for subscription businesses, happy customers have a longer LTV. More specifically, happy customers are 74% more likely to stay for one more year.
Customer relationships matter more than ever because your future revenue depends on those relationships lasting well beyond a single transaction. ~ Mikkel Svane, co-founder, Zendesk
GoNimbly's answer drove nails into the coffins of all the lost revenue.
Ooh this is a good one! Though all are crucial, by focusing on a seamless CX, the rest should follow by necessity. It's the only way to close those gaps! Loving this poll, @chargebee 😎

— Go Nimbly (@gonimbly) September 20, 2019
The only way to close the gaps and demolish the data silos between different business functions is to focus on delivering a seamless CX. Revenue, people, processes, tools, and analytics then, become the means to deliver this kind of experience every day.
How does Customer Experience feed into RevOps?
In 2009, HBR published an article titled "A Framework for Building Customer Experiences". This simple framework unearths the layers beneath Customer Experience. The tools used by different departments, processes they follow, the intended customer touchpoints, and the interaction design come together to provide a stellar Customer Experience.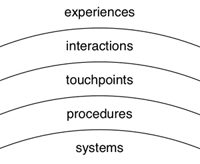 Tools and processes should be implemented keeping the Customer Experience in mind. In practice, this framework means different things for different SaaS organization structures. 
For a predominantly Sales-driven SaaS workflow, the way you negotiate Quotes and manage approvals has a direct impact on customer experience. For low sales-touch and product-led workflows, every moment along the customer's journey through trials and extensions, checkout, and self-service portals within the product become critical experiential points.
"When you think in terms of the customer life cycle, your customer is your first priority. And their experience needs to be totally smooth in that sense. A customer or potential prospect can't be approached by 5 different people from the organization. If marketing sends an email out, and then the next time the customer reaches out, it's somebody else, and then a different sales rep calls, it's very confusing for the customer and isn't a good experience.

In order to facilitate that, they started thinking about how this operational excellence needs to be aligned with the customer experience. And that's where I think revenue operations came in."

– Sylvia, Ex-VP Global Revenue Operations at Eventbrite
To ensure a good Customer Experience in your revenue operations workflow, your systems and procedures should be incredibly robust and flexible, and your customer-facing teams should be aligned. They should have a singular source of truth for their data. The best way to enable that is to bring in processes that align your entire infrastructure and tech stack with your organizational strategy.
How? Here are a few ways in which the SaaS businesses we work with have optimized their workflow for a seamless Customer Experience: 
Customers ideally do 

70% of their research

before

reaching out to you. Figure out what's that 70% they've learned about your product. And start your relationship from a point of context, not "hey there".




Your sales team shouldn't have to play "Negotiation Tennis" between each prospect, the finance, and the billing team. Integrate your billing and subscription engine with your CRM to be able to offer custom pricing, process quotes, plan discounts, etc. A less tangled process implies faster turnaround time and thereby a better experience.


The checkout flow, especially in a self-serve business, is probably the most critical stage in the buyer's journey. Should you have a single-page or multiple pages and fields? Are you going to allow guest checkouts or do they need to sign-up first? A/B test and iterate your checkout flow continuously.

Having a dedicated "my account" section in-app removes friction, empowers the customer, and reduces support load. Everything that improves user experience. Set up portals within your product to offer customers control over their subscriptions – view historical invoices, change account details and update payment methods.


A free trial is your hottest opportunity to convert a "so-so" prospect into an ardent advocate. Capture opportunities in free trial expiration reminders, and run drip campaigns to educate and guide the user throughout the trial. On the flip side, generic non-educative emails, or even trial periods that are too short to be useful (or too long that it procrastinates product usage) ruin the experience.
As we get deeper into RevOps we just need to remember:
Your revenue cycle intersects with your prospect's journey at multiple points. Every experience you get to deliver along these intersections is ultimately another revenue opportunity waiting to be cashed in.
Turns out CX, after all, is the other side of RevOps.
Got more ideas on how a RevOps workflow can be optimized for CX? Write to me at Ashwini at Chargebee dot com. I would love to hear about it.
Get the scoop on what's new