SaaS sales is innately tricky, and the current situation has only amplified it. We caught up with a few SaaS sales leaders who are in the deeps trying to turn the situation around and stay afloat.
For our webinar Sales in a COVID-19 World, we had Germain Brion (GB) from Chargebee and Troy Conquer (TC) from Go Nimbly joining in from SF, while Dailius Wilson (DW) joined us from Sydney at 2 AM in the morning.
Read through the summary below to find out what industry leaders have to say about the state of SaaS sales as businesses try to sail through corona infested waters. 
You can watch the recording here: Sales in a COVID-19 World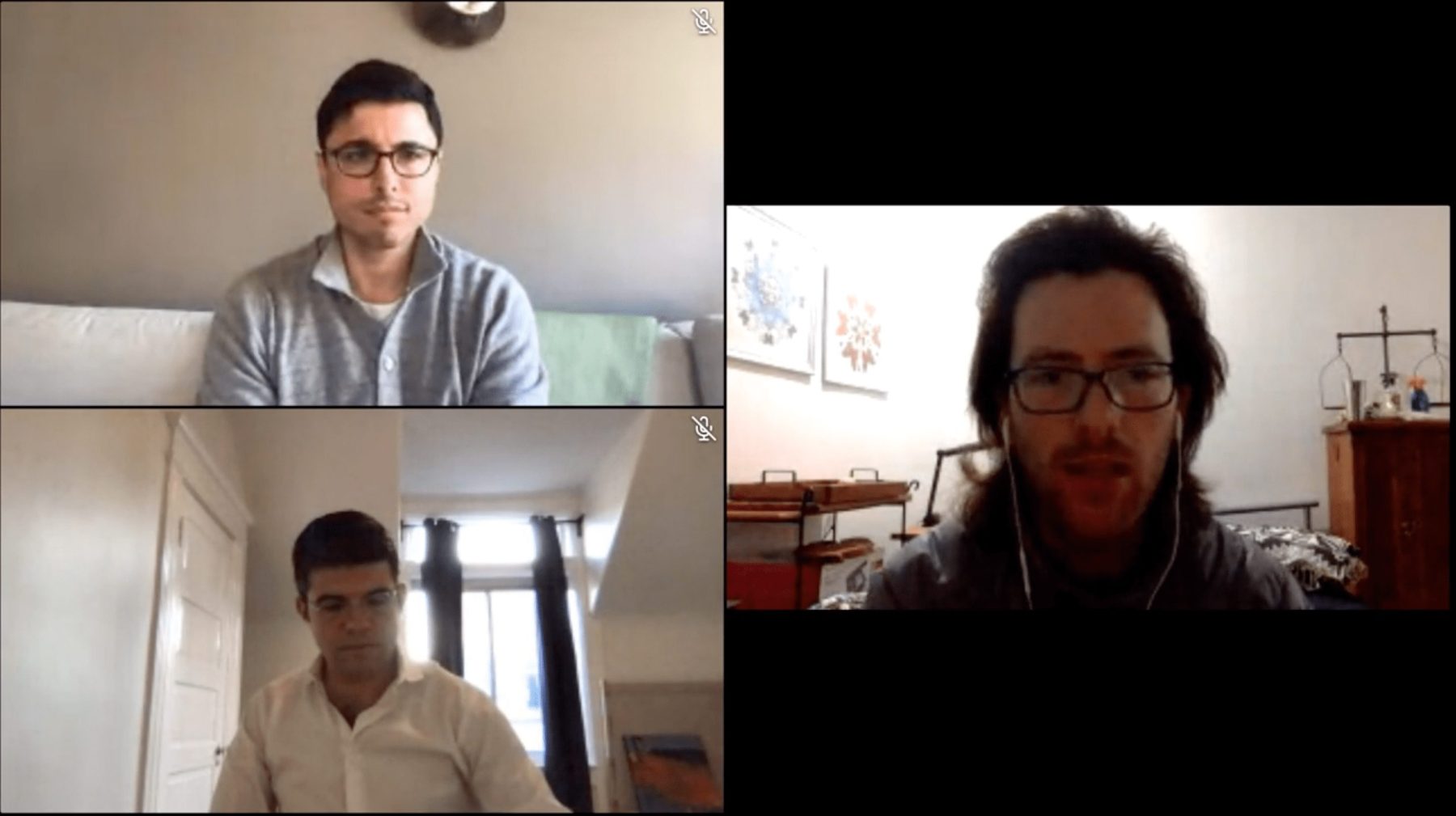 Germain Brion is the SVP of Global Sales at Chargebee and scaled the sales function from a team of 3 to 65+ across 3 continents in 4 years to deliver 30x growth. 
Sales in a COVID World 
GB: It is important that sales teams acknowledge the current sentiment prevalent in the market and make the necessary changes to tackle this unpredictability. 
We're mainly an inbound driven organisation. In this situation, we saw a slight dip in our inbound motions and we're pivoting to set up our outbound initiative in parallel to the existing inbound engine as an additional channel to minimize any disruption. 
The impact to your sales process or sales cycle largely depends on whether you sell Top-Down or Bottom-Up to your accounts. We sell top-down as billing and RevOps is the backbone of any SaaS business. One thing that has helped us so far is to focus on the objectives of our prospects keeping in mind the changed circumstances. Think about what matters to your prospect, whether they want to save more money or improve process efficiency etc.

If you sell bottom-up then you may likely see longer sales cycles. Extending trials to prospects would help you in the long run as almost everyone will take a hit in the short term. You should envision this as a marathon instead of a short sprint. 
People who invest today are going to be the winners tomorrow, don't go into a turtle reaction and stay in your shell.  Tweet

Flexible Contract Terms & Pricing
GB: To reduce friction and avoid adding complexity to the process,

Push decision-making authority as close to the sales reps as possible. 

Make payment terms flexible, we're offering new customers annual contracts with quarterly or monthly payment terms with relaxed deferments by up to a quarter. Since we are using Chargebee ourselves, this was a quick fix. 

Provide flexible

contract terms

with favourable exit clauses, to encourage prospects to consider the deal. 

Negotiate with time-bound or usage bound

discounts

so that the customer eventually returns to normal prices after enjoying the discounts.

Concentrate on capturing market share instead of hitting targets. 
Be flexible with your prospects and partners, and reactive to the situations developing around.  Tweet
Dailius Wilson is the VP of Sales & Growth at GetAccept with almost 10 years of experience in sales and marketing roles in the tech industry. 
"Paint your position politely and positively on how you can connect to their pain" – @dailiuswilson on how to tailor your messaging during these difficult times. @getaccept @Gobos_ @troybeeconq @gonimbly #SalesInaCOVID19World #COVID19 #Sales

— Chargebee (@chargebee) March 26, 2020
Sales Messaging in Times of Corona 
DW: While prospecting and reaching out to potential customers, go through their business' COVID-19 response see what unique initiatives that they're driving and adopt them into your messaging and pitch. 
Connect your solution politely and positively to the pains of the current times. If your solution genuinely solves some of the new pains that they might be experiencing in light of the situation, pitch it in a way that is mindful and acknowledges the current condition. 
A big mistake that some companies do is that they use generic pitches in their prospecting efforts which is sure to fall short. For example, if you're a remote IT services company you can touch upon the problems of IT infrastructure issues when your employees are working from home which would instantly resonate with your prospect. 
Remember that you want them to have what they need and not what you have. Tweet
Be a source of help, not a source of noise. Try to add value to people beyond your deal motions. Your mail or call can quickly be lost under the deluge of the COVID-19 responses that everyone is receiving, be sure to have a genuine response that stands out from the rest of the crowd. 
Troy Conquer is one of the co-founders and CRO at Go Nimbly with over 10 years of experience. 
"Companies on a RevOps model on an average make 26% more revenue." – Troy Conquer, CRO, Go Nimbly. @gonimbly @troybeeconq #SalesInaCOVID19World #COVID19 #revops #RevenueOperations #revenue

— Chargebee (@chargebee) March 26, 2020
Tips for SaaS Sales Leaders 
TC: Dive deeper into the community mindset. Share as much as possible the methods that have worked out for you and even the methods that didn't work out. LinkedIn is one such platform where community learning has been the emphasis even long before the Corona Crisis. 
During a crisis the market usually goes through phases of Storming, Norming and Performing. We're currently going through the storming phase and it is uncertain how long this period will last but it is sure to pass. By giving back to the community we can collectively help each other get through this phase faster. Start networking, if you haven't already. Get in touch with other like minded people and share notes with them. 
Do something about the situation, you're going to look back and think about what you did to help your community and others who are struggling. Tweet
Only by embracing the changes (digital or otherwise) that this turbulent period brings can we expect to transition smoothly into the normalising period. Take this time to hone your craft by reading more books, taking up courses online and keep yourself accountable with the help of others. 
Webinar Q&A's
The authors of the Challenger Sales might disagree on relationship building as a sales playbook now. Panel's opinion on this: 
GB: The period right now is not for the challenger sales and other tactics. During difficult times like this we should be sensitive to people's situation and their mindset. The traditional sales model tactics may work in a traditional world. 
TC: Try to stay on the minds of your prospects by being sincere, keep it simple and keep in touch. Your ability to sell also depends on the fidelity of your relationship management.
How to deal with Layoffs – of yourself or your sales team members?
GB: When you run your revenue projections plan on your mitigation measures starting today and be prudent about the headcount you want to maintain in your organisation. The hard thing would be to let people go remotely. You should encourage them to learn, grow and take this time to invest in themselves so that they can bounce back. 
TC: Try to help them by referring to other opportunities that you can find in your network. It's the responsibility of those who're ok to actively help others who are finding it difficult. 
What should you do when your AEs have 0 meetings booked and deals have gone cold too? 
DW: Adapt the structure of your messaging and pricing to the current pains that they might be facing. Try to provide your product for free to your prospects for a few months and make them realize its value. Also reach out to other businesses in your vertical who're successful and swap ideas with them. 
GB: You should also reach out to your existing customer base and see how they've benefitted from your service in this period and highlight it with a testimonial. Maybe even provide your service for free to get more users now instead of paid users. 
Do you think this situation will have a positive influence on how people do business? Has this enlightened us with more flexible payment options & schedules? 
GB: Typically enterprise SaaS companies are used to collecting annual payments upfront. But we're seeing a shift in SaaS to value-based pricing (usage/volume based pricing in some cases) and it is being accelerated by the COVID situation especially in the SMB sector and even the up market seems to be adapting well.  
What is one skill that someone brand new to outbound should focus on? 
DW: They should be active on social media, say LinkedIn and connect directly with the decision makers, offer them support. Maybe even export the contacts which engage with top posts in  your topic of interest and reach out to them. 
And that's all folks, it's the start of a new quarter and we all need to get back to selling to stay afloat. 
These are unprecedented times and we're sailing through rough seas. Now is the time for us to band together to figure out how to prepare and adapt to ensure we move through this period with minimal disruption.

One may not have all the answers to all the countless questions and uncertainties we face but collectively we might. 

Check out SaaS in a COVID-19 World where we've tried to provide the SaaS world with directions for topics across the revenue cycle from new acquisition and sales motion, churn mitigation and customer retention to cash flow and revenue forecasting.