What's the Deal with a 'Deal Desk' and How it Can Drive Sales Efficiency
~ 6 min read | December 1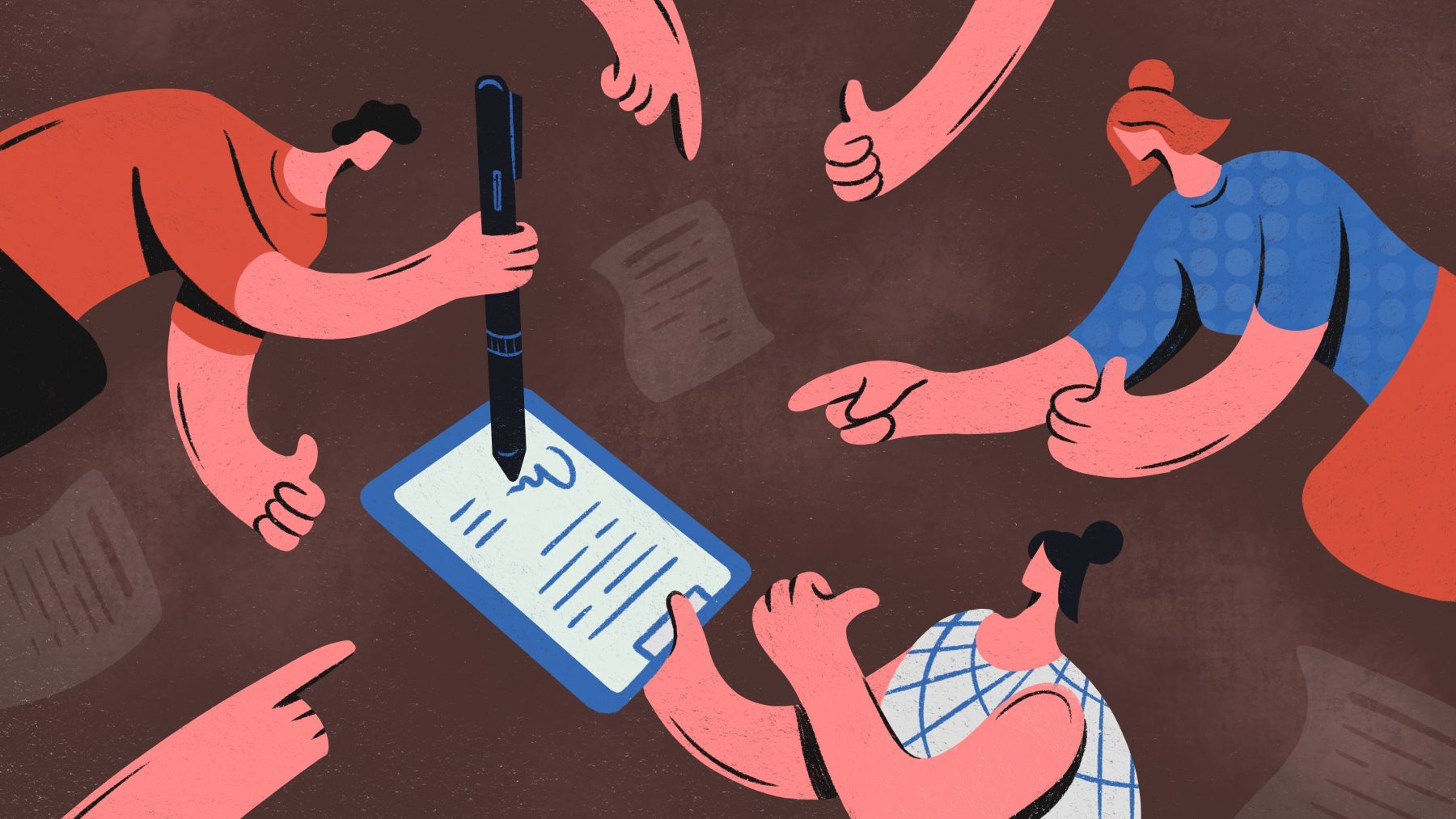 B2B selling has not only become more competitive with every passing year, but it has also gotten more complex. While high-value deals are always the most sought after, the sheer complexity of high value deals can be overwhelming, thanks to the intense negotiations with multiple stakeholders. Not to forget the hoops you have to jump through to get approvals from the various functions, such as sales operations, legal, and finance.
So, if you're a frustrated sales rep waiting eagerly for a signed deal, only to see it fall through at the last moment, I see you. I feel your pain. Now, if only there was a way to deal with these glitches or prevent them in the first place. Because nothing is more important than signing and retaining a high-value customer for a business, right?
That's where a 'deal desk' comes in. It helps in handling high-touch deals and improves sales efficiency and effectiveness.
What is a deal desk?
A deal desk comprises a cross-functional team that has one sole purpose – to ensure that high value complex deals in the pipeline sail through and get signed. A deal desk gathers all important stakeholders and information in one single place and often includes representation from the sales team, finance, legal, product, marketing, customer success, and support. The structure may vary from organization to organization. Deal desks improve sales efficiency and prevent any bottlenecks in the deal process with custom pricing negotiations and contract management.
Complex deal structures are usually followed by non-standard contracts. The deal desk acts as a single source of truth for all such contracts, pricing, quotes, proposals, discounts, and approvals. The result is beautiful: short cycle deals that are well structured, standardized, and even compliant with regulations such as SOX and ASC 606!
Deal desk for sales efficiency
Complex deals made simpler
All sales teams know the pain of having to remember complex product features coupled with dynamic pricing structures and approved discounts. And if that's not enough, they also have to spend time finding and maximizing upsell and cross-sell opportunities.
Manual processes and siloed departments add another layer of complexity to the already complex pricing and documentation of non-standard deals. And before you know it, the deal could be slowly slipping out of your hands. A deal desk maintains an up-to-date catalog of the entire product portfolio to facilitate personalized deal creation and prevents manual errors. It also keeps tracks of the standardized pricing models, approved discounts, and other charges.
By creating and maintaining product and pricing related documentation, the deal desk solves for most of the sales team's pain points, letting them focus on what they do best – close more deals!
Standardization of processes and tools
The stakes in a high-value deal are always high. A deal desk streamlines sales processes by standardizing templates and approval workflows. It creates predefined templates and approval guidelines for documents such as quotes, sign-offs, SLAs, NDAs, etc. This streamlines the documentation across all deals in the organization.
With a deal desk, your sales teams know exactly which deals are worth pursuing and critical for the organization. It plays a key role in contracts with custom pricing and gives the negotiations a guided approach.
Contract negotiations happen efficiently, and submissions of important documents happen seamlessly. For non-standard deals, a deal desk often provides guidelines for handling specific clauses. This allows legal and finance teams to review deals quickly.
Closing deals also becomes easier with cross-functional collaboration. If all stakeholders are using a different set of tools for similar purposes, it only contributes to prolonged sales cycles due to manual reconciliation required. A deal desk prescribes a standard set of tools to manage Configure, Price, Quote (CPQ), Contract Lifecycle Management (CLM), and Document Management System (DMS).
Here's how a tool like Chargebee can enable deal desks and help you create a winning Quote-to-cash workflow.
Bridge between multiple stakeholders and BUs
For most complex or non-standard deals, the sales rep generates a quote and sends it to the manager for approval. The manager then loops the finance team in. If all stakeholders lack clarity on the rationale behind approvals, internal approvals become excruciatingly long and may result in the prospect losing interest due to a delayed response.
The deal desk also manages the internal workflows involved with the approval process and actively collaborates with multiple departments to gather inputs for the deal. Bringing all the information in one place significantly improves the speed of the approval process. It sets transparent guidelines to identify which stakeholders need to be involved when, and how. As a result, the deal desk helps significantly in increasing deal velocity.
Helps in timely renewals
In the last mile of the sales cycle, the deal desk identifies renewal opportunities and creates relevant documentation well in time to facilitate quick renewals. That means no revenue leakage due to lost opportunities!
Building a winning deal desk
If you're all set to build a winning deal desk for your sales organization, here are some pointers to begin with:
Set expectations
The deal cycle is a machine with multiple moving parts. So it calls for a lot of coordination not only within the sales organization but also with other stakeholders. It always helps to set expectations from all stakeholders about their role in the entire process. This creates transparency, visibility, and also shortens the sales cycles.
Enable cross-functional resources
To make sure that the deal desk runs like a well-oiled machine, the alignment of several functions and resources are required. You can designate cross-functional leads to ensure a healthy flow of information and collaboration. This will pave the way for the deal desk to become a well-accepted and integral part of the deal process.
See things from the customer's perspective
After all, a deal is a two-way street. Take the buyer's journey into account at each step of the sales process to ensure a thoroughly positive experience. Looking at deals from the customer's lens will ultimately lead to a process built for winning deals.
Empower your deal desk
Make sure your deal desk has the authority and accountability to make decisions on non-standard price and/or contract terms using clearly articulated guidelines and parameters.
A deal desk will play a key role in revving up the sales efficiency, ensuring that your sales organization is spending time on deals they absolutely should, and ultimately, in cultivating lasting customer relationships.
Get the scoop on what's new