Keeping track of your company's finances is very important. This includes but is not limited to tracking what you're bringing in, but also being able to capitalize on time-based profitability, and keeping your data handy for the IRS. 
That's why you need to make sure that you have the best accounting software available that meets your business needs and, more importantly, your budget. 
Xero and Sage are both popular solutions for small to medium-sized businesses throughout the world. So, let's find out which service, Xero or Sage, is right for your business and how they can specifically serve SaaS and subscription-based businesses. 
Table of Contents
Xero vs Sage: A Quick Overview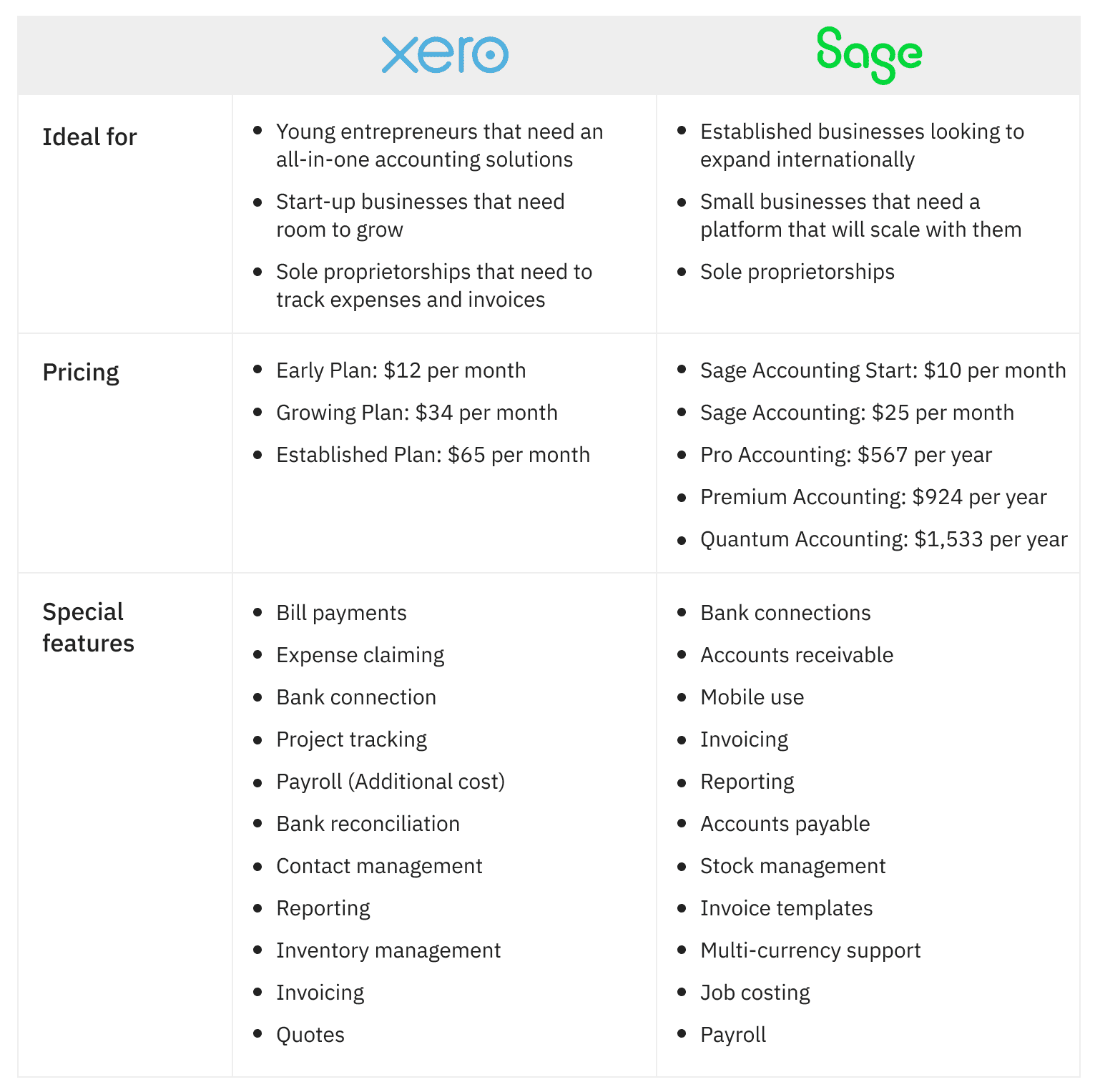 Source: Xero Pricing and Sage Pricing pages
Xero Overview
Xero is an accounting software platform created by a New Zealand-based company in 2016. Since then, it's amassed a huge audience that comprises more than 2.7 million subscribers.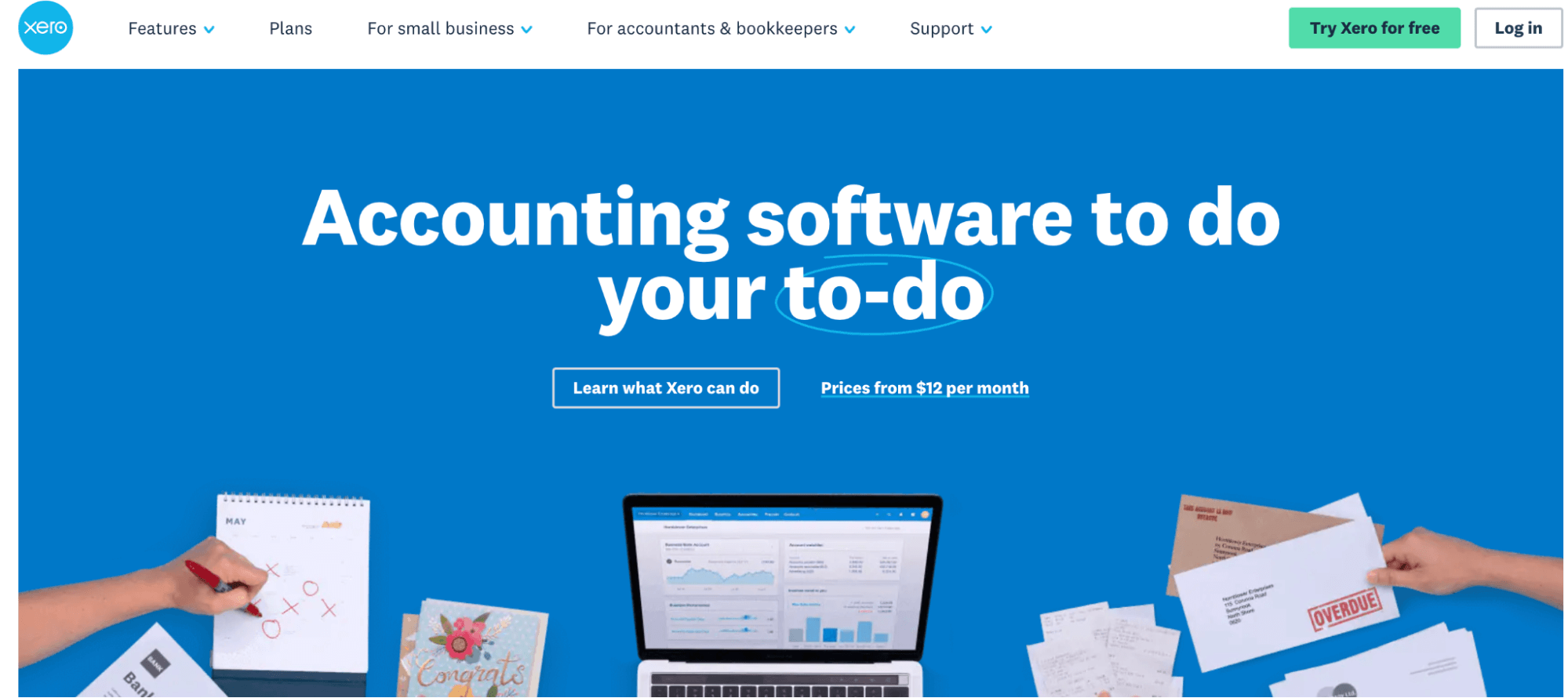 Xero's popularity mostly centers around the UK, New Zealand, and Australia. It's considered an all-in-one accounting program specially geared toward newer businesses and young entrepreneurs. Xero can be an excellent choice if you're a startup or a smaller business.
Here's a quick look at some of the features that Xero offers:
Invoice tracking: With Xero, you can create and send online invoices, so you can accept payments from your customers. You can also create invoices on the go directly from the mobile app.
Bank syncing: Xero lets you connect your bank and automatically import transactions. With daily bank feeds, you can quickly reconcile your accounts.
Financial reporting: Xero lets you easily create up-to-date financial reports. You can even drill into specific KPIs to get a clearer picture of your company's financial health.
Expense management: Keeping track of what you owe can be tough. Xero helps you stay on top of your bills — get an overview of unpaid bills, schedule payments in advance, and more.
Accountant access: Xero lets you share your accounts with an accountant. You can also control what they can and can't access.
Optional add-ons: Additional services can be added to your Xero account, which provides additional features. These include Xero Expenses, Xero Projects, and Xero Payroll. These add-ons come at an extra cost.
Sage Overview
Sage is a long-running accounting platform developed by a UK-based company. It has been around since 1981 and is currently available in 23 different countries. There's a cloud-based service offered called Sage 50cloud. You can access Sage 50cloud from anywhere on any device. It has the same features as the normal Sage software but comes with different pricing.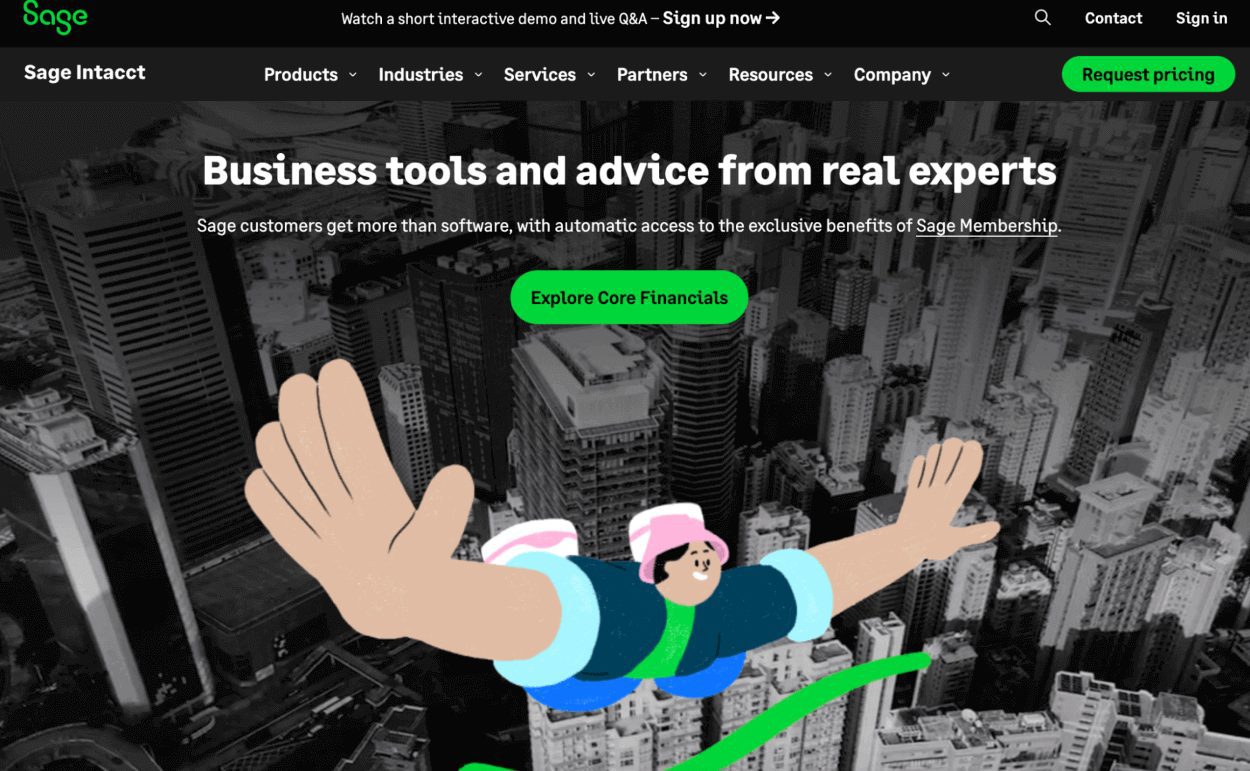 Here's a quick overview of what Sage offers:
Invoice tracking:

With Sage, you can create, send, and track invoices. You can also manage all of these transactions from one central platform.

Tax calculation:

Sage is an HMRC recognized and Making Tax Digital service. It can be used to calculate and submit your VAT returns as well.

Inventory management:

Sage offers an inventory management module that helps business owners track their inventory and stay on top of purchase orders. 

Payroll:

In addition to handling your accounting needs, Sage offers a payroll module that enables you to manage payroll for your staff.

Advanced reports:

Sage users can access a variety of reports from their dashboard. You can also drill down into your data to get more detailed insights. 
Sage also allows you to collaborate with your accountants while offering real-time bank account connections. This will enable you to see your business cash flow at a moment's notice.
Xero and Sage: Feature Breakdown
We've discussed Xero and Sage and what these individual systems can do. In the following sections, we're going to look at how Xero and Sage stack up in the areas of:
Pricing
Reporting
Transaction and expense tracking
Accountant invites
Time tracking
Project management
Customer service
Invoicing
Integrations
Mobile app
Number of users
User interface
Let's dive in.
Pricing
Budget is obviously a huge concern when it comes to purchasing accounting software. If you shoot too high, you'll be using software that takes a huge chunk of your profits. 
That's why it's important to compare and contrast the different pricing tiers for these systems to determine what you can afford now and whether it can grow with your company in the future. 
We'll start with Sage.
Sage provides two services: Sage accounting (Desktop Version) and the Sage 50cloud accounting platform.
Sage Accounting (Desktop Version) Pricing:
Sage Accounting Start is the first of its subscription tiers and the lowest regular-priced option available. This subscription will cost business owners $10 per month. The next pricing tier costs $25 per month. 
Sage 50cloud Accounting Pricing:
Sage 50cloud Accounting has three pricing tiers. They're Pro Accounting, Premium accounting and Quantum Accounting.
The Sage 50cloud Pro Accounting plan costs $567 per year. This plan only allows for a single user. The Quantum Accounting tier costs $924 per year. With this tier, you can have up to five users and use it for multiple companies under one account. It includes everything the Pro Accounting plan offers, plus many additional features.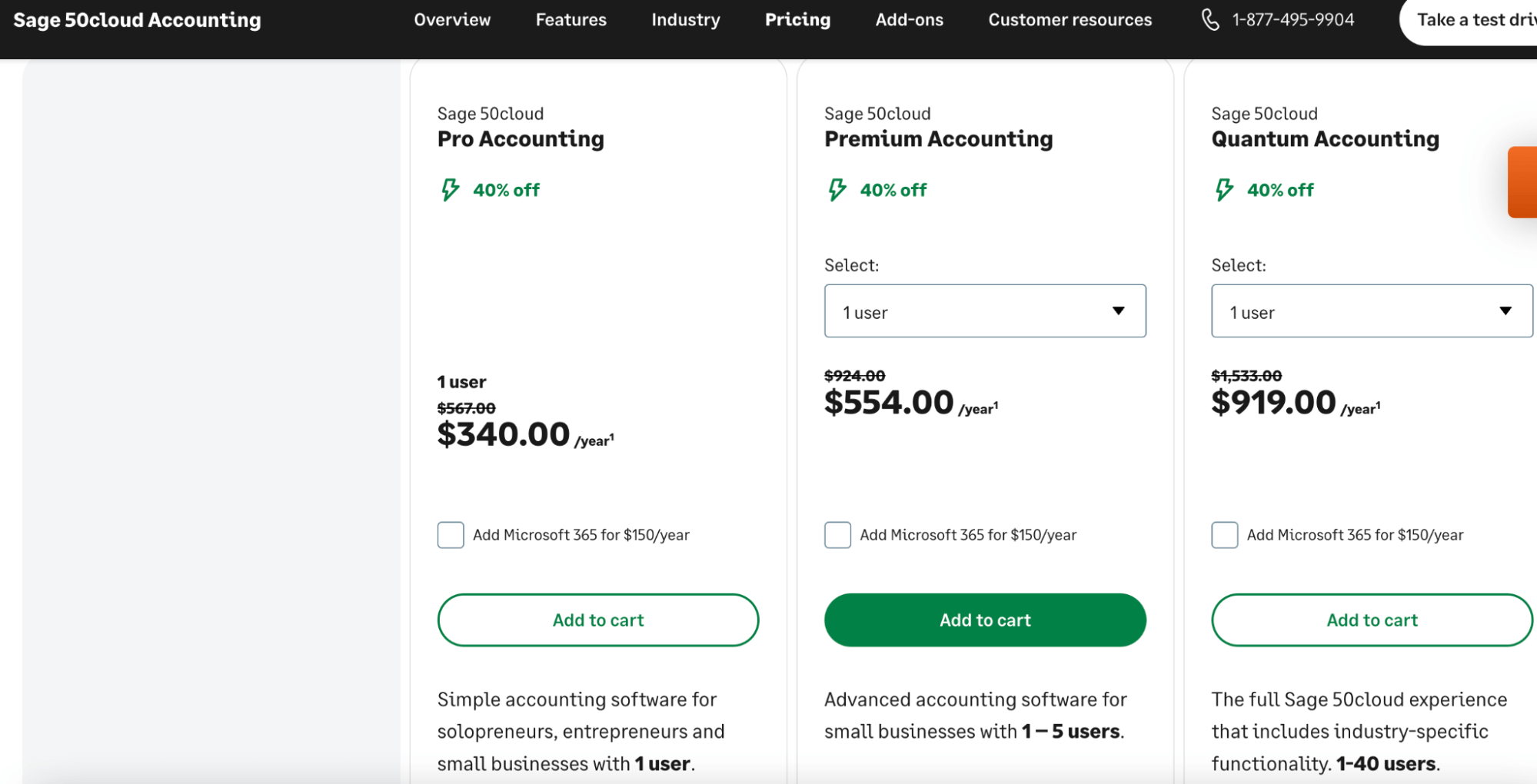 Now, let's move on to Xero.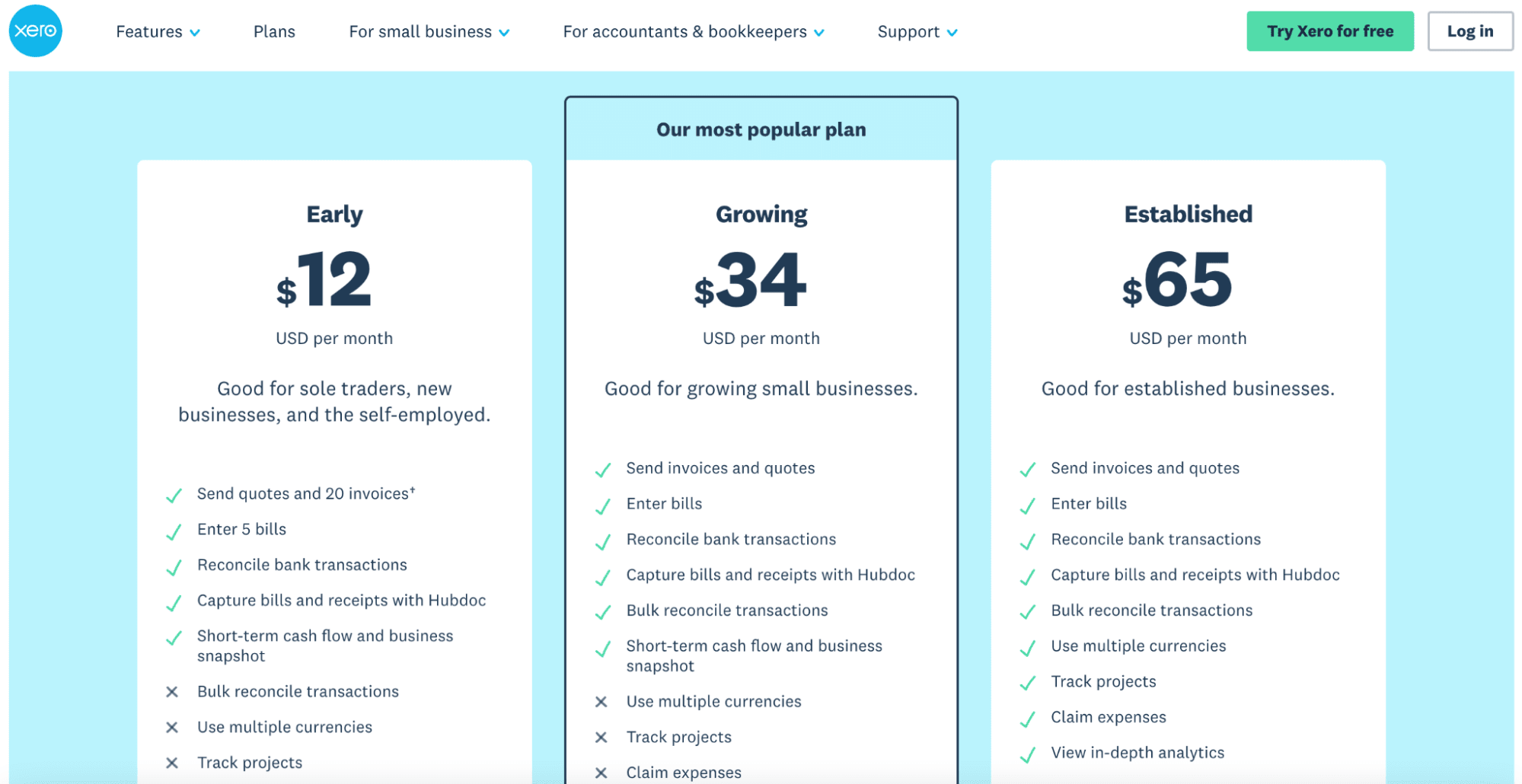 Xero has three different pricing tiers, each with unique features. They're the Early plan, Growing plan, and Established plan. 
The Early plan is Xero's most affordable option, and it comes in at $12 per month. Users who subscribe to the Early plan can send quotes and up to 20 invoices to clients. 
On the Growing plan, you'll pay $34 per month. When subscribed, you can send invoices, reconcile bank transactions, and get a look at your short-term cash flow and a business snapshot. 
The Established plan is the most expensive plan on Xero's list, costing subscribers $65 per month. On this plan, you get everything offered on the Growing plan, plus more.
Reporting
Reporting is an essential feature of any accounting software. You must be able to observe what is going on financially within your firm and collect a multitude of information into a report that is both comprehensive and simple to grasp.
Thankfully, there are reporting features included with both Xero and Sage.
Xero offers 55 different reports that you can choose from. 
Depending on your plan, Sage provides access to over 165 distinct reports. When using Sage 50cloud Accounting, you may access these reports from any device at any time. 
Transaction and Expense Tracking
Another key accounting software function is transaction and expense tracking. You need to be able to view how much money is coming in and how much is leaving in real time
Both Xero and Sage offer transaction and expense tracking services, which should come as no surprise given the importance of this function.
Xero uses live bank feeds to track how much money is coming in and going out of your accounts. Of course, manual input is also an option if you prefer to have more of a hand in this feature. However, the automation associated with this tracking feature makes it highly convenient and ensures that no human error will throw off your results.  
With Xero, you can sort all of your new transactions using a smart categorization feature. All tracking is encrypted and secure, taking automatic security updates to keep this sensitive information private. 
With Sage, you can also connect bank feeds, but you cannot set rules, even on a basic level. 
There's no automatic categorization with Sage, and transactions are imported once per day. 
Much like Xero, no manual entry is needed. You can also set up multiple feeds for credit card accounts, bank accounts, and your business's PayPal accounts. 
Accountant Invites
Your accountant is one of your company's most crucial financial partners. So, it makes sense that they would need access to your accounting software. Collaborative accountant features make it so that your accountant can just sign into the platform and gain access to the information you've shared with them instead of waiting for you to supply financial data. 
Both Xero and Sage allow accountant collaboration. 
Xero allows accountants and team members to collaborate with you through the platform in real-time. It's easy to invite collaborators through the central dashboard. All you have to do is set your accountant up as an adviser to give them full access. You can then send an invitation that they have to accept.
Sage actually has a dedicated "Invite Accountant" tab. The accountant can be invited via email, but they must have the Sage accounting partner edition to access it. Sage also makes it easy to remove access if you and your accountant part ways.
Time Tracking
Sage has a time tracking feature, but it doesn't come with the base membership. Instead, it's an add-on service that has to be selected. When entering time, you can either manually type it in or use the system's built-in timer.
You can use this add-on to set up tasks and projects and form your budget according to the time you're spending on these tasks. Invoices can then be sent directly to clients for the time you've tracked.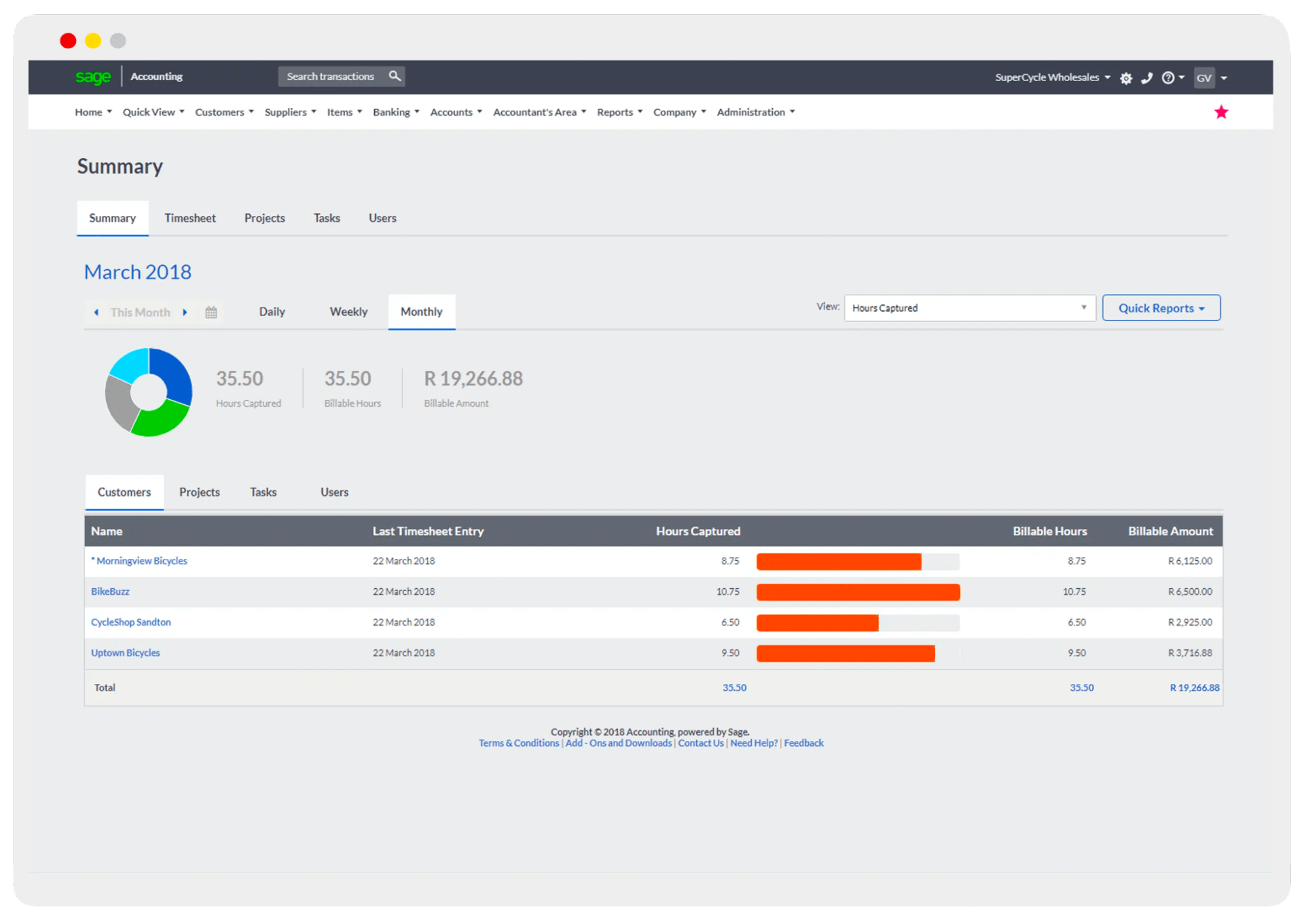 Xero also has this feature, but it's built into its most expensive plan. 
With Xero's time tracking functions, you can add billable time to projects for clients. However, you need to be subscribed to the Xero Established plan to use it.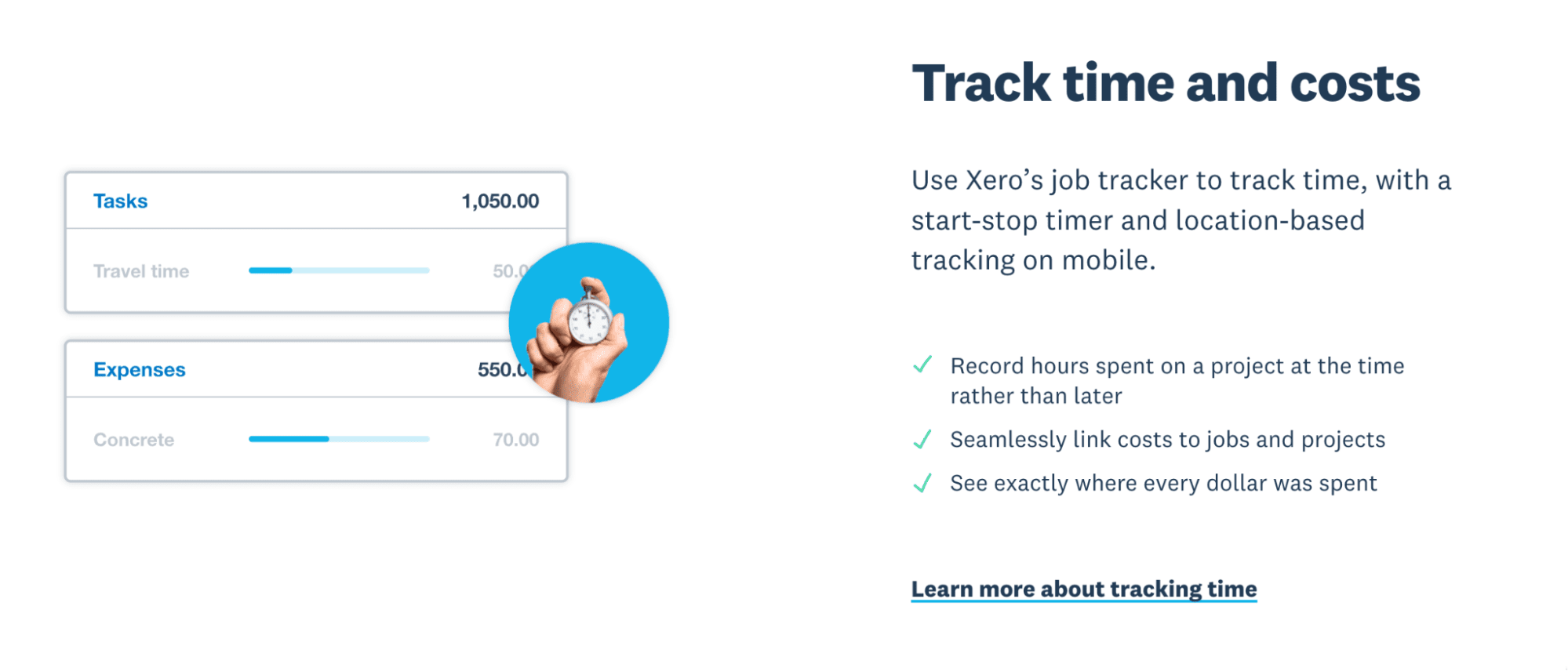 When using the time tracking feature, you can record the hours you've spent on a project, see where your money is being spent from a time management perspective, and view your time profitability in a report.
Project Management
The project management feature allows you to track the financial transactions associated with your various projects. This includes revenue,expenses, and billing.
Sage allows you to manage your project budgets by entering descriptions as well as start and finish dates. You may track all expenditures and earnings for each project, resulting in a completely configurable project accounting experience. This is also an add-on service that must be paid in addition to your Sage subscription.
Xero offers this service, but once again, only on its most expensive plan. You can use Xero's project management functions to estimate and quote on jobs that you're trying to land, send customized invoices to your clients, and monitor the profit margins of your various projects right from the central dashboard.
Customer Service and Support
With something as vital as your accounting software, you want to ensure that you can get help when things go awry.  That's why quality responsive customer service is so important when choosing an accounting software. 
Sage offers the Sage Intacct Support system and a peer community for customer service questions. Support is offered 24 hours per day from Monday to Friday. Customer service phone numbers are available for customers and partners only. 
When you need customer service through Xero, the company has you search for an answer to your problem through its library of articles. If you cannot find a suitable answer, you can raise a case with the support team via email. There is no direct phone option or live chat support.
Invoicing
Invoicing is one of the most basic features of accounting software, so it's no shock that it's something offered by both Xero and Sage. Thankfully, invoicing is a simple process through both services, and both offer unlimited invoicing support. 
Sage only has a single invoicing template with limited options for customization.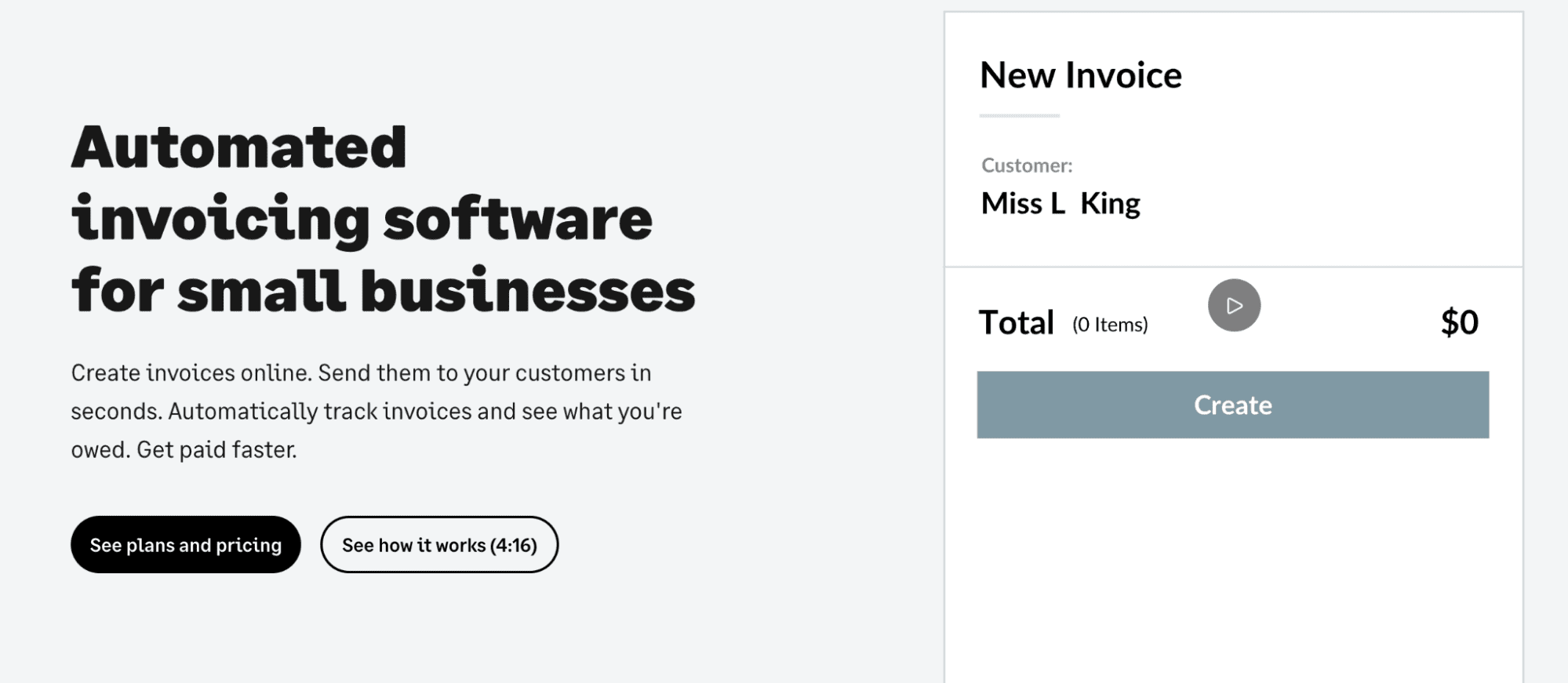 Xero's invoices also have only one template option, but many advanced customization options (like adding your company logo) exist. That means with Xero; you can make the invoicing process uniquely yours.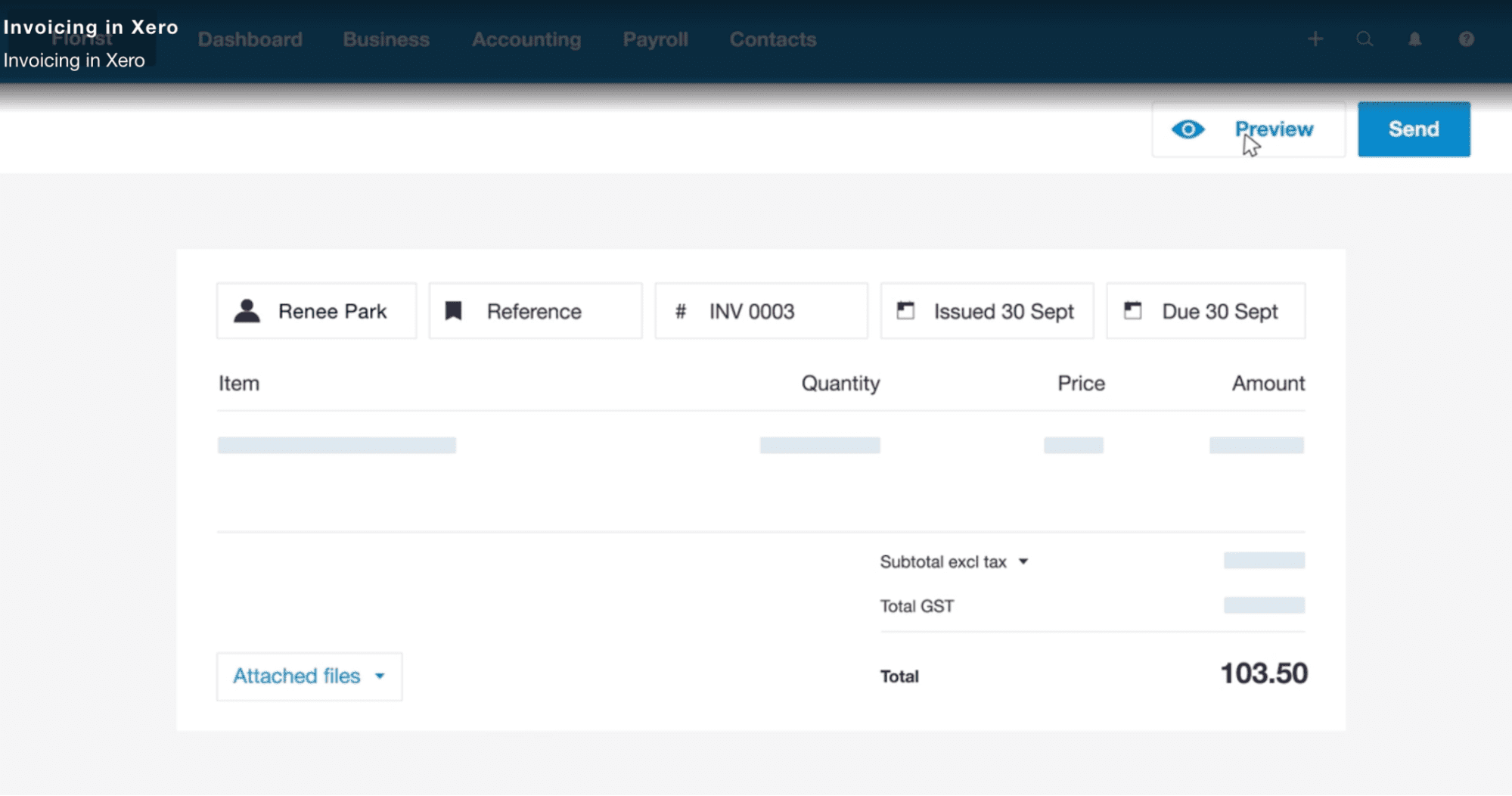 Integrations
Integrations enable your accounting software to work in tandem with other tools you might already be using. It creates a more streamlined working environment. By integrating services, your tools can communicate seamlessly with one another, and you won't have to spend valuable time exporting data from one platform and importing it into another. 
Xero integrates with over 800 apps. This includes popular services like Hubspot, Mailchimp, Outlook, and Stripe, to name a few.
Sage can be connected with virtually any applications you have through both pre-built and custom connections. Those custom connections can be created using the web services API. 
Mobile App
Mobile access is essential for the business owner on the go. You want to ensure that when you're out of the office, you'll still be able to access your financial information. That's why mobile apps are an excellent software convenience that should never be overlooked.
 Xero has a longstanding mobile app that's available on Android and the iOS app store. The app has seen over a million downloads through Android's Google Play store and has a 4.1 rating as of this writing. 
On iOS, Xero has a 4.5 rating, which is significantly higher.
Sage also has a mobile app on Google Play and iOS. On Google Play Store, Sage's mobile app has only 50,000 downloads and a 3.1-star rating. The rating is higher on iOS, with a 4.6.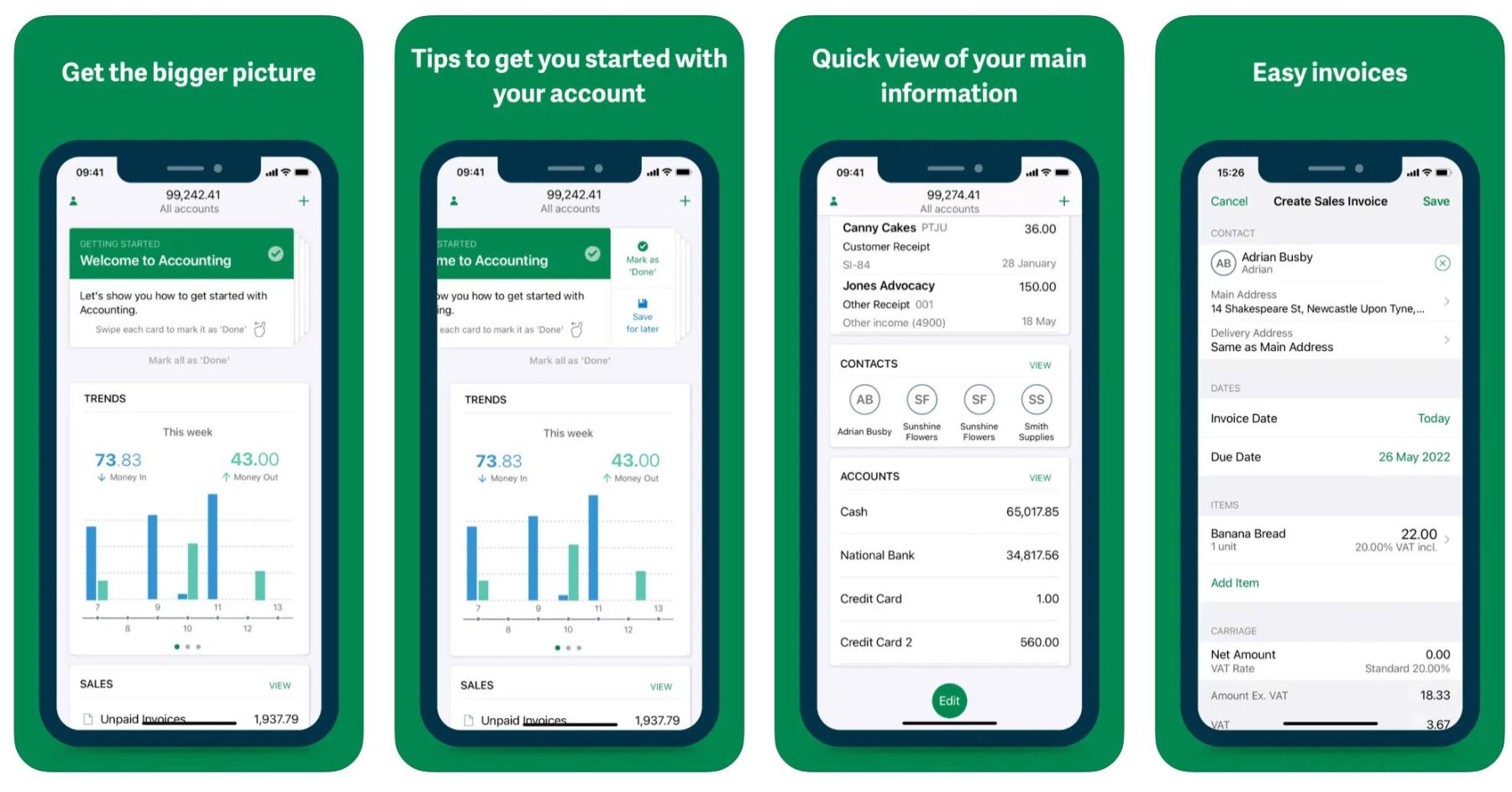 Number of Users Allowed
Depending on the size of your company, you might need to grant access to multiple users. 
Sage's low-tier Accounting Start plan allows for only one user. That makes it a stellar choice for smaller companies that don't need multiple users accessing the accounting system. If you're a larger company, you might want to look into the Accounting plan, which comes with unlimited users.  
Subscribers to Sage 50cloud's basic package would likewise receive a single user. The most expensive plan for this service only allows for up to five users. Sage 50cloud does not provide an unlimited user subscription.
Xero has no user restrictions. All of its plans include unlimited users. This is a critical feature of Xero because it is highly unusual for any accounting software to provide unlimited users.
Interface and Dashboard
The ease of use of any new software you adopt for your business is critical. 
You want to use an accounting platform that will not take you many hours to learn. It should be straightforward, intuitive, and largely self-explanatory.
Let's take a look at the Xero interface first.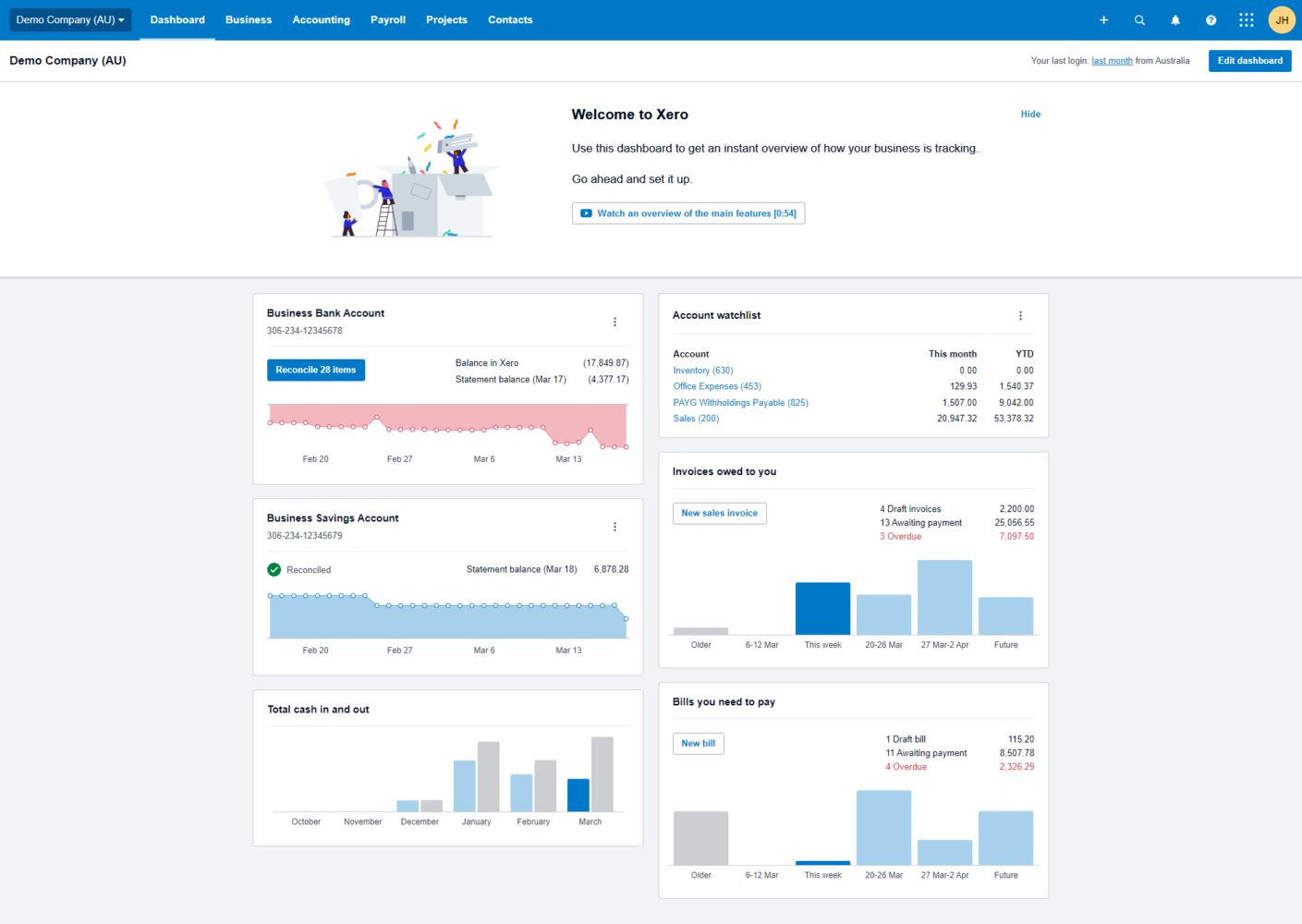 The image above shows Xero's user dashboard. It provides easy-to-read reports on bank accounts, cash in vs. cash out, pending invoices, and bills that need to be paid. The top of the interface has a simple menu with options for Dashboard, Business, Accounting, Payroll, Projects, and Accounting. 
It's clean, open, and easy to use. Anyone would be able to sign into this system and understand what they're looking at. 
Now, let's take a look at what Sage has to offer.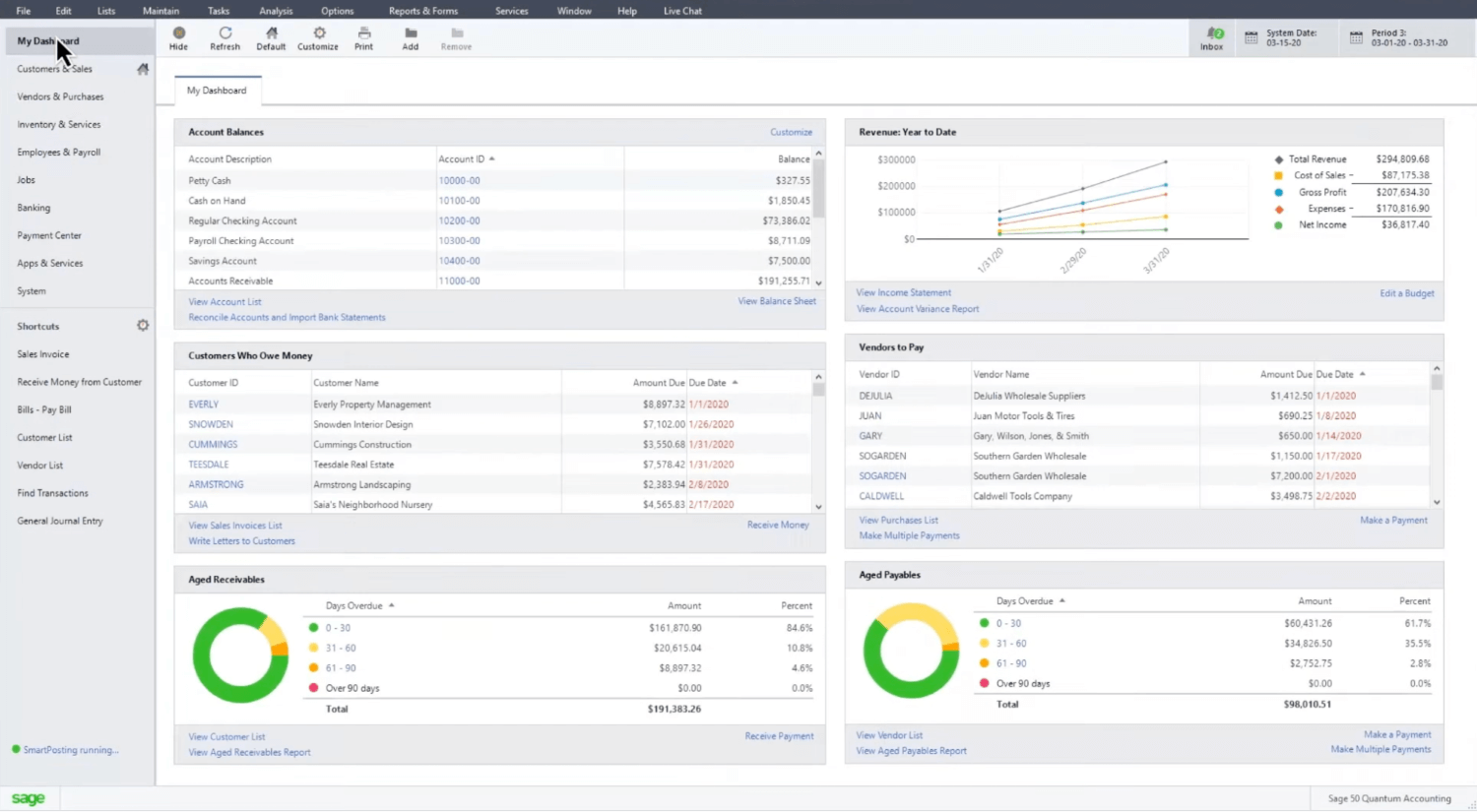 Sage's dashboard also has an open layout with graphs showcasing a lot of the information you'd need to access daily. 
Accounting For Growing Subscription Businesses
Regardless of which solution you choose, SaaS businesses looking for a more complete solution for their accounting and finance needs can get a lot from Chargebee's integrations with both Xero and Sage.
Chargebee's Xero integration is a powerful connection between Chargebee's subscription management engine and Xero's accounting platform. It allows you to automate your reconciliation with a single click and access all of your data on the go from the cloud. Invoices, payments, and more can be automated, passing from Chargebee into Xero with no effort on your part. 
Chargebee also integrates with Sage to create symmetry between your billing system and accounting software. Automatically sync everything from payments to customers, invoices, coupons, and much more. You can even create audit-ready reports when it's time for the tax season.
Conclusion
There is no definitive answer to the question of which service is better between Xero and Sage. Better is a subjective concept; what might be perfect for one company could fall painfully short of the mark for another.
That's why you need to take a look at your specific business needs and compare them to the various features we've listed throughout this article. Only then can you understand what these platforms do, what they cost, and how you can use them to their greatest benefit.
Remember, if you're a SaaS business, whether you choose Xero or Sage, you can benefit from Chargebee's integrations. Contact Chargebee today to see how we can help you make the most of your money.