Why it makes perfect sense to offer alternative payment methods
~ 5 min read | September 10

Trash the cash.
Move over checks.
Friend-zone credit cards.
We've got a new prospect now. Alternative Payment Methods.
Alternative Payments of all shapes, (Square) and sizes are furiously popping up and taking the world by storm.
According to a WorldPay report, cards which accounted for over half (57%) of internet payments in 2012, will fall to 41% by 2017. Alternative Payments would take over and rule the online payment markets with a 59%.
So, why does it make sense to offer an alternative payment method to your customers in addition to credit cards?
Additional Recurring Revenue
You just launched a really interesting online store. Customers are beginning to line up, and your cash registers (do they even exist anymore?) can't stop ringing. All the brains, pains and money you put in for acquiring new customers is now beginning to work.
Tom, a potential customer is now on your beautiful checkout page.
He tries to sign up using his credit card.
Clicks on Subscribe.
Error : Card Declined. Please contact your bank for more information.
He retries.
Error : Card Declined. Please contact your bank for more information.
Frustrated, Tom abandons the order and goes away.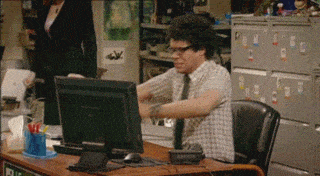 What does this mean as a business owner to you?
You just lost Tom. Not just Tom. You also lost $XXX spent on CAC and $XXXX of LTV, of a highly qualified customer. All because you couldn't accept payments from Tom, the way he wanted it to be.

What do I do now?
A card decline could probably be one of the most frustrating experiences for an online buyer. As a business owner, there is a little that you can do to avoid card declines.
You could make sure the users enter valid and complete information required. But, you can't really do much for a first time customer if the card gets declined due to reasons like insufficient funds.
However, what you could do is, offer your customers an alternative to Pay with PayPal or Pay with Amazon, in addition to paying with a credit card.

Let's reconsider the same example with an alternative payment method configured.
So Tom tries and retries. Error.
The third time, his eyes spot the Pay using PayPal/Amazon option and he decides to go for it.
Before you know, the payment goes through and hey, say Hello to Tom.
Your new customer a.k.a more revenue. Ka-ching.
Still not convinced?
Here's more on why you should consider an alternative payment method.
Stringent Rules
If you have a SaaS business based in the US and wish to sell to companies worldwide, stringent payment gateway rules in certain countries could be a problem. With a payment method like PayPal which functions across boundaries, you wouldn't have to worry about selling to specific countries.
Boost in Sales
Certain renowned payment methods such as PayPal Express Checkout are sure to give you a boost in sales.
We decided to analyse the growth that our customers had achieved using alternative payment methods. It was obvious that our customers have seen a definite spike in month-on-month transactions.
When we decided to deep dive into the actual numbers, we factored in reasons like seasonal jumps and marketing campaigns.
We then observed that, customers on an average have seen a 46.8% hike (month-on-month after offering PayPal) versus a 14.28% growth (month-on-month by offering credit cards) in the number of transactions after they added PayPal Express Checkout as an additional payment method on their sites.
This is a pretty good number considering the fact that it was barely 5 weeks (on average) since they started offering Pay with PayPal as an alternative payment option.
Globally Relevant
Payment Services such as PayPal and Amazon are globally recognised.
If you have a SaaS business that is not limited by geography, then why limit the choice of the payment method? It makes perfect business sense to let your customers choose how they want to pay.
Opting to offer an alternative payment method like PayPal or Amazon would be your best bet as it would let you accept payments from all over the world. PayPal has around 148 million users from all over the world currently.
Trust Factor
Not everybody would be comfortable, using their cards to make payments online. A reliable payment method such as, PayPal, would make customers feel safe and secure.
Usage of familiar brands will give you additional brownie points and add on to the trust factor of your service/product.
Too Long, Can't Fill
Most customers prefer a faster and a simpler checkout process and, asking them to fill out a lot of information can be overwhelming for them. According to KISSmetrics's case study on conversion optimization techniques, redesigning your checkout page and having customers fill in less information would give you a great boost in sales.
With PayPal as an option, customers would just have to enter their email-id and confirm their subscription. Their billing and shipping addresses would be automatically pulled from their PayPal account.
So, why wait for divine intervention?
Go ahead and let your site make friends with alternative payment methods. And do some Ka-ching.
By the way, Chargebee makes it extremely easy for you to support alternative payments like PayPal Express Checkout and Amazon Payments.
Give it a spin and learn how Chargebee can help scale your business.