Payment gateway integration options for start-ups in USA
~ 4 min read | January 17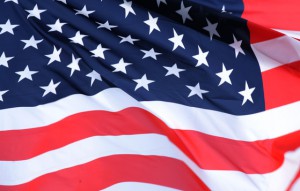 Update: We've come up with an interactive and comprehensive tool to compare and evaluate the payment gateway providers in the United States.
One of the questions that start-ups have to address is how they will accept payments. You need a solution that is accessible and trusted by your target market. With so many payment gateways in the market, your immediate needs and long term plans should guide you on the company to go with.
When it comes to payment integration, start-ups in the US are going for different companies. The payments space has many formidable players offering similar services. However, there are some companies that are making a mark and are increasingly being preferred by start-ups. Below are our top five picks in no particular order:
Braintree

Braintree is used by many successful start-ups including Angry Birds, Living Social, Github, Fab, AirBnB and others. The payment platform offers everything a company needs to accept online and mobile payments. Braintree offers mobile payment processing, PCI compliance validation, merchant account, recurring billing, data portability and secure credit card storage services. The company has been advocating for merchants to allow credit card data portability.
Fees: No Monthly fees. Transaction fees start at 2.9% + $0.30 per transaction. Pricing for international merchants varies.
Stripe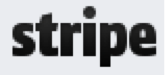 Stripe is an excellent payment solution for web developers thanks to its robust API. Developers can integrate the system into their projects easily. Web app start-ups will particularly find Stripe tailored for their needs. Stripe bypasses the traditional sign up process and acts as a merchant account provider for its customers. The company handles all merchant approvals and PCI compliance. Stripe allows customer credit card data portability.
Fees: 2.9% + $0.30 per transaction. There are no set up or monthly fees. Check here for pricing information.
Authorize.net

Authorize.net is one of the oldest and most trusted internet payment gateways. The company serves over 300,000 merchants and is widely accepted by customers. Most of the popular e-commerce platforms, including X-Cart, Magento, and Volusion, support payments through Authorize.net. However, the company is one of the more expensive payment gateways in the US.
Authorize.net allows credit card data portability but after a cumbersome and expensive process that may cost you up to $750 and may take 4-8 weeks.
Fees: The set up fee is $99, monthly fee is $20, while transaction fee is $0.10.
PayPal Pro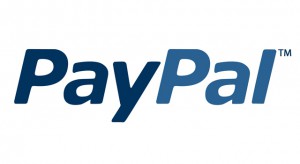 PayPal is the largest online payment gateway and a great option for start-ups looking to save on merchant account fees. Enabling PayPal Pro payments is easy and you have better control on the overall experience of the user that you would with PayPal Standard.
You can accept all the major credit cards without a merchant account on our website, enable customers to pay through PayPal, swipe credit card orders in person, and email your invoices for online payment. PayPal does not allow credit card data portability.
Fees: $30 per month plus 2.9% + $0.30 per transaction. There is no set up or cancellation fee.
Intuit Merchant Services

Intuit's Merchant Service allows merchants to accept credit card payments online, through a mobile device, on a web store or through QuickBooks. The company offers free card readers and offers the first 2 months for free. No additional hardware or software is required.
You can set up recurring payments, track transactions and depositing, create reports and view statements online. Intuit does not allow credit card data portability.
Fees: The monthly fee is $12.95, swipe rate is 1.95% and keyed rate is 2.98%. There is an authorization fee of 30 cents per transaction.
There are plenty of options available and you need to select the one which will suit to your business needs. Check fees, merchant account agreement, support and reputation of the company.
Which payment gateways do you recommend for US start-ups or businesses that wish to accept credit card payments? Share your thoughts below.