Subscription Business Model Series – Email Newsletters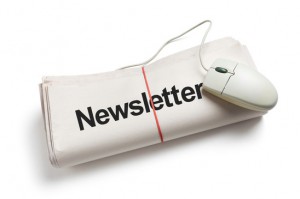 Newsletter subscription businesses are among the most successful digital publishing models. The online newsletters are usually targeted at a specific audience and enjoy a wide readership. In this article, we will look at newsletter subscription business model and a couple of successful examples.
More online publishing businesses are adopting subscription business model to compliment other traditional revenue avenues such as banner advertising. While the subscription business model has been around for a long time, it is only during the last 10 years that digital publishers have started taking it seriously. Newsletter subscription is emerging as one of the main options at generating revenues with content.
How Newsletter Subscriptions Work
Newsletter subscriptions are usually commerce-based, with the overall objective of converting the readers to customers. Their main offer is usually the newsletter itself.
Generally, a newsletter subscription website will provide its content in two areas; an all-access public area and an exclusive paid-only area. In the paid section, registered customers can read and/or download current and past newsletters, convert them to various formats such as PDF, and also access other premium content.
Some of the most successful newsletter subscription websites are in the health and finance niches. However, the business model can work for any niche provided you do your research well, provide awesome content and market your website.
Case Studies: Successful Newsletter Subscription Websites
a) Fool.com
One of the most successful newsletter subscription website is Fool.com, which is published by The Motley Fool. The company publishes both free and premium high quality content every month.
Apart from articles, The Motley also publishes seven
subscription based newsletters. Subscription costs $199 annually. Subscribers can log in and download the newsletters as PDF while non-subscribers can purchase the newsletters for a one-off fee. Apart from getting the newsletter, paid subscribers also have access to the membership forum during their payment period.
b) GolfOddysey.com
Another website that is doing well with newsletter subscription service is GolfOddysey.com, a service targeted at golfers. The monthly paid newsletter is available for $147 per year and covers areas such as gold destinations, where you eat, where you stay and activities to do in different vacation areas. When subscribers arrive at the website, they land on the offer page and have to pay or sign up for a free trial to access the premium newsletter.
Creating a Successful Newsletter Subscription Service
If you are thinking of creating a newsletter subscription service, you need to identify your audience and research the problems that they have. A newsletter service is simply a content publishing service. This therefore means you will also have to invest in good writers or dedicate the time to write the articles by yourself.
A website without traffic will not take off. You need to research your market to understand which keywords potential users are typing on Google when looking for the information you want to provide. Use tools like Google Keywords to find out whether the keywords you want to target have sufficient searches.
Apart from creating content, you have to determine the publishing schedule and subscriptions. Will you offer full subscription or a mix of free and paid subscription content? When starting, offering free content as you generate leads and traffic will help you get potential initial paying customers. When you have a sizeable number of users, you can introduce paid newsletters as an add-on and later make it the focal point of your business.
Newsletter subscription services are a great and inexpensive way to generate recurring revenue online. Moreover, there are various subscription payment options that can enable you to get payments online easily.
Get the scoop on what's new