Product Families
Overview
When your business offers multiple products or services, each with their own set of plans and addons, managing or scaling your product catalog could become challenging. You can manage this complexity by creating product families in Chargebee, that help you categorize your plans and addons for specific product or service that is offered to your customers.
For example, Acme Inc is a SaaS(Software as a Service) business that provides various software applications like Customer Relationship Management Software (CRM), Human Resource Management Software (HRMS) and Applicant Tracking Software (ATS) to other businesses. Each application has three different plans to choose from - Standard, Professional and Enterprise. Acme Inc. also offers support and maintenance services as addons for the applications.
Product Families allow for grouping these different plans (product levels) and addons into clusters that belong to specific products. For instance, in the above example, product families are CRM, HRMS, and ATS. Plans can be created and associated to respective product families.
You can present your plans and addons to customers contextually based on these product families. Your customers can only upgrade or downgrade between plans within the same product family.
Configuring Product Family
Product Families setting must be enabled in your Chargebee site for users to create product families and associate plans and addons to them. By default, this setting is disabled in your site. To enable product families,
Click Settings > Configure Chargebee > Pricing > Pricing Management.
In the Essential Settings page, click to enable Product Family.
Note
Once product families setting is enabled:
You cannot disable product families in your Chargebee site.
While creating plans and addons, the product family to which you are associating it must be specified.
Creating a Product Family
Once you have enabled product families in your site, you can start creating product families and categorizing your plans and addons under these product families.
To create a new product family,
Click Product Catalog > Product Families > + Create Product Family.
In the Create a Product Family page, enter the product family name, description, and modify the product family id(if required).
Click Create.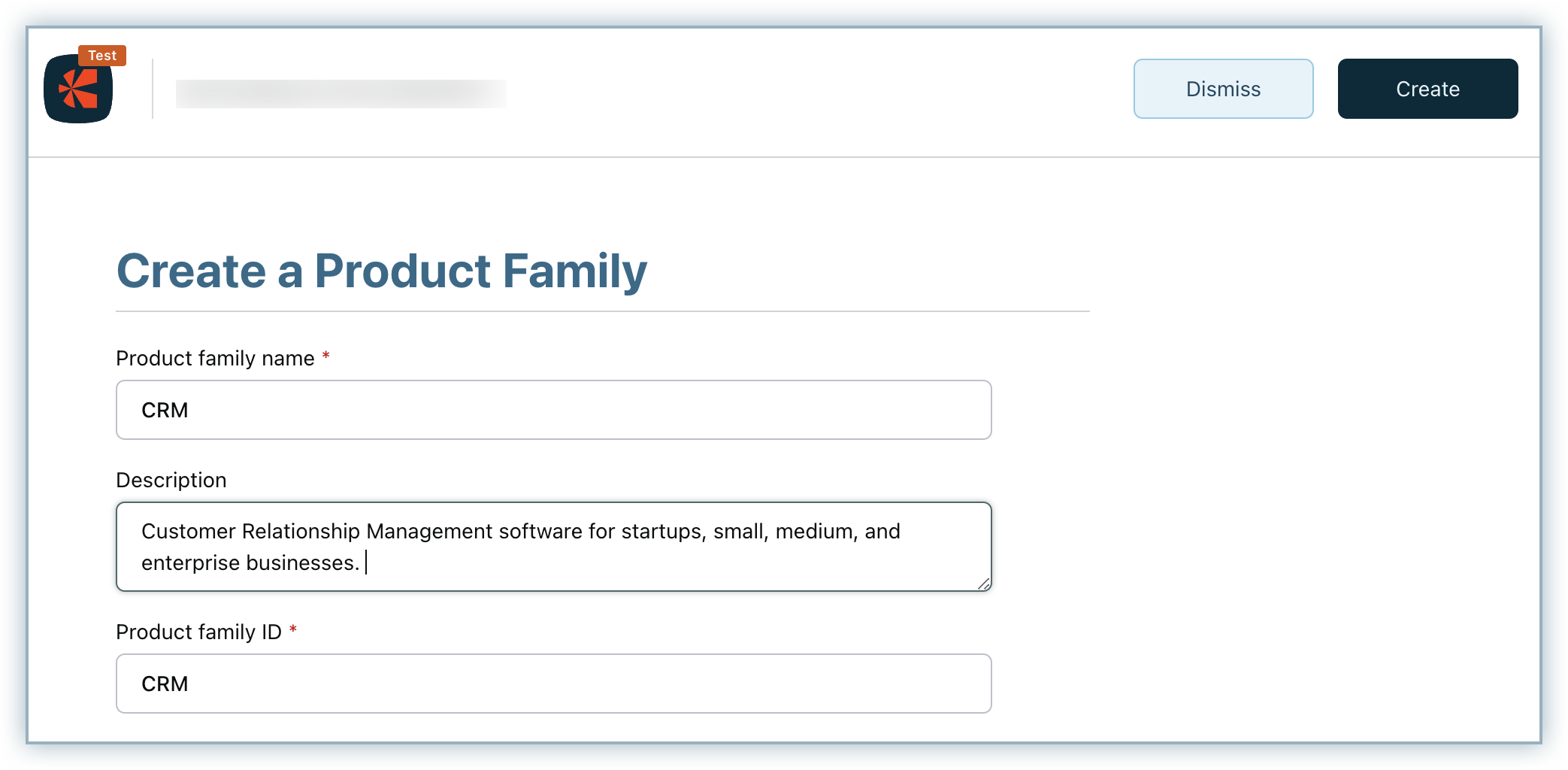 Once you create the product families as required, you can associate plans and addons with the respective product families while creating or editing the plan or addon.
Editing a Product Family
To edit an existing product family,
Click Product Catalog > Product Families.
From the list of product families, navigate to the record that you wish to edit, click the more icon and click Edit Product Family.
In the Edit Product Family page, you can edit the product family name and description.
Click Update.
Note
You can not edit the product family id field.
If you allow your customers to change their subscriptions in Portal, subscription change is allowed only for plans/addons within the same product family.