6 ways your recurring billing system can drive your customer acquisition metrics
~ 12 min read | December 7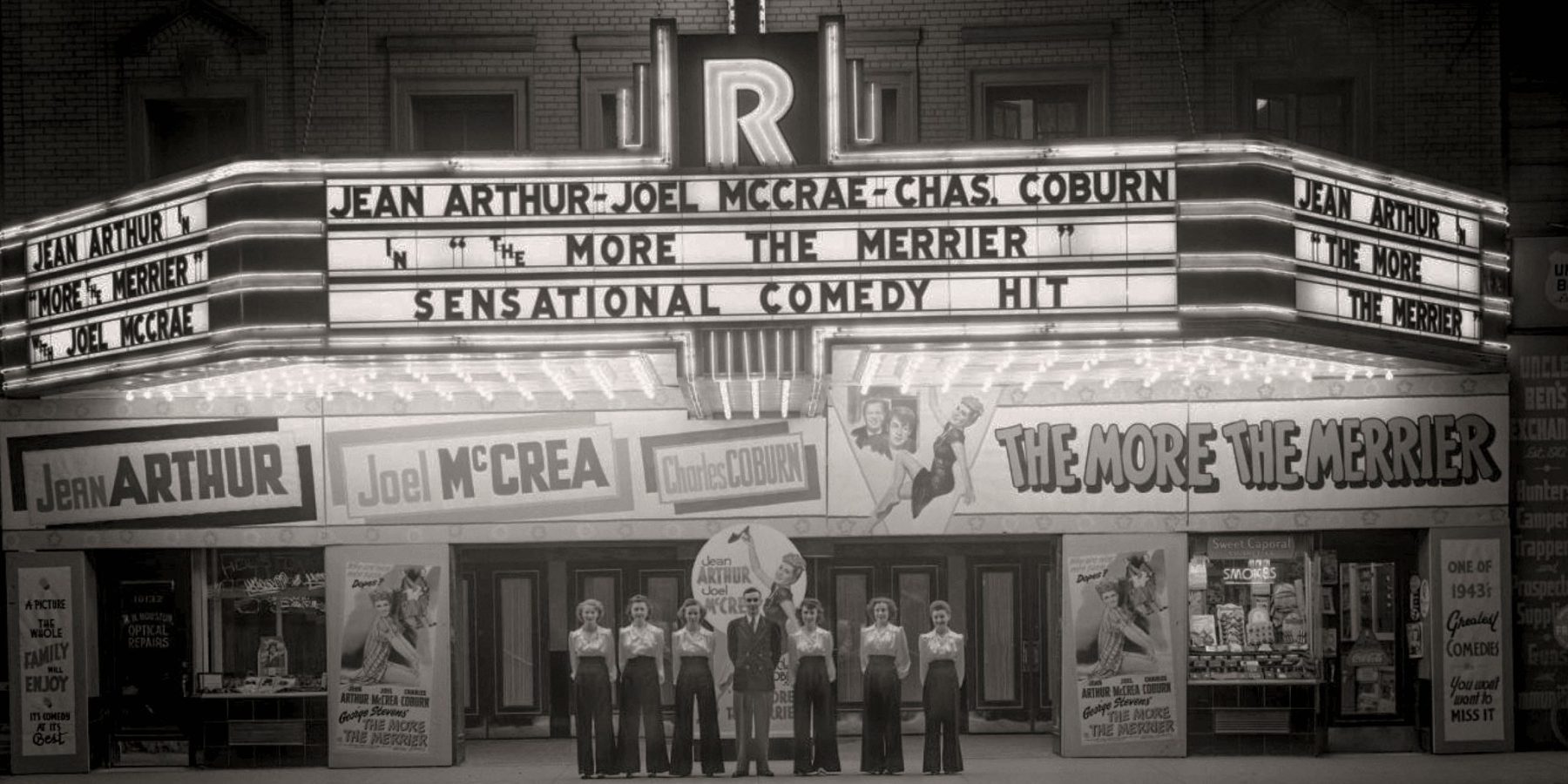 The acquisition system (or subsystem if you're seeing acquisition as part of a bigger plan you're implementing, we think you should) is made up of all the processes you've put in place across sales, marketing, and product to drive people to your website and convince them to give your service or product a chance.

A recurring billing system automates the process of collecting a payment and recording the sale (for your records and your customer's).
What have the two got to do with each other?
Not much, on the face of things.
But that's quickly changing.
Billing systems are evolving to
close the loop
Say you want to send a coupon out to a particular set of customers for Thanksgiving, maybe just the ones who signed up in November.
A coupon management system seems to be the obvious choice of tool t
o get this off the ground, you think — 'it will help me send out the coupon to the segment I want, track usage, and assimilate learnings'.
You're right. It will.
The problem, you realize as you're evaluating coupon management systems, is all the code you have to write to tie coupons back to your subscriptions.
If Julie uses the coupon you send her, her subscription information will have to be changed, her invoices will have to reflect the coupon, and her adjusted numbers will have to reflect in the monthly reports.
Can the code be avoided?
It will depend, you realize, on how well you can set up a back and forth between your customer accounts, your billing system, your coupon management system, your reporting system, and your accounting system.
A long, unexpected loop.
This Thanksgiving coupon is turning out to be more complicated than you think, even with a coupon management system.
Imagine you can send the coupon out without a second thought, with a tool that would close the loop.
A billing system can segment the customers you want to send the coupon to, track how many people use it, and rather than end the chapter there, go a step further — change the subscriptions of people who use the coupon, alter the charge on their invoices, and factor the changes into reports.
Recurring billing softwares have evolved to be platforms that close the loop (by tying changes back to subscriptions) on experiments like these. They can collect and collate data, on the one hand (that much hasn't changed), and automatically make appropriate changes to customer accounts and reports, on the other.
Coupons are just an example of how a billing system can bolster all the elements around it by being (more than a record keeper) an enabler — of subscription flexibility, optimal payments, and robust revenue recovery, accounting, and reporting.
Read a product review from Markup Hero, a Chargebee customer who is benefitting from our highly flexible coupon system.
Billing systems solve bigger problems than invoices
And customer acquisition is one of them.
If you think your billing system can't help convert users, it is time to think again.
Here are six ways that you can use it to close the loop on acquisition experiments – building value, communicating better, and gathering a bit more insight into what's working and what's not.
Optimize your checkout experience for better conversion and better retention


Freedom, a productivity service headed by Fred Stutzman and his team out of North Carolina, saw their conversions jump by 33% once they optimized their acquisition subsystem with additional payment methods, improved checkout pages, and the offer of a self-service customer portal. Check out the case study here. 
Optimizing your checkout experience means making sure your checkout and payment pages are effectively converting the user personas in your funnel.
Breaking this down further: a checkout experience is effective when the checkout flow is easy to grasp, each page is easy to use, and payment options are flexible.
This means clear CTAs, multiple payment method options, pre-filled forms (where relevant), and crystal clear communication are non-negotiable. Equipped with Chargebee's checkout pages and myriad supported payment methods, a billing system can help.
There's more, though. Here's how billing systems can help close checkout loops (or post-checkout loops? Granted, these err on the side of retention, but they make the list in light of Brain Balfour's argument that retention ties back to acquisition):   

Ease subscription management concerns



Subscription changes are hard to make.





Or, at least, they were.





It used to be that Jane had to write in to support if she wanted to put her subscription on hold to accommodate a Christmas vacation. Support would have to manually make the change to her customer account before forwarding details to accounting, so her invoice for the month could be updated.

Another difficult loop.





Billing systems come close to eliminating this one altogether.





With a self-service portal, you can outsource

subscription control

to your users— change plans and subscription details, pause and reactivate subscriptions and download past invoices. But why stop there – go beyond the mundane to engineer up-sell opportunities. Enable customers to upgrade, and even purchase add-ons on the fly.

Collect information that will help tailor experience later



Your billing system can close the loop on subscription experience as well.





You can use it to collect more than the essentials at first checkout — any information you might need to segment communication later (so it's more personal) or tailor your service to particular customers to they find the most value they can after they sign up.





'Subscription experience' is becoming more than an indicator of great customer service. It's becoming a differentiator in the tech industry.





Kevin Cochrane, the CMO of Jahia, writes, "The next generation of customer experience…is about what happens when you already are a customer and login. I expect you to know me by name, my preferences and everything I want to buy from you or have bought from you."
Added benefit: With ever-evolving security changes (GDPR being the latest in the EU, kicking off in 2018), planning for and meeting payment security regulations around the world can be a costly, time-consuming distraction.

Billing systems are set up with the security landscape in mind — Chargebee's checkout pages mitigate costs by taking the pressure of international compliance standards off your shoulders and can boost conversion rates by displaying security certification so your customers can see it.

Don't let pricing experiments lead to unhappy customers
Arriving at product market fit is an ever-evolving process — there are always ways in which you can cater to a market niche better, new ways that you can begin to understand a market, and  segments or verticals out there that you aren't tapping as yet.
The key to pricing is to always keep testing.
If you're switching up your pricing models, you can either make the change for new customers only (while your existing customers continue paying what they always have – this is called grandfathering), or you can make the change for both new and existing customers.
There are arguments that support either approach.
Grandfathering can undermine the value of your offering, Patrick Campbell argues, and can negatively impact your expansion revenue projections.
On the other hand, grandfathering has helped businesses build stronger relationships with their more loyal customers.   
Either way, your billing system can help close the loop by
Grandfathering the customers you want so your pricing changes only apply to your new users or

Offering flexible payment options to customers in transition (with segmented plans, advance invoices, and discount options) and

Following through with invoice adjustments after the payment is made. With a billing system behind you, you'll be able to make pricing changes without any extra code to make sure your customers are charged the right amount as a result of the changes.

Offering custom pricing – 

potentially during an upgrade or in a hybrid sales model.

Converting your pricing in the native currency
Motivate visitors to take the next steps with promotions
David Skok, writing about the
acquisition funnel, says, 'After many years of helping to diagnose problems in different companies' customer acquisition funnels, I have observed that there is a common cause of blockage points: you are hoping your [potential] customers will do something they are not motivated to do'.

Coupons and promotions can boost conversions by providing the kind of incentive your users need to sign up. And your billing system can help close the loop on them, allowing you to segment the customers you want to send the coupon to, track how many people use it, change the subscriptions of people who do, alter the charge on the invoice, and factor the change into reports.

That Thanksgiving coupon will seem a lot less debilitating when you have the support of a billing behind you.
Retarget users who have abandoned checkouts
Back in 2016, when I was looking for a writing tool that could accommodate every need I had, I signed up and nearly checked out with Scrivener before I discovered Ulysses.

Scrivener wrote me an email initiating a conversation that ended up convincing me to go with them.

It was a simple email that asked, in essence, why I had come so far through the checkout process without actually buying the product. I told them what was stopping me — I wanted to try the Windows version out before I went ahead and bought it. They offered me a free trial (an option that wasn't available on their website). It worked, I used Scrivener for a week before I decided it was a tool worth paying for.

As the gatekeeper of data from every sale and every checkout, your billing system can close the loop on abandoned checkouts by tracking them, recording email addresses, and allowing you to set up conversations with potential customers at the click of a button.
Now, I'm not saying every conversation you have with someone who has abandoned a checkout will turn hesitation into revenue. But some might. In every case, an automated email to follow up with them can go a long way towards improving user experience (at least) and making that sale (at most).

For example, check out how NinjaOutreach boosted their free trial sign-ups by following up with abandoners over email.
As Janet Choi writes, 'sales don't happen in an instant' and there is much to learn to from the simple cart abandonment email.     
Engage with trial users and push them towards paid plans
Email marketing is a powerful tool that you can leverage to push trial-to-paid customer conversions.
Transactional emails are opened two times more than their non-transactional counterparts. They boast a click-through rate that's three times higher.
This spells opportunity, as Sadhana Balaji says, 'Opportunity to have meaningful conversations. Opportunity to offer personalized product recommendations and/or support. Opportunity to build and strengthen relationships.'
Your billing system can segment and automate transactional emails, of course, but the hidden advantage of using it to drive this kind of communication is tying any resulting actions back to subscriptions and reports (in the same way that it does coupons).
Kickstart your transactional email campaign by using your billing system to
Use billing information to make your acquisition funnel healthier
"There is a basic ratio for your business that's absolutely critical that you understand: LTV/CAC"
, Patrick Campbell writes. "If this ratio is greater than 1, you're making money, if it's not, you're losing money on each new customer."

He succinctly illustrates in his blog: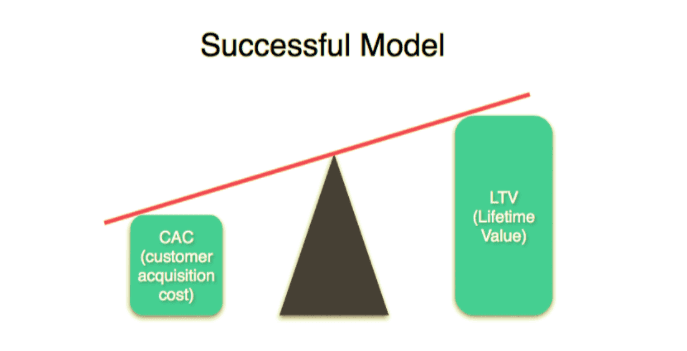 The question of where to turn for these reports is a big one for growing SaaS companies. Writing code for reports is insight driven, not process driven. This means that writing code for accurate reports requires a healthy knowledge of SaaS, a detailed knowledge of the business and its use cases, and an insight into the right formulas to implement for a particular business model might be (that's right, there are many).
Using your billing system to drive accurate reporting makes sense for two reasons:
You are accuracy assured:

Processing and recording every sale and change to every subscription, your billing system is the sentinel of all the data that's flowing into your reports. Integrating with a third party reporting tool means converting data to the format it uses before pushing it across. The conversion can result in unexpected errors.

One advantage of generating reports with your billing system is that this data will not need to be converted to a different format.

Getting new reports is easy:

A billing system's built-in reporting modules are built on the insight of different companies and customer insights. This means that getting reports you've never used before are as easy as a click of a button.
Conclusion
Billing systems are evolving to address bigger problems than payments and invoicing in a growing SaaS company.
Today's billing system is more than equipped for a complex problem like acquisition. You can use it to enable experiments that can directly result in better visitor-to-lead conversions, and better lead-to-customer conversions.
Recruiting a billing system for acquisition experiments has a clear upshot: closing the loop on experiments (like a coupon or an upsell email) by tying them back to subscriptions and reports. At Chargebee, we're building a system that is closing this very loop.
Get the scoop on what's new