Setting up Token-based Authentication in NetSuite
This document lists the steps required to authenticate Chargebee to communicate with NetSuite. The following details should be noted as part of the process
Note
Kindly copy and paste the details in a document as the details cannot be retrieved once NetSuite screens is closed.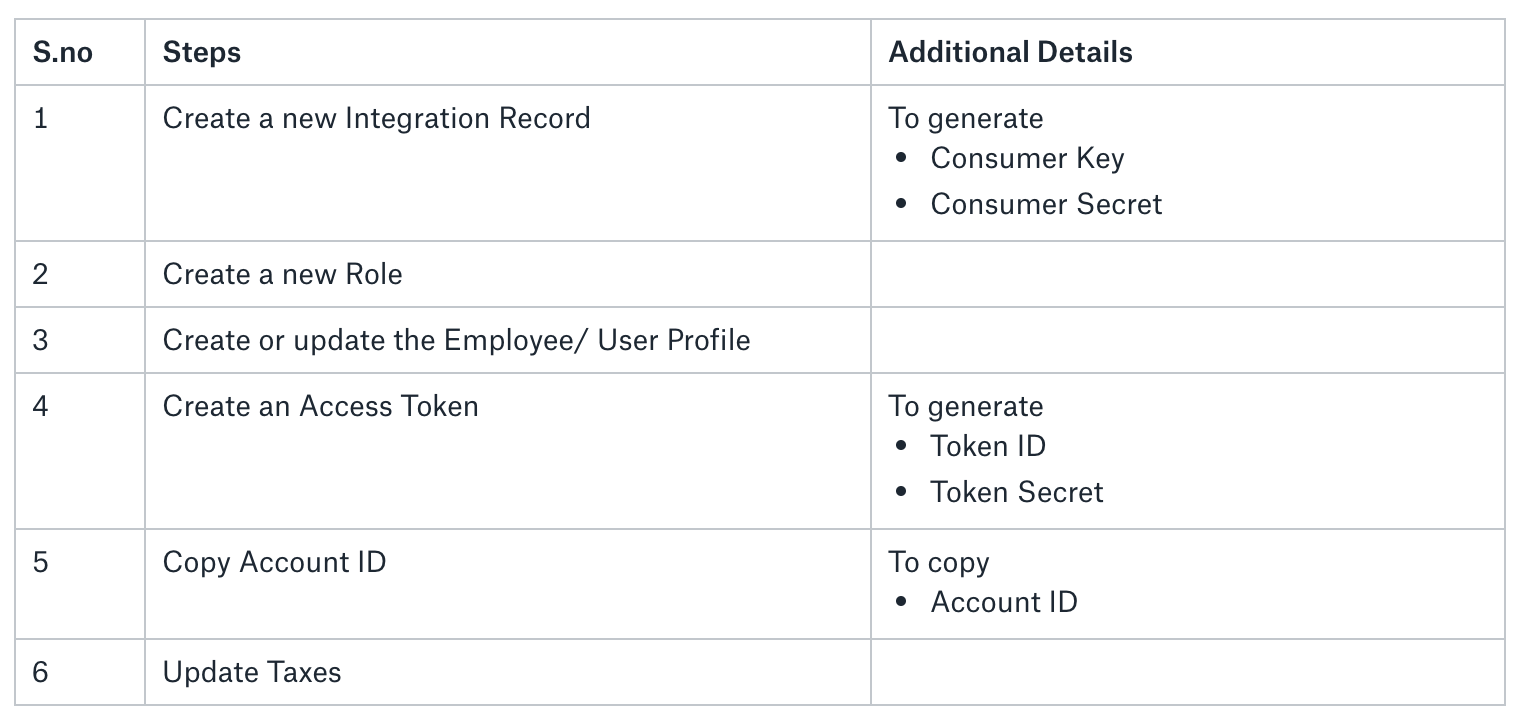 Create an Integration record
Step 1: Navigate to Setup > Integration > Manage Integration > New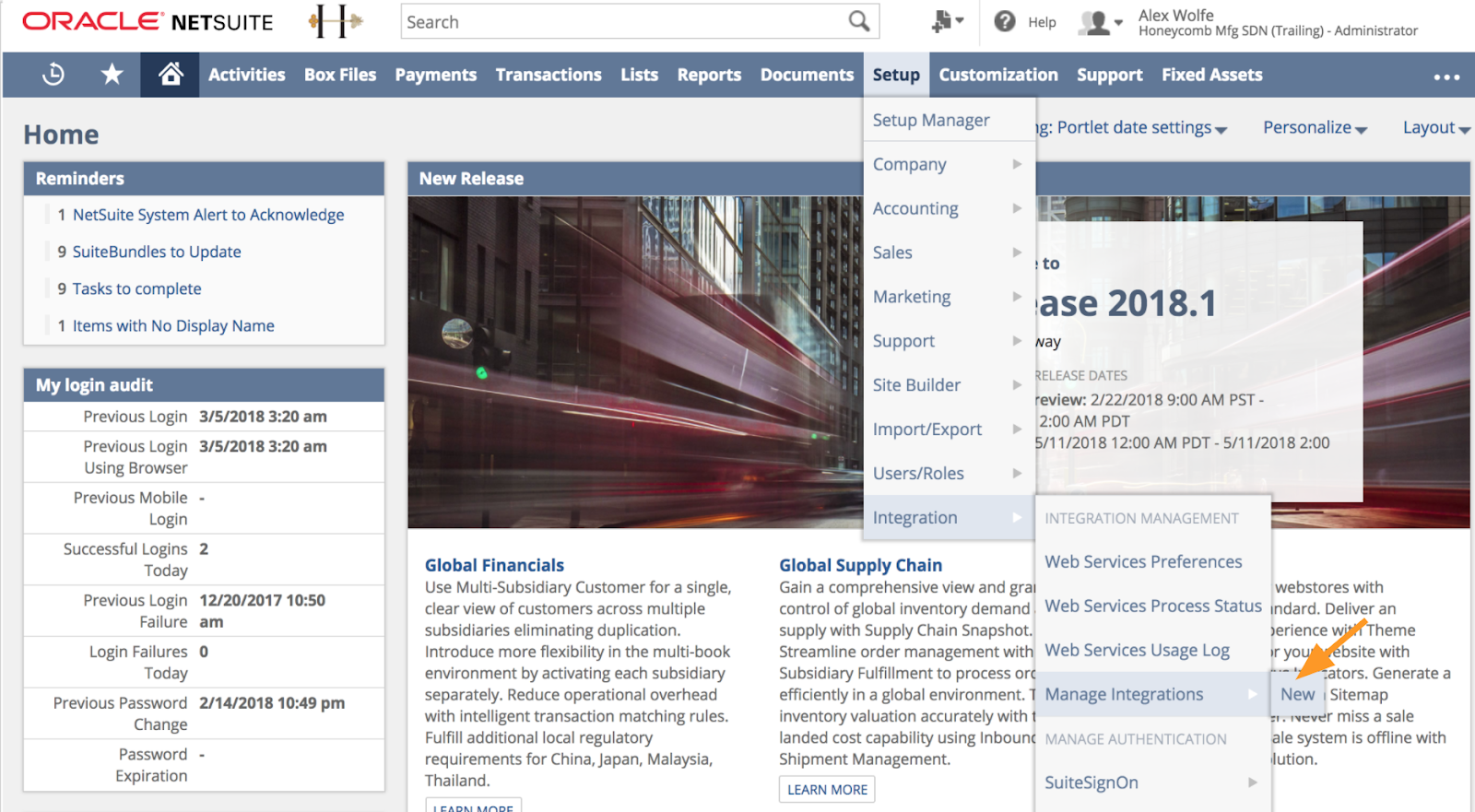 Step 2: Enter the basic Integration details.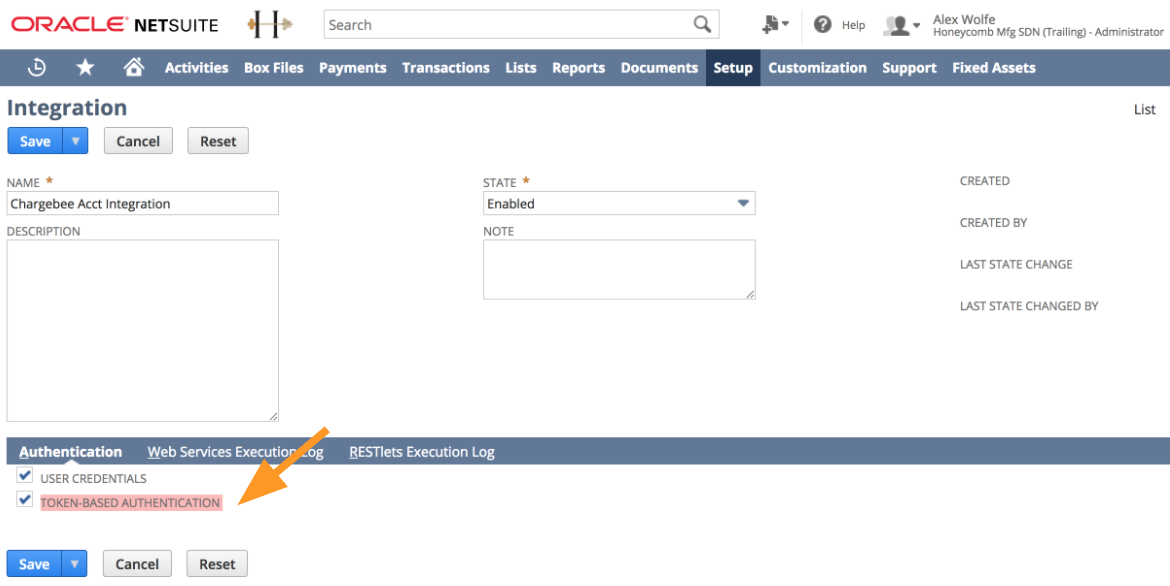 Note
Token Based Authentication should be checked.
Step 3: Click Save.
Once created, NetSuite will display the Keys.
Please save the info for future reference
Consumer Key
Consumer Secret
Note
You cannot retrieve the info once you navigate away from the page (so you will have to create it again). So ensure you have copied the keys before proceeding.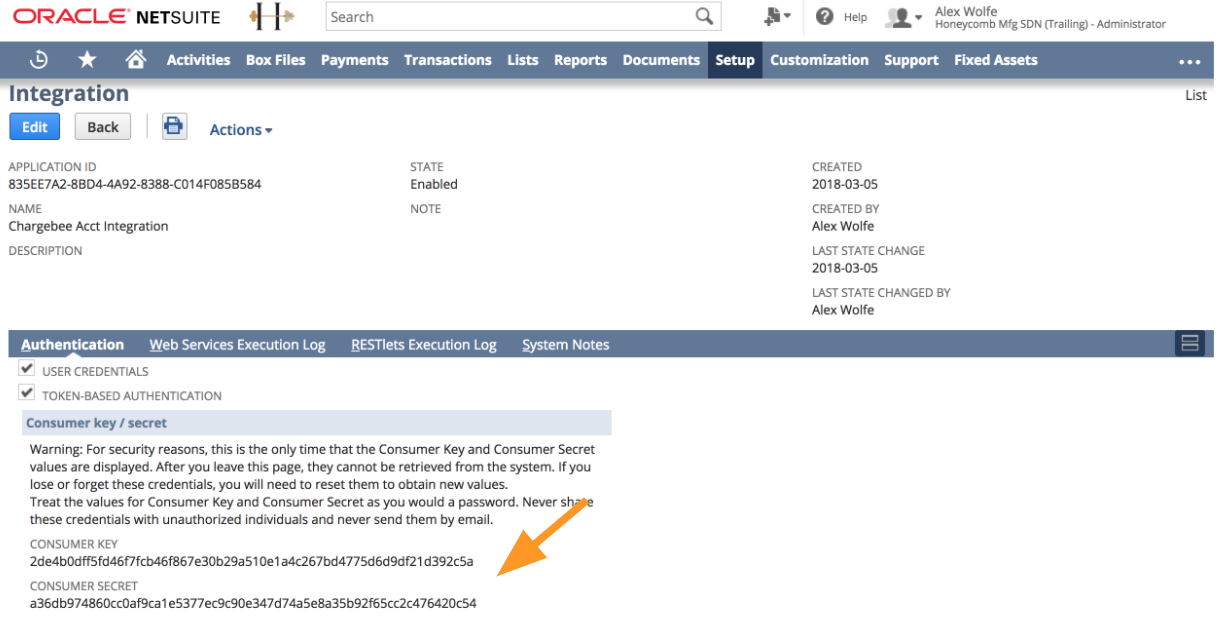 Create a new Role and assign Privileges
Navigate to Setup > Users/Roles > Manage Roles > Create New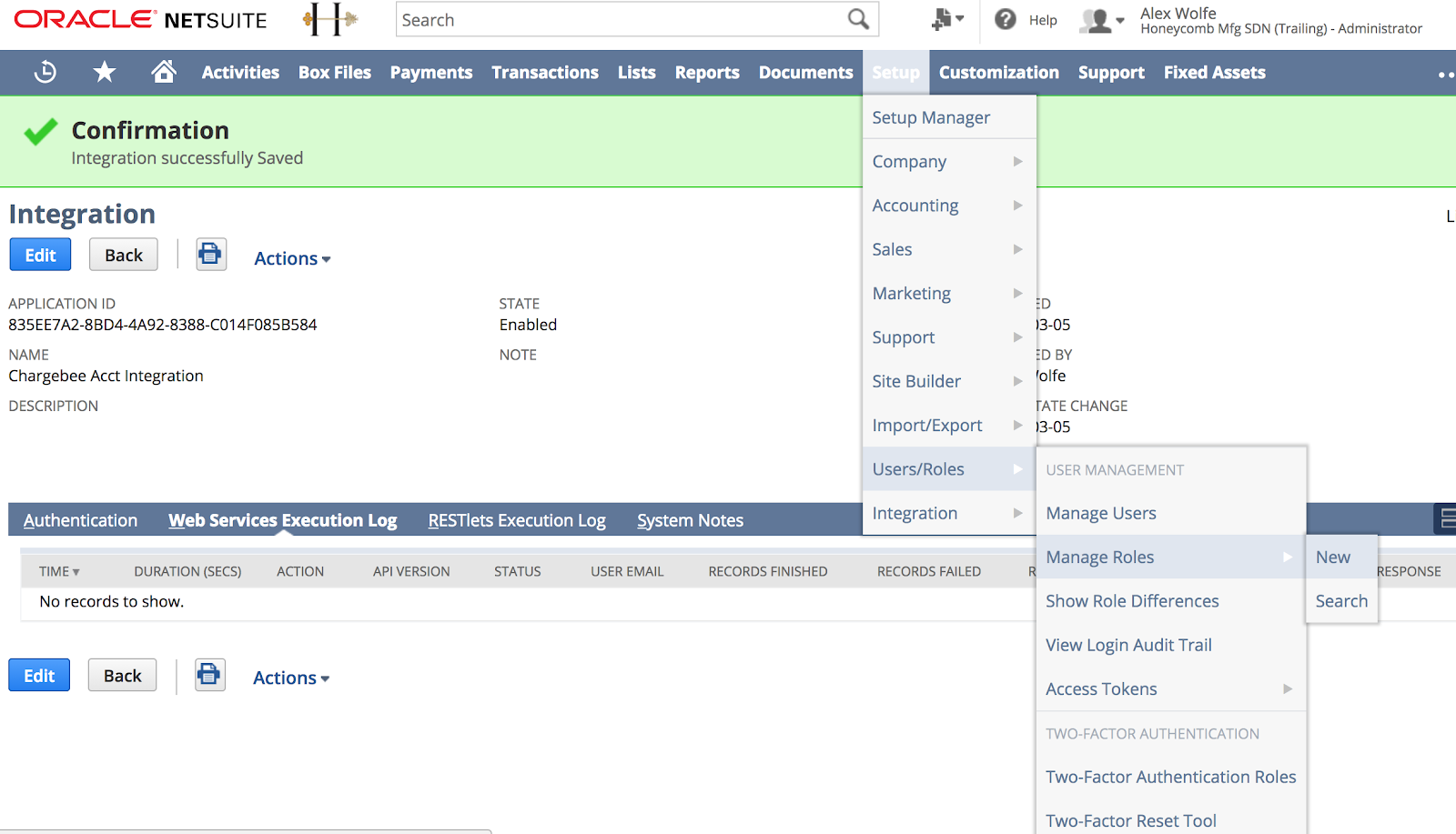 Map Subsidiaries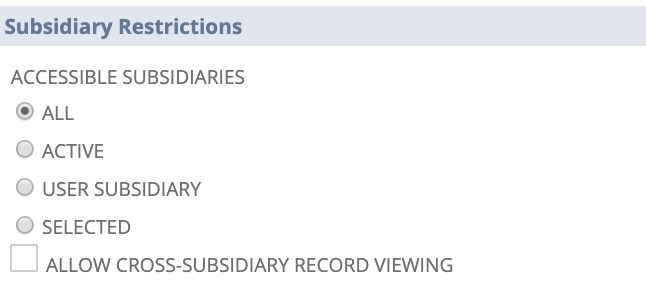 Set accessible subsidiaries to ALL.
Map Permissions
In the Permissions tab, add the following permissions -
Note
Level should be = 'Full' for all privileges.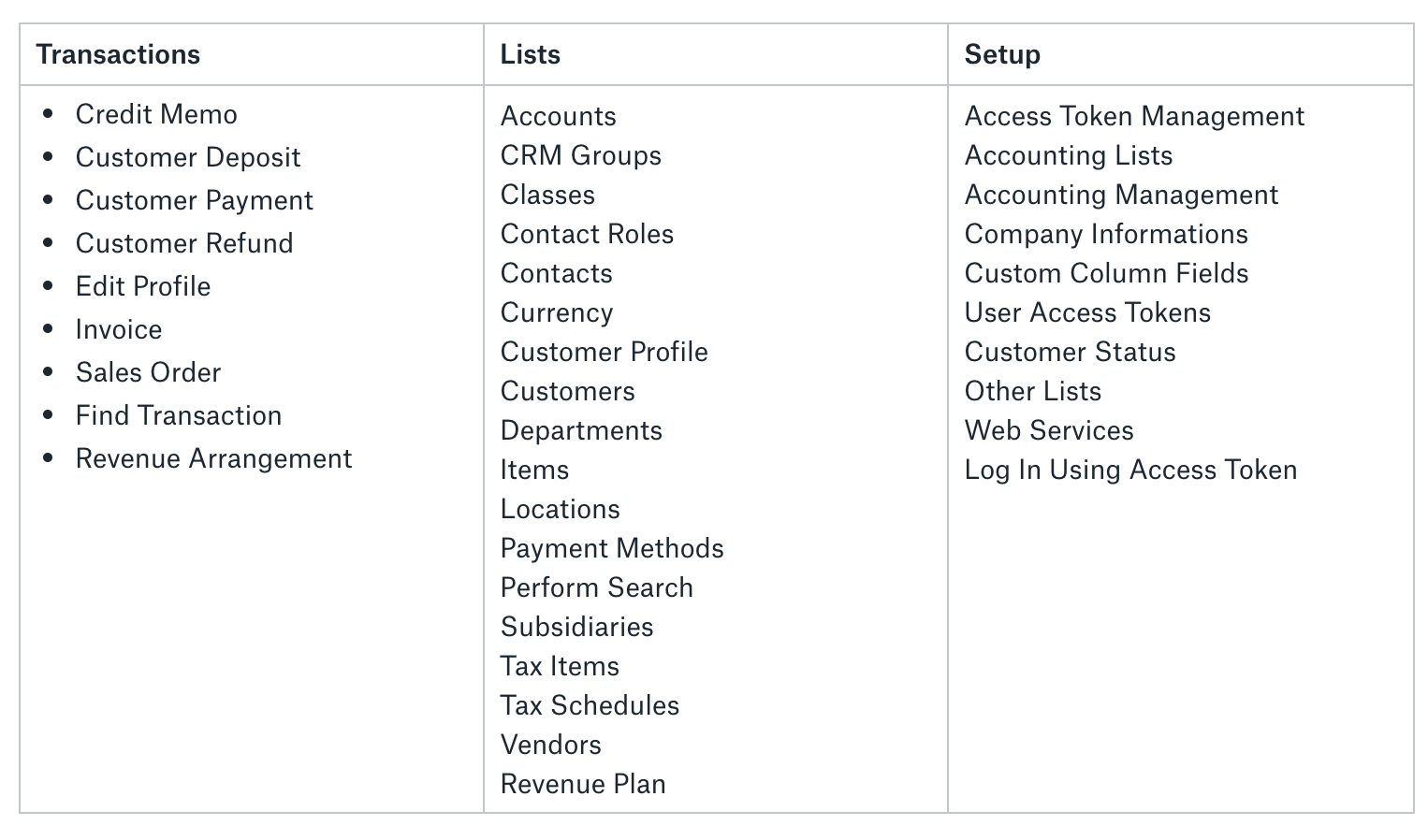 Transactions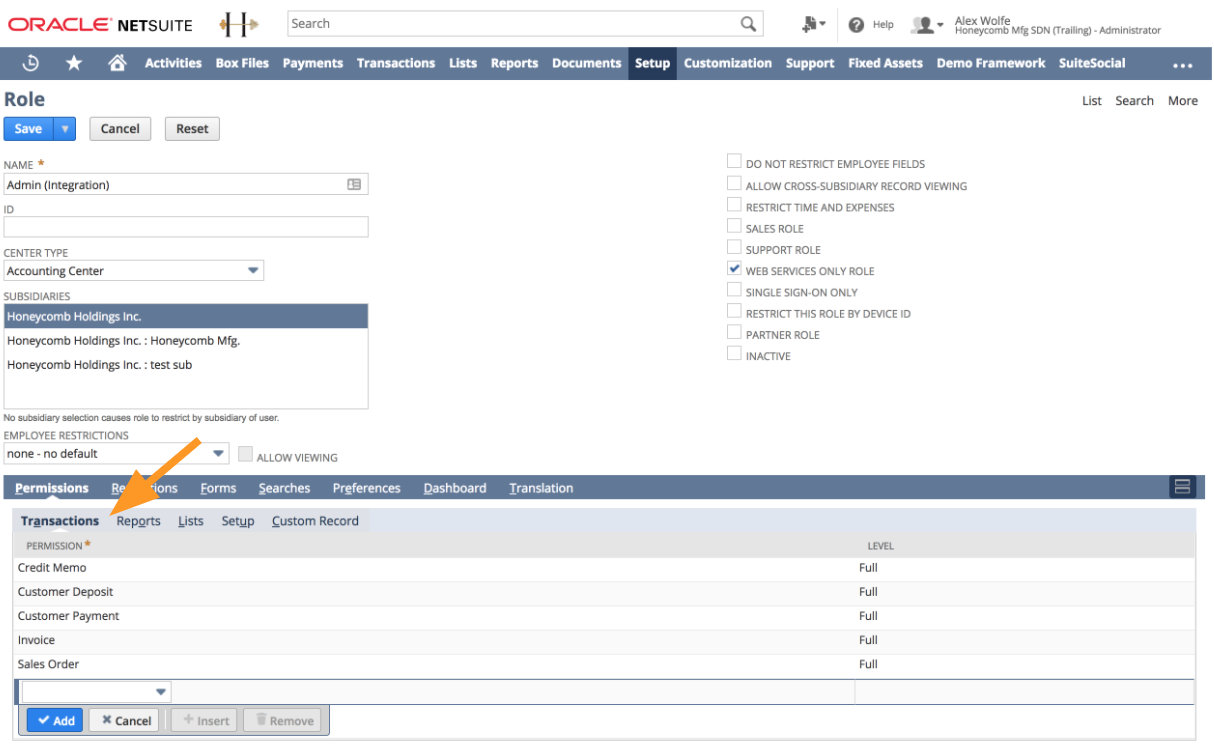 Lists

Setup

Once the privileges are created, please save and proceed.
Assign the Role to a User
Step 1: Navigate to Setup > Manage Users
Step 2: Select a user or create a new User
Step 3: Assign the new Role created to this User
Step 4: Update the permissions in the Global Permissions tab as mentioned below: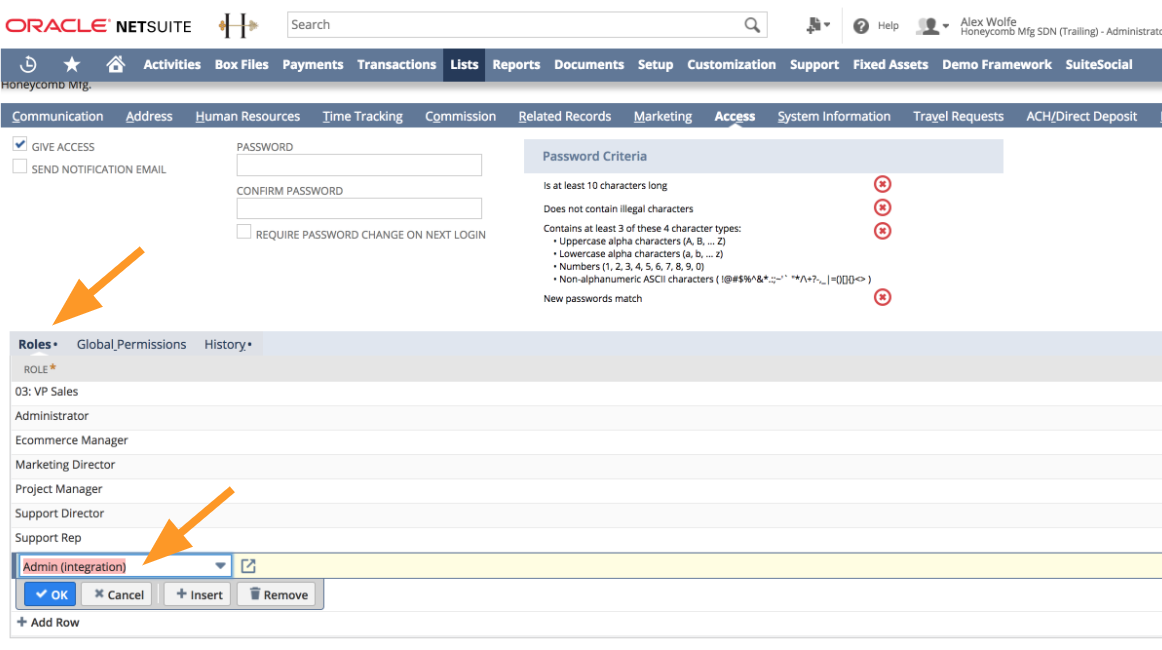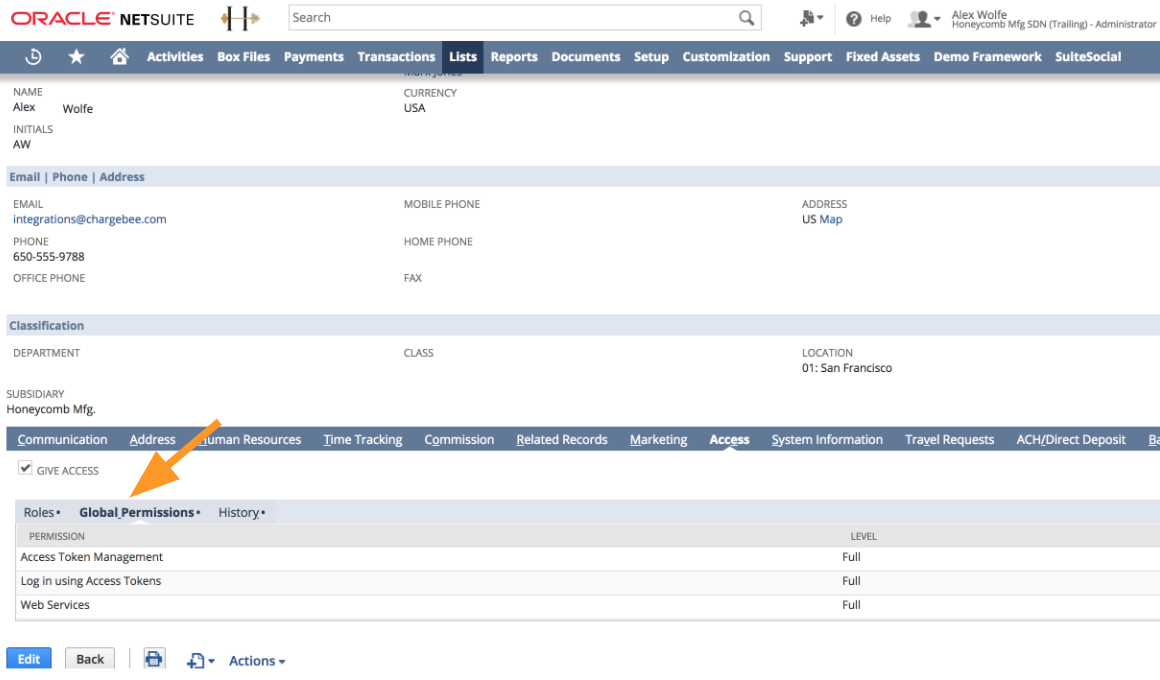 Create an Access token
Navigate to Setup > Users/ Roles > Access Tokens > Create New Token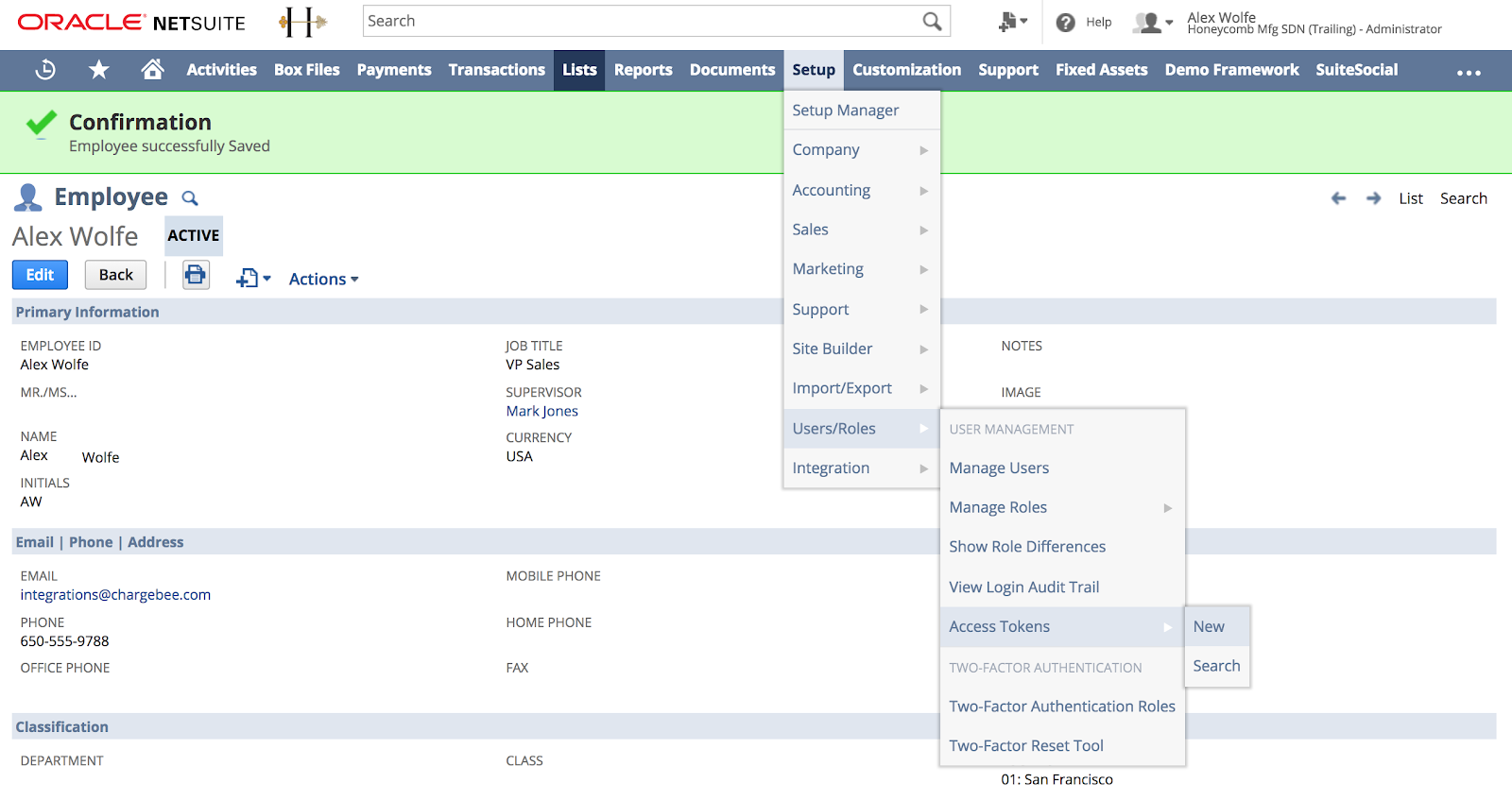 Select the new details you created
Application Name
User/ Employee
Role
Once saved, NetSuite will display the following info -
Copy the info:
Copy Account ID
Navigate to Setup > Company > Company Information
Copy the Account ID.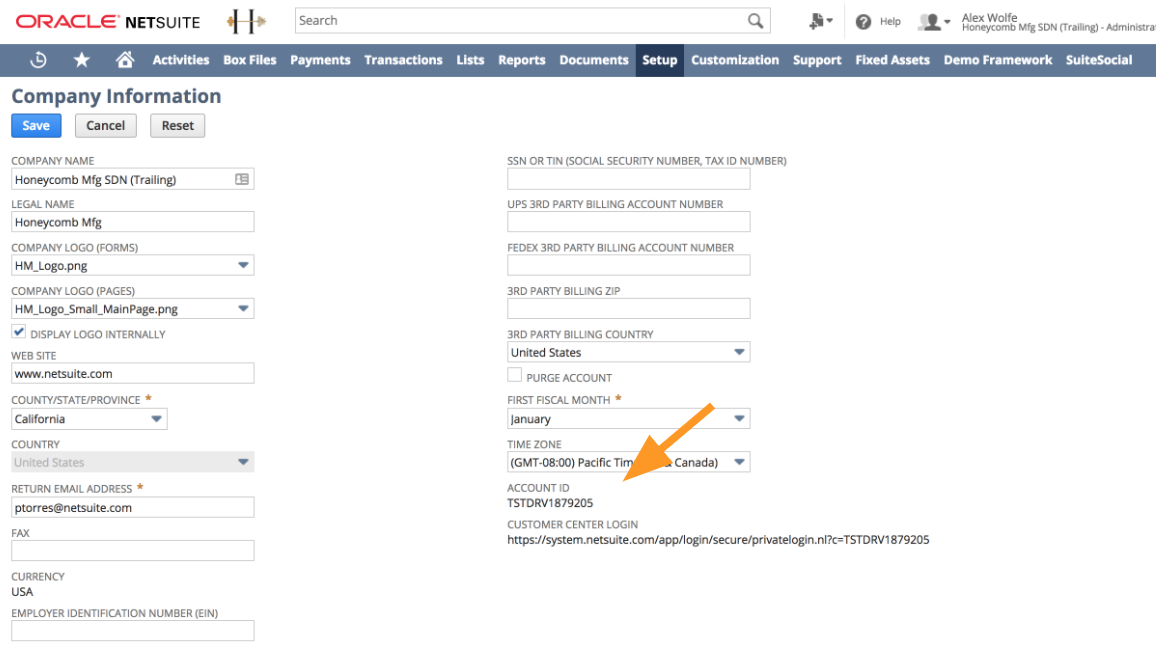 Update Taxes
If you have taxes enabled in Chargebee for US, then please update tax settings as mentioned in the screen below -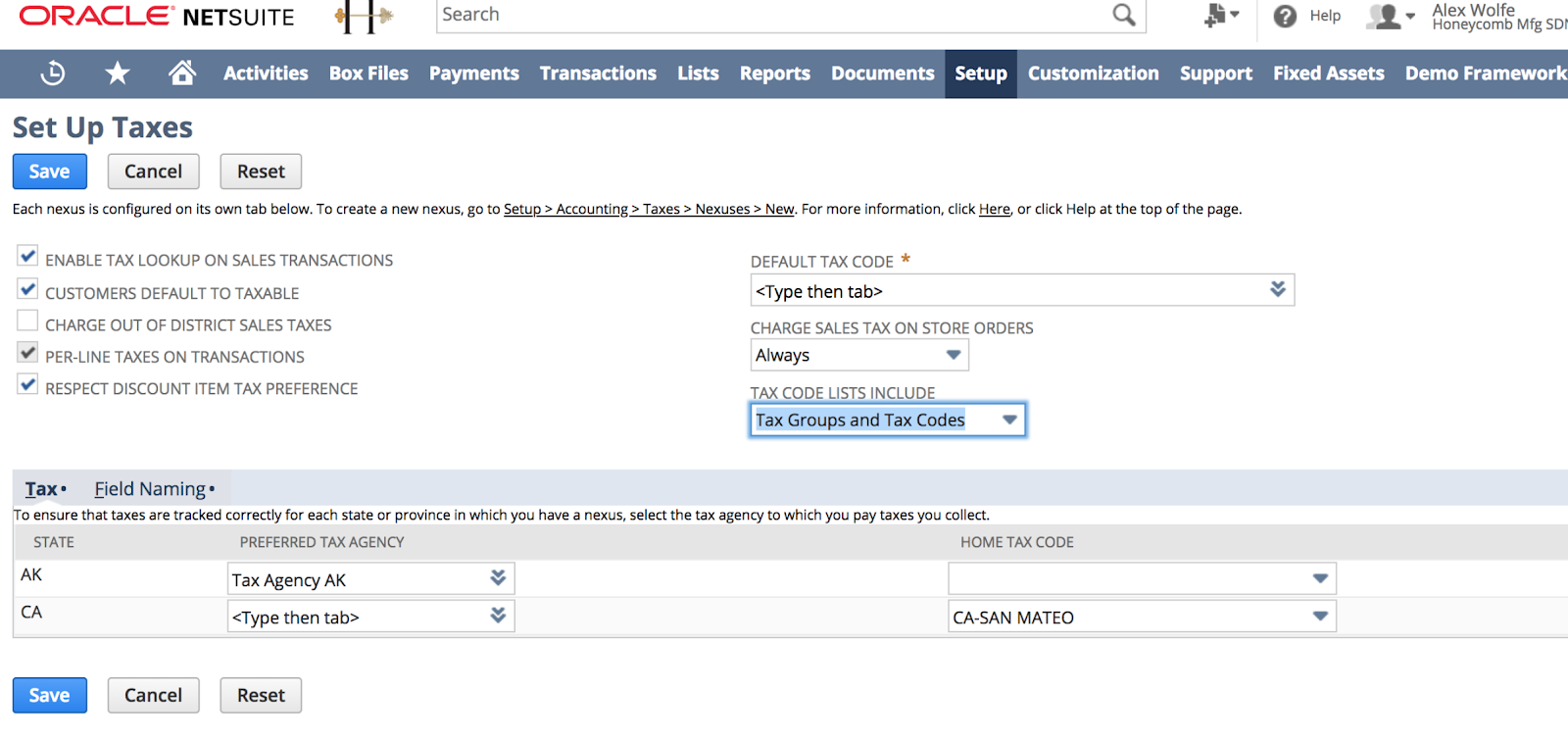 The process is now complete.