Apple Tax and the Choice Conundrum for Mobile Apps
~ 12 min read | November 24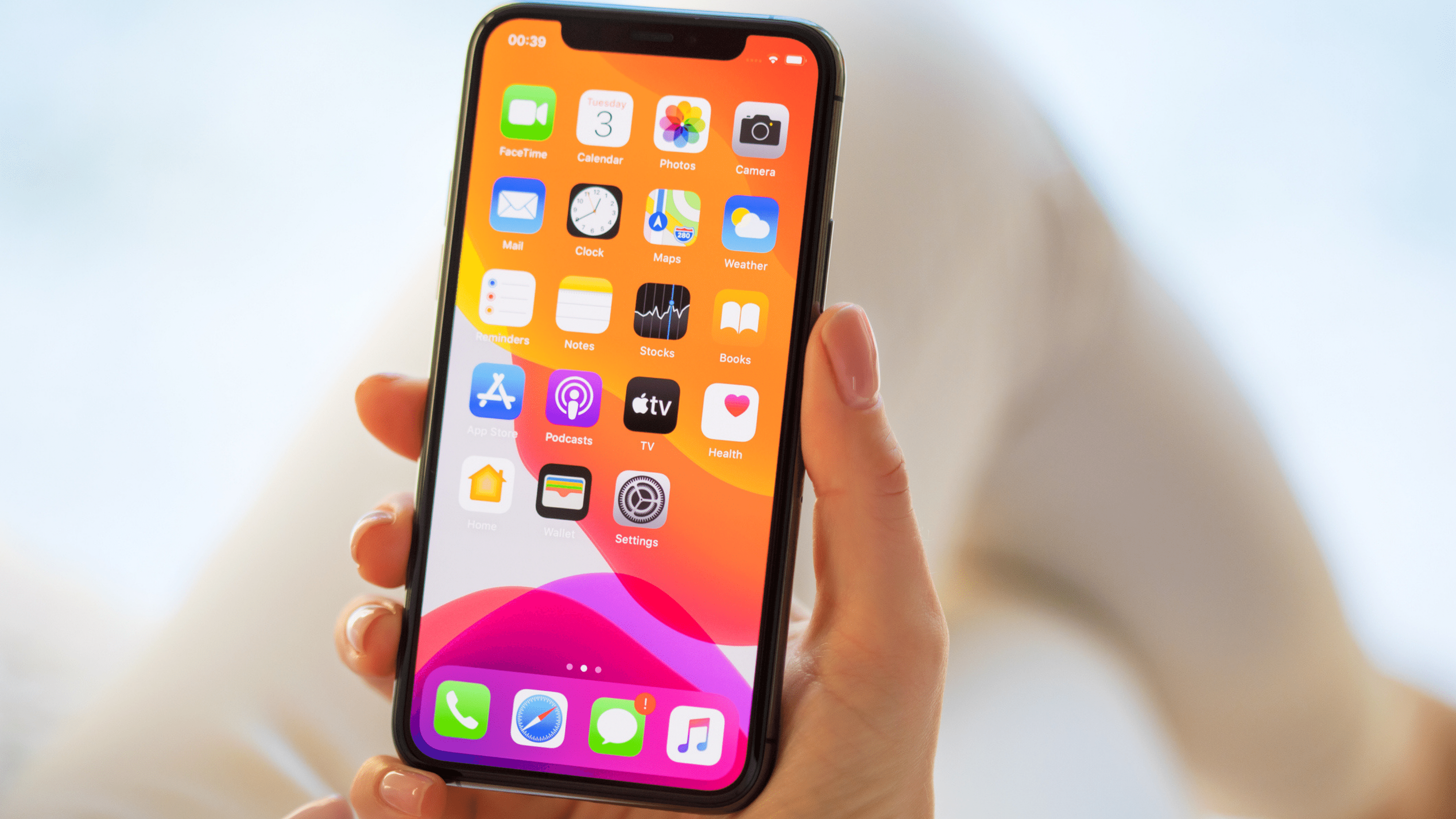 Freedom has always been the cornerstone of technology. And yet, there is no freedom without choice. During a District Court trial in California in May this year, the judge asked Apple – why not allow users a choice in how they pay for digital goods offered in-app on the App Store? Later in the September 10, 2021 ruling in relation to the Epic Games antitrust case, U.S. District Judge Yvonne Gonzalez Rogers ordered Apple to no longer stop developers from: "…including in their apps and their metadata buttons, external links, or other calls to action that direct customers to purchasing mechanisms, in addition to In-App Purchasing." She has given Apple time till Dec 9th, 2021. Though Apple Inc. recently requested a stay on the order, the Judge rejected the same. Apple is likely to appeal again but in the absence of a stay of some kind, ​the September injunction is scheduled to take effect on Dec 9th, 2021. Developers wait for the date with bated breath.
As of November 2021, most apps are required to collect payments from their users via Apple's payment system, which entails a commission fee or the 'Apple Tax'. Subscriptions and in-app purchases on the App Store earn Apple a 30% cut. Starting Jan 2021, Apple tweaked the 30% commission policy and reduced it to 15% for small apps making less than $1M per annum. The announcement was met with mixed reactions. Apps certainly don't like parting with their revenue perennially. But with the App Store acting gatekeeper to over 1B iPhone users, do app developers really have a choice? In fact, they do.
What if Apple Tax is not that big a deal-breaker for developers and publishers? Let us take stock of some real choices available to app owners today and how they can make the most of those.
How to steer your way through Apple Tax?
On the face of it, Apple Tax might seem like a necessary evil. As per Apple's rules, the commission fee is for all purchases "specific to iOS apps." This means that if an app sells anything "delivered" via the app itself, then the 30% (or 15%, as applicable) fee applies. But various apps such as Netflix and Spotify have shown time and again that they can survive and thrive with or without the Apple tax.

Here are a few ways in which the burden of Apple Tax could be foregone altogether or at least lessened for apps offering digital goods and services:
Make customers pay for subscriptions outside the app
If payments are made through web browsers and not through Apple's payment system, Apple tax won't be charged. Only when subscriptions are purchased on the iOS app, can they be charged.
In December 2018, Netflix stopped sign-ups on the app as it didn't want to pay Apple a cut. So if one tries to subscribe, the message on the iOS app reads, "Trying to join Netflix? You can't sign up for Netflix in the app. We know it's a hassle. After you're a member, you can start watching in the app".
Spotify, too, discontinued the option to pay for Premium membership using Apple's in-app payment system (IAP) for new subscribers. It requires Apple users to pay directly via their website.

As per Apple guidelines, apps can't provide a link to users taking them out of the app into the payment page of their websites. Customers need to be informed of the mode of payment through a mode of communication that is independent of the App Store.
Go hybrid: Enable both types of payments- in-app & outside the app 
Apps could choose to accept payments both on their website/web app and on the iOS app. That way, payments made by customers who choose to pay over the browser and not in-app don't qualify for any Apple Tax. 
The Tinder app charges $29.99 a month for a Gold membership. Tinder's website charges just $13.49 a month for the same service. And thus, Tinder tries to influence its app users to make payments on a more favorable platform- its website. YouTube Music also passes on Apple's 30% fee to its customers. Tidal, the music streaming app, charges $12.99 a month for its premium tier on the iPhone but only $9.99 on its website—and Android devices. 
Do note that Apple's App Store prohibits mentioning anywhere on the app that a lower fee can be accessed elsewhere. As per Apple's guidelines, developers cannot list alternative prices or discourage in-app purchases in their iOS apps. However, developers are always free to promote pricing across all channels outside of the App Store (on their website, digital ads, billboards, etc.)
Focus on retaining your customers
Since 2016, Apple has been charging lesser commissions (15% instead of the standard 30%) for app-related transactions by subscribers over a year old. So, an effort made towards nurturing users and retaining them could help apps save on some commission. Moreover, a shift of focus from ceaseless customer acquisition to systematic customer retention could unlock faster growth for apps. Check out how mobile apps can ride the subscription wave. 
Have a web app instead of a native iOS app

There are compelling reasons to be available to your customers through a native app. It allows your subscribers to use the app offline, enabling faster app access anytime. But an all-app experience can also be replicated on a web app, and that won't invite any Apple tax. Apart from being cost-effective, a web app has the added advantage of being available to users via a browser across a host of devices (iPhone, Android, Windows, etc.) It is relatively easy to maintain and update a web app for developers vis a vis a native app. 
Host the app on other marketplaces

Apart from the App Store, one could host the app on a couple of other Stores that are relatively more flexible. That way, platform risk can be diversified. Some other popular stores are the Google Play Store, Samsung Galaxy Store, Amazon App Store, Huawei AppGallery, etc. Unlike the App Store, Android app makers in the Play Store can communicate to their users to subscribe elsewhere.
To pay or not to pay is not the Question
While the tactics mentioned above are ways to try and seek direct, commission-free payments from app users, many apps don't mind paying the Apple Tax. The most plausible approach is to go with what suits the app's target customers the best. We all strive to deliver a seamless experience to our customers. And a lot of customers trust Apple. It has a stellar track record to have earned that trust. Apps on Apple have fewer security and malware issues than Android apps do. This is because Apple fiercely controls every aspect of its devices. Strict security measures are put in place for apps to qualify for the App Store. Consumers pay a premium for this, and so do developers. Developers value the distribution, acquisition traffic, credibility, security, and seamless payment experience for consumers on the App Store.
Apps that try to circumvent the Apple Tax run the risk of offering a broken experience to their consumers- especially apps that are not yet in the league of top apps. The likes of Netflix and Spotify enjoy a certain pull that can be built only over a certain period of time and investment. They are betting on interested users to figure out a way to subscribe to them either way even if not directly via their iOS apps. But for apps still in the early stages of their user growth curve, they must first focus on delivering a user-friendly experience. Imagine a customer landing on an app via the App Store with the good intention to subscribe to its offering. There is a likelihood that the same customer will drop out if there is no option to subscribe directly via the app. Apps ought to meet consumers at the platform of their choice and not the other way round. Consequently, it might be best to go for a hybrid, multi-platform option. Having said that, apps aspiring to become multi-platform ready should have the following capabilities. These go beyond what the App Store ecosystem could offer and would require some hard work on part of the apps themselves.
Single Source of (Subscription) Truth

Apple provides only aggregate-level, limited subscription data for in-app transactions. Multi-platform apps would require subscriber-level data from across platforms like the App Store, Play Store, website, or web app. Sourcing all this data could pose a challenge and if not streamlined into a single source of truth, it could slow down revenue growth operations for apps.
Seamless Testing & Experimentation
Apple allows for very constrained testing. One is limited to testing in a sandbox account with an Apple ID (which requires a valid email id), and the sandbox doesn't allow for testing the act of refunds and other business cases. In case developers intend to A/B test for different pricing plans with a select set of iOS users, they can't run the same on the iOS app.  It is imperative to test multiple pricing scenarios to arrive at a pricing mix that works best.
Custom Reports and Dashboards
Apple does provide some visual representation of the subscriber base's overall subscriptions in App Store Connect. However, there is no provision for an interactive dashboard that can offer App owners dynamic control over the subscriptions they offer.
Unified Integrations and Automation
Apple provides server notifications in its own format. These need to be interpreted and acted upon by downstream automation systems in your tech stack. Instead of consuming notifications of different systems differently, having a standardized API & webhooks model can significantly reduce build and maintenance costs for automation and integrations.
Apps could consider building the aforementioned in-house or outsourcing them to ready off-the-shelf platforms. At Chargebee, since we have many of the above platform capabilities already built-in, we're leveraging the same to create a multi-platform subscription management solution for businesses on the web and mobile.
Write your own growth story
Today, Apple is under increasing pressure from the developer community and governments to re-evaluate its stance on the commission rates.  Apps can only hope for favorable rulings and subsequent policy changes. Amidst all this regulatory buzz around Apple Tax, how can developers ignore all the noise and instead focus on serving their customers the best? Here are a few business nuggets that can help:
1. Apps always have a choice to be in control.
Businesses need to be in the driver's seat when deciding how their customers pay them. There is a way for Apps to enable payments and monetize their app offerings through independent non-App Store channels. Apple's in-app purchase and Apple tax are not the only options they have. Apps can choose to couple an in-app purchase with a website/web-app sign-up and subscribe facility. The latter will certainly provide a 100% share of the revenue vs. the 70% or 85% in the case of the former. Having said that, one can't deny that the App Store provides the benefits of a wide user base and a trusted payment ecosystem. A hybrid or multi-platform approach would work best.
2. Being multi-platform ready is a must.
Technology has dramatically changed the consumption patterns of consumers. As all of us increasingly find ourselves surrounded by internet-connected devices all the time, we have come to expect a uniform, seamless and holistic experience across channels from brands. Apps ought to live up to the challenge of transcending devices and online/offline boundaries. There is no more a desktop, mobile, apple watch, tablet, in-store experience: there has to be an integrated, synchronous experience.

Even if Apps feel that they are not equipped enough for a multi-platform arrangement, payment gateway providers like Stripe and subscription management platforms like Chargebee can aid in the setup. On transactions enabled via third-party payment partners, one can easily keep between 96-97% of the earned revenue.
3. Access to subscription data is every apps' right and responsibility towards subscribers.
Presently, Apple only provides revenue data at an aggregated level and doesn't enable visibility at the subscriber level. As a result, apps must set up tooling to gain full access to their revenue data at its granular best. Only then will they be able to slice and dice data for actionable insights and unlock faster subscription revenue growth. 
4. Apps must establish a direct line of communication with their subscribers.
Apart from maintaining a stronghold over their user data, apps should also build their own customer-communication system. It is critical to be able to connect with one's subscribers not only in-app but via email and other messaging channels. This will mean less reliance on marketplaces like the App Store which could constrict free communication. Once apps have established a direct line of communication with their customers, they can freely share all information on cross-platform availability and price offerings.
On October 22nd, 2021, Apple updated its App Store Guidelines to now permit developers to contact customers about alternate payment methods. Developers are now permitted to use customer information obtained from within their Apple apps to communicate via emails etc. about purchasing methods other than Apple's own in-app purchases.
Developers have proven their resilience time and again. While the verdict on Apple Tax is not in the hands of developers, they can always choose to prepare themselves to chart their own course. 
At Chargebee, we have always been a proponent of choice. We believe businesses should be free to opt for the solutions they deem best for themselves and their customers. As a subscription management solution for over 18000 customers spread across 150 countries, we equip ourselves to work with multiple payment gateways and seamlessly integrate with other support software and tools. We are presently building towards supporting in-app purchases for subscription apps so that businesses with web and in-app subscriptions are empowered to write their own growth stories.

Talk to us to know more about how Chargebee is working towards solutions for mobile apps.

An abridged version of this article was first published on dzone.com on Oct 29th, 2021.
Get the scoop on what's new