Security has and will always be at the forefront of consumers' minds when making purchases online. With the multitude of data breaches from major organizations like Adidas and Target, it's hard to always feel comfortable making those purchases without knowing that you have a secure way to do it. We have so many measures in place to shop securely, but large-scale data breaches increased 273% in the first quarter of 2020, according to the data security company iomart.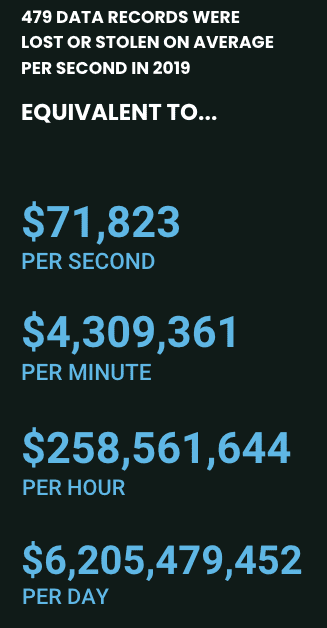 One of the best ways to let your customers shop securely is through a hosted payments page. Which is a good thing, considering that according to PWC Jun 2021 Global Consumer Insights Pulse Survey, more than 50% of global consumers surveyed said they'd become more digital since Oct 2020. In fact, 44% of consumers said they have bought online via mobile phone daily or weekly in the past 12 months.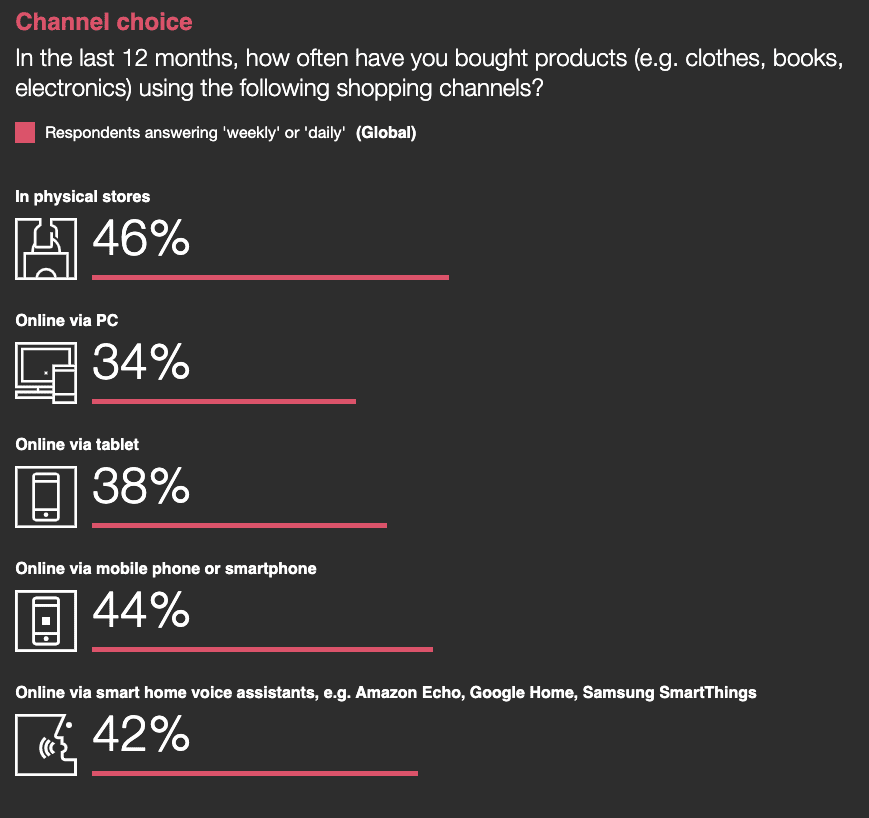 Now is the perfect time to start thinking about your hosted payment pages and what's needed to add this new payment functionality to your existing site. 
 A Brief Overview of Hosted Payments
Before we get started, let's look at what a hosted payment page (or HPP) is and how they work. That'll be the perfect foundation for any considerations you may need to make when deciding whether to select a hosted payment page or alternative (more on that later).
What is a Hosted Payment Page?  
A hosted payment page, also known as a hosted payment gateway, is a page that's located outside of your merchant website, which allows your customers to pay for their products. The customer is redirected to a secure payment page where they can feel safe making their purchase. Sounds easy enough, right?
How Does it Work? 
You're likely familiar with what the process is if you've been shopping online recently. 
The consumer will click the "Buy Now" or "Checkout" button on your website when they're ready to make their purchase. 

They are redirected away from your website to a hosted payment page. 

The customer inputs their data, and the transaction is completed without any of their data passing through your website directly.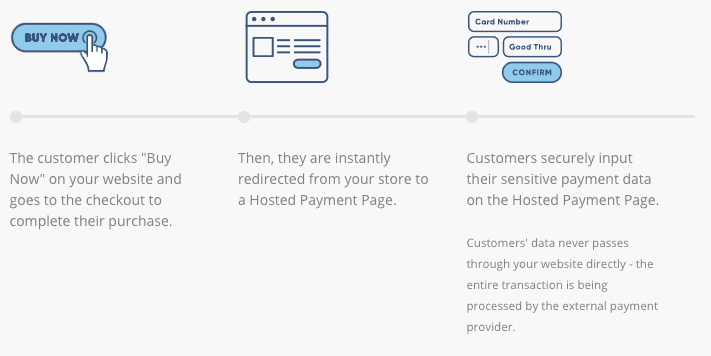 Benefits of Hosted Payments for recurring billing 
While hosted payment pages might not be for everyone, at Chargebee, we know that there are so many advantages to having a hosted payment page. Let's go through some of the top reasons why you should be considering hosted payment pages: 
It's great for subscriptions and recurring billing

If you're interested in getting into subscriptions or you already have a subscription offering, Hosted Payment Pages can help streamline your recurring billing operations with the right partner (Like Chargebee!).

Security, Security

Hosted payment pages are some of the most secure ways for customers to pay, as mentioned above. It allows your customers to put in their information on a secure payment site versus having information pass directly to through your site.

Simple Integrations

With the right partner, integrations can be made simple and help you and your organization. The hosted payment page can easily be integrated with your website from the beginning, giving your customers a frictionless experience since most payment gateways have standard checkout pages. For the most part, any vendor you select to help with your payments will be able to help you quickly set up an integration. Chargebee has a great introduction to our documentation site of integrating your hosted payment page with Chargebee.

Multiple Payment Options

A hosted payment page will allow your customers many different options when selecting a payment type. Your customers will be able to choose from several payment options depending on who you're partnered with, including vendors like PayPal, Apple Pay, Google Pay,  or even directly from a bank account.

Simple Checkout Process

Simplifying your checkout process is always beneficial – and without a simple checkout process, you could be seeing high rates of cart abandonment. Some of the top reasons carts are abandoned are the complicated checkout process, not enough payment methods, and the consumer feeling unsafe entering their credit card or debit card information on the site. With an HPP, all of these issues are resolved efficiently.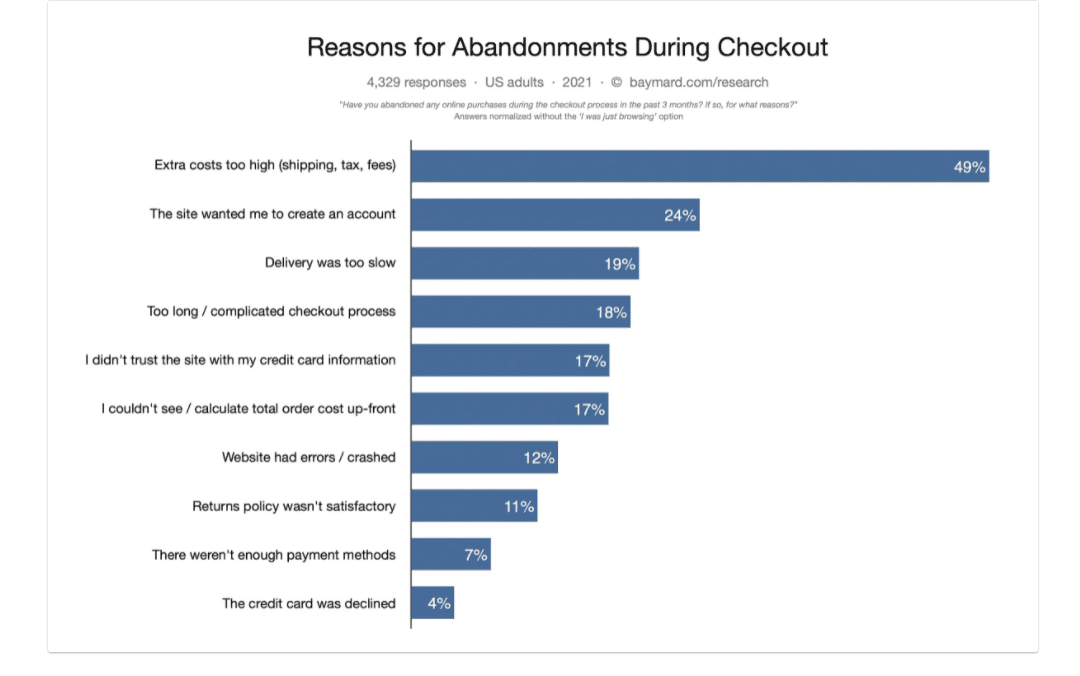 When is it better not to have a hosted payment page? 
For us, having a payment gateway seems like a no-brainer, but everything is dependant on your business and what you intend to test, measure, and even what security you have on your site, or perhaps the size of your business, impacts whether or not an HPP is right for you.
What are some other options? 
If you're looking for full control over your payment processing, an API integration might be the way to go. An API is known as "server to server" because there aren't any third-party sites involved. Customers don't get transferred back and forth between your website and the payment gateway – everything is handled on your website. 
API integration gives you more control over the development process, but everything is the merchant's responsibility. And unlike with an HPP, customer data ( such as card numbers and other payment information) will pass through your site. Meaning that security is of the utmost importance, and you'll have to have a great security team on hand to make sure that you and your customer's data is secure. 
Additionally, APIs are excellent for all sorts of customization, meaning that you can set up your checkout in a way most conducive to your brand. You will also be able to get more analytics than you could get with just an HPP, which can greatly hinder the amount of analytics your team is getting.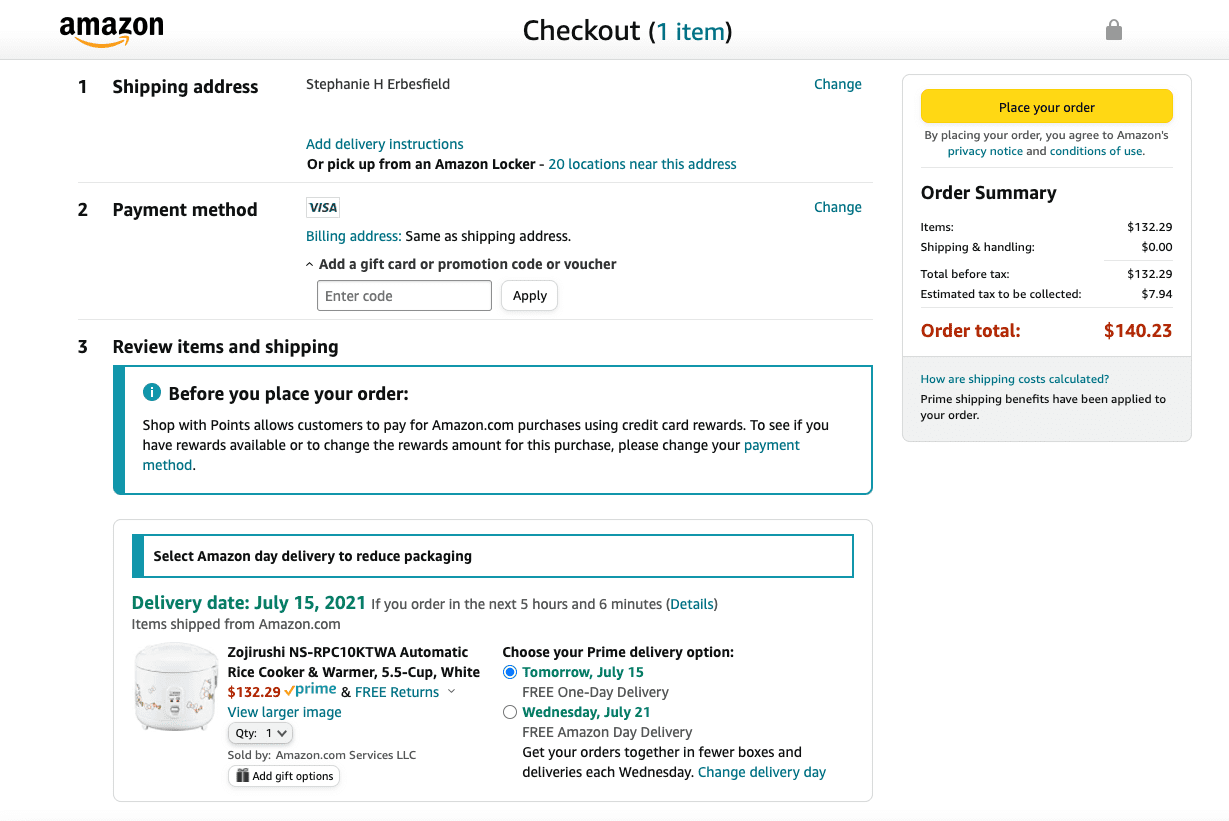 Getting started with APIs can be really complicated, but Chargebee can guide you if you're interested in using an API instead of an HPP. Check out our demos on the API Tutorials page!
Everything you need (or may want) for your hosted payment page 
Security is probably the most important part of getting ready to implement your hosted payment page. Hosted payment pages may be the most secure payment method, but that doesn't mean that your business doesn't need to have comprehensive security measures in place. The number one thing you have to be concerned about is PCI DSS Compliance. 
PCI DSS Compliance
PCI DSS Compliance is a complex subject – but let's start with the basics. PCI stands for Payment Card Industry, and they run the PCI Security Standards Council. In 2006, the council was founded by American Express, Discover, JCB International, Mastercard, and Visa Inc. and was founded to help create secure payment solutions. 

There are several different levels of PCI DSS compliance, and it's all based on how many card transactions you process (or your partner, like PayPal) processes per year. You can read more from their quick reference guide here. 
Level 1: You process over 6 million card transactions per year.
Level 2: You process 1 to 6 million transactions per year.
Level 3: You are handling 20,000 to 1 million transactions per year.
Level 4: You are handling fewer than 20,000 transactions per year.
And in order to be in PCI compliance, but must meet the 12 requirements below.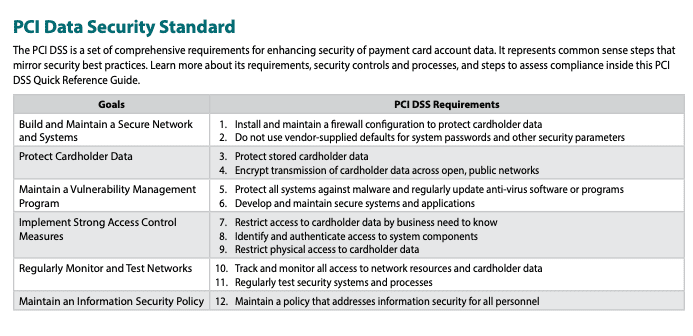 While it may seem like a lot to meet these requirements, not only will all of your data and the data of your customers be safe, but your customers will also feel safer. This is a requirement whether you're using an HPP or an API. If your company handles credit cards, then it must be PCI DSS compliant – regardless of whether or not you're handling the collection, processing, and storage of the protected cardholder or payment data.
Interested in learning more about PCI Compliance? Read Codacy's, a coding automation company baked out of Lisbon, Portugal, story on our website for more information on how Chargebee's hosted checkout pages took care of PCI compliance and security for them. 
Conclusion
Hosted payment pages may be a new thing to many that are looking to get started with their ecommerce business, or build up their current offering with subscriptions, all while making the checkout process seamless for customers. With a partner like Chargebee, you can offer PCI-Level 1 complaint checkout, scale with numerous payment options in 100+ currencies, and make acquiring more subscribers easier. But, no matter what partner you pick for your hosted payment pages, your customers will feel more secure and ready to make those purchases with a well-thought-out HPP in place.