Ecommerce Conversion Rate Optimization: Strategies and Best Practices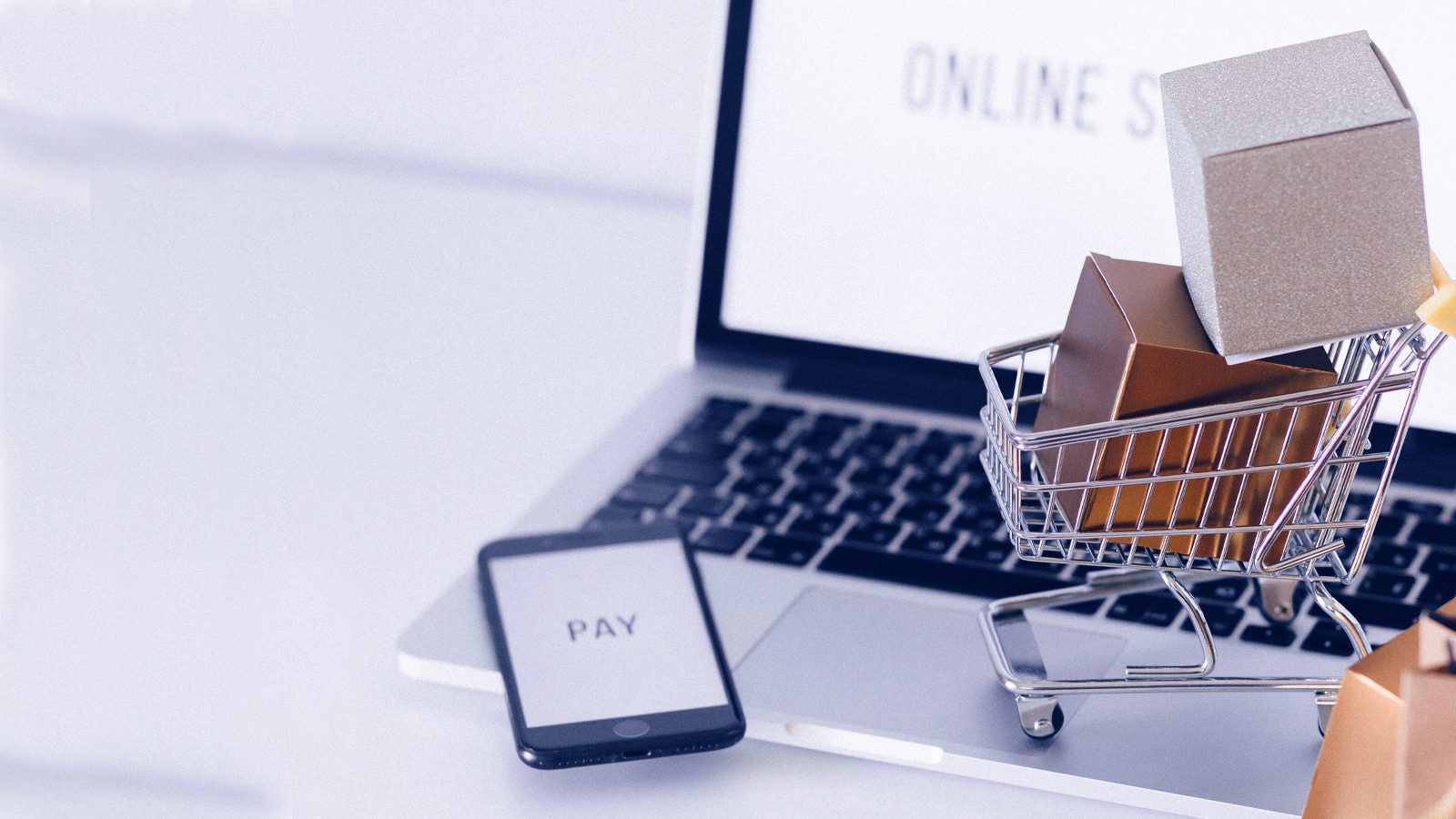 "The purpose of a business is to create and keep a customer," said Peter Ducker, the father of management, back in 1954. 
Even in this day and age of eCommerce resurgence, the saying stays relevant. 
Your eCommerce store needs to be designed considering that it's just as essential to convert your traffic into customers as boosting your store traffic. While providing a seamless customer experience can help convert the traffic better, focusing on the eCommerce conversion rate (also known as an eCommerce CRO) – driving your customers and prospects to buy whatever you're selling is crucial to increasing revenue growth. Knowing your eCommerce CRO will help you drive more visitors and get more value from them. 
So, that's why eCommerce conversion rate and how to optimize is the cornerstone of eCommerce retail sales. You've got to increase conversions – and as soon as you see customers abandon their carts and not convert, you'll need to figure out what you can that can push over the line to make that purchase. So it's all about conversion rate optimization. 
This blog will help you understand an eCommerce conversion rate and calculate it from the get-go (to benchmark). We will also help you figure out what KPIs you should be measuring, what could be hindering conversion rates, and best practices for improving conversion rates. 
What is an eCommerce conversion rate? 
For those new to eCommerce, let's go over a few basics. Ecommerce conversion rate is the rate at which visitors become paying customers, and improving your conversion rate is called eCommerce conversion rate optimization.
Simple enough, right? Now let's discuss how you can measure this and what a good conversion rate might look like for some major retailers.
Citing about 12 studies, Growcode, an eCommerce optimization company, puts the average eCommerce conversion rate at 2.27%. But, what a reasonable eCommerce conversion rate will look like depends greatly on your industry, which can vary greatly. According to the average conversion rate by industry, some categories like baby & child have an eCommerce conversion rate of under 1% (0.99% in this case), and others, like arts & crafts, have a higher conversion rate of 3.79%.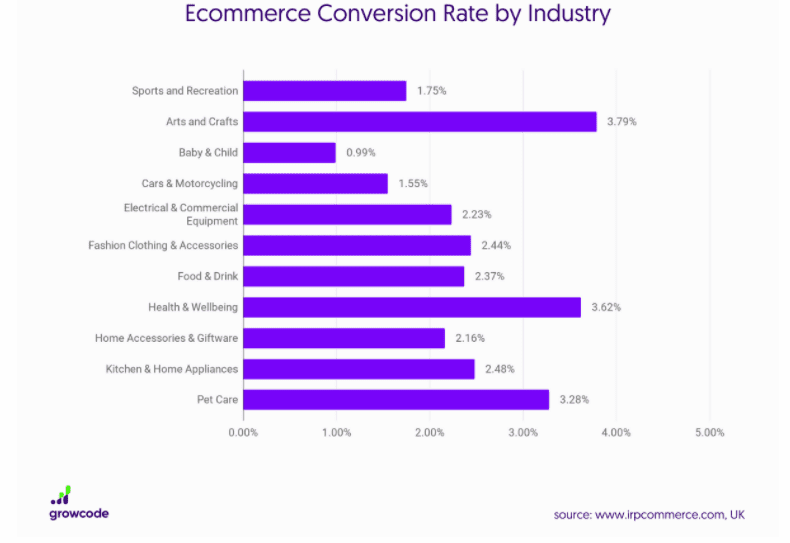 How is the eCommerce conversion rate calculated? 
Before getting started with optimizing your eCommerce conversion rate, let's figure out how to calculate conversion, that way, you can have an accurate starting point. The conversion rate formula is a simple one but is tried, true, and tested. Follow the example below, and you'll be able to figure it out. 
Ecommerce conversion rate = (Total transactions/Total visits) * 100. Example: (7 transactions /120 visits) * 100 = a 5.8333% conversion rate.
Of course, you can apply this to products as well if you want to get that granular. The formula would just need to change to (product transactions/product page visits) * 100. 
For right now, we're going to stick with the conversion rate overall. However, suppose you want to delve a little bit deeper into measurement. In that case, we recommend checking out this article from BigCommerce. They list more formulas and ways to track and calculate conversions, including using Google Analytics to help track conversions. 
What KPIs should you measure alongside eCommerce CRO? 
Planning out what KPIs you should measure for your eCommerce site is easy enough, especially with the help of Google Analytics. So let's run through a glossary of terms and how you can use them in conjunction with eCommerce CRO to get a better understanding of your audiences and online shoppers. 
Here are some KPIs we suggest looking at when determining how well your eCommerce site is working for you and your customers. We've provided a summary of each term and links to more extensive definitions from around the web. 
What is cart abandonment? 
Abandoned carts play a massive part in the eCommerce conversion rate, and of course, it's something that you want to avoid when it comes to your online store. Baymard Insitute has the average documented online shopping cart abandonment rate at 69.8% as of December 20, 2020. Just over 30% of customers check out, which means companies are losing massive amounts of market share and customers. But why do so many people abandon their carts, and how can you stop it?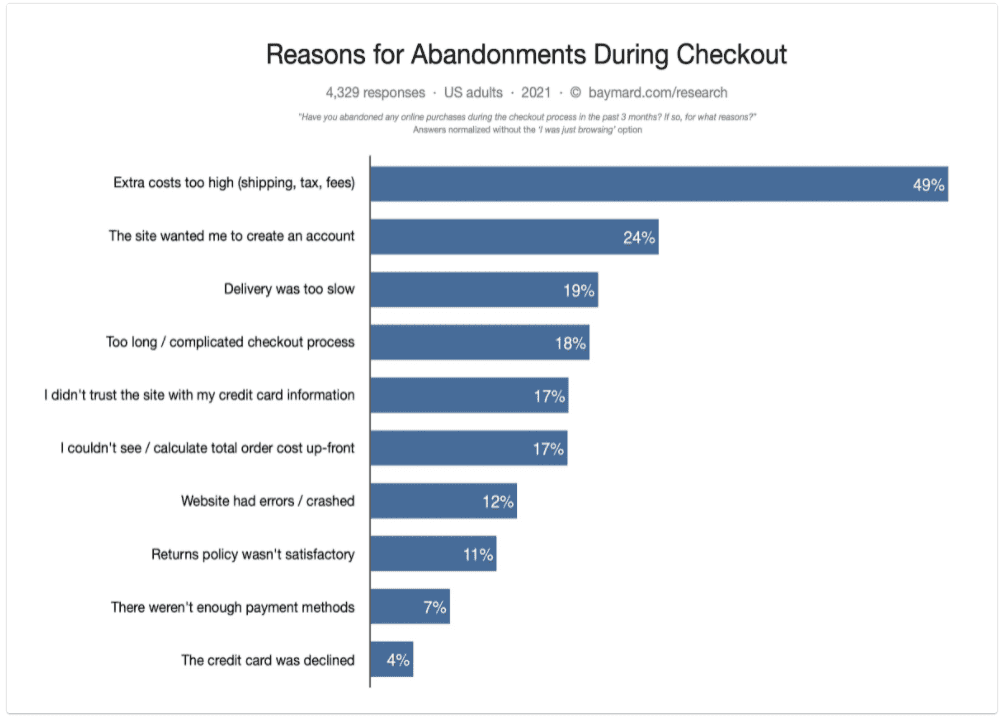 What can hinder your eCommerce conversion rate? 
While you can never solve shopping cart abandonment entirely, there are things you can do to fix checkout abandonment before it even starts. 
The Baymard Institute has some great insights on the percentages of shoppers that abandon their carts (and you can check out a few more reasons on our blog as well), but there are just a few we think you should focus on when tackling this potential problem. 
Usability and lackluster user experience
Without a good, optimized layout or sitemap, usability and customer experience suffer. If your site is too hard to navigate, too cumbersome, hard to read, or many other things, it can drive customers away as soon as they put something in the cart. Poor navigation back to the shopping page and issues getting to the cart can play a massive part in your customers leaving without purchasing. It's best to make sure that your website is optimized for desktop and mobile devices – with the user experience and buying experience in mind. 
Complicated checkout process
18% of online shoppers abandoned their cart because the checkout process was too long or complex. Checkout benchmark data shows that, on average, US checkout flow contains more than 23 elements and nearly 15 form fields! Baymard's data shows from checkout usability testing that forms should only have 12-14 form elements and 7-8 form fields. Streamlining your checkout page will help drive customers to purchase rather than leaving their cart, annoyed by how many forms they have to fill out.
Perhaps Amazon Prime has spoiled all of us, but customers expect  free shipping in some way, shape, or form, whether it's conditional (customers must buy a particular order value or something from a specific product category) or unconditional (free shipping – no matter what the cost) 
Using the KPIs as mentioned earlier, in conjunction with some others (like email clickthrough rate), you should be able to tell if your messaging isn't reaching your target audience. Regardless if that's on your website or through any social media channels, emails, or other marketing channels, you may need to make adjustments to the copy or content. Your message is critical, so work with your digital marketing team to make sure you're hitting all the right marks. 
Very similar to messaging, if your CTAs are essential or don't create any sense of urgency, potential buyers won't be compelled to even go to your eCommerce store. 
How can you increase the eCommerce conversion rate?
Now that you're on the lookout for these potential issues mentioned above, you can work on increasing your conversion rate as soon as possible. If you find your numbers slumping but are at a loss on how to fix them, we've got some great solutions. These are the best solutions that many of our customers have implemented successfully. 
A/B testing is at the top of this list for a reason. It's a tried and true method for making minor tweaks that can have massive impacts. Once you've identified where the problem on your website is (maybe one page has a high bounce rate or low time spent on page), adjust images, layout, CTAs, or anything else you feel could help solve the problem and run an A/B test. You could do it on any page on your website, including the homepage.
Just make sure you sent a period of the test and are keeping track of the results!

Landing pages are something marketers that work in B2B are familiar with, but You can apply that idea to B2C as well. Creating a custom landing page to be shared via email or on social media can bring your target audience to a page tailored right to their needs. Again, it's all about targeting particular traffic and a particular audience to push conversions.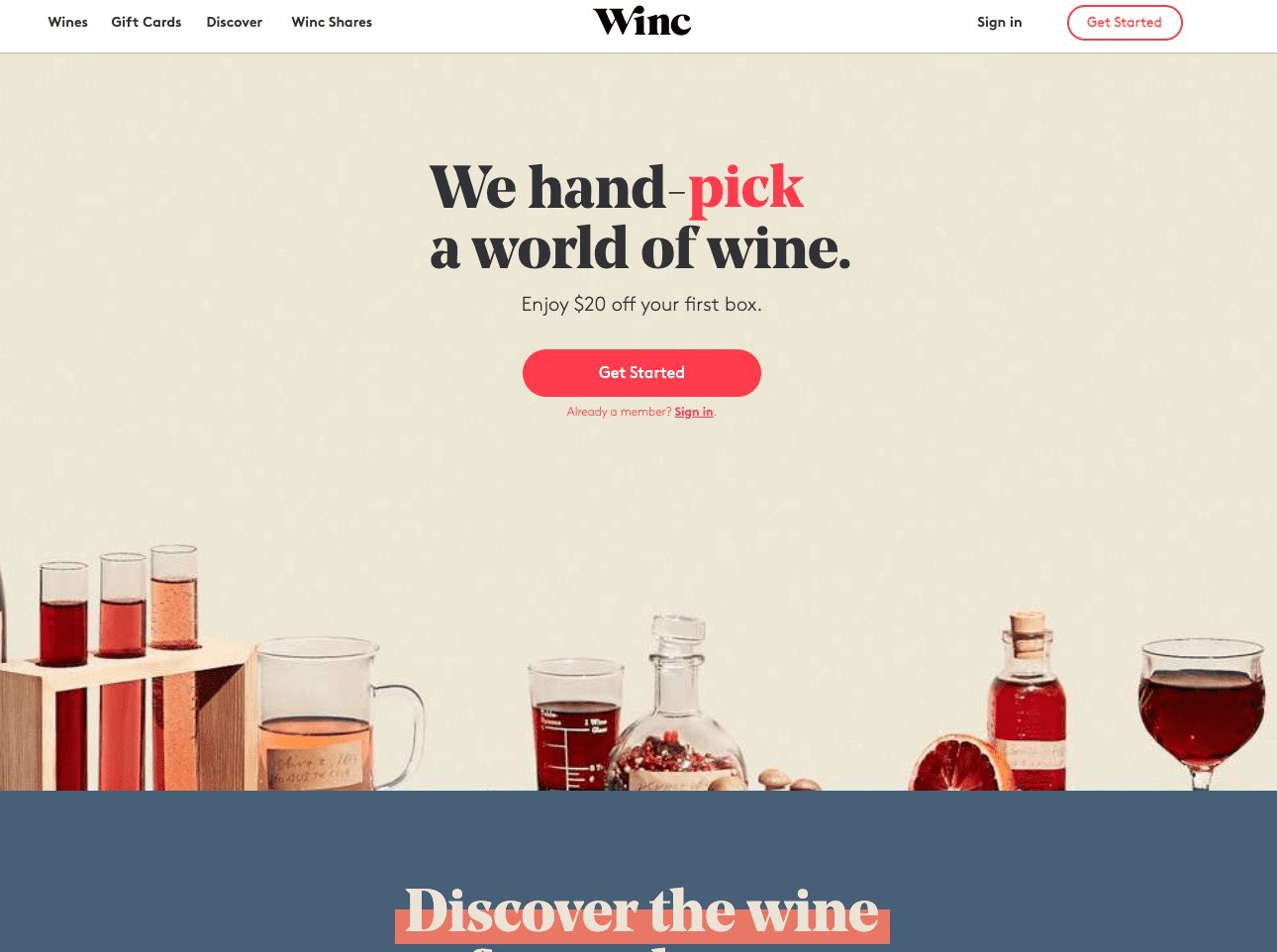 Source: winc.com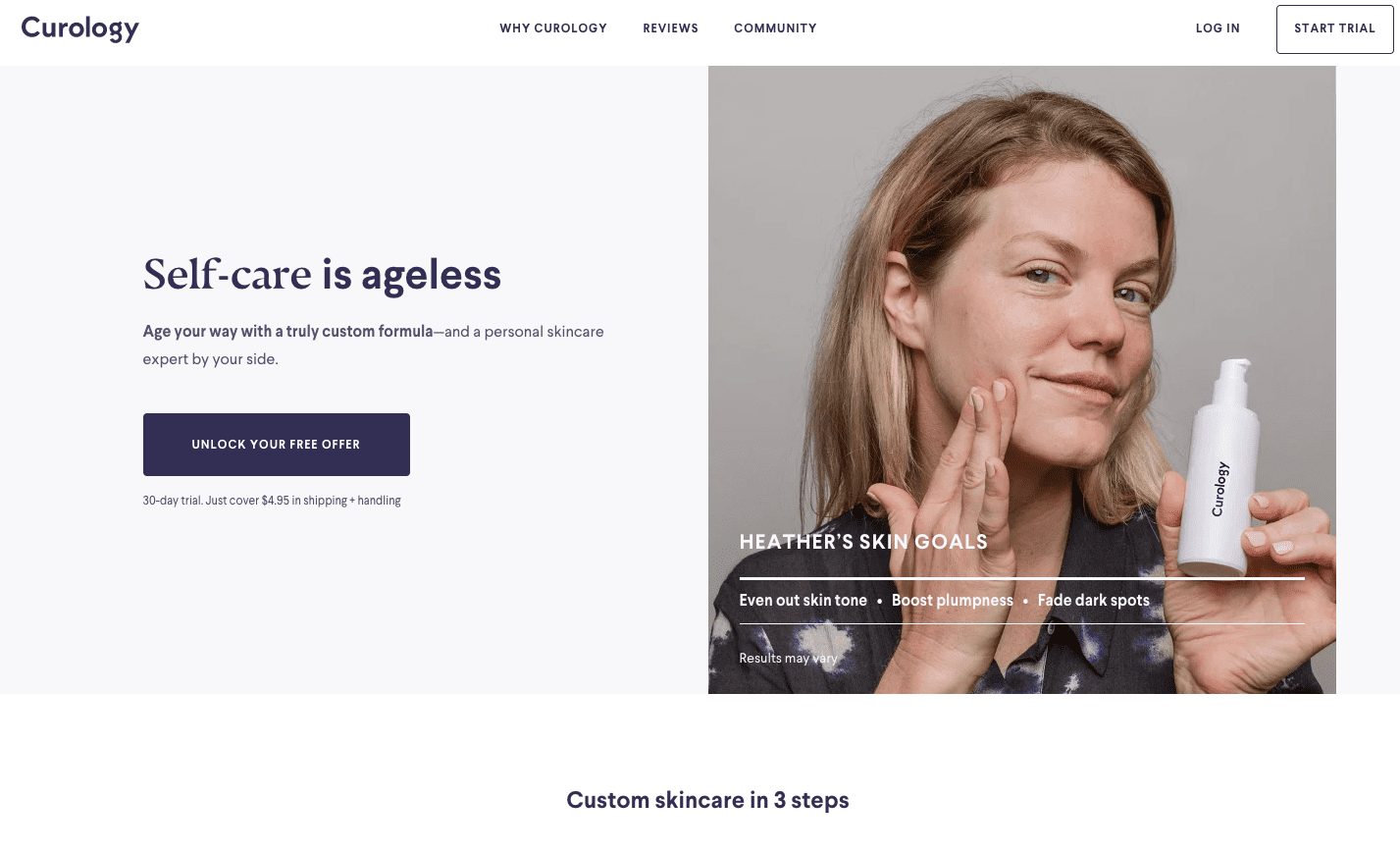 Source: Curology
Better Shopping Cart Experience
This may be where you'll be able to see the most improvement as checkout flows are one of the most significant issues and one that is, on the whole, solvable. If you just focused on improving the checkout experience, you can improve your conversion rate. Having a frictionless checkout experience (something Chargebee can help you with!), whether on mobile or desktop, is imperative to improving your conversion rate. Chargebee has an off-the-shelf checkout experience that will bring your dream checkout experience to life. 
To customize your checkout and self-service portal to ensure a frictionless customer journey, explore Chargebee Moments.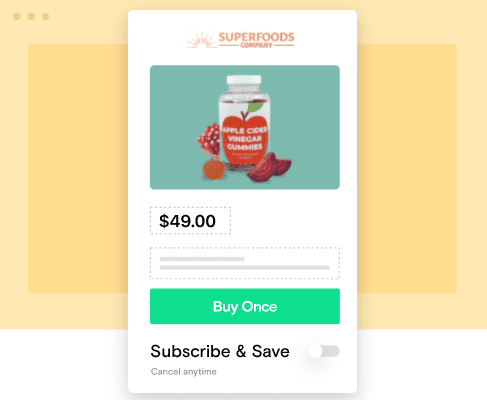 This may be the most challenging part of the improvement to tackle, only because you need to find that sweet spot of what's best for you and what's best for your customers.
Some eCommerce pricing strategies you can experiment with are creating visuals for sale items, enticing customers with a loss leader (Shopify has some great pointers on this complex topic!), or even A/B testing your pricing (a favorite strategy of Chargebee customers). 
These are great methods for making adjustments to your already existing pages and eCommerce site, and they go hand in hand with the best practices for optimizing your eCommerce CRO. 
Best practices for eCommerce conversion rates

At Chargebee, we're always discussing with our customers what they've found to work best for making improvements to their eCommerce business. And we've brought you our five best practices – which, now that you know everything about eCommerce conversion rates, will help you optimize your business. 
High quality and easy-to-use website (especially for mobile devices) 
Ensuring that your website has excellent functionality on both mobile and desktop sites is imperative. According to Oberlo, nearly three out of every four dollars spent on online purchases is done through a mobile device. Without excellent mobile capabilities, your products may be abandoned in a customer's cart forever.  
More Payment Options with PayPal and other credit card companies 
Like PayPal, Venmo, or a buy-now-pay-later startup like Klarna or Afterpay, major payment methods give your customers the flexibility they might not have with traditional retailers or on other sites. And don't forget major credit cards, like Mastercard or American Express, which some customers may prefer. Currently, Chargebee supports Stripe, Paypal, Braintree, Checkout.com, GoCardless, and 27 other payment gateways, making sure that your customers can use whatever payment method they prefer. 
Customer reviews, testimonials, and even case studies 
Depending on what you're selling, testimonials and case studies may not be the best route to go. Still, at a minimum, you should be including customer reviews. G2 has gathered so many stats, but let's highlight some of the most impactful ones: 
From

3Dcart

: Reviews make customers 71% more comfortable purchasing a product
From

Broadly

: Customers spend 31% more when a business has positive reviews.
Think about how much these positive reviews could impact your business – and how easy it would be to get reviews – GatherUp's data places the number of questions 75% of consumers are willing to answer at five or less.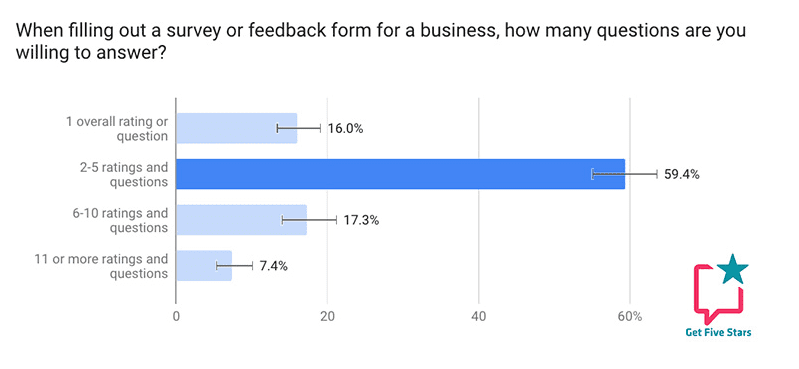 Offering a new service, like subscriptions 
If you follow the blog (and if not, why aren't you subscribed yet!), you know we've been talking a lot about how eCommerce subscriptions are the way of the future. You can read all about recurring billing here. But before you dive in feet first, know that subscriptions are excellent for growing revenue and building those strong customer relationships.    
Solutions like Chargebee can help you manage your subscription strategy, soup to nuts. Chargebee lets you change pricing on the fly, create coupon codes, run recurring subscriptions, and so much more. So take a look to see what we can offer you, or go ahead and schedule a demo now! 
Conclusion 
Jumping into the eCommerce world can seem daunting. The last thing you want to worry about is how your site may not be optimized for your customers, whether through messaging, lack of mobile functionality, poor checkout experience, or poor pricing strategies. Follow the best practices and keep all the hindrances we mentioned above in mind when creating your business goals around eCommerce.
Get the scoop on what's new