Multi Business Entity for NetSuite
Retrieve NetSuite Subsidiaries
To integrate your site with NetSuite, Chargebee attempts to retrieve your NetSuite subsidiaries and map customers. If Chargebee is unable to retrieve subsidiaries, the following message within the screenshot below is displayed: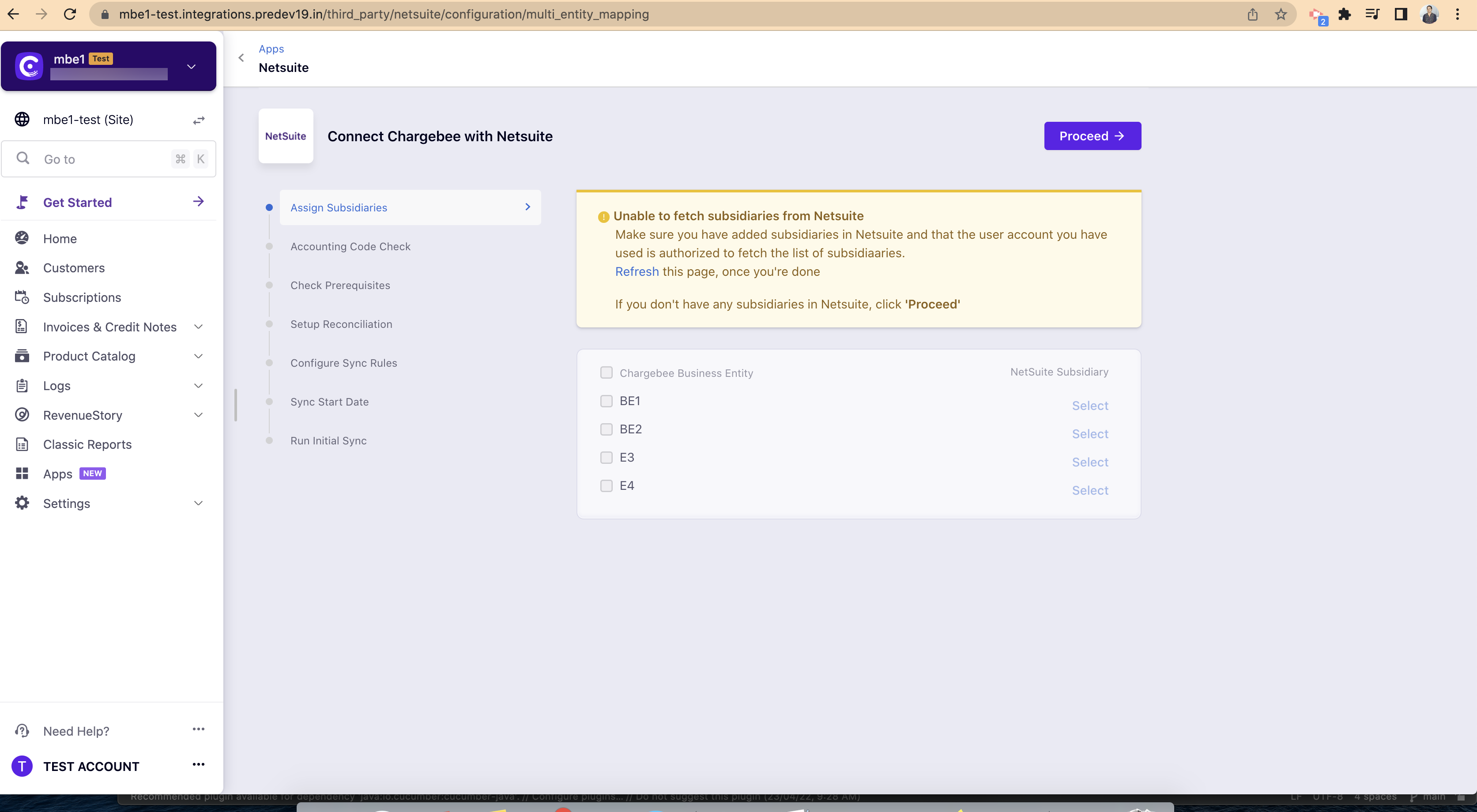 If you do have multiple subsidiaries in NetSuite, you can click Refresh to try once again. Or if you don't have subsidiaries in your NetSuite account, click Proceed.
Note
NetSuite's Standard edition currently does not support subsidiaries. Therefore, while integrating your Chargebee site with NetSuite Standard edition, you can click Proceed right away.
After the subsidiaries are successfully synced within Chargebee, complete the following actions:
Assign Subsidiary
When multiple business entity is enabled, the list of entities will be listed as the below screenshot.
Note
You can use the checkbox to assign a subsidiary to multiple business entities at once.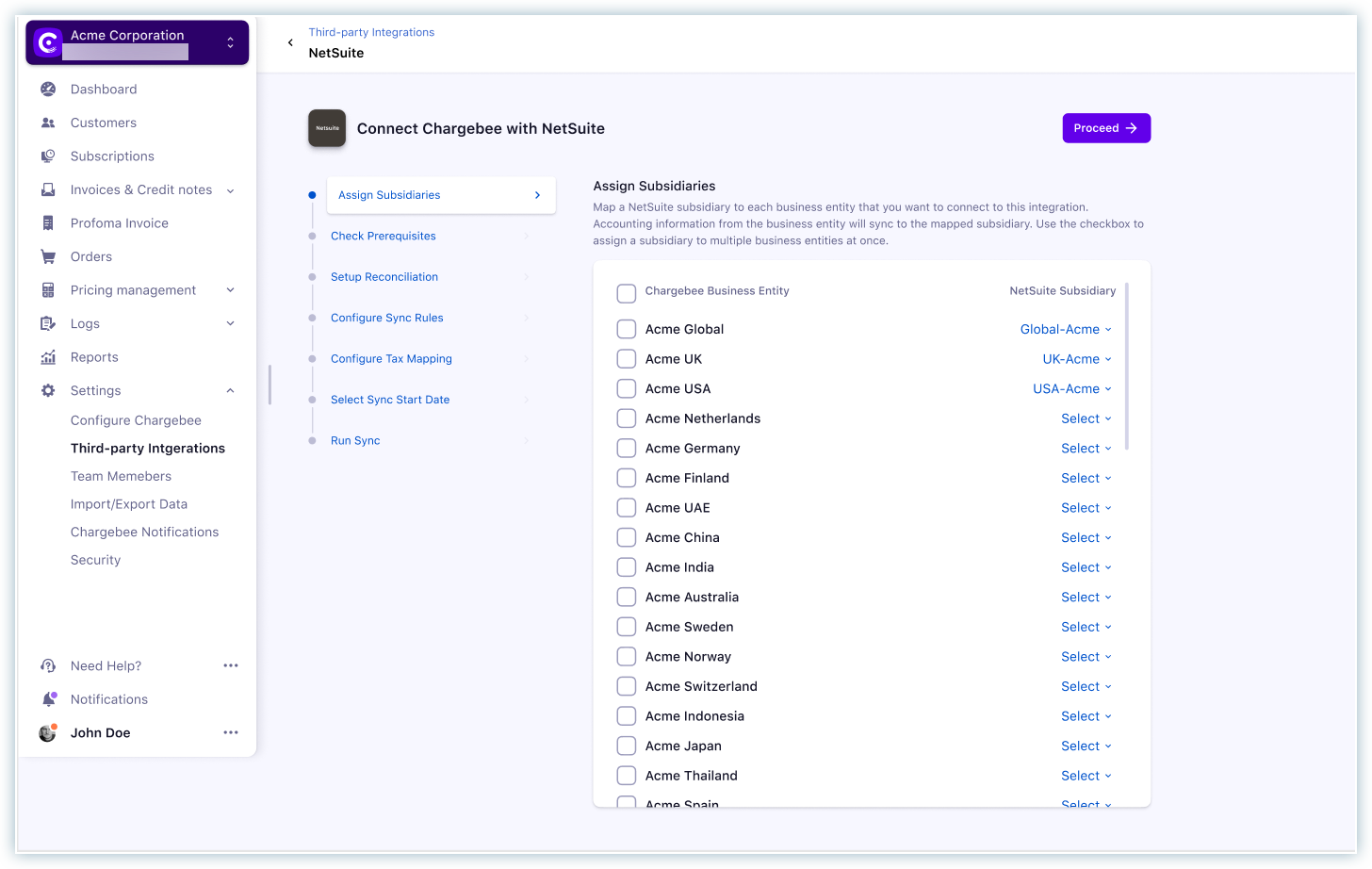 Click Select to choose the applicable Netsuite subsidiary for the corresponding Chargebee business entity.
Note
For existing customers, if multi-entity mapping and subsidiary mapping are both configured, preference will be given to multi-entity mapping and if not present, then the system looks for subsidiary mapping.
Limitation:
Currently, Chargebee restricts that the base currency must match the configured subsidiary's currencies, failure to do so results in the below error: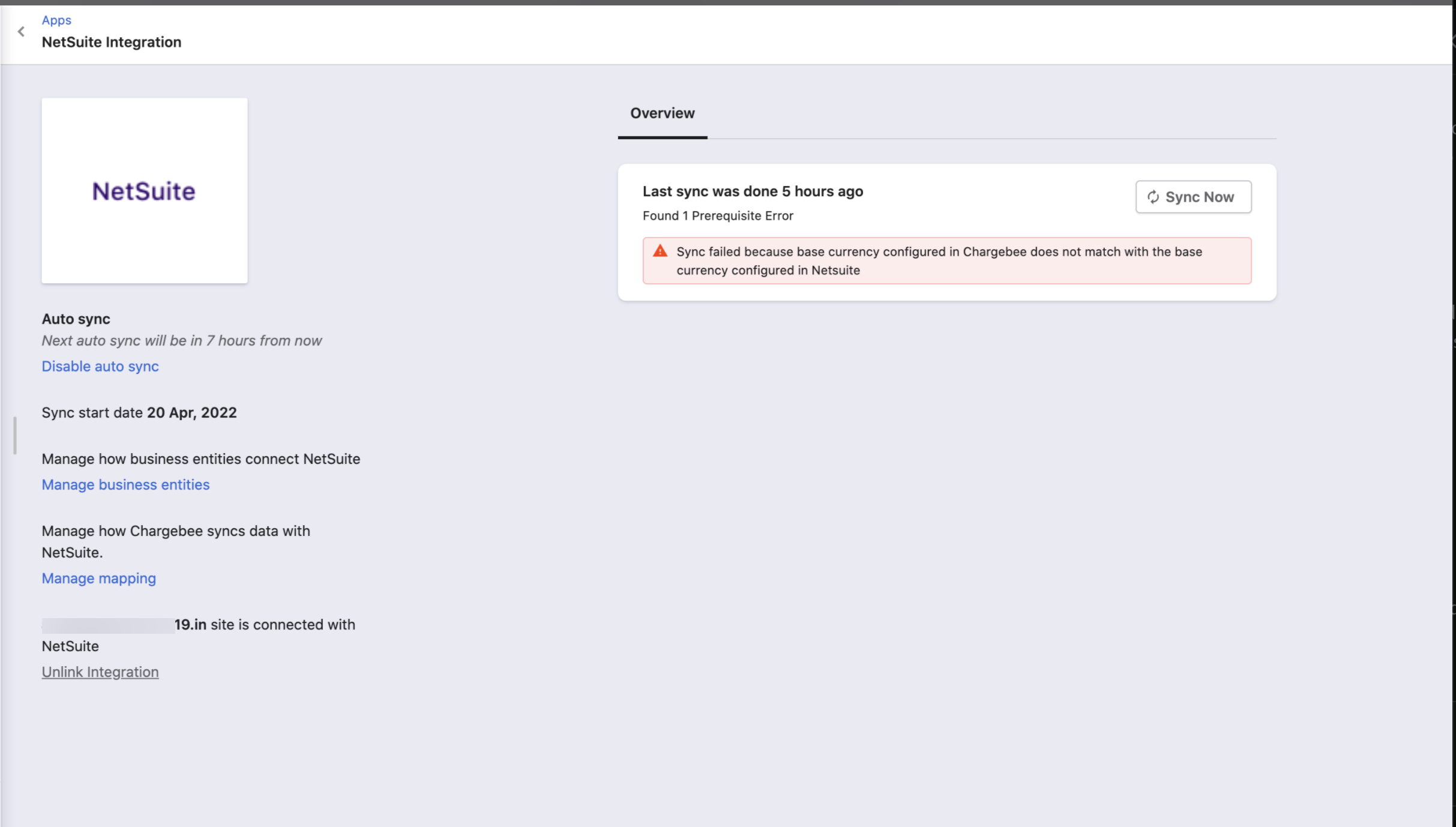 Manage Multi-Business Entity
Navigate to Third-Party Integrations>Apps>Netsuite>Manage Business Entities to manage the mapping between existing Chargebee business entities and Netsuite subsidiaries mapping.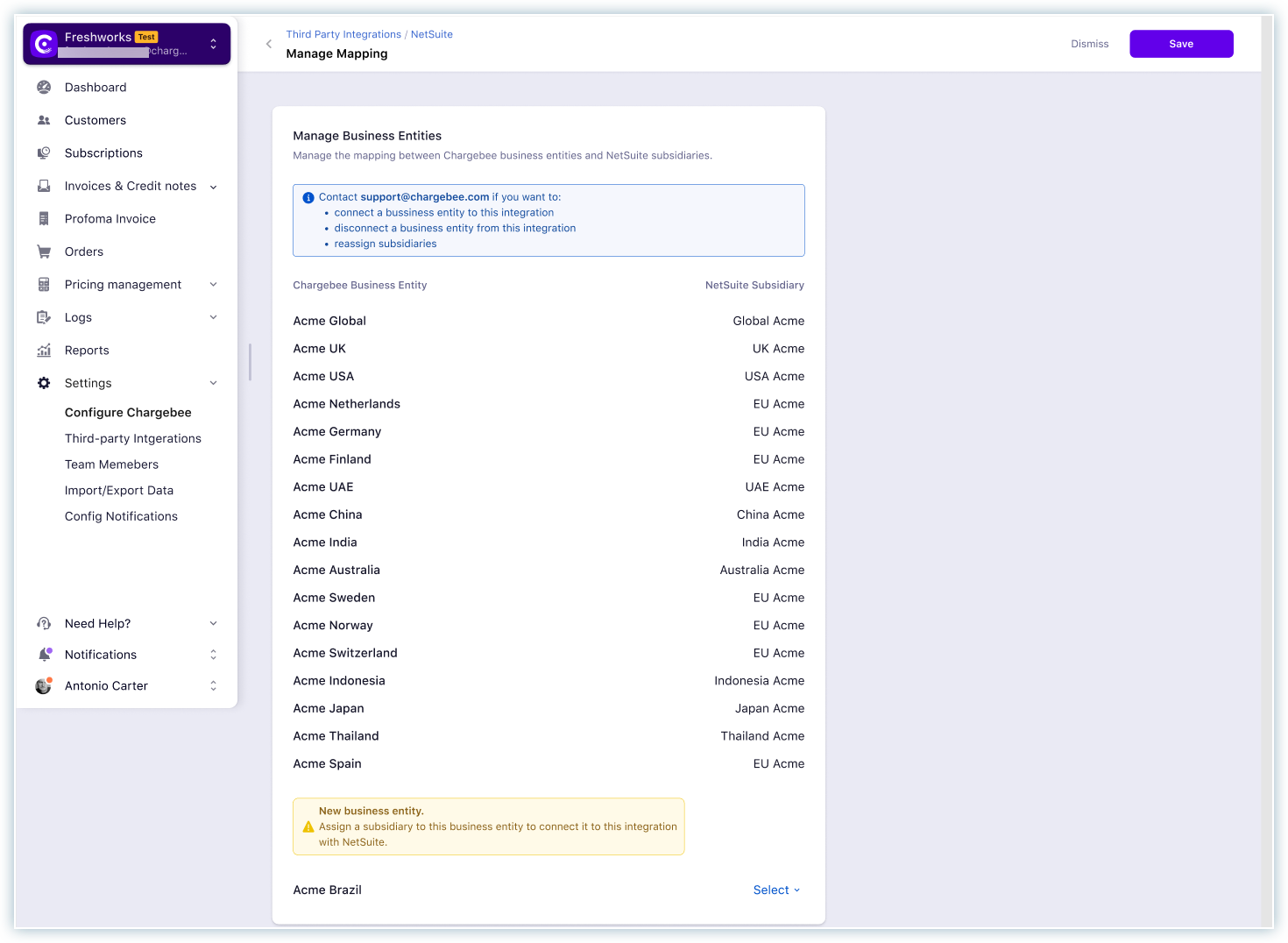 Contact support , if you are looking to:
Connect a new business entity to your Chargebee site
Disconnect a business entity from the Netsuite integration
Reassign Netsuite subsidiaries